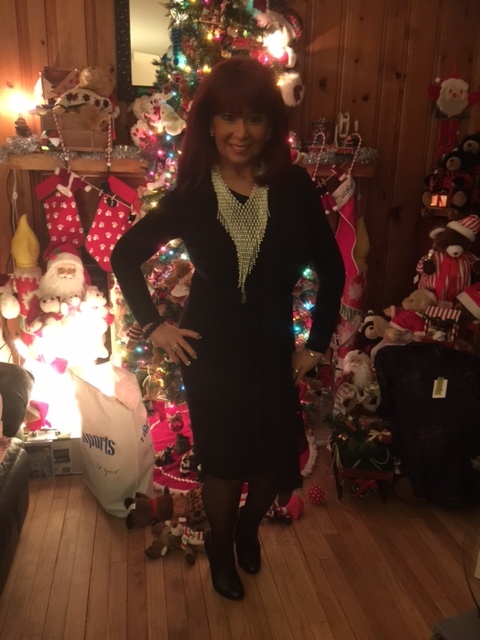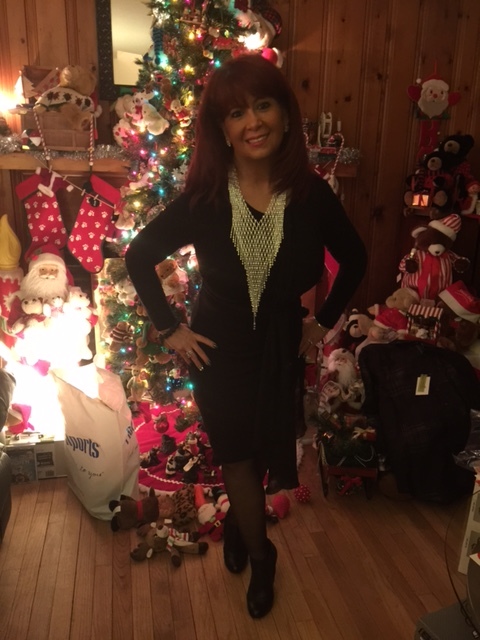 Getting dolled-up for the New Year wearing this beautiful elegant dress paired with a long rhinestone necklace.
Asymmetric Drape Dress by bebe.
Rhinestone Glam Necklace by bebe.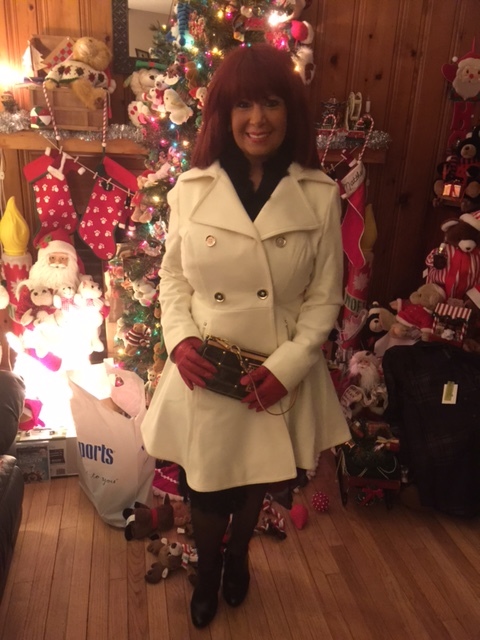 Love this chic flare wool coat paired with red leather gloves to bring out color.
Wool Flare Coat and Gloves by bebe.
Handbag by Louis Vuitton.