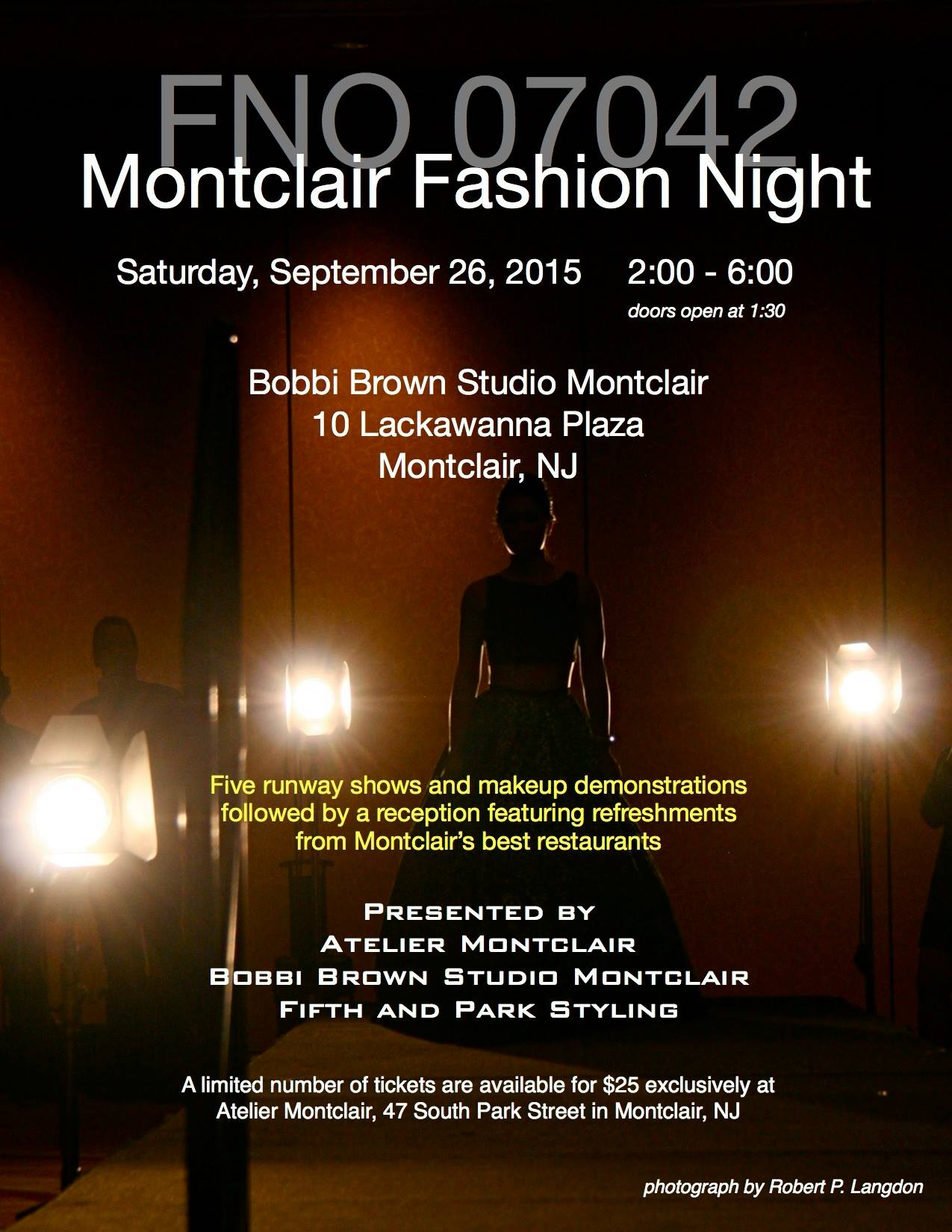 I can't wait to be a part of Montclair Fashion Night, which takes place in Montclair, New Jersey on Saturday, September 26, 2015, 2pm-6pm (doors open at 1:30).
There will be five runway shows and expert makeup tips from the talented team at Bobbi Brown Studio Montclair. The show takes place at the Bobbi Brown Studio, which I'm told is an extremely cool space. And, my good friends from Atelier and Fifth and Park are organizing everything, so it will be lots of fun – with some surprises! Excited!
Here are the details:
Montclair Fashion Night Out
Saturday, September 26, 2015
Robert Greco Couture
Atelier
Fifth and Park
Bobbi Brown Studio Montclair
at Bobbi Brown Studio
Lackawanna Plaza, Montclair, NJ
Fashion Night Out Montclair
Saturday, September 26th
Bobbi Brown Studio Montclair in collaboration with Robert Greco Atelier Montclair and Fifth and Park Styling present Fashion Night Out 2015.
Tickets are $25 and includes a full day of fashion events to be held at Bobbi Brown Studio in Montclair, 10 Lackawanna Plaza, Montclair, NJ.
A limited amount of tickets will be sold to the public on a first come, first serve basis, exclusively at Atelier Montclair, 47 South Park Street, Montclair, NJ. There will be no tickets sold at the door/day of.
Doors open at 1:30. The first runway show will be at:
2:00 Runway "Ready to Wear Montclair" featuring fashion looks from Montclair's retailers
2:30 Runway "Eveningwear"
3:00 Makeup Tutorials by Bobbi Brown's top makeup artists
4:00 Runway Atelier Collection
4:30 Runway Vintage Clothing Collection
5:00 Runway Robert Greco Couture
5:30 Meet and Greet with the Designers, Stylists, Hair and Makeup Artists
Reception: Featuring food and drinks from Montclair's Restaurants
Sales from the tickets will go to Bobbi's charity choice "The Girl Rising Fund".