Sarah Jessica Parker is a fashion icon. Her Carrie Bradshaw on "Sex and the City," is the embodiment of a New York fashionista. When I heard about the new pop-up store for her SJP by Sarah Jessica Parker line, I knew I had to check it out. On Saturday, I made the trip to 52nd Street and was immediately struck by the bright, colorful space. The warm feel of the store drew me in. Then I saw the shoes, which are amazing. Sarah Jessica Parker loves bling!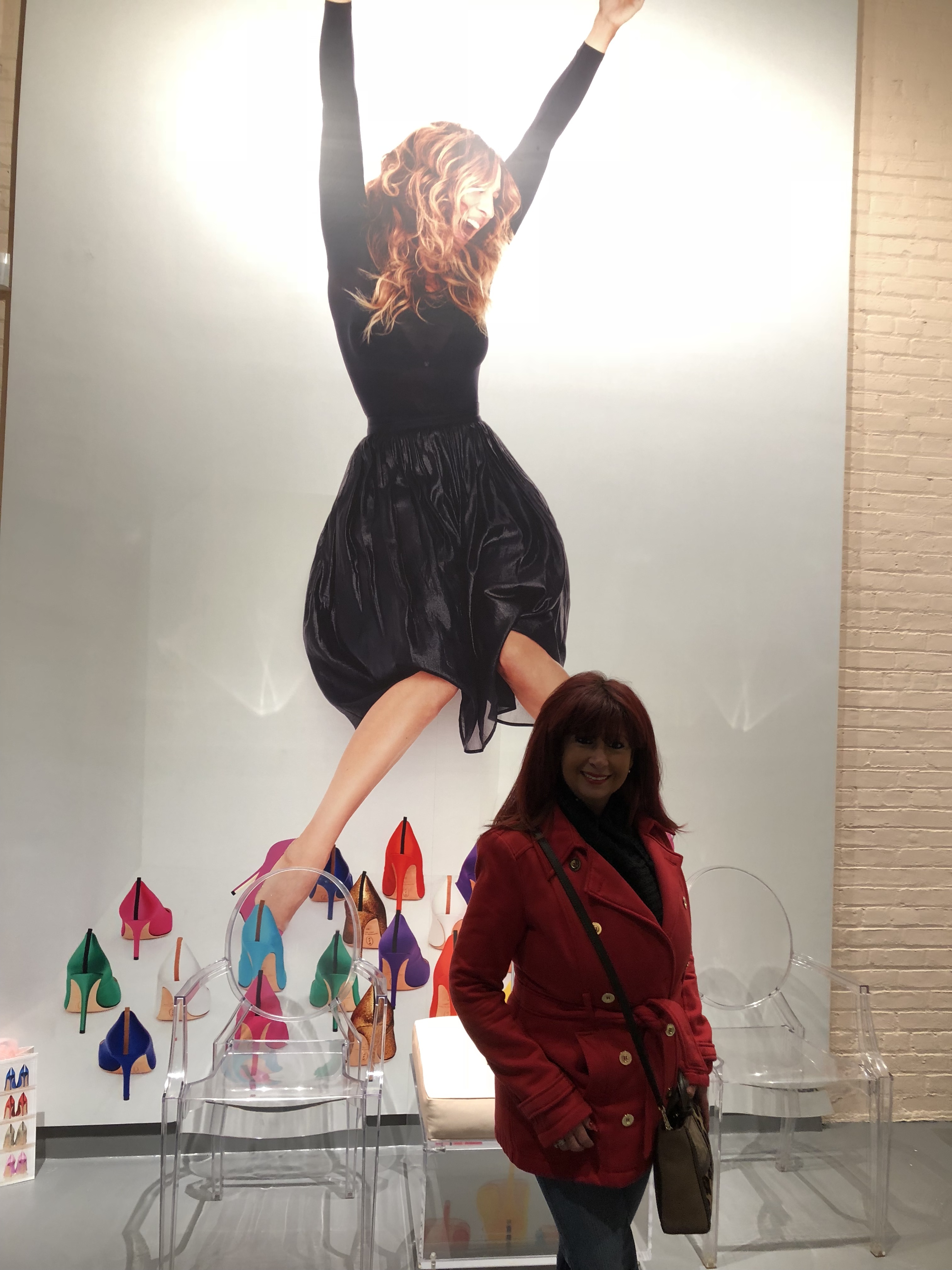 I spoke with one of the sales associates, who told me that Sarah Jessica has been in the store almost every day it's been open. The line was originally launched in 2014, but this is the first store dedicated to SJP in New York City. The pop-up is scheduled to be open for about 10 days, but hopefully it will lead to a permanent location in the city.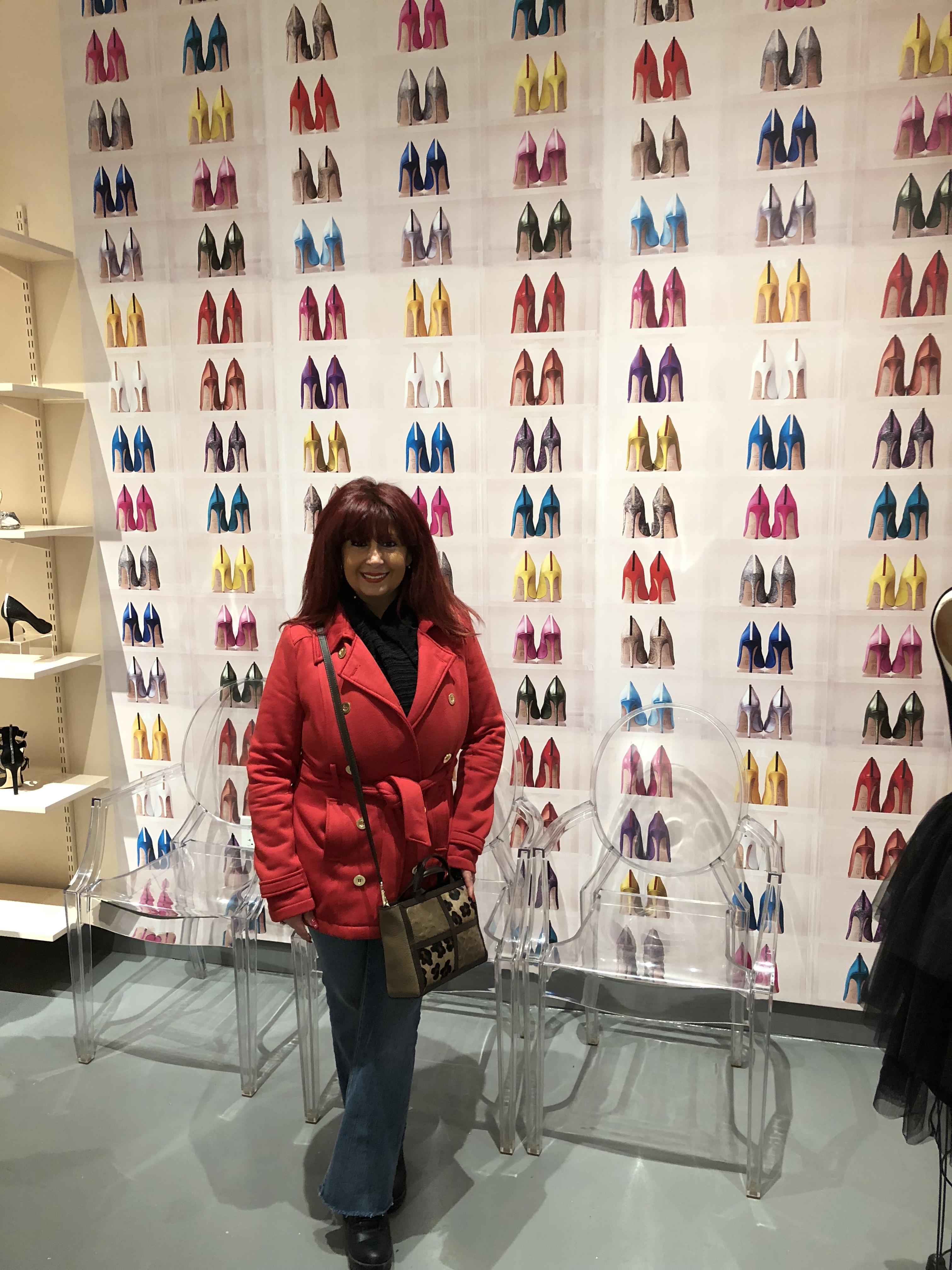 I love this wallpaper. Everything about the store is so cool and distinctive. I was told that Sarah Jessica is very hands-on with everything and the attention to detail really shows.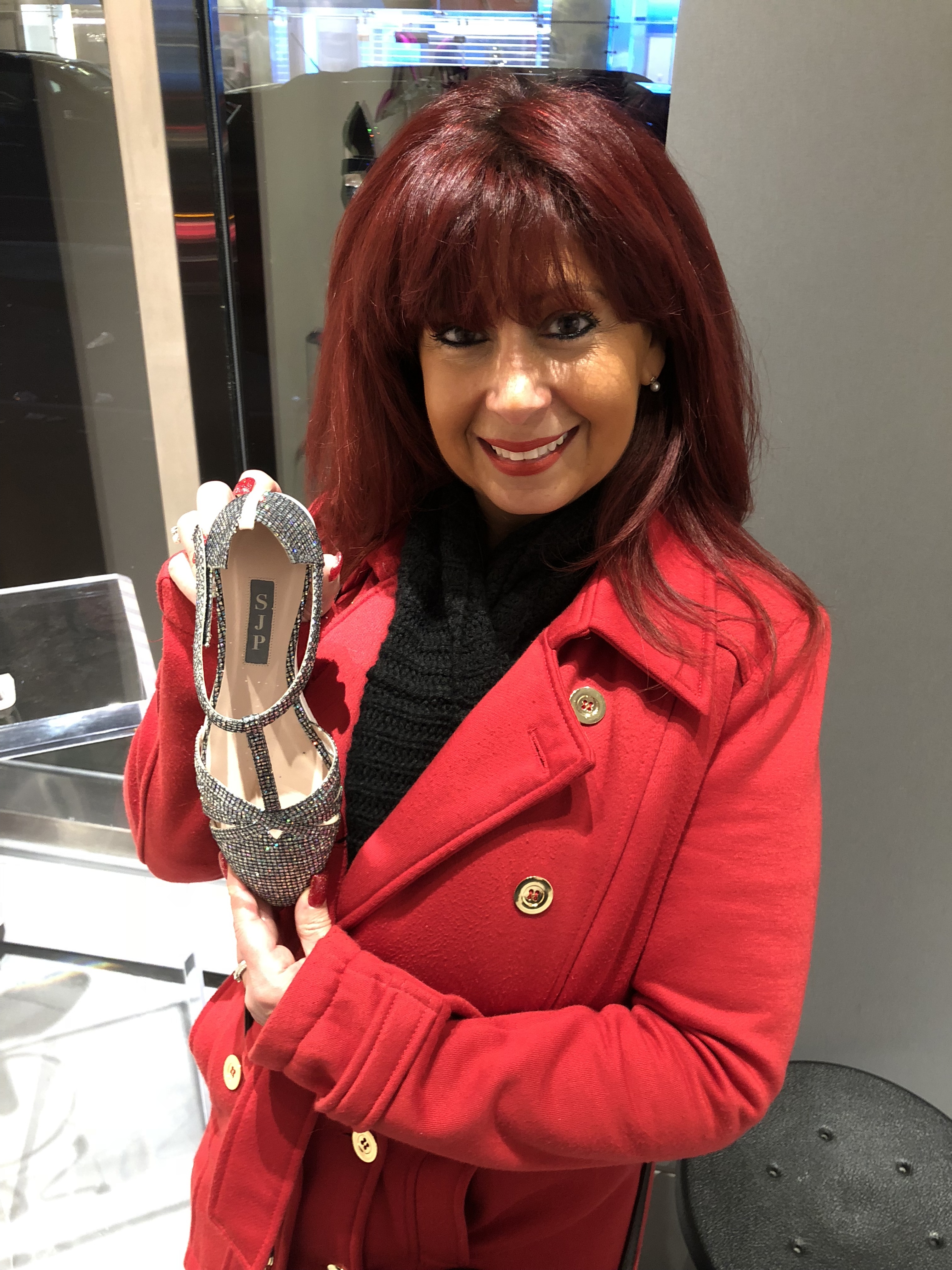 I love bling! All SJP by Sarah Jessica Parker shoes are handmade in Italy. Holding these shoes, I am impressed by the quality of the craftsmanship. Sarah Jessica designs all of the shoes herself. Beautiful style, high-quality construction, and they are so comfortable! I was pleasantly surprised by the prices as well.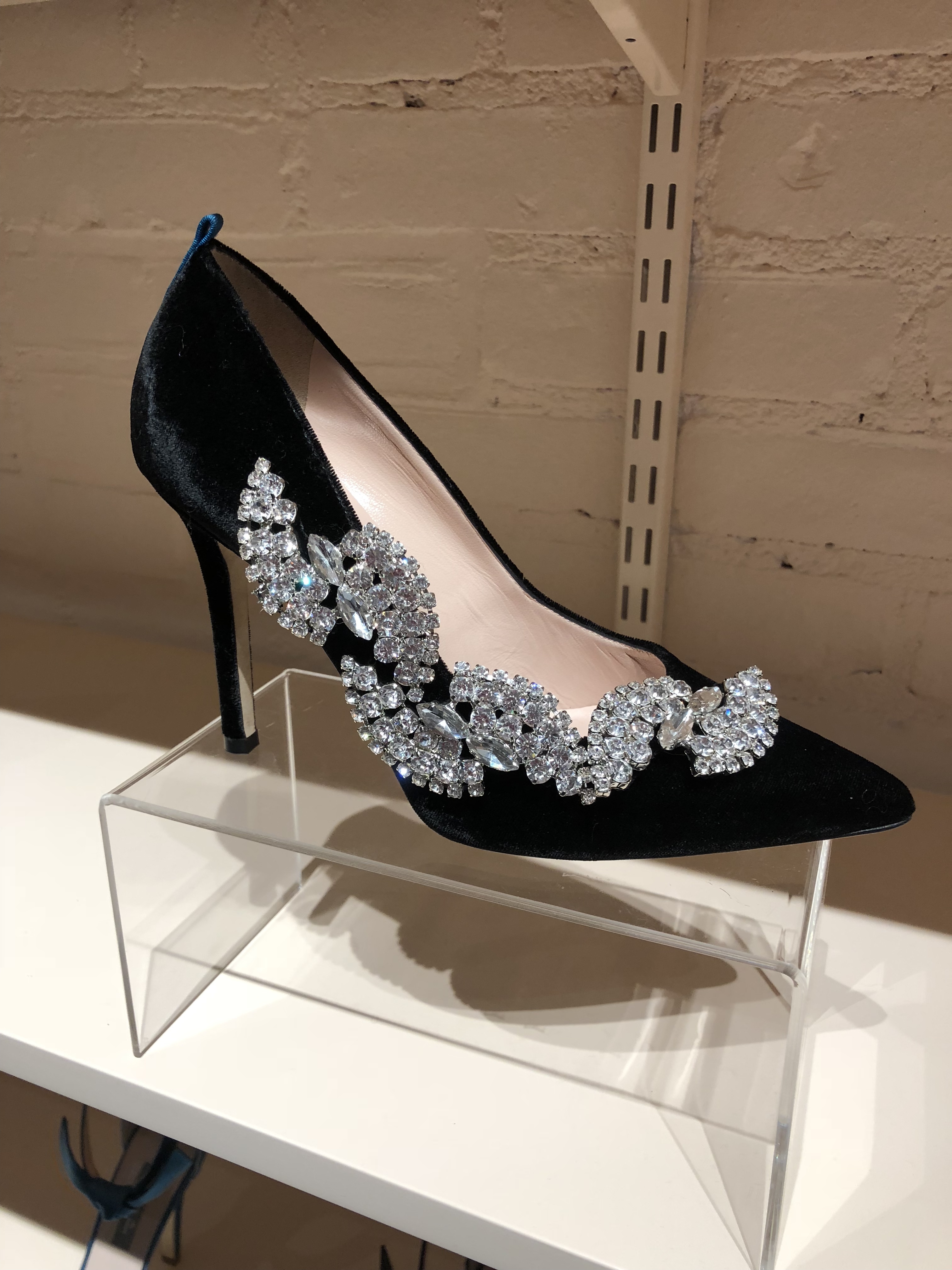 I love the fact that these shoes don't feel like a celebrity line, but a really high-end designer brand. One of the sales associates told me that since she launched the line, Sarah Jessica has been very active in soliciting feedback about what her customers want. I really wasn't expecting to buy something when I visited the store, but after a few minutes I wanted everything!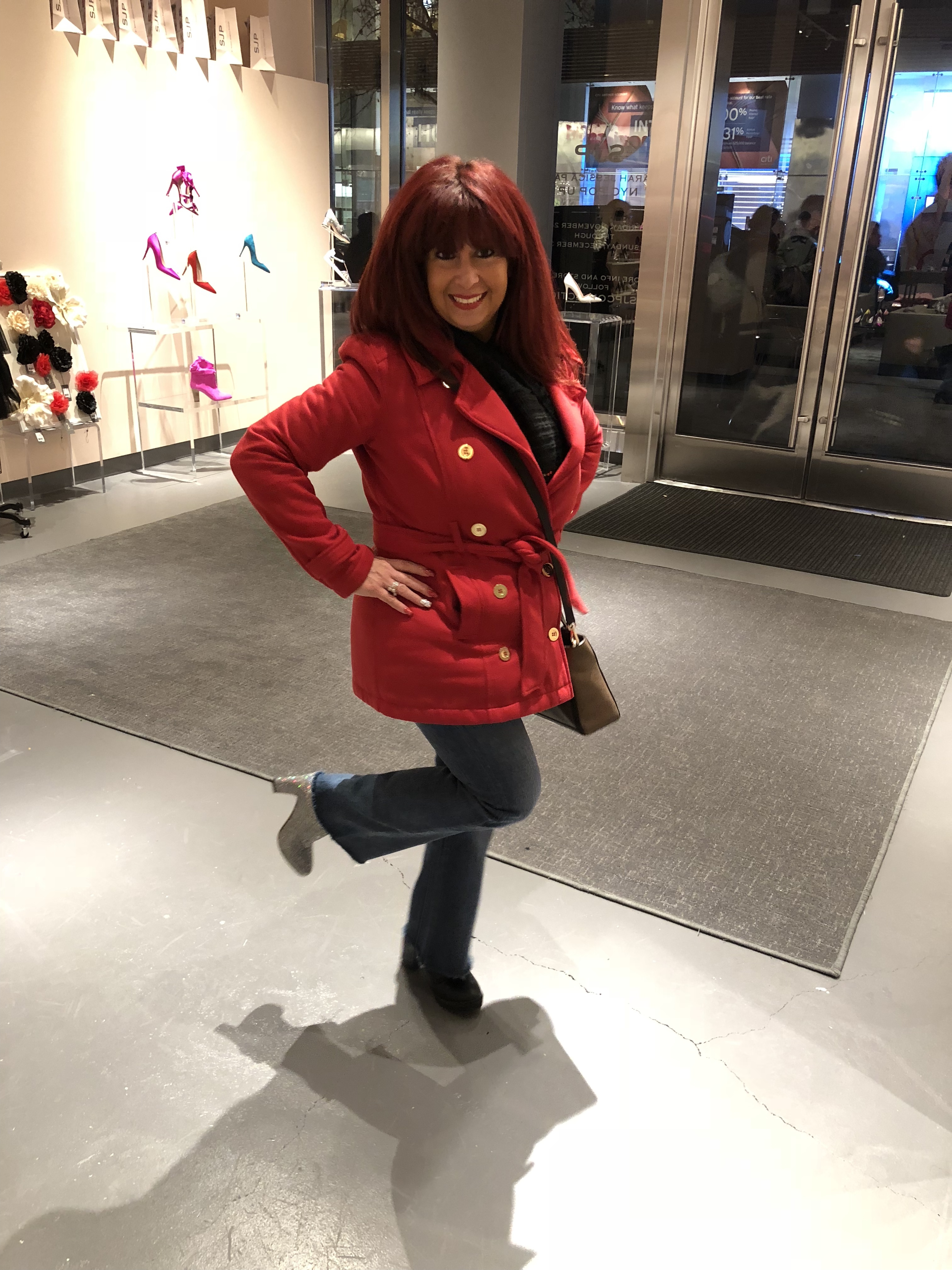 I tried on these bling boots, and was thrilled that they sell Size 5! Since they are Italian made, they are sized perfectly, which is difficult for me to find. It just keeps getting better and better!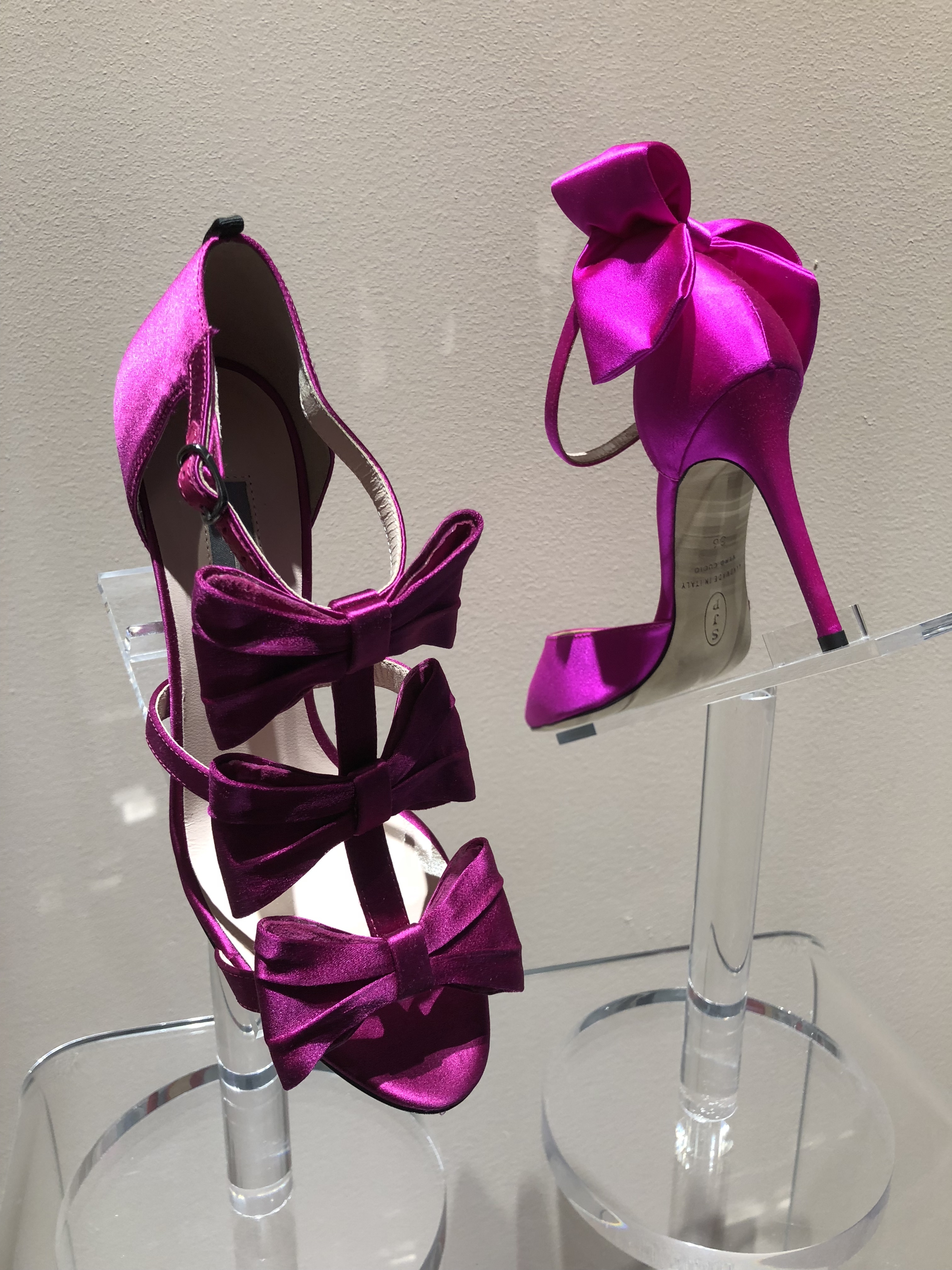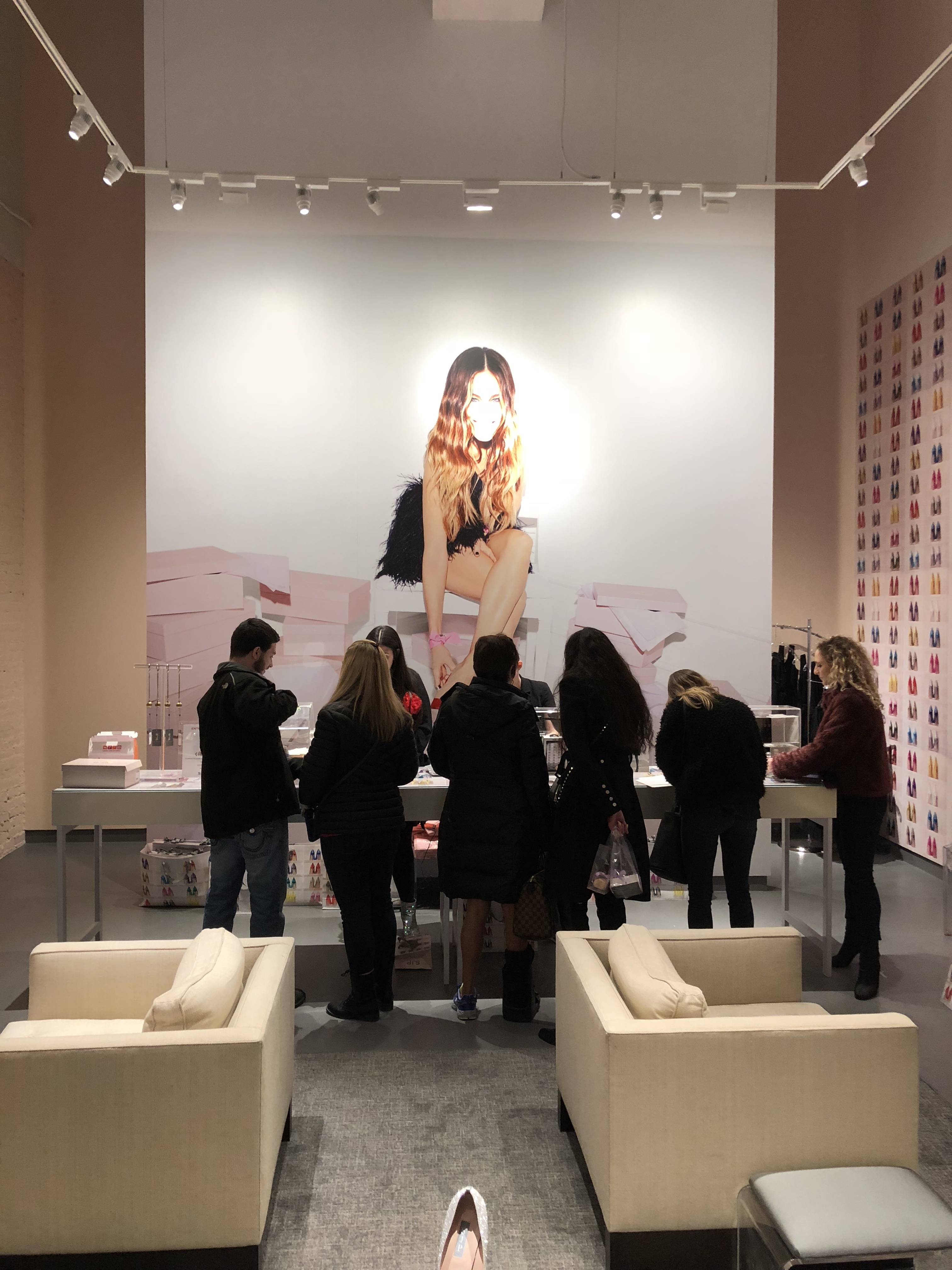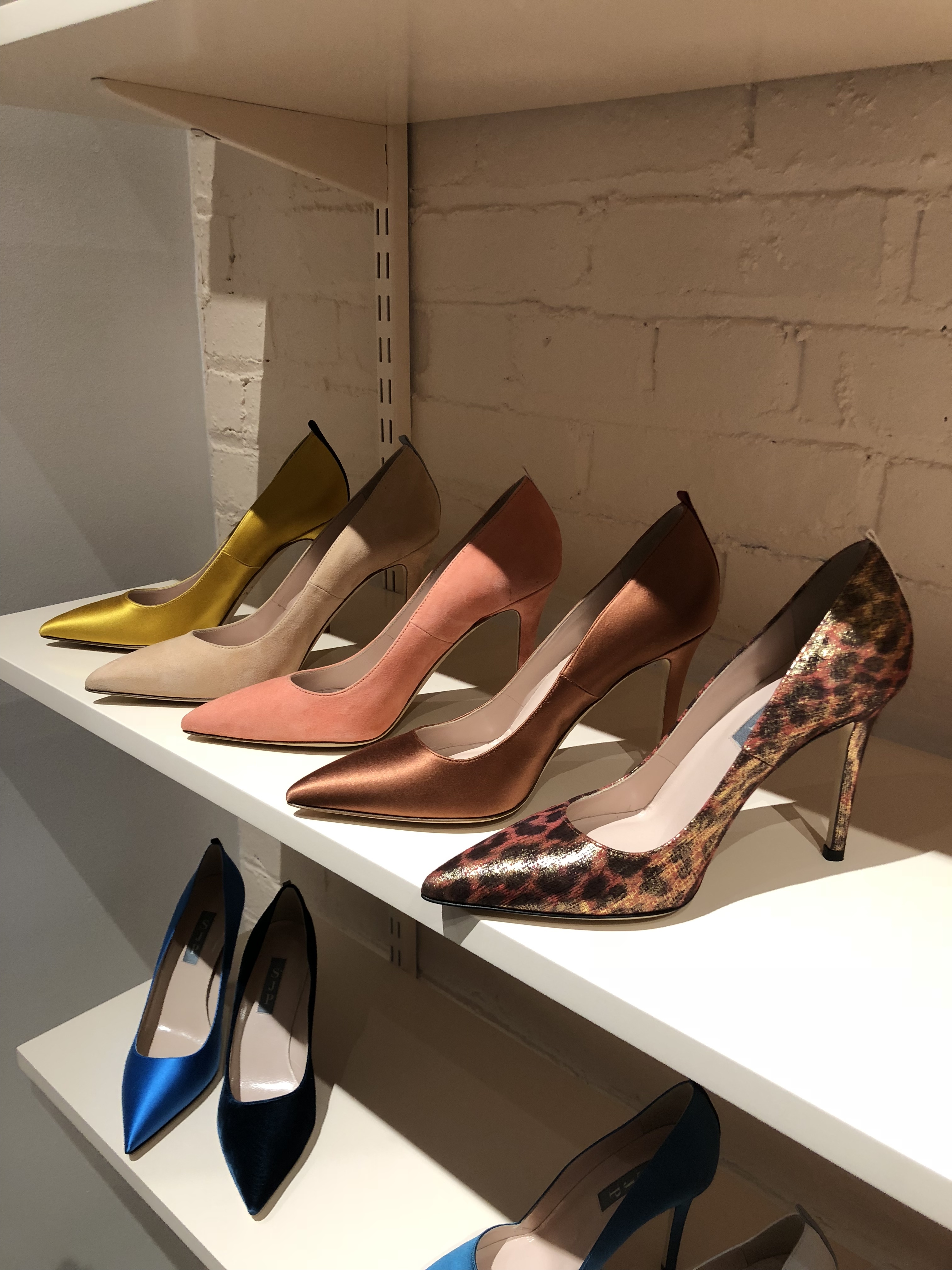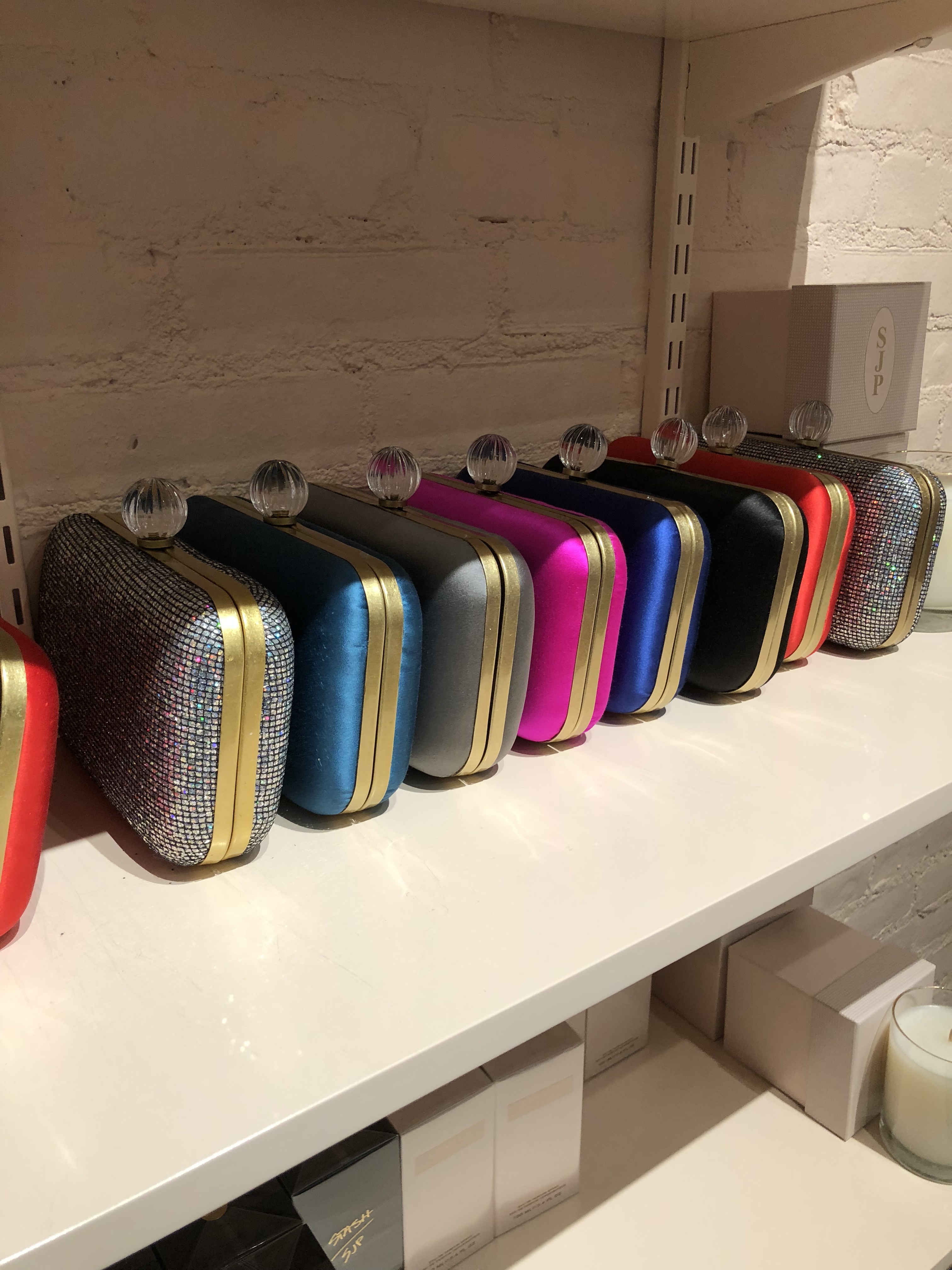 In addition to shoes, SJP by Sarah Jessica Parker also includes these super cute clutches.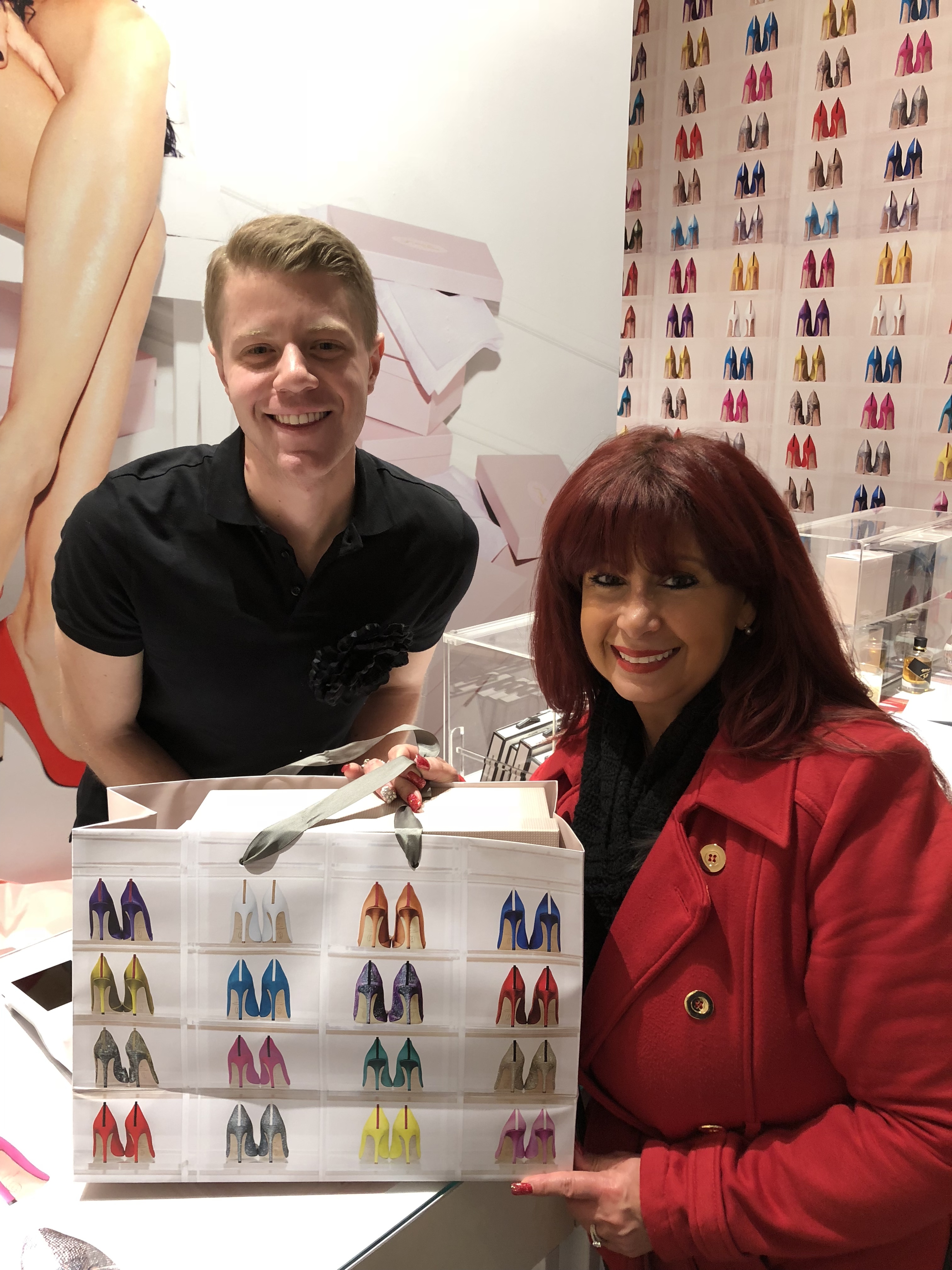 When I walked into the pop-up store for #SJP by Sarah Jessica Parker, I was greeted by Jake. I was looking at a pair of bling booties that were on the shelves. I asked him if you have a size 5. He said, sorry I have a 5.5. I was bummed. Then, the magic happened! He showed me another pair of bling booties that were on the shelves. Eureka! They were a size #5. I told him "I want them!" This must have been the fastest sale he ever had.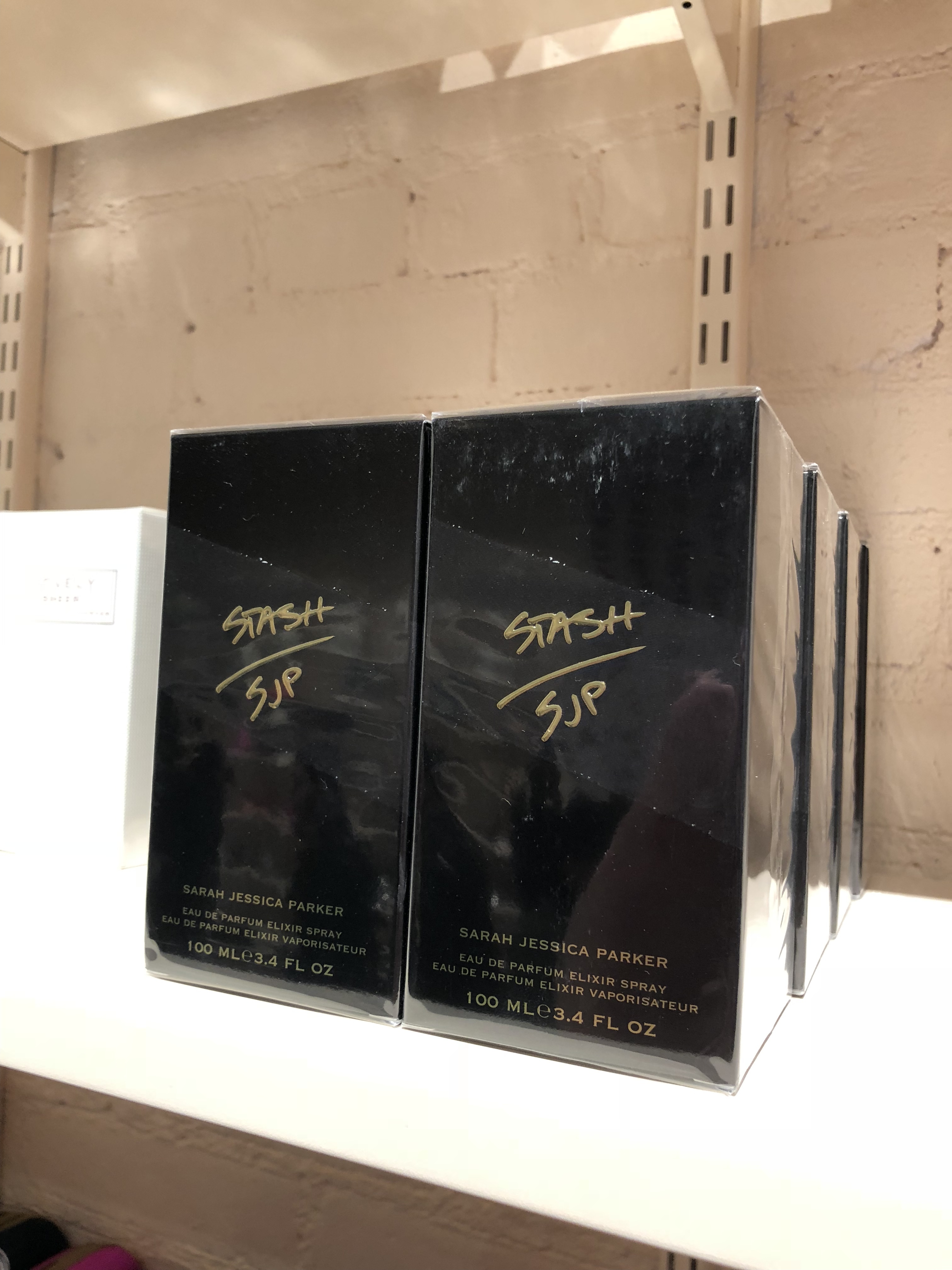 SJP by Sarah Jessica Parker also features fragrances.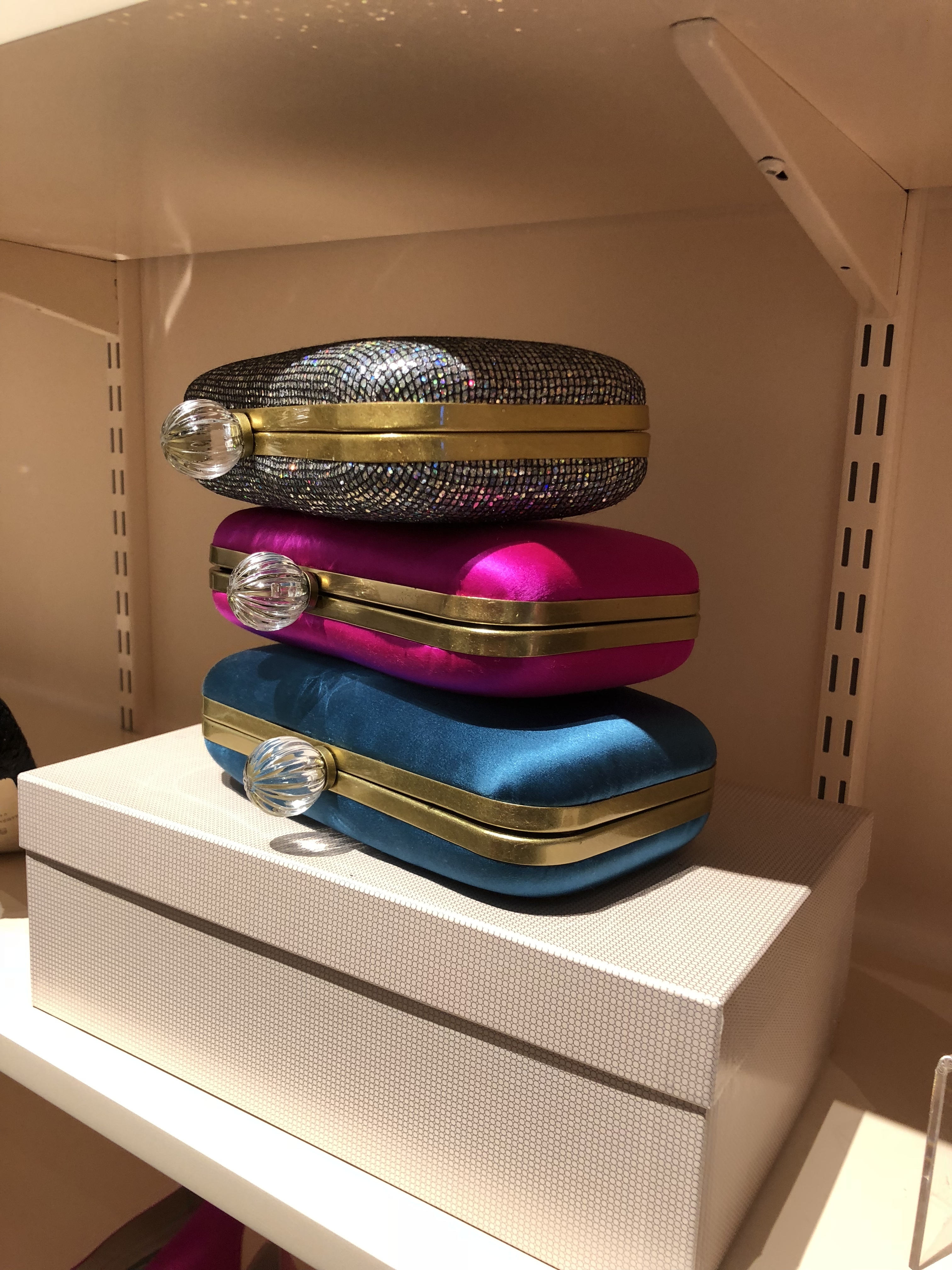 Here is another look at the clutches. I just love the bright, bold colors. These are products that will make you feel good when you are wearing them. When fashion can brighten your day, you know it's special.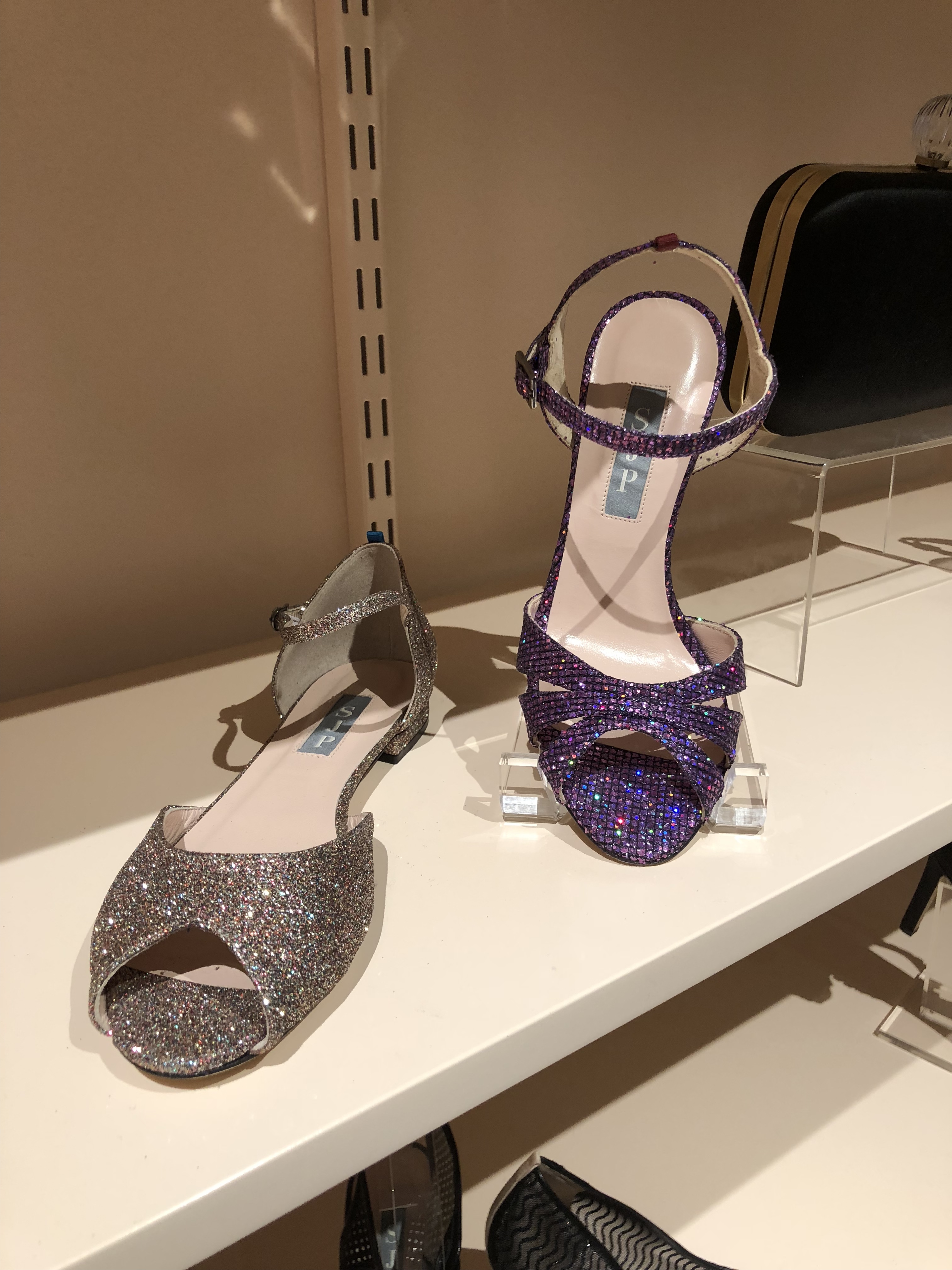 I love that the collection has bold, stylish bling shoes that aren't only stiletto heels. These are shoes that any woman can wear, dressed up, or when in jeans. They are adaptable to any look, and really flexible so they can work in lots of different situations.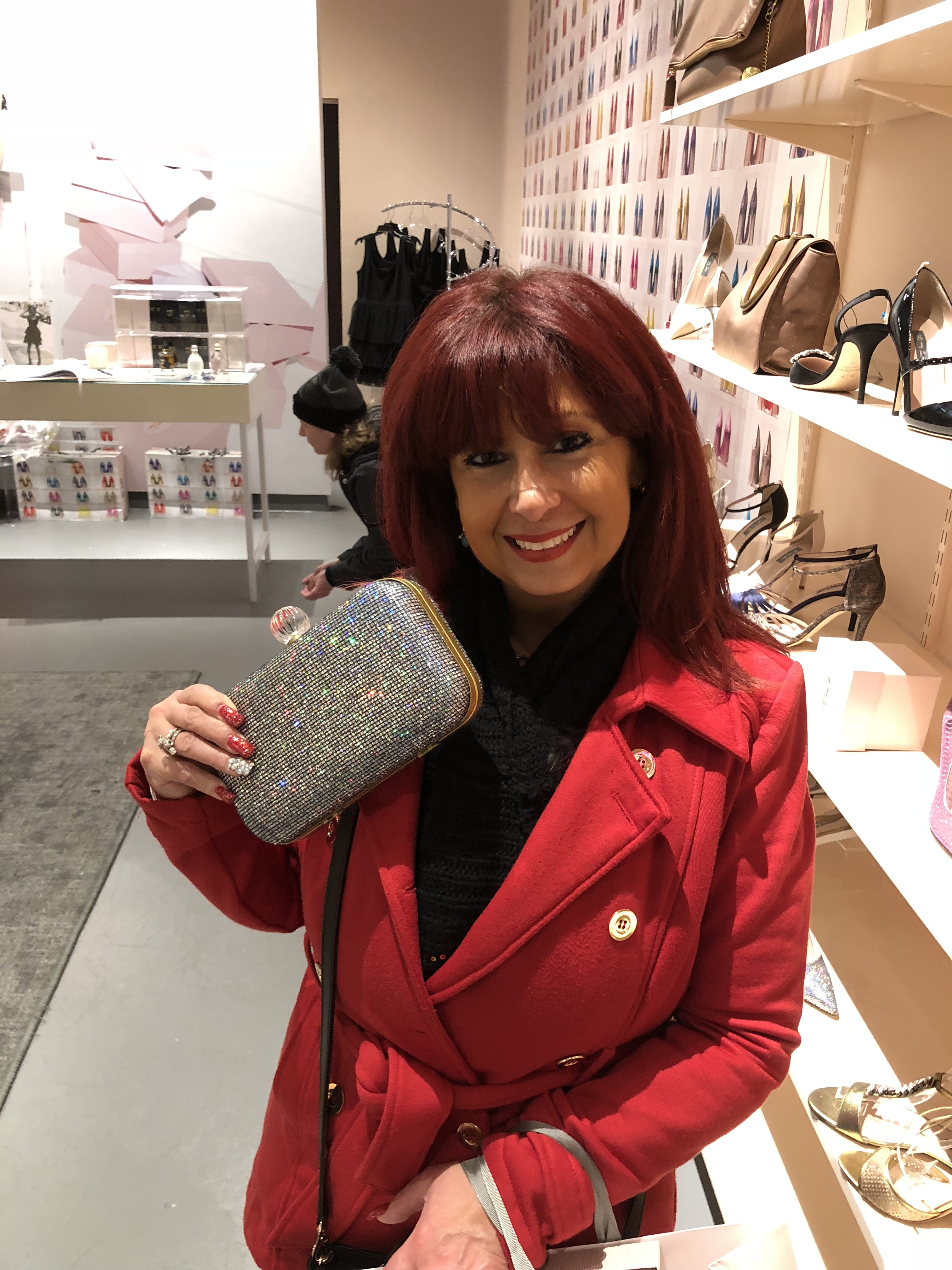 More bling! I still can't get over how high quality everything is.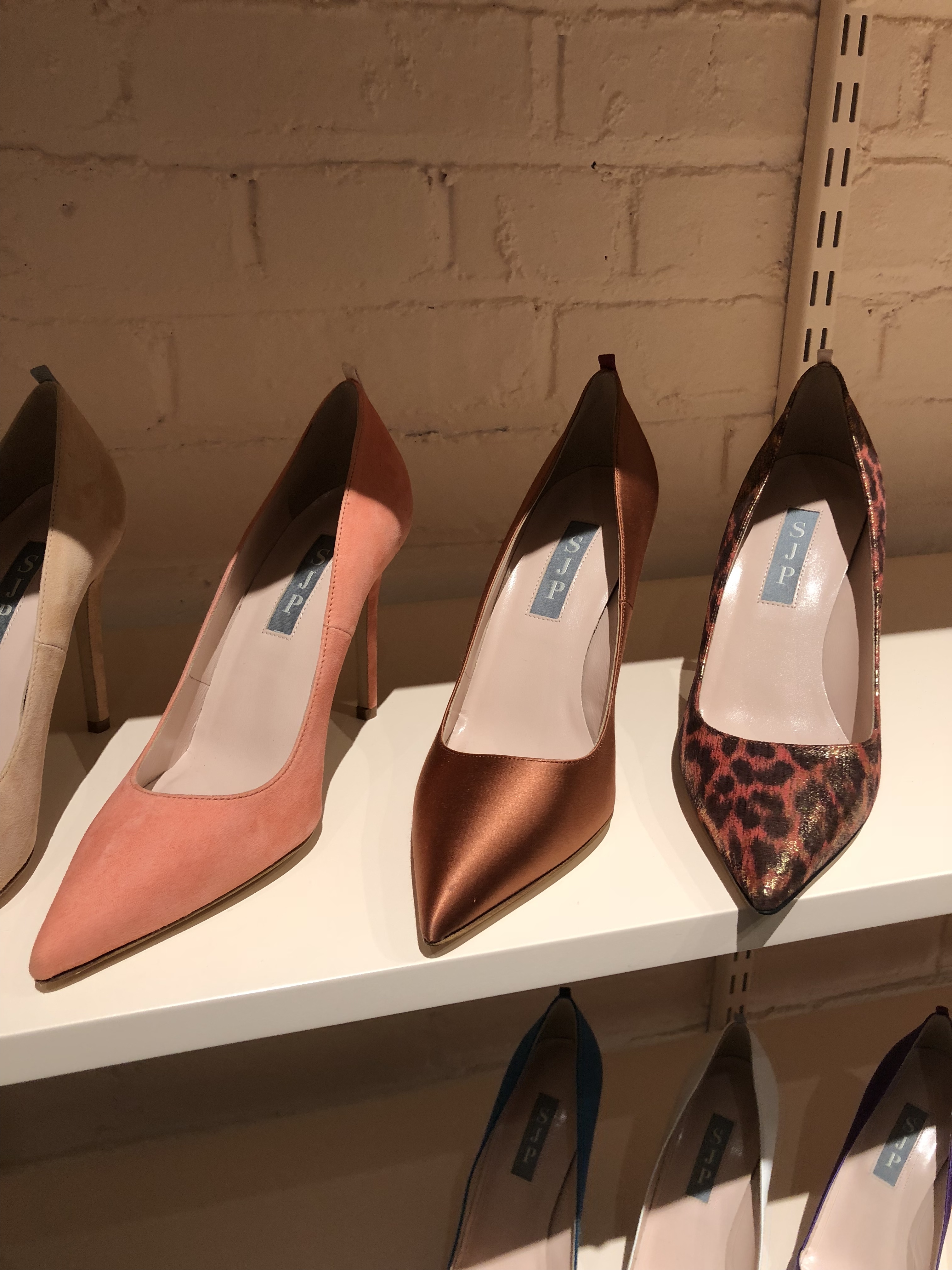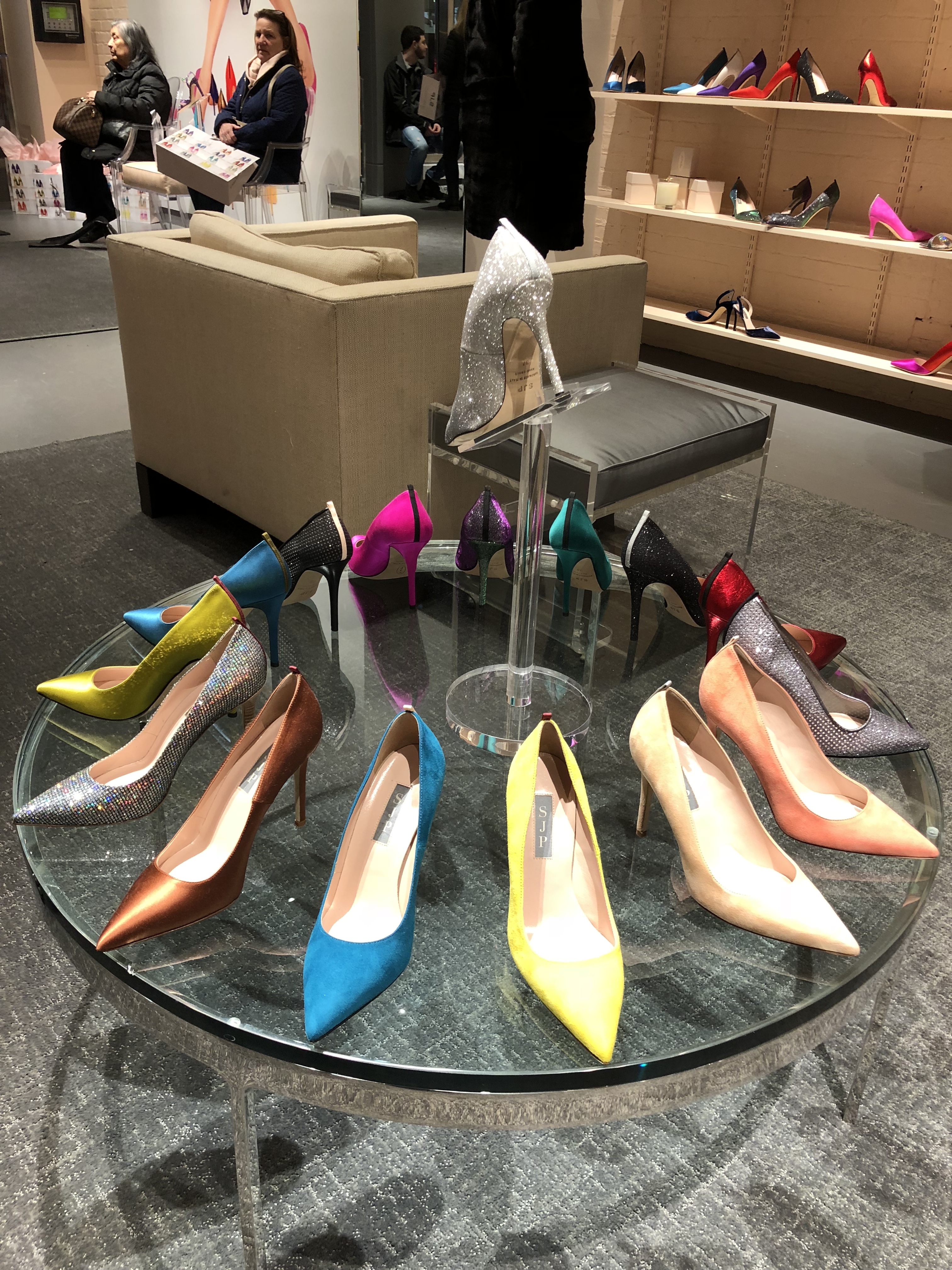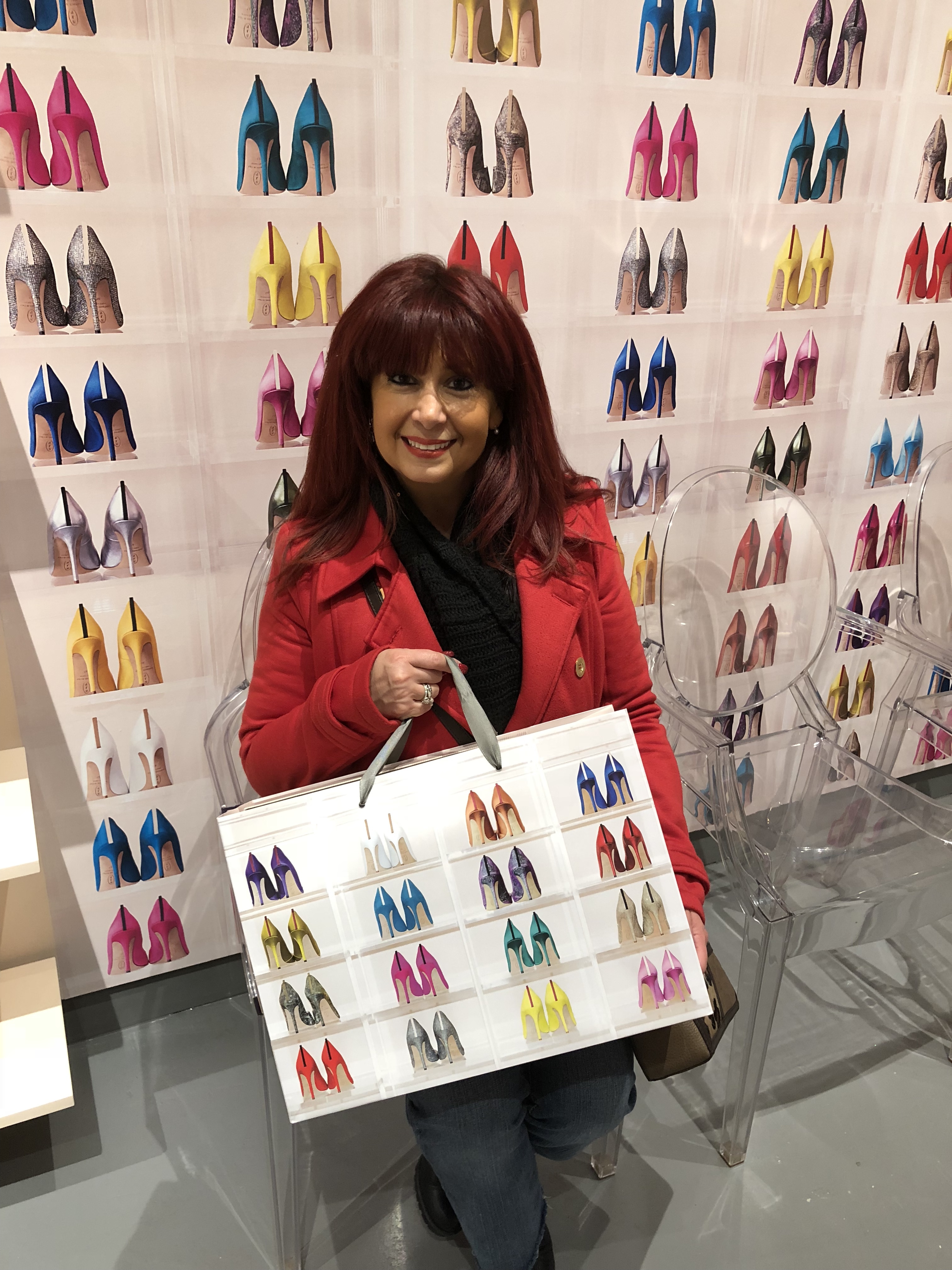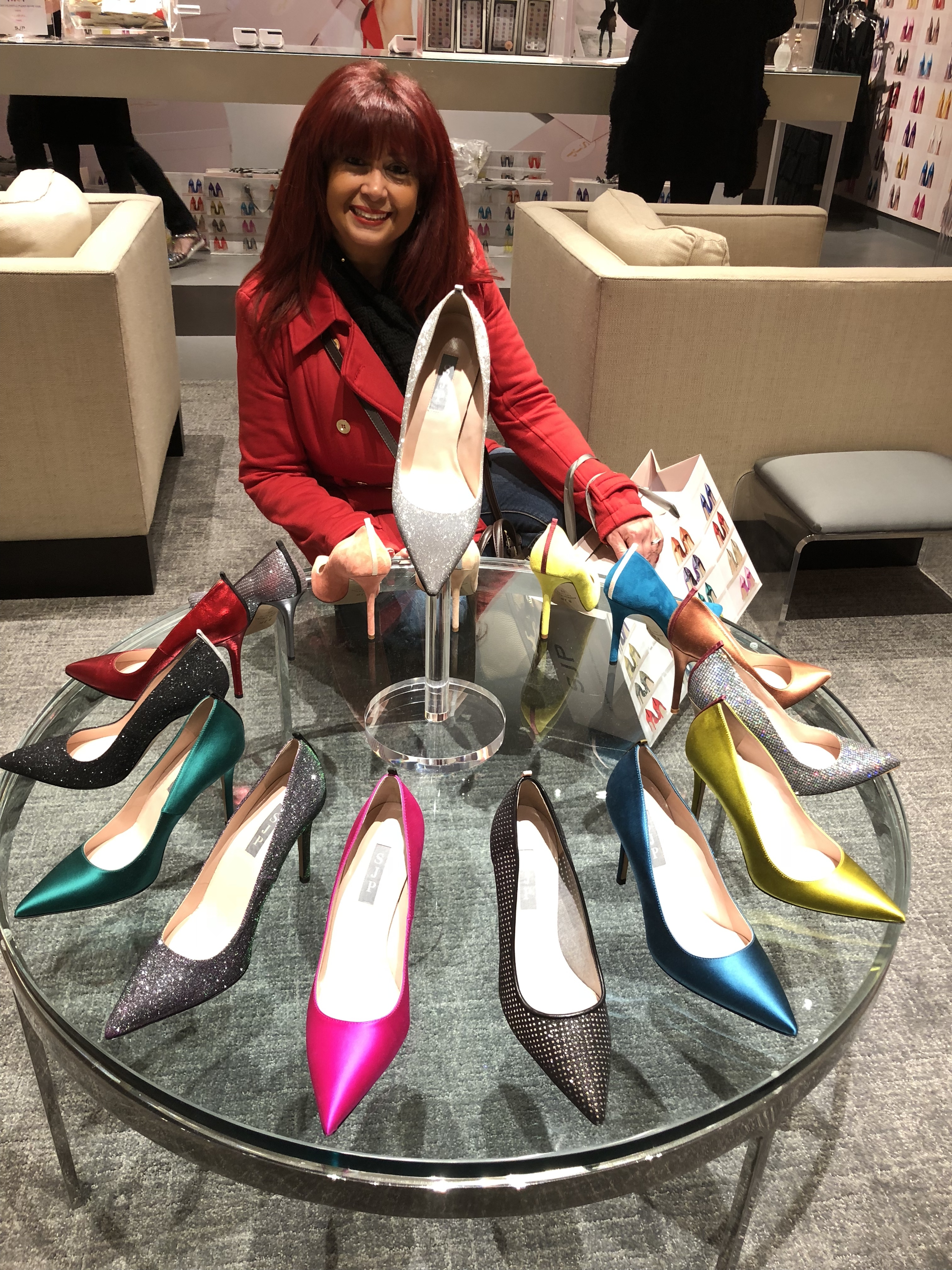 SJP by Sarah Jessica Parker
I'm thrilled to have discovered the SJP by Sarah Jessica Parker line! I have some new favorite shoes. Being in the store and having her retail experience, I can feel how much she loves what she does. When a designer puts their passion and personality into their work, it reflects on the person who wears it.
The pop-up is scheduled to close on Sunday, December 3. My visit was extremely memorable, and I can only hope that this experiment is a huge success. If I can have a Christmas wish, I'll be attending the grand opening of a brand new SJP by Sarah Jessica Parker store somewhere in midtown Manhattan in 2018!