Anyone who's followed my social media for a while knows that I love Bebe. I was so sad when they announced last year that they were closing all of their stores and going online only. I actually worked for Bebe a while back, and have lots of friends there, not to mention closets full of their clothes!
I was super excited when my new friend Christine told me she was working at the new Bebe location in Manhattan and invited me to the exclusive grand opening party! New Bebe stores! I'm told they are going to have fewer stores in more upscale, exclusive locations and will be rolling them out slowly across the country. The store at 34th and 5th (1 West 34th Street, New York, NY) is wonderful and I'm so happy that I can shop at Bebe stores again! I hope this flagship store is huge hit and leads to great things for the new Bebe brand! Stop by and say hi to Christine!
The invite-only grand opening party was held on March 15, and featured a dope DJ, lots of bling, new Bebe styles, photographers, videographers, VIP guests, drinks by Sparkling Nuvo, and lots of fashionable people hanging out and having fun.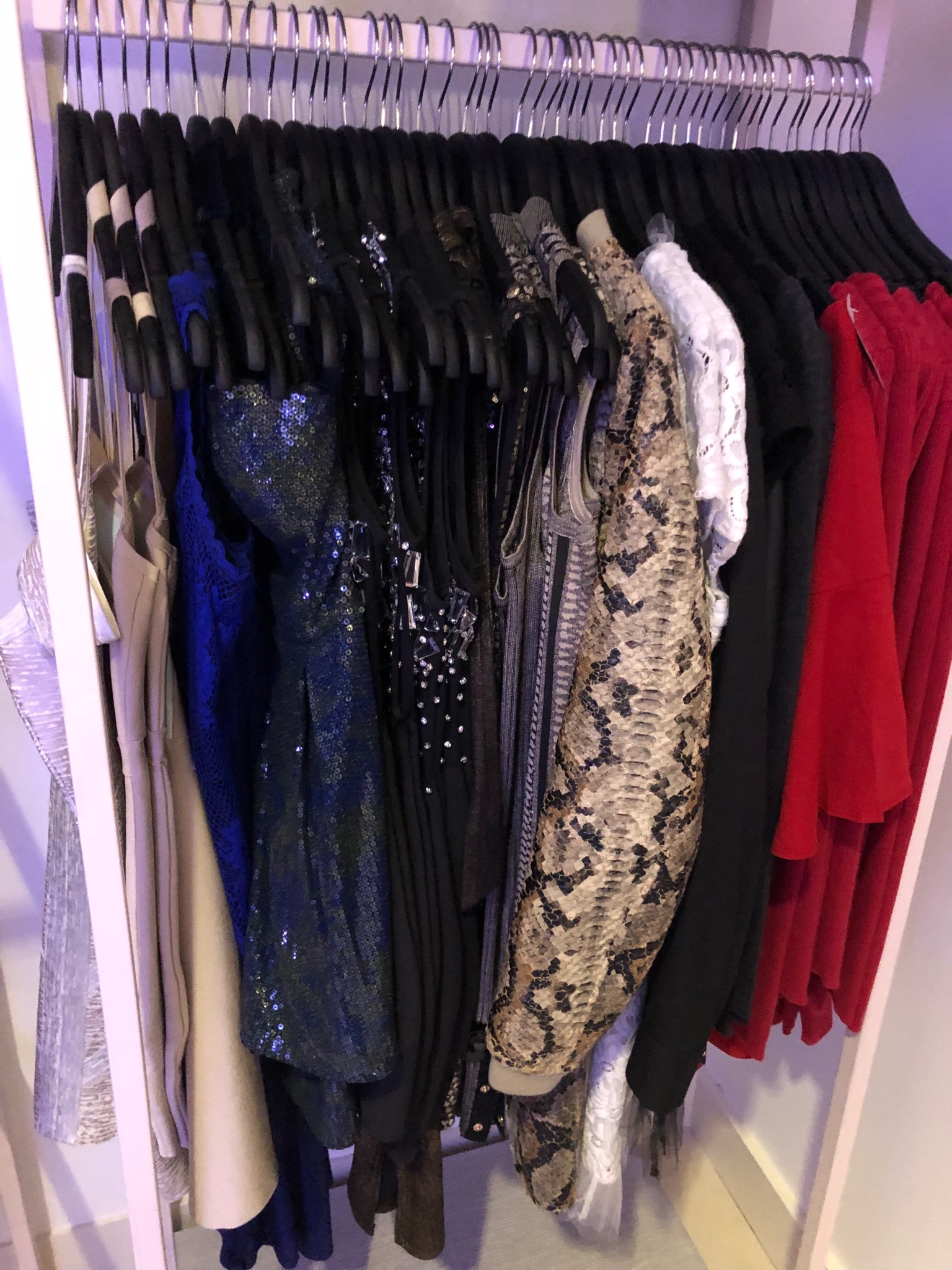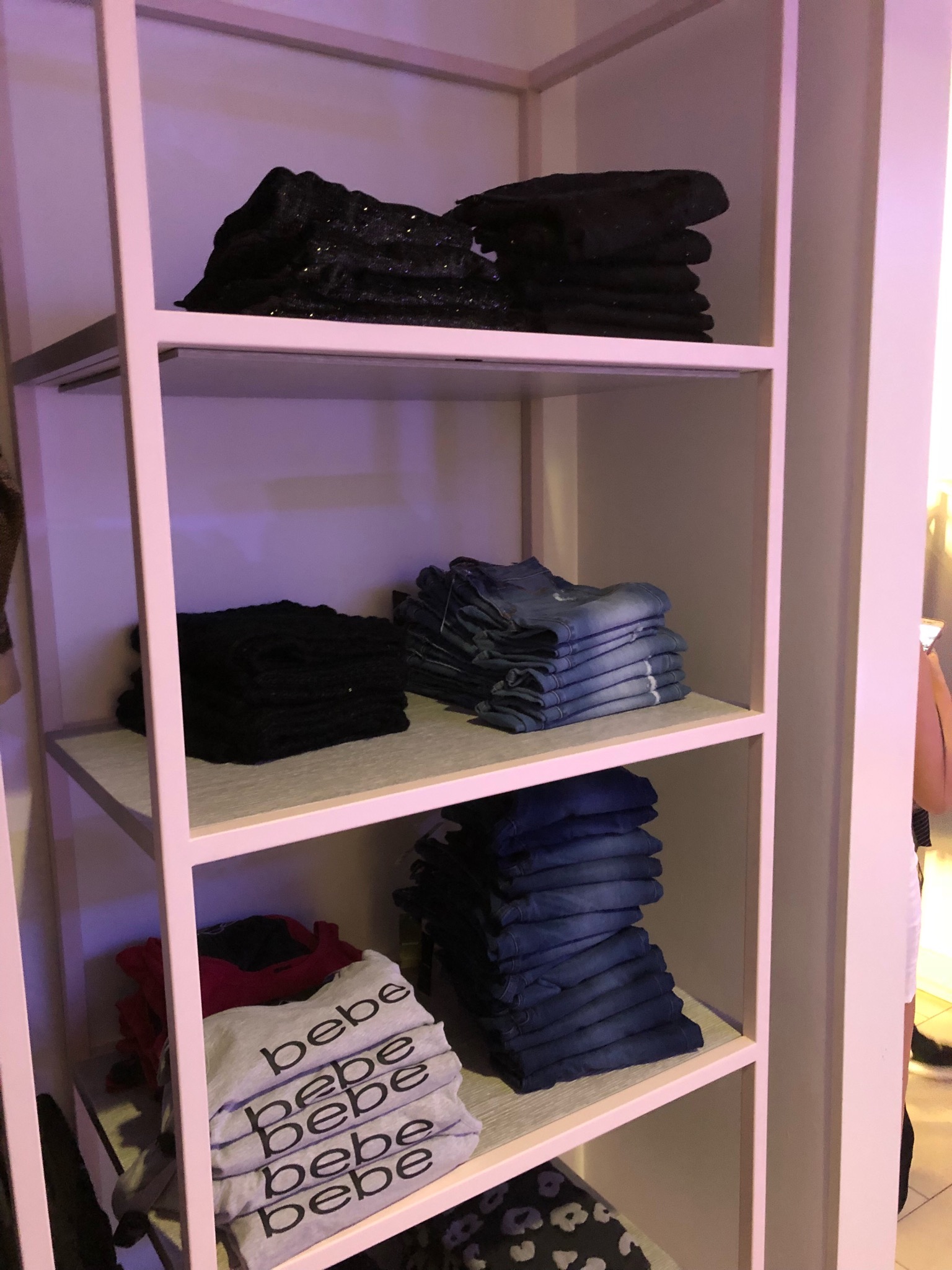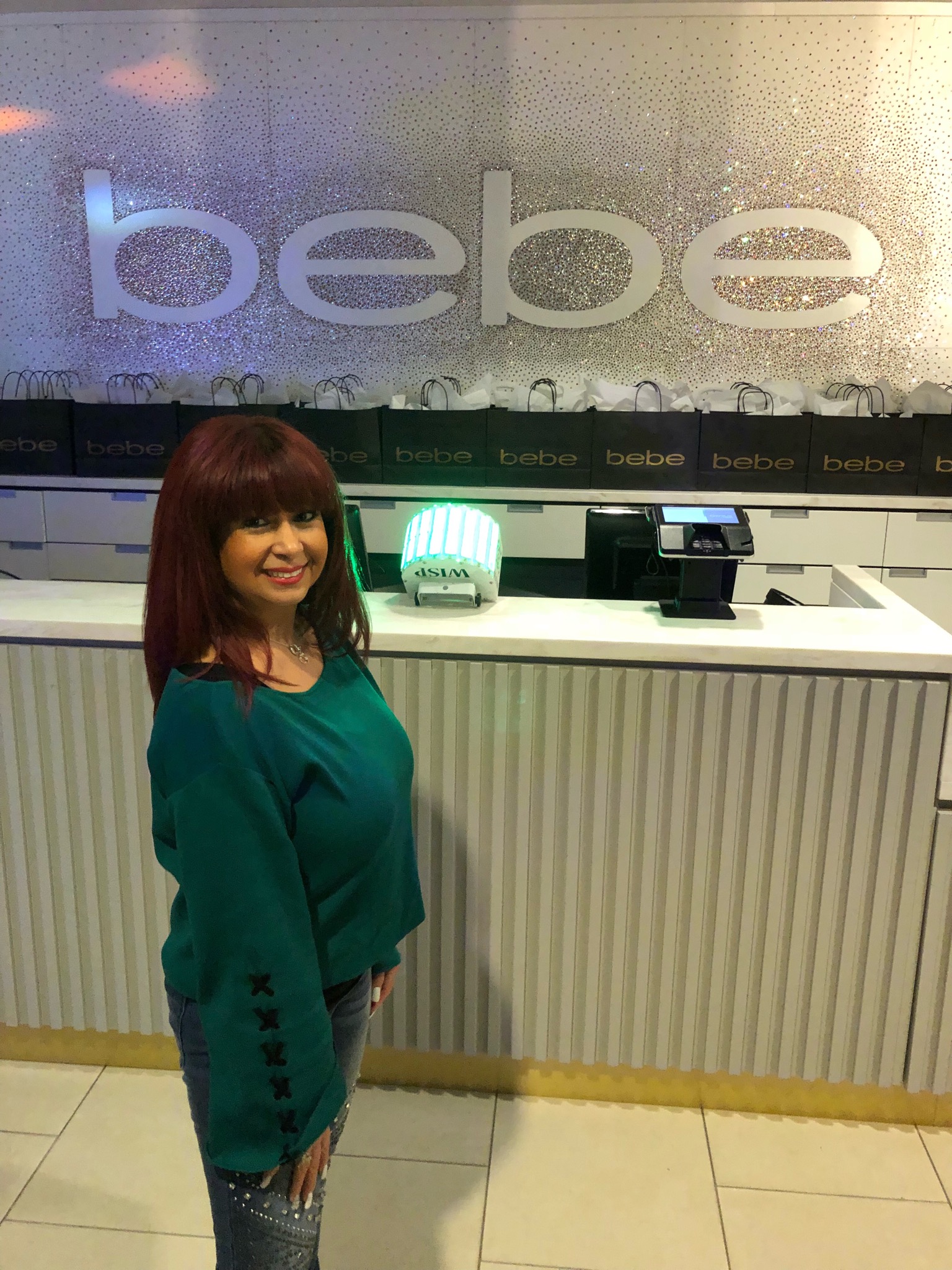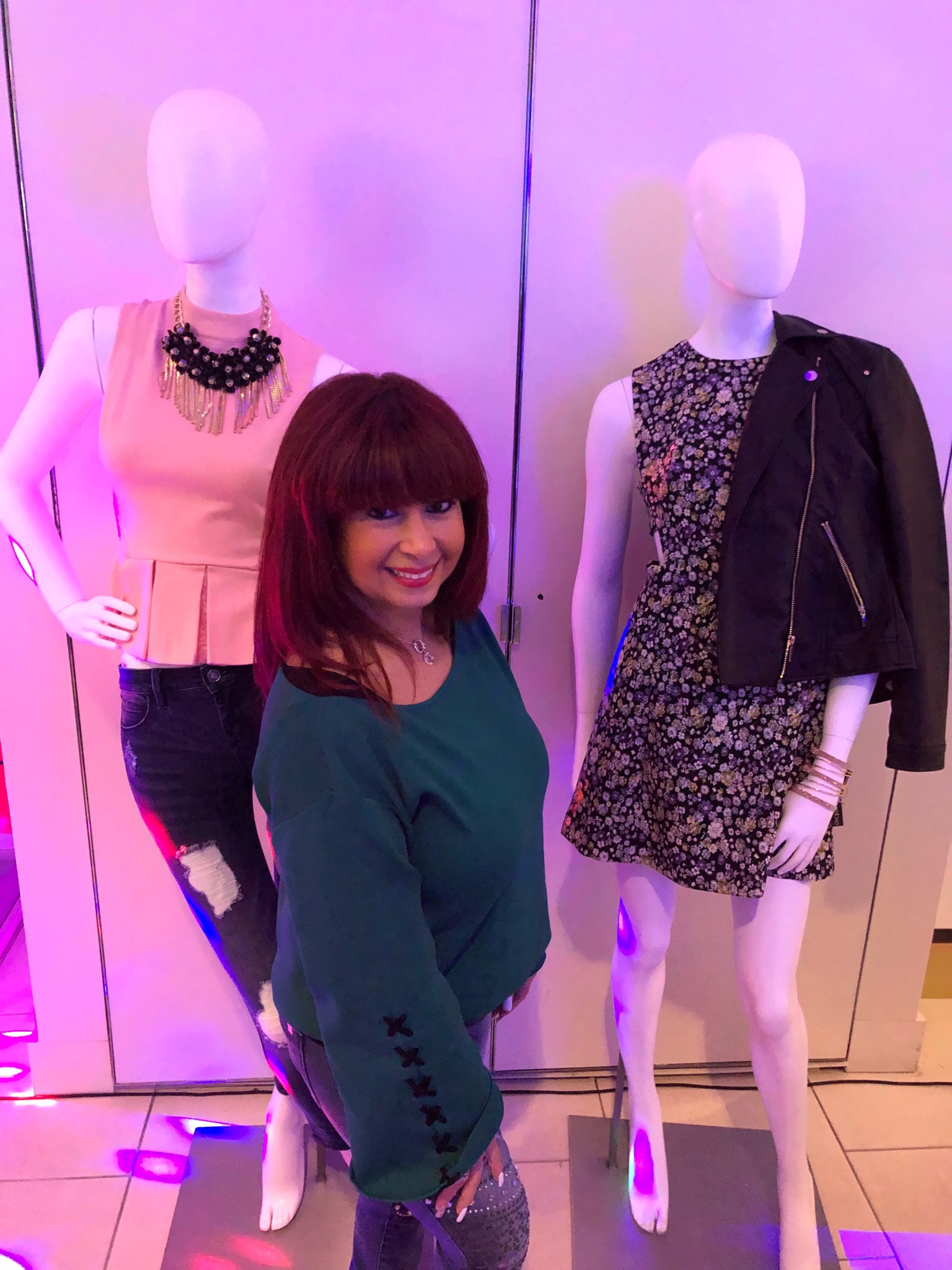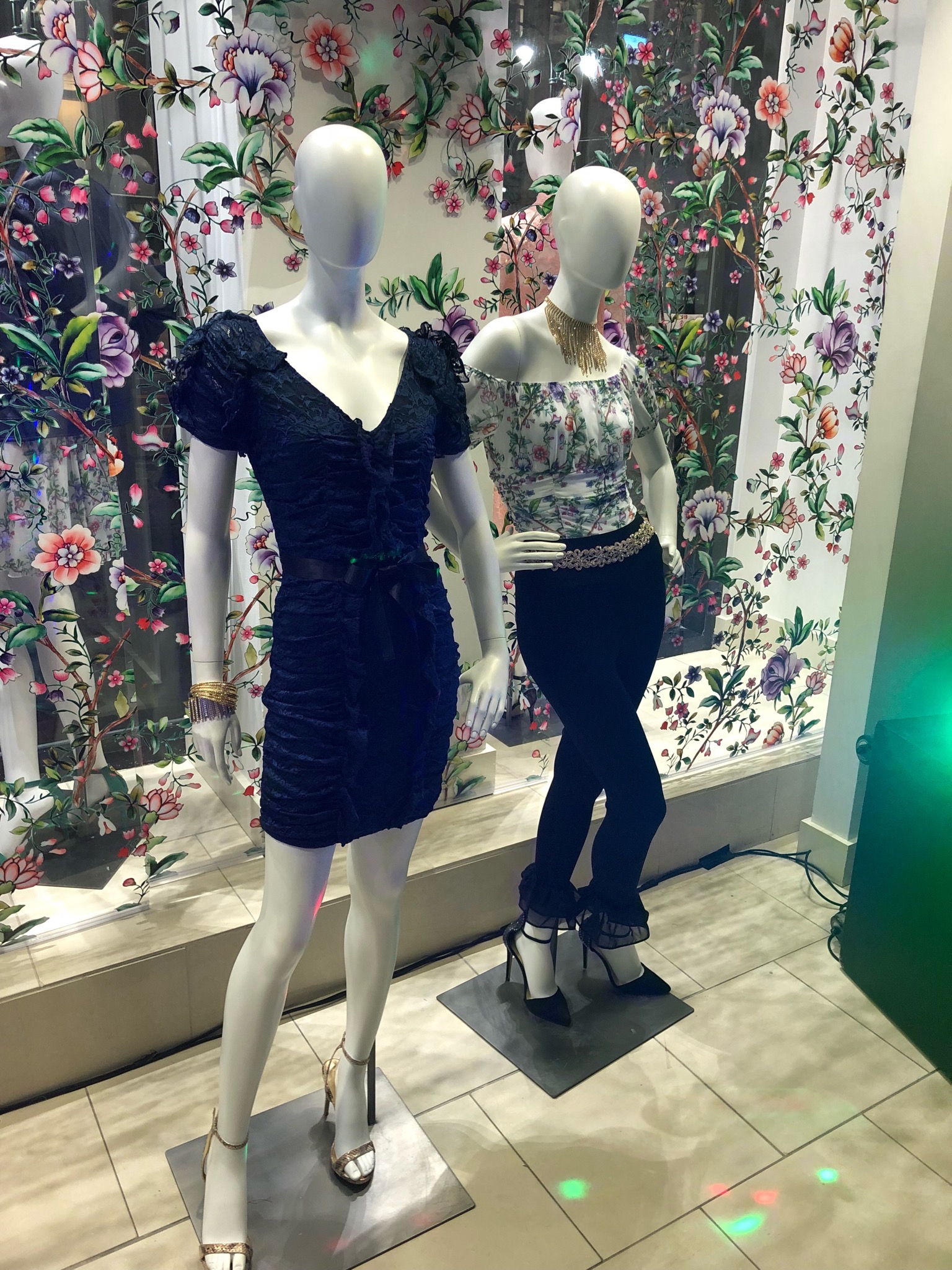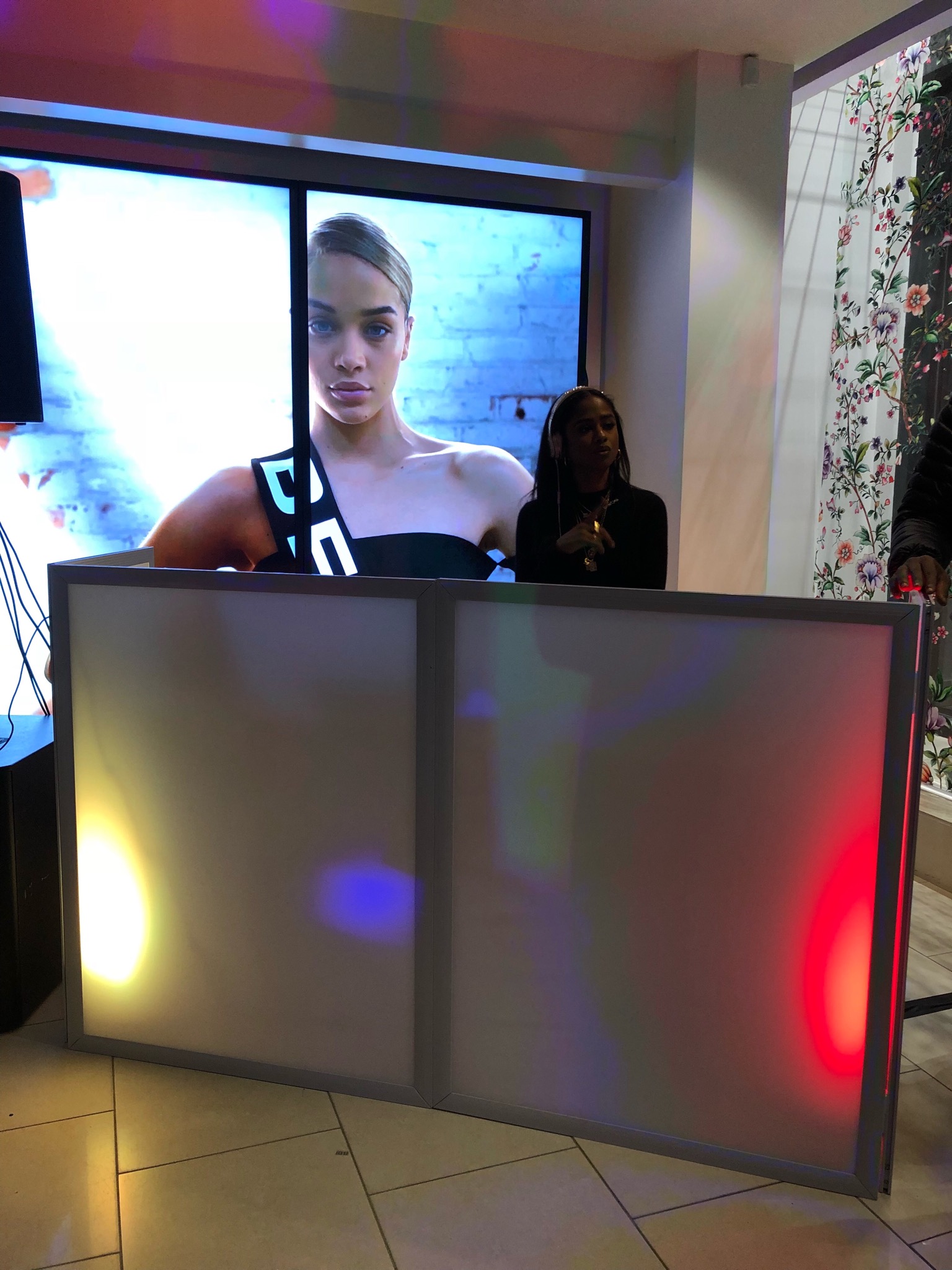 Loved the beats laid down by DJ Vashtie Kola, who kept things moving all night on the 1s and 2s. Downtown's Sweetheart is not only a musician, but a director, designer, and model. It was a pleasure to meet her and everyone should follow her on Instagram @vashtie.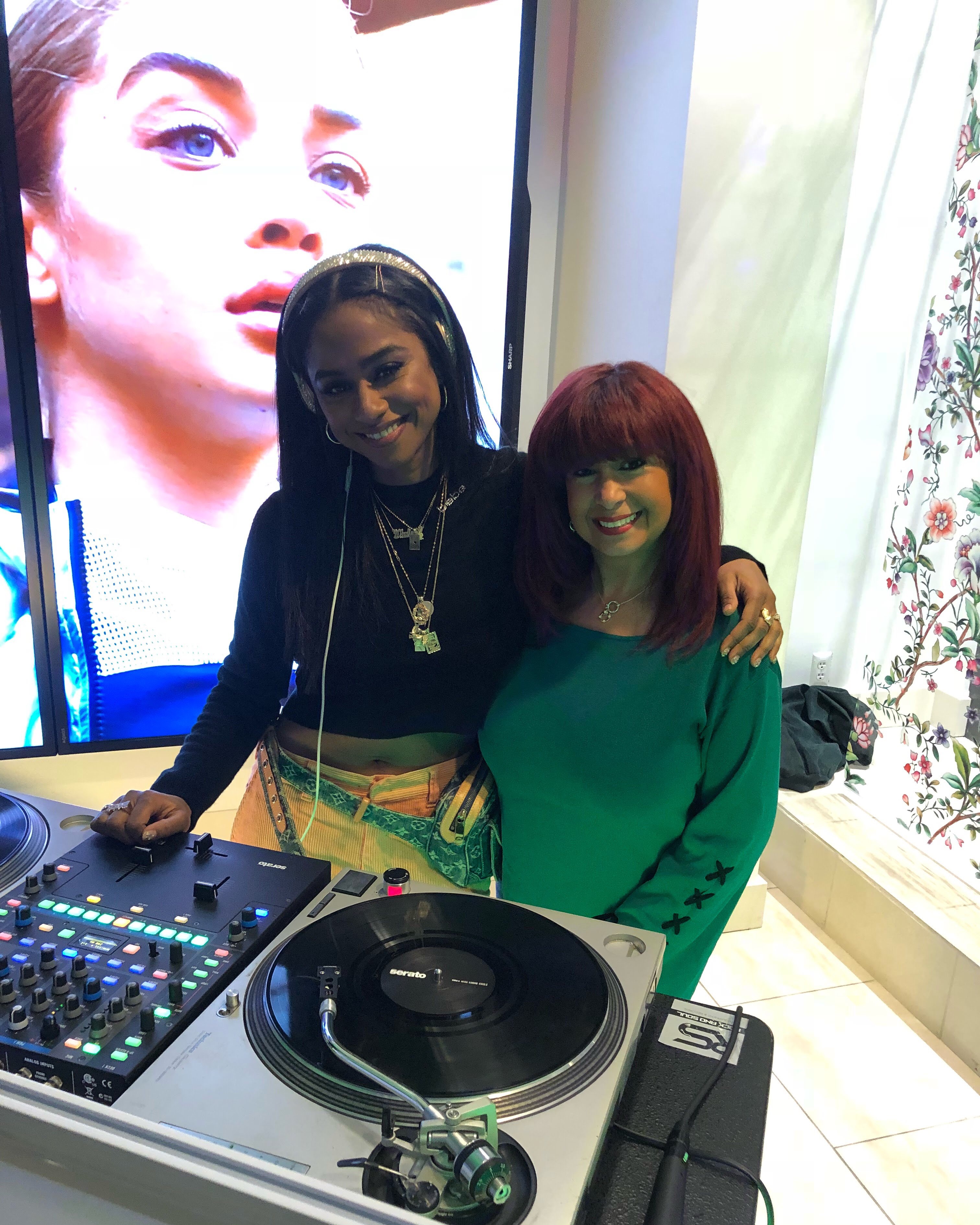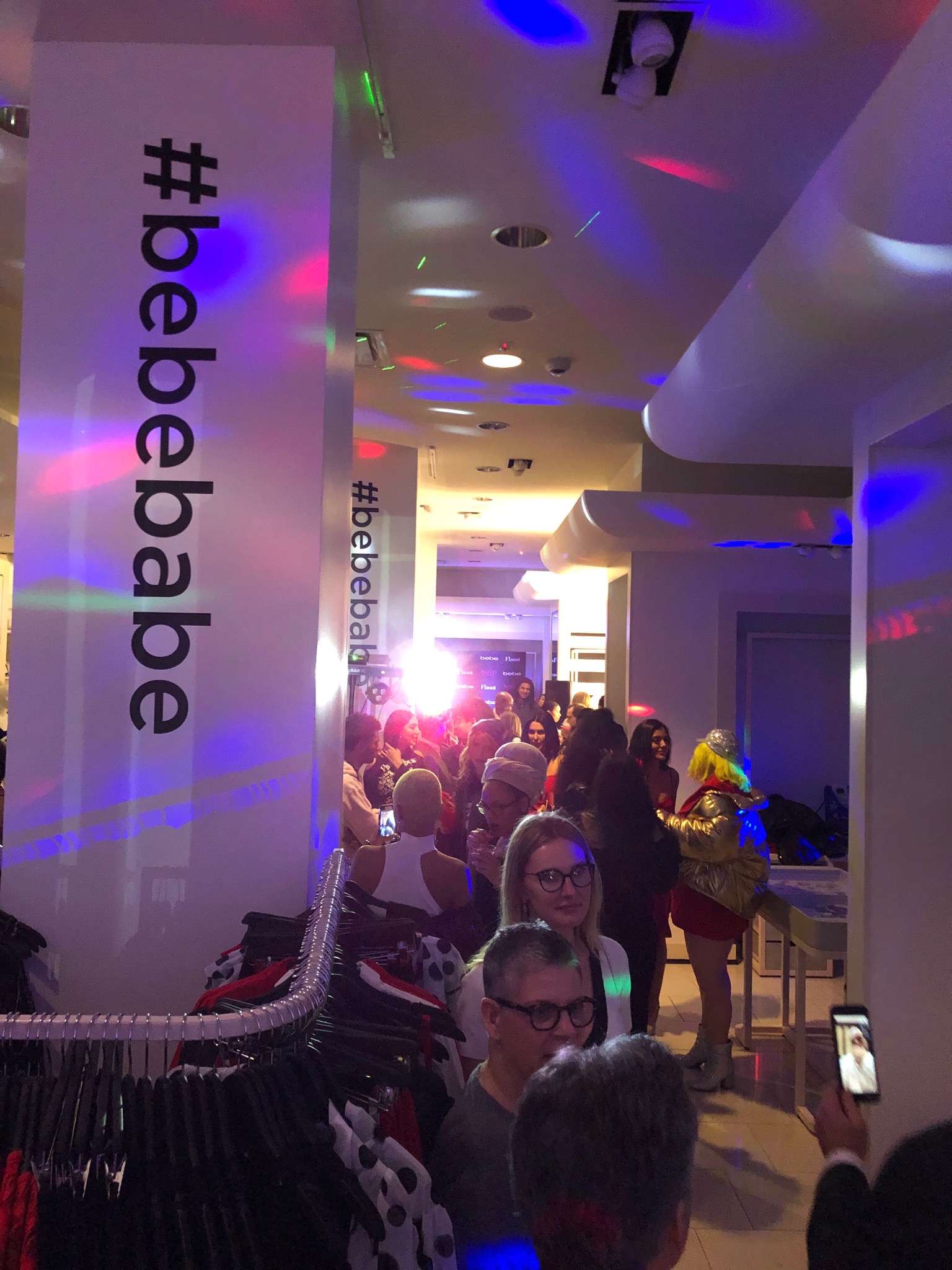 The very special guest for the night was Jasmine Sanders (a/k/a Golden Barbie), the face of Bebe's latest campaign. She's an accomplished model and actor, who's become a viral Instagram star with over 2.8 million followers. I loved meeting her and her photos for Bebe are amazing. It was also fun standing and talking with her while her video was playing on the big screen. Go follow her on Instagram at @golden_barbie.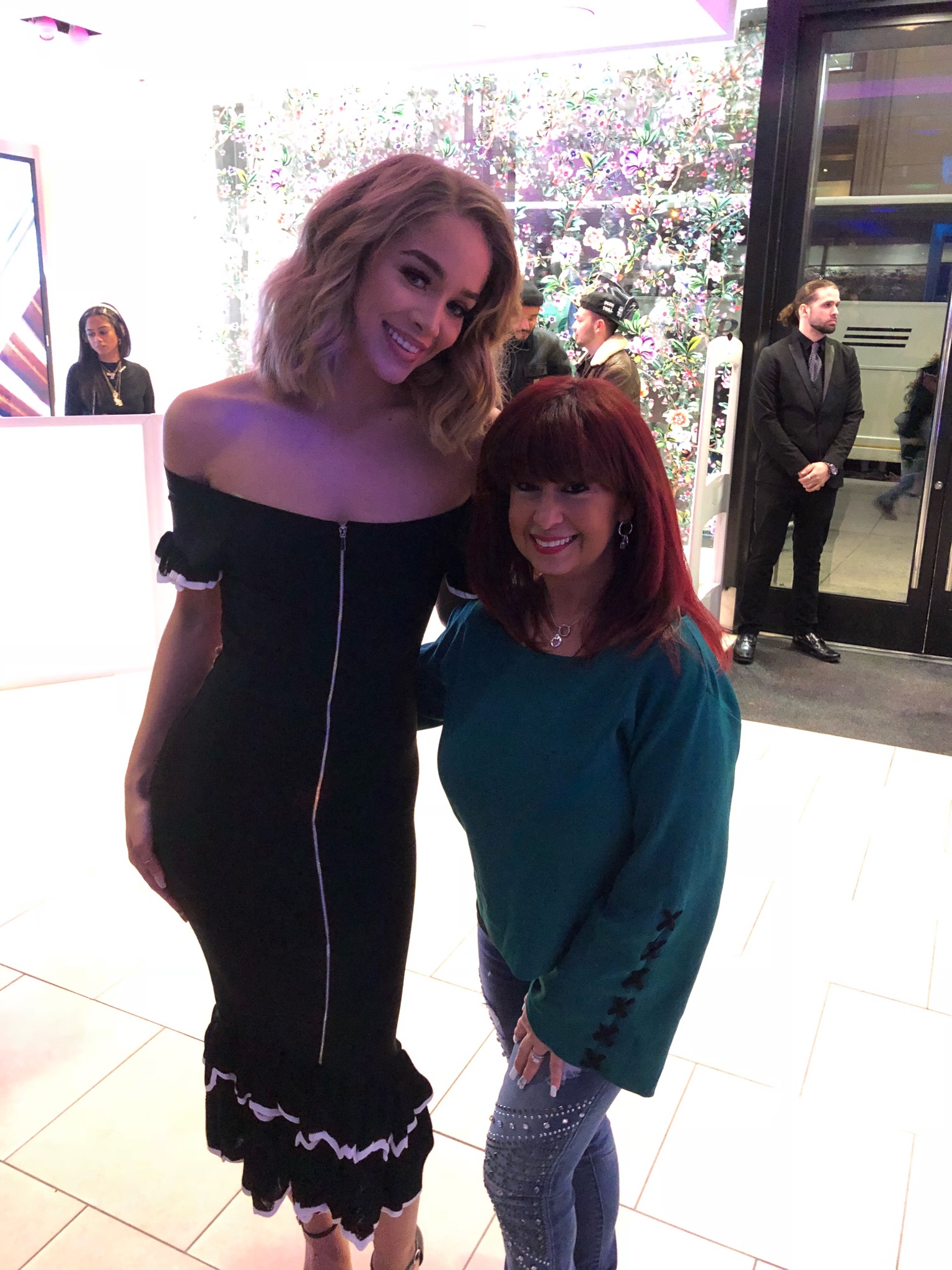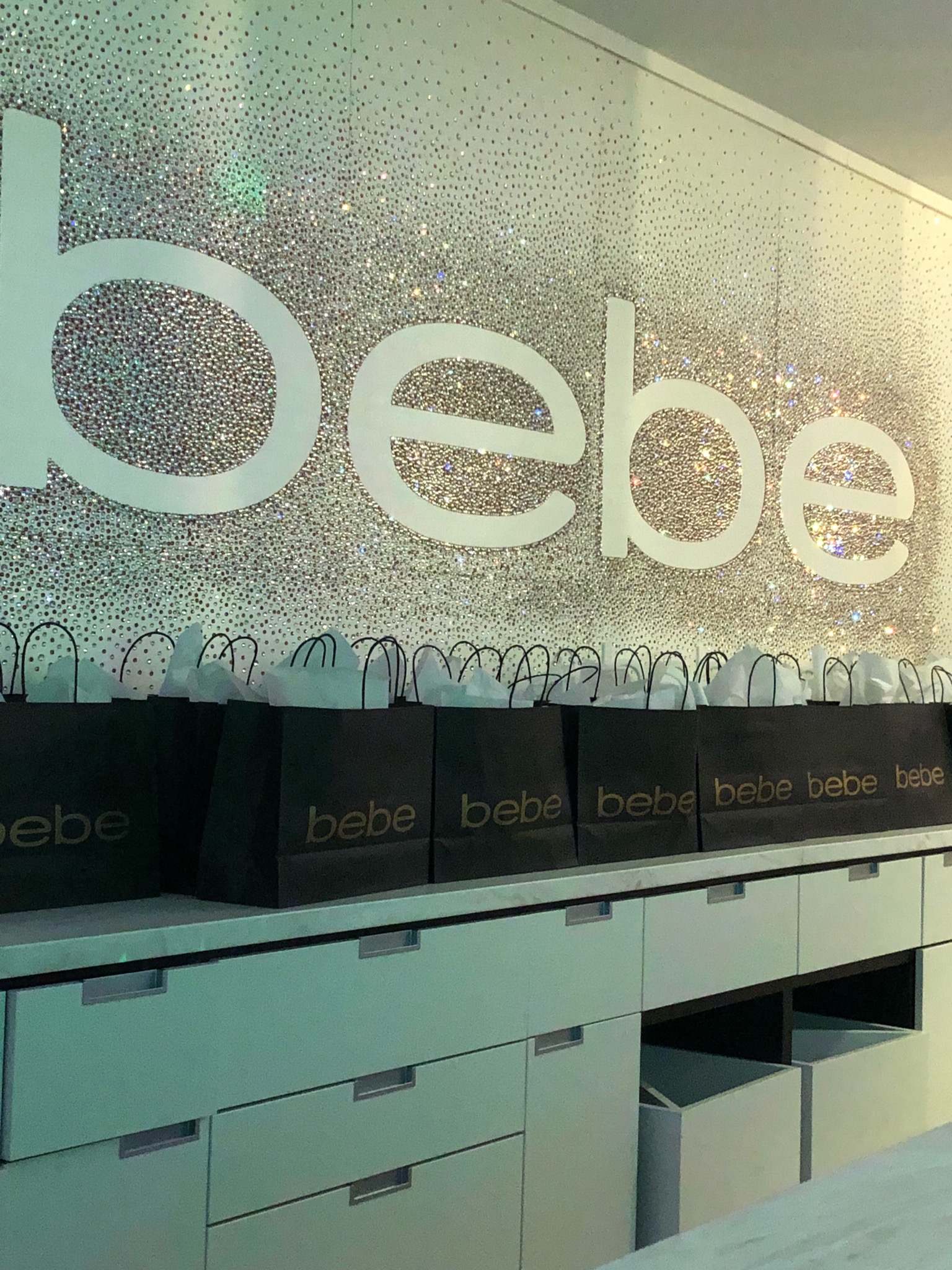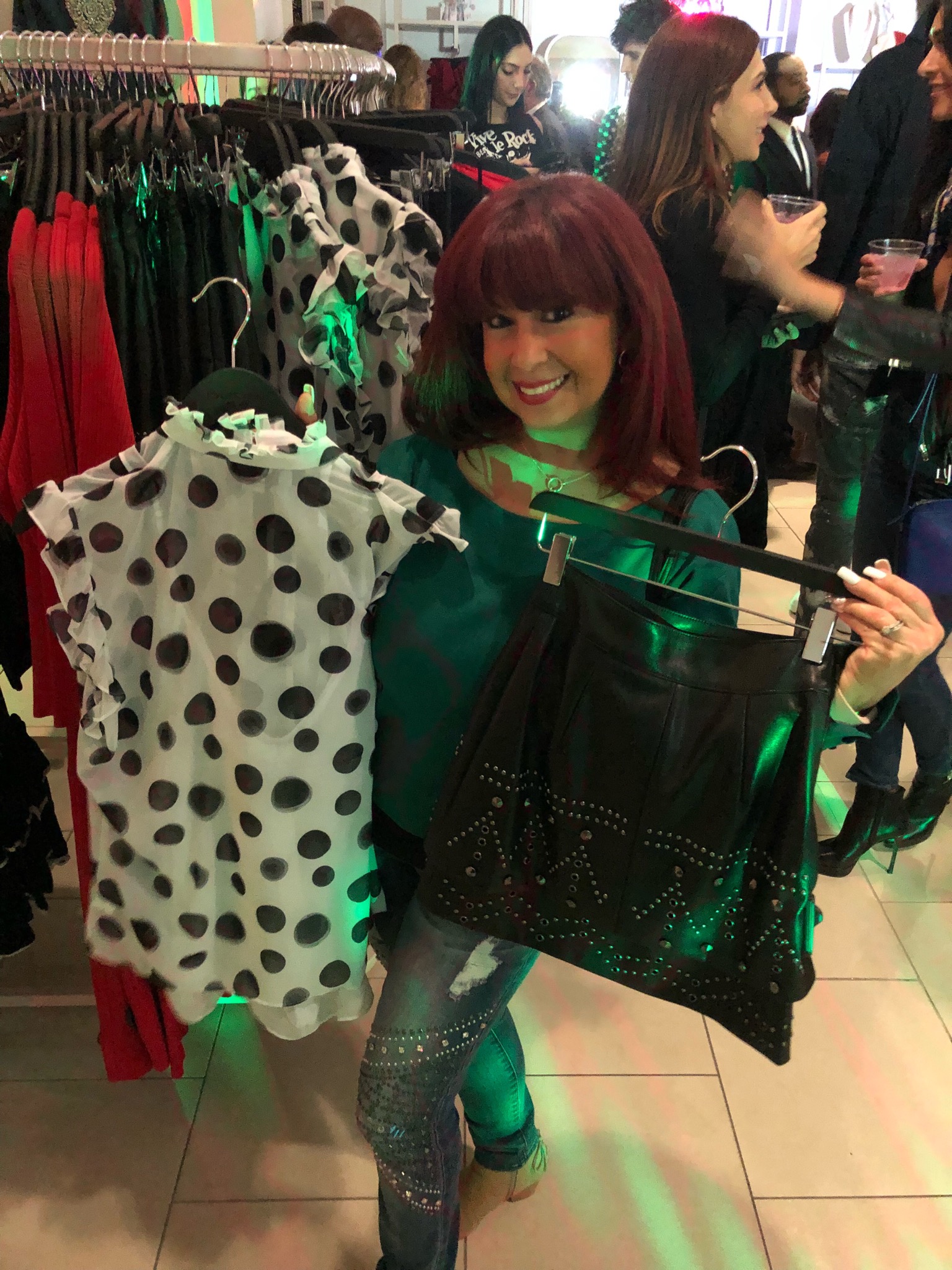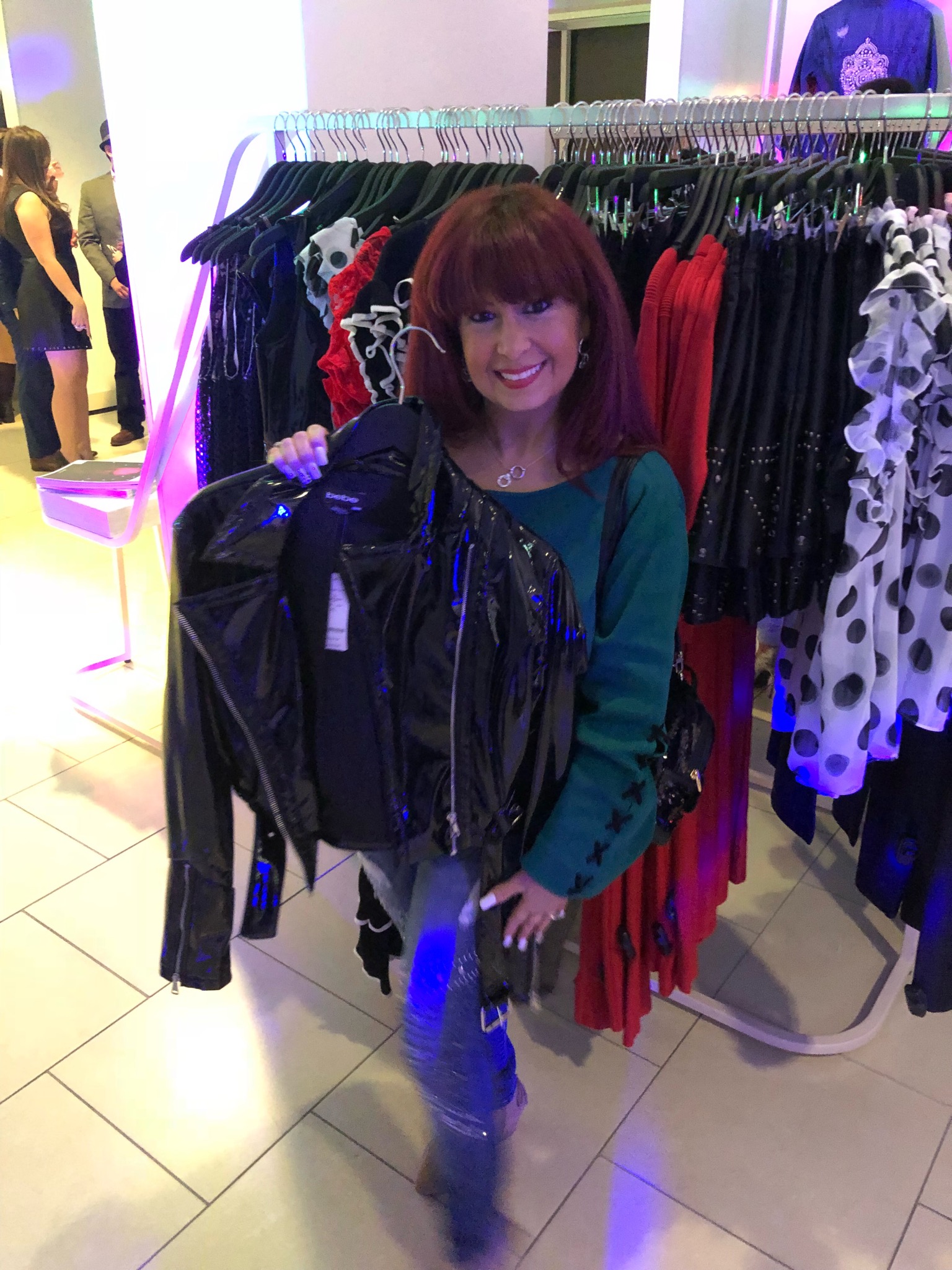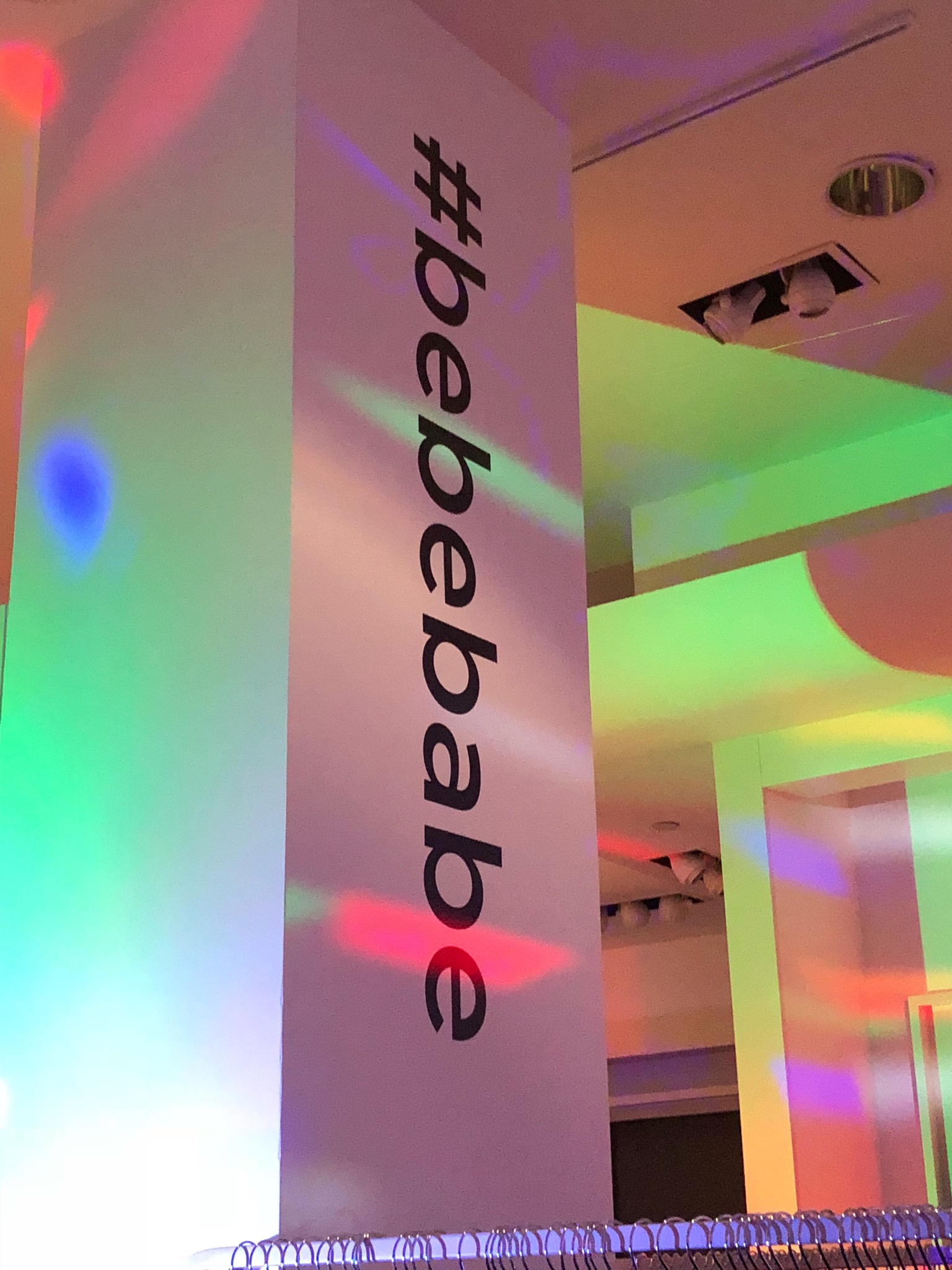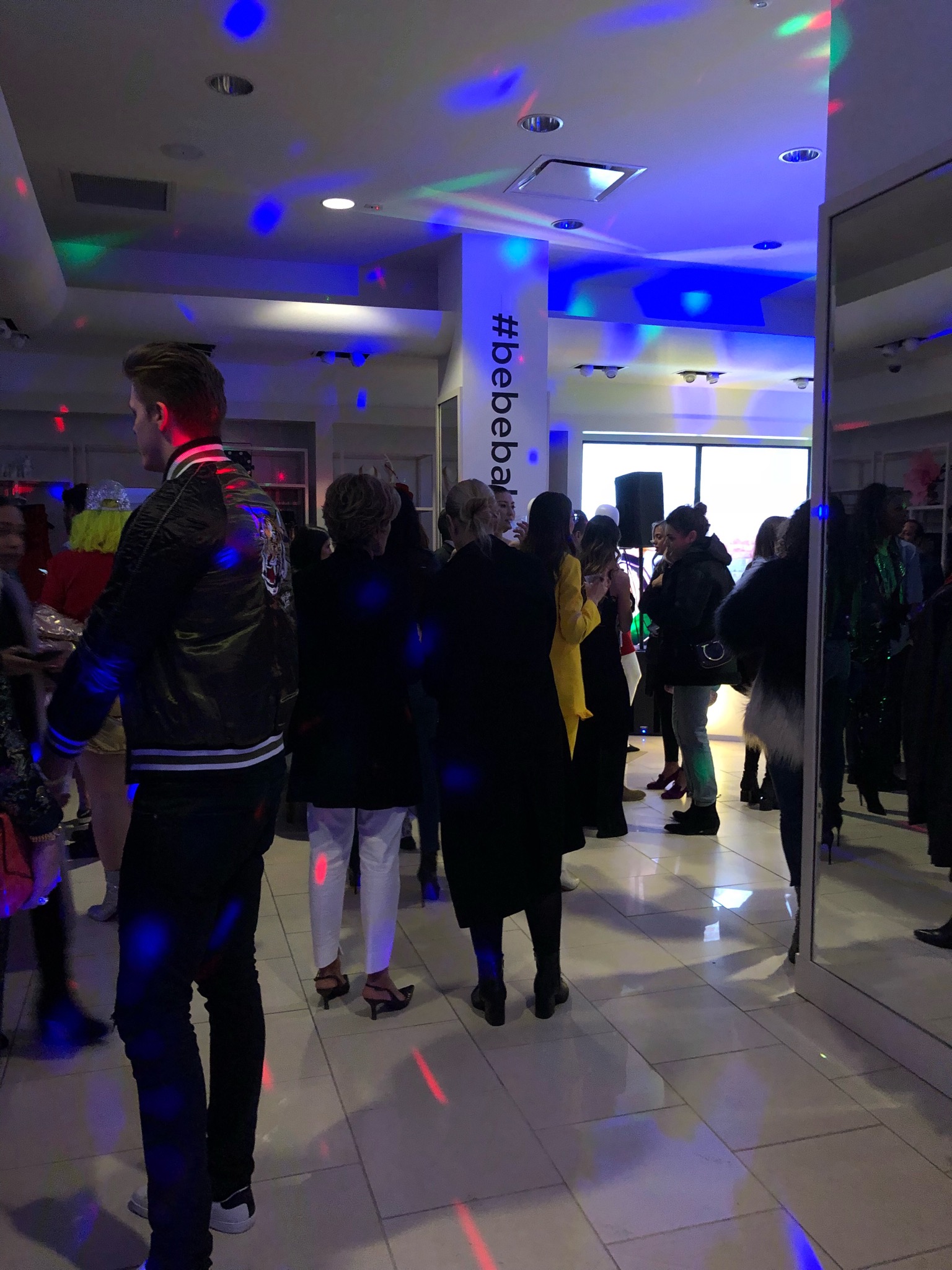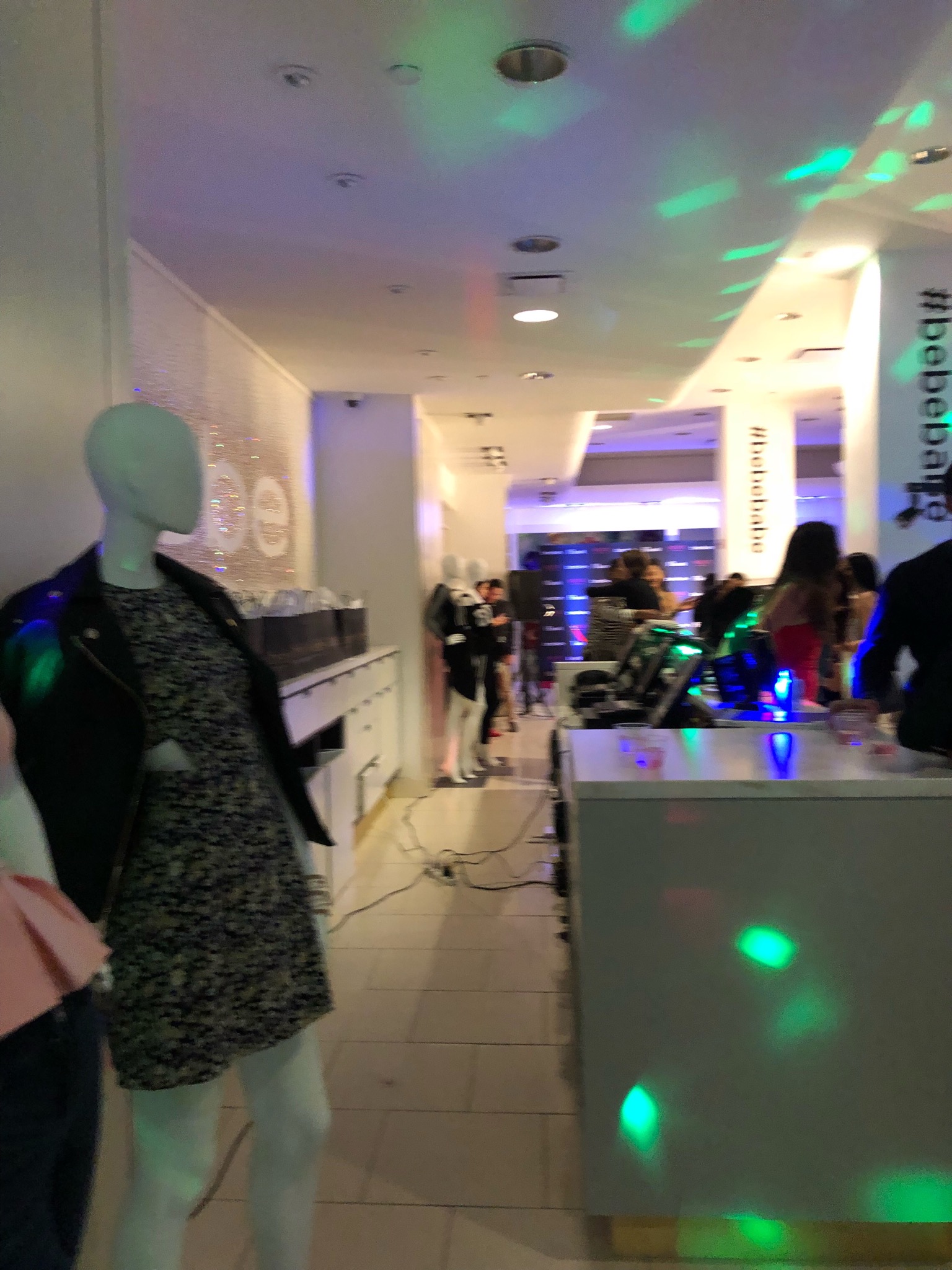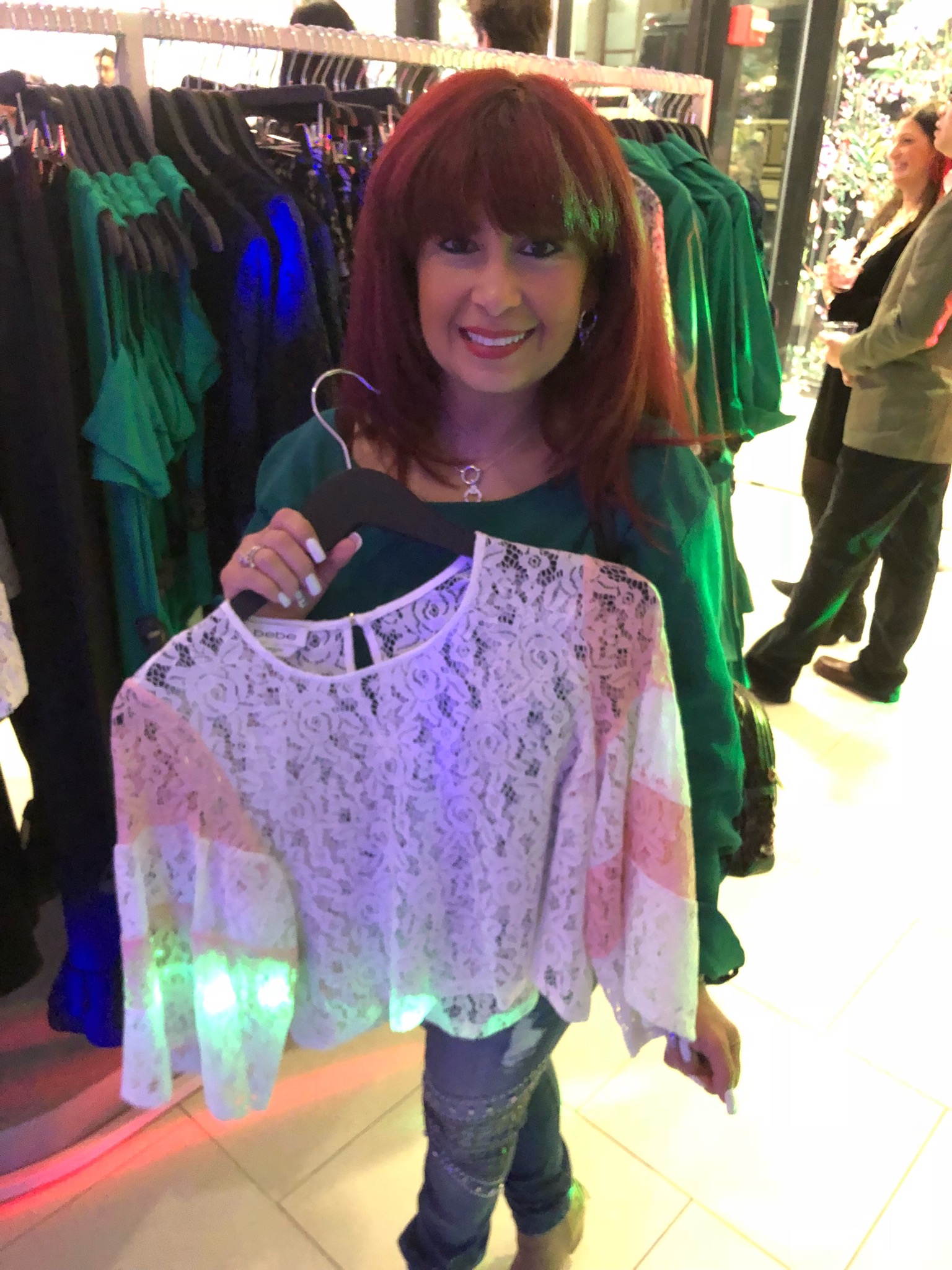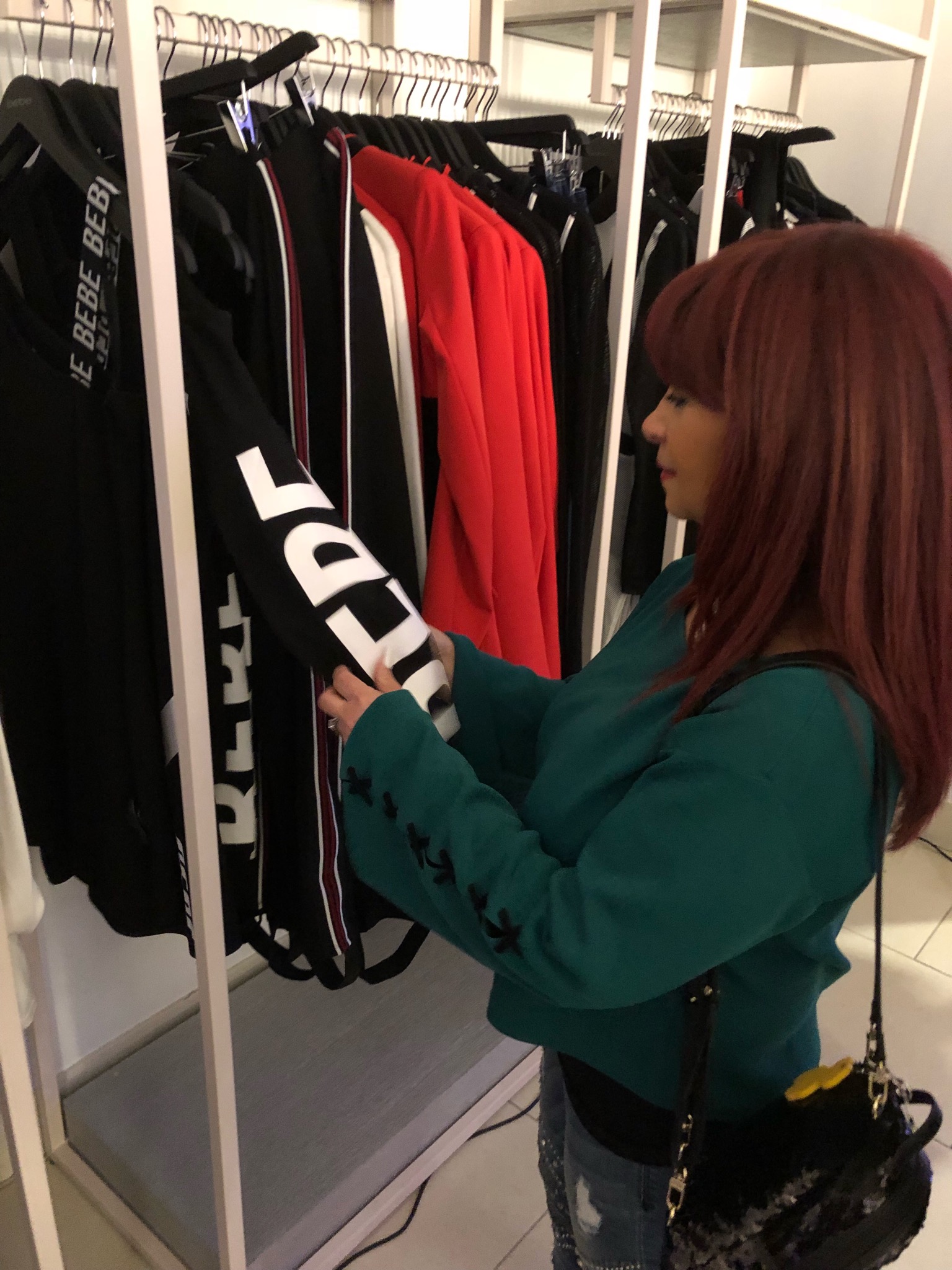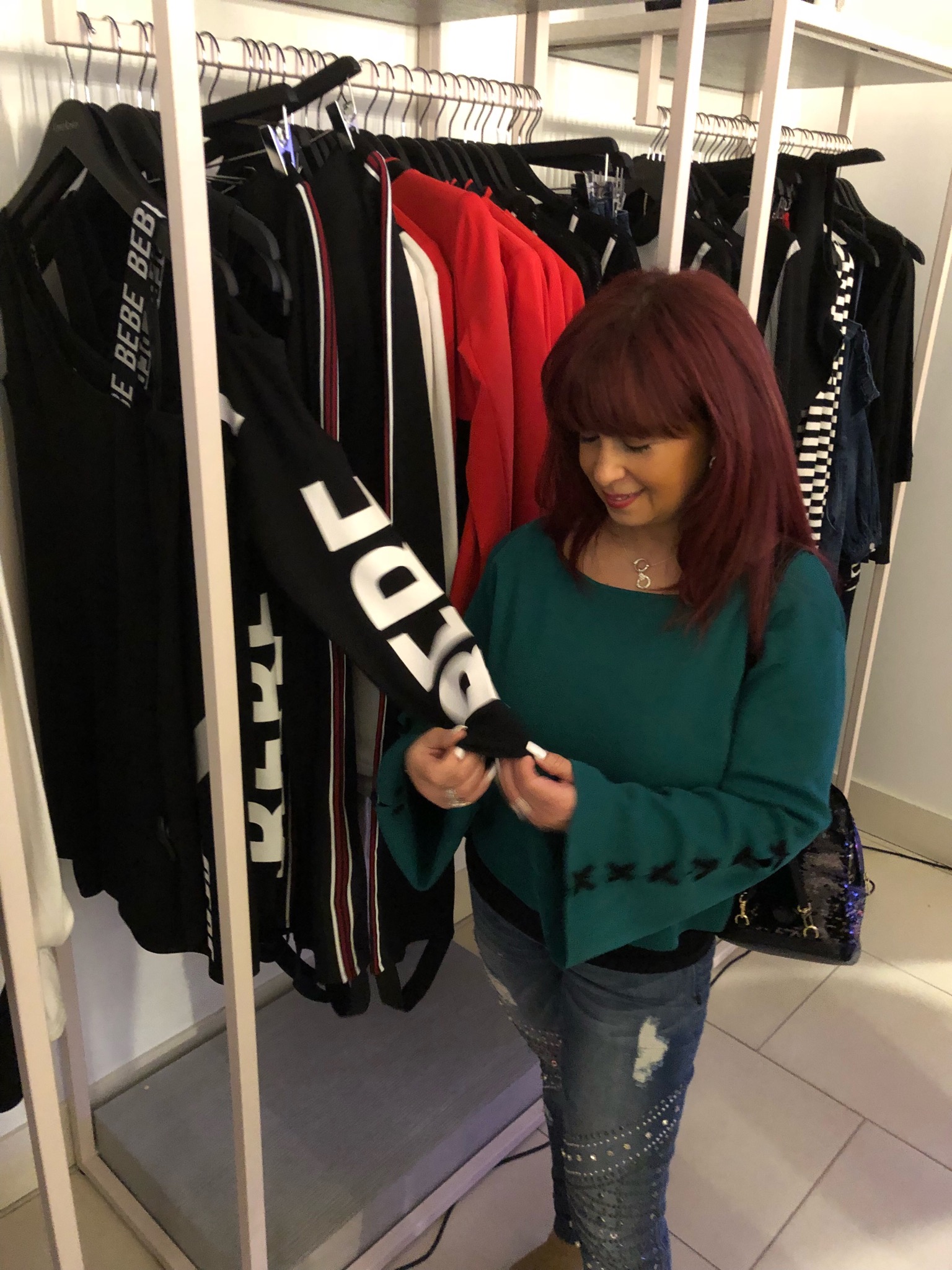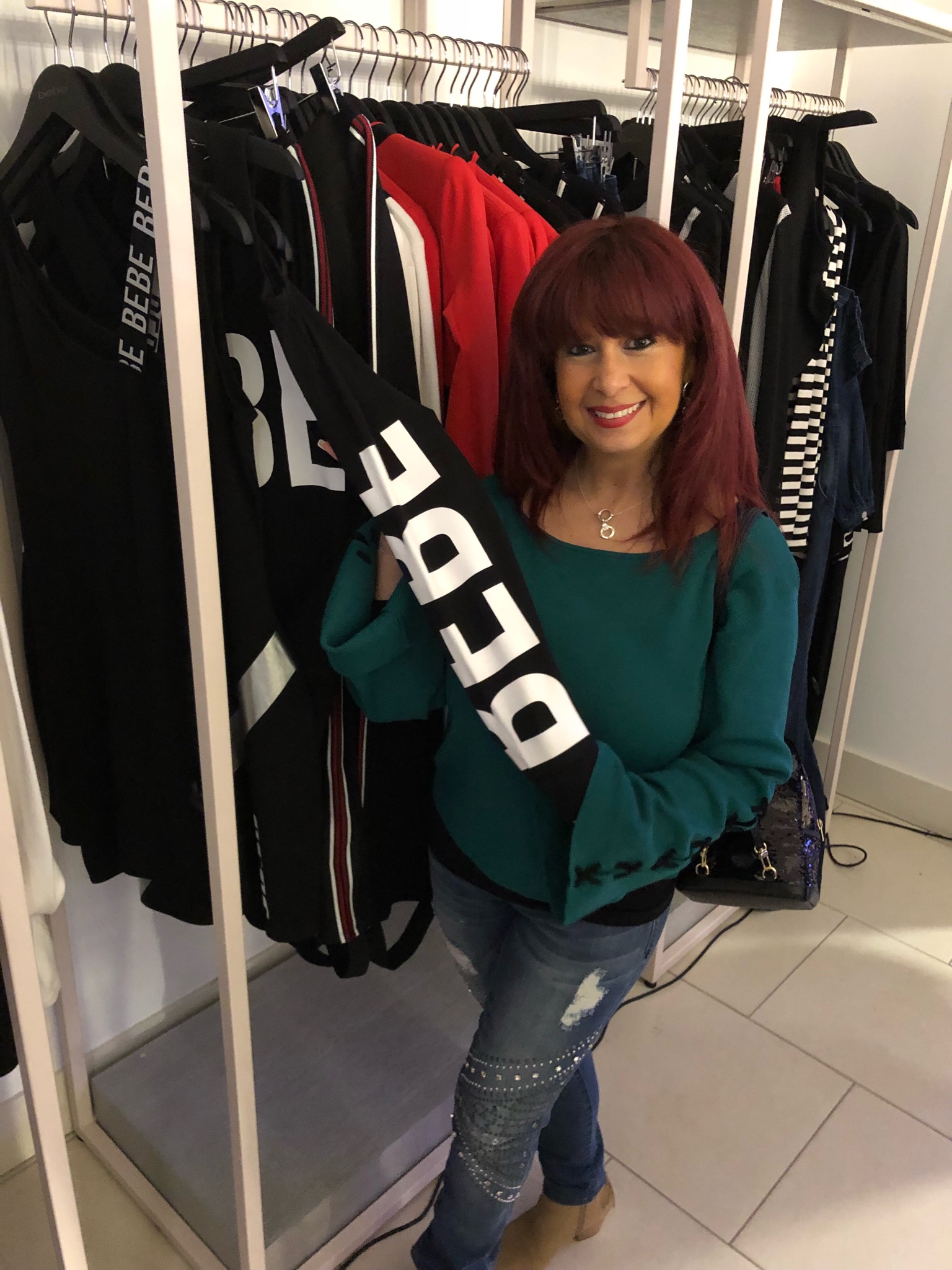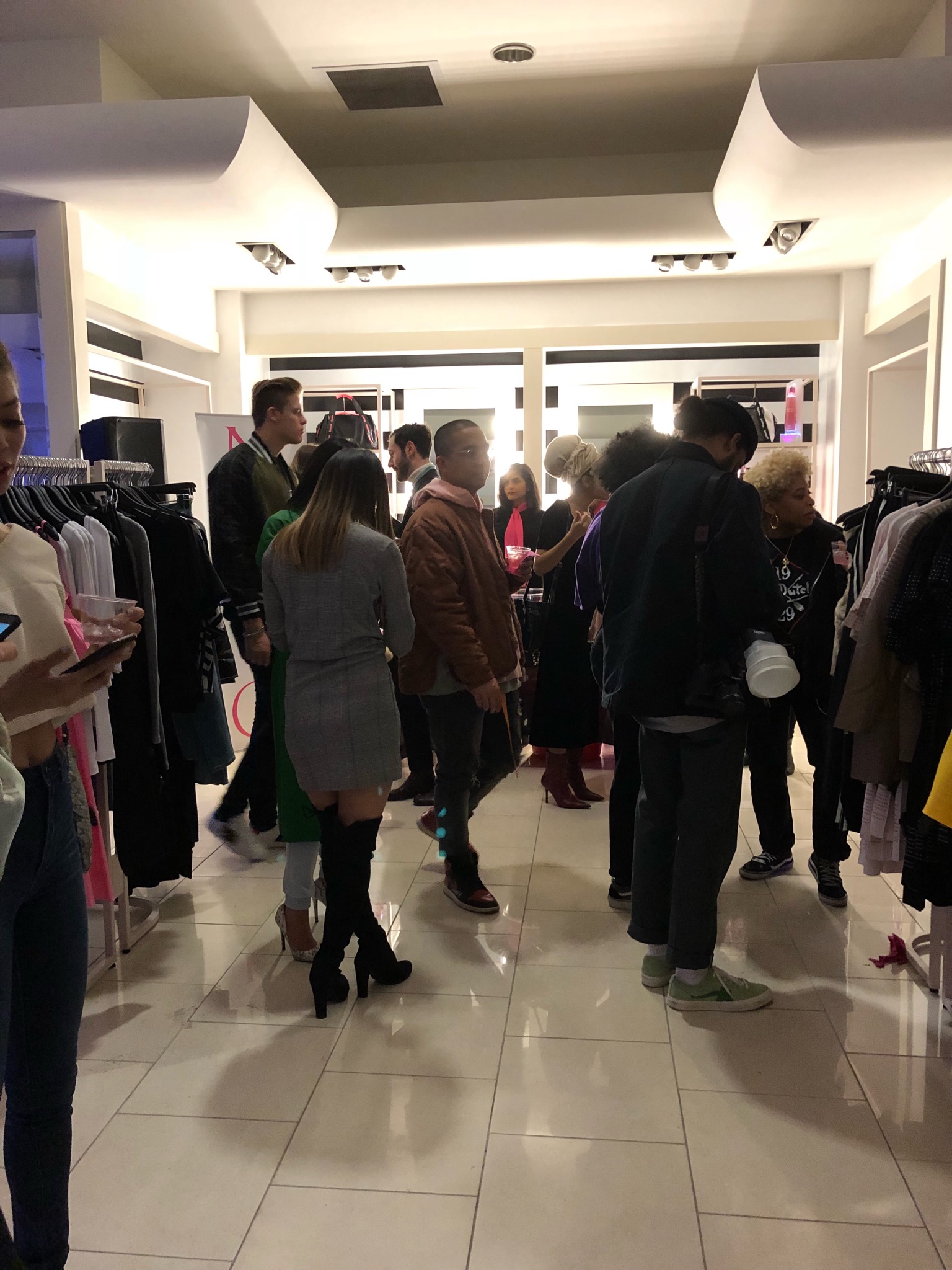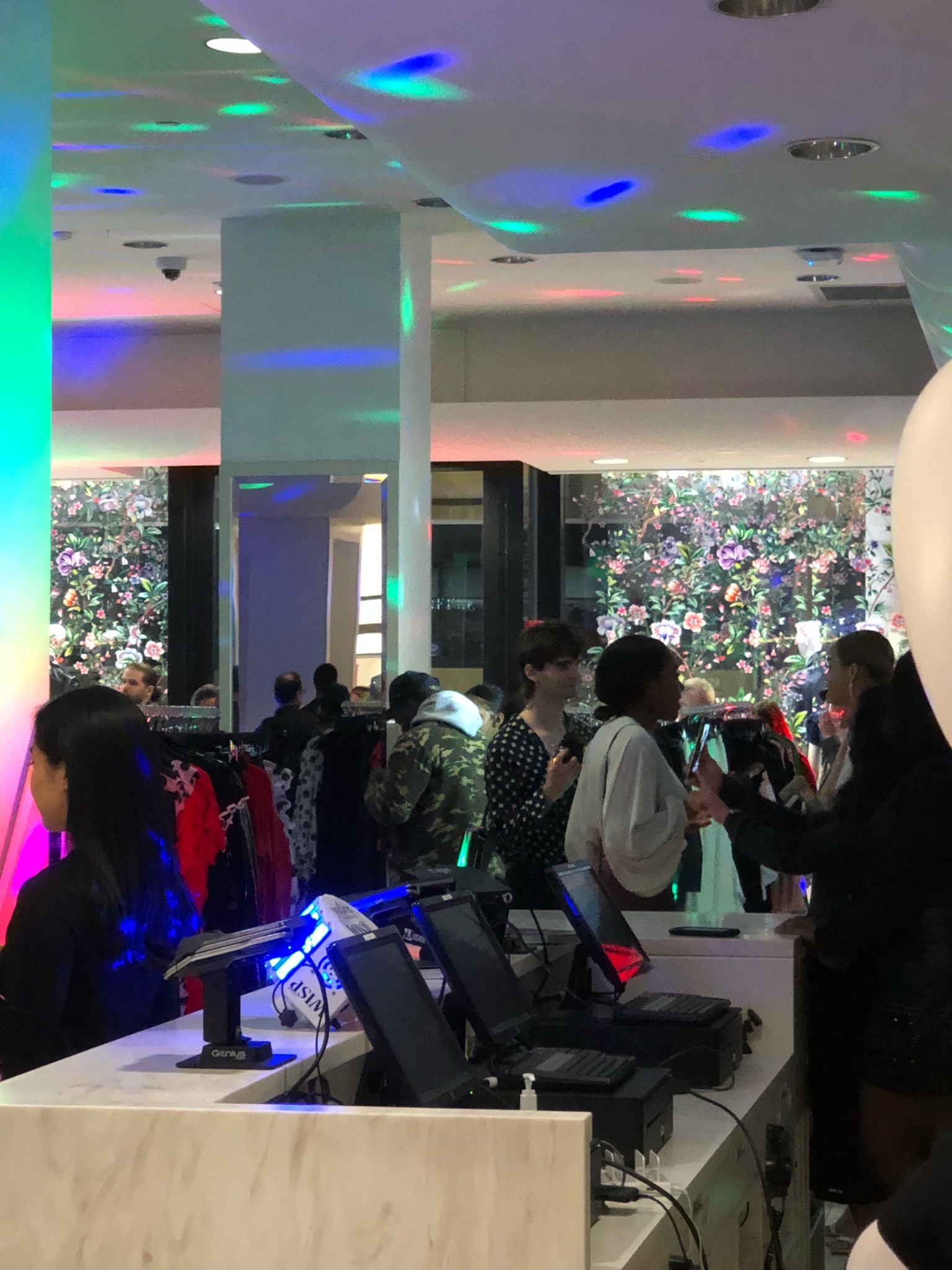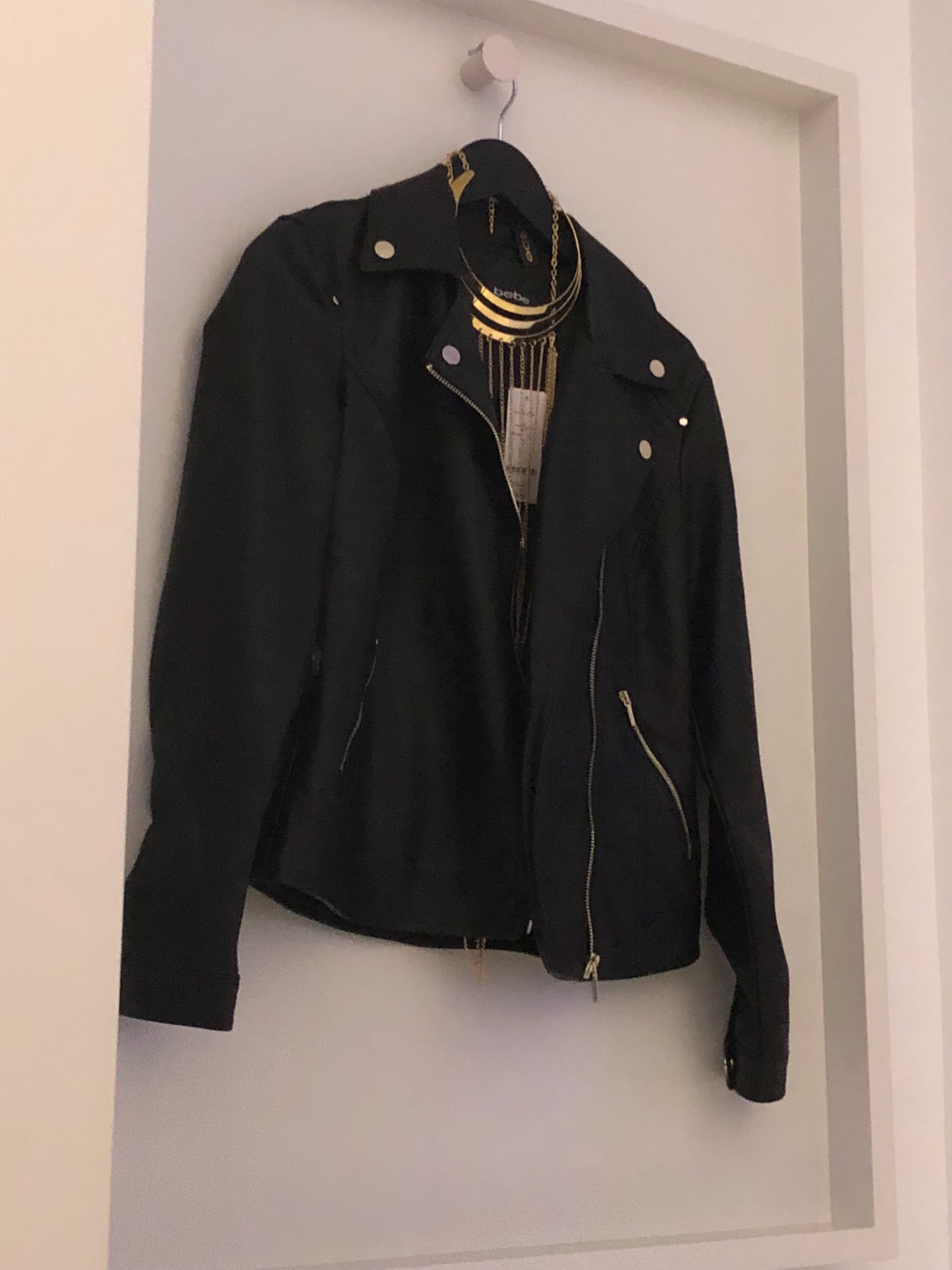 I want this jacket so bad!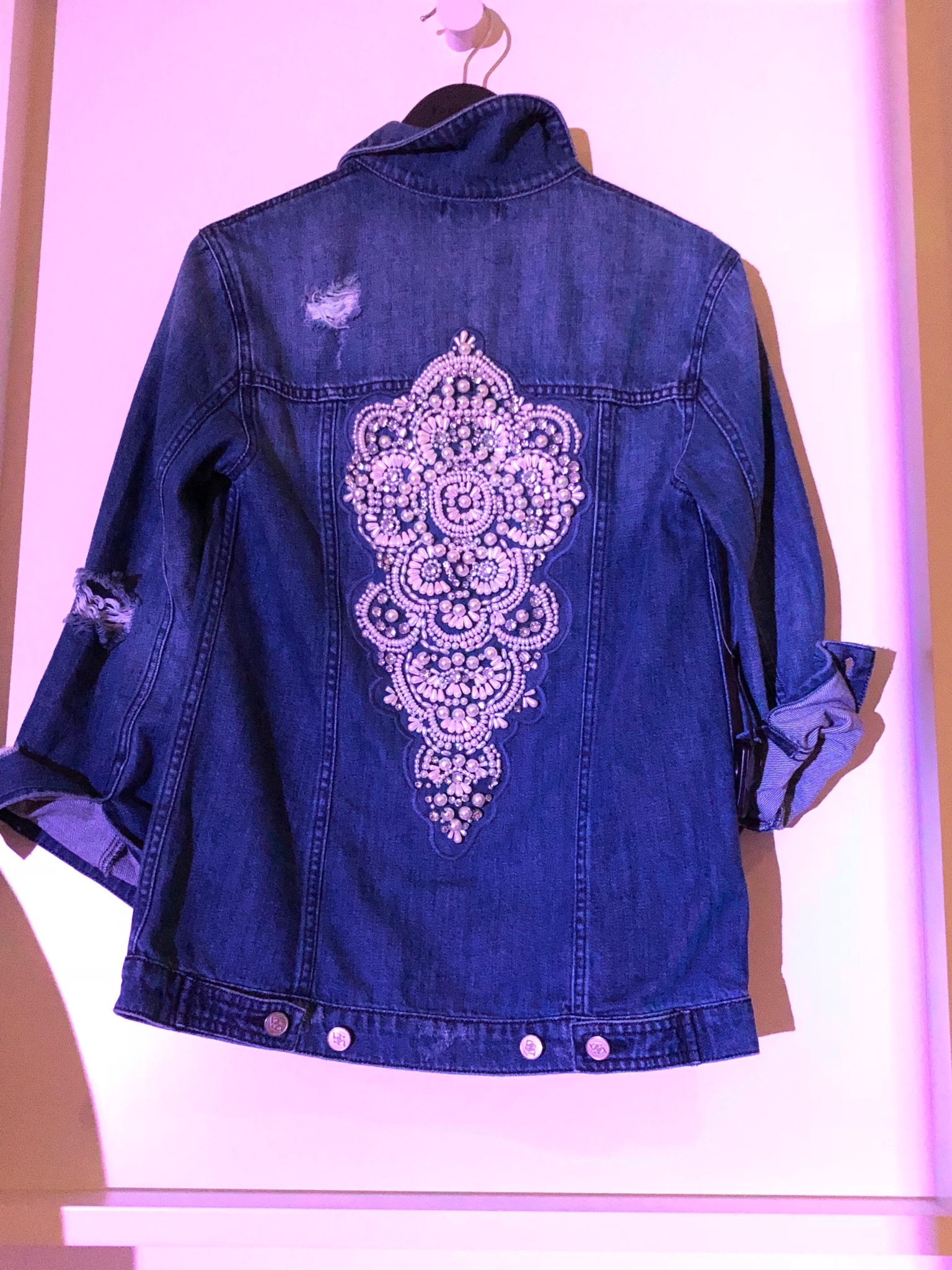 Me and Christine at the party!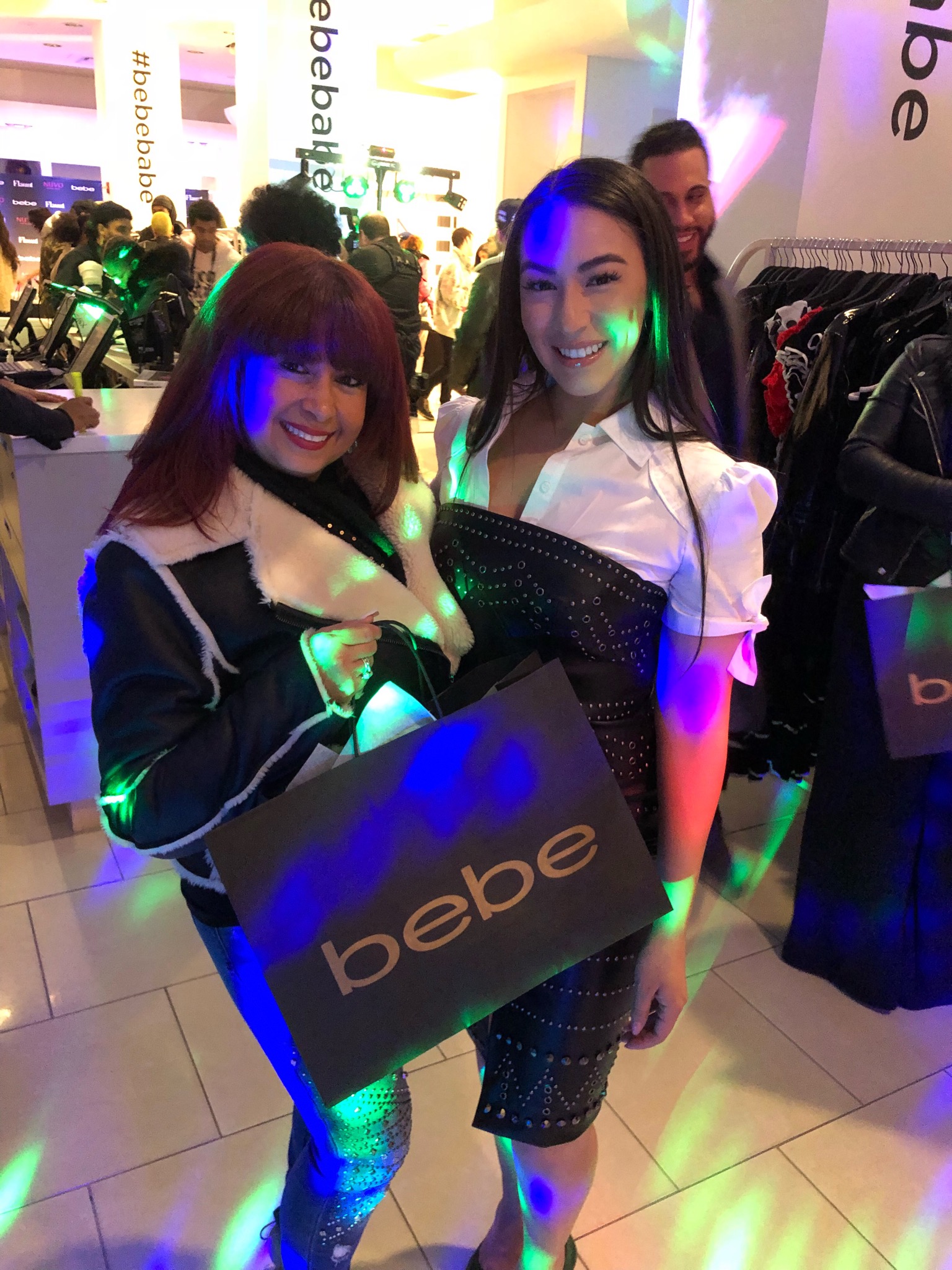 I'm a #bebebabe!