We first witnessed Burning Guitars on the runway at Atlantic City Fashion Week a few years back, and immediately knew they are something special. The brand that lets you 'Live Life Like A Rockstar' draws inspiration from music, art and pop culture to create a unique image. I bought one of their amazing jackets for my husband and whenever he wears it, there are constant comments and photos taken by people who are impressed by it.
The Burning Guitars team is lead by their CEO and founder Smiley Jonez, designer Saiyd Muhammed, and executive Kenneth Jackson. They are supported by a wonderful team of models who bring their vision to life on runways around the world.
We've been fortunate to see their collection evolve since then, but they truly took things to a new level at their February runway show for Philadelphia Fashion Week. From an innovative use of sports jerseys, to some of their most beautiful evening gowns, their collection has become stunningly diverse, ranging from dope street wear to high-end couture.
I asked Smiley about the philosophy underlying the Burning Guitars brand.
"My philosophy is simple. Burning Guitars is for everybody. So each show I try to take the onlooker thru a journey of fashion and subliminal messages. Whether it's dealing with political issues or just displaying a trendsetting collection, my overall goal is for our runway to never look like any other runway. I believe in breaking the rules respectfully."
Music is a constant presence in all of their work. Smiley is a talented performer and MC, who sometimes performs on the runway as the models do their thing. They talk in terms of touring, travelling the world like a rock band playing the hits at packed arenas.
"Music is energy in the form of sound and sound sends waves," Jonez continued. "Those waves can be energy of positivity or energy of negativity. Either way you look at it, sound waves create a feeling. I like to make sure that my collection matches the music so that the onlooker is having a fashion/listening experience as well as viewing experience."
The hard work is paying off with increasing visibility for their label, a growing list of celebrity fans, including Yazz The Greatest, Tyson Beckford and CeeLo Green, and their first show in Paris coming up later this year. I asked Smiley what such high-profile support has meant to him.
"Celebrity attention means nothing to me if true friendship isn't attached to it. I am inspired by love and friendships. I truly genuinely want for others what I want for myself. I display that in every gesture. When I meet a celebrity I treat them how they yearn to be treated, which is like ordinary people. The moment I connect with them on that level we automatically become friends.
"In reference to what it means to me for the brand I would have to say it means everything. It wasn't until celebrities like B.O.B., Yazz and now CeeLo Green started wearing the B.G. brand that everything really began to take off. To go from everybody laughing at me and calling me Mr. Brown to now everybody wanting to wear the clothes is kind of different and scary, but I embrace it and I am thrilled that everybody is starting to represent the brand. It makes me feel like "I'M NOT CRAZY AFTER ALL!"
"My overall goal for B.G. is to change the world through fashion one needle and thread at a time and give everybody in the world the feeling of what it means to 'Live Life As A Rockstar'."
Catch the tour when it hits a runway in your town, join their 43.5k followers on Instagram @burningguitars and let's all watch them change the world!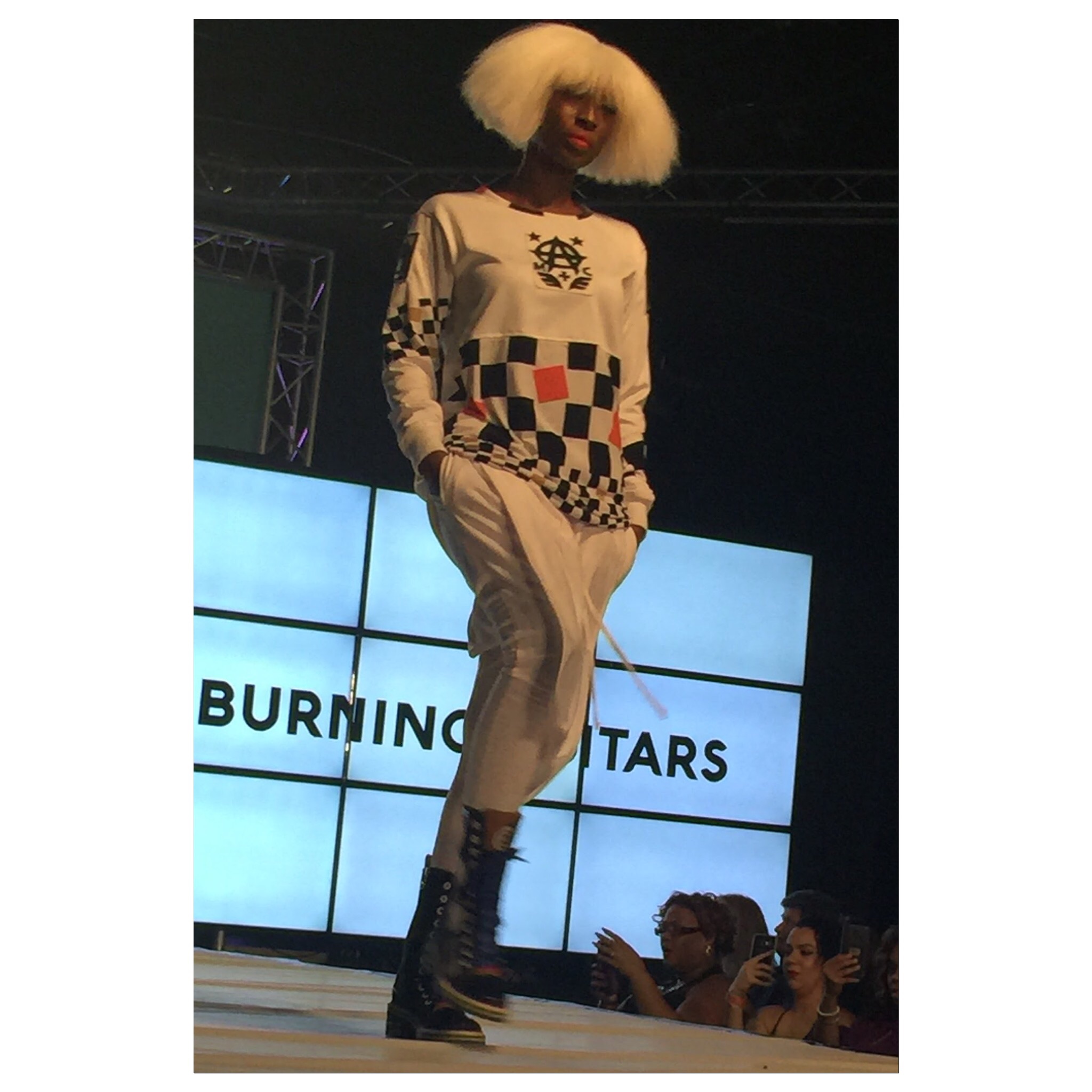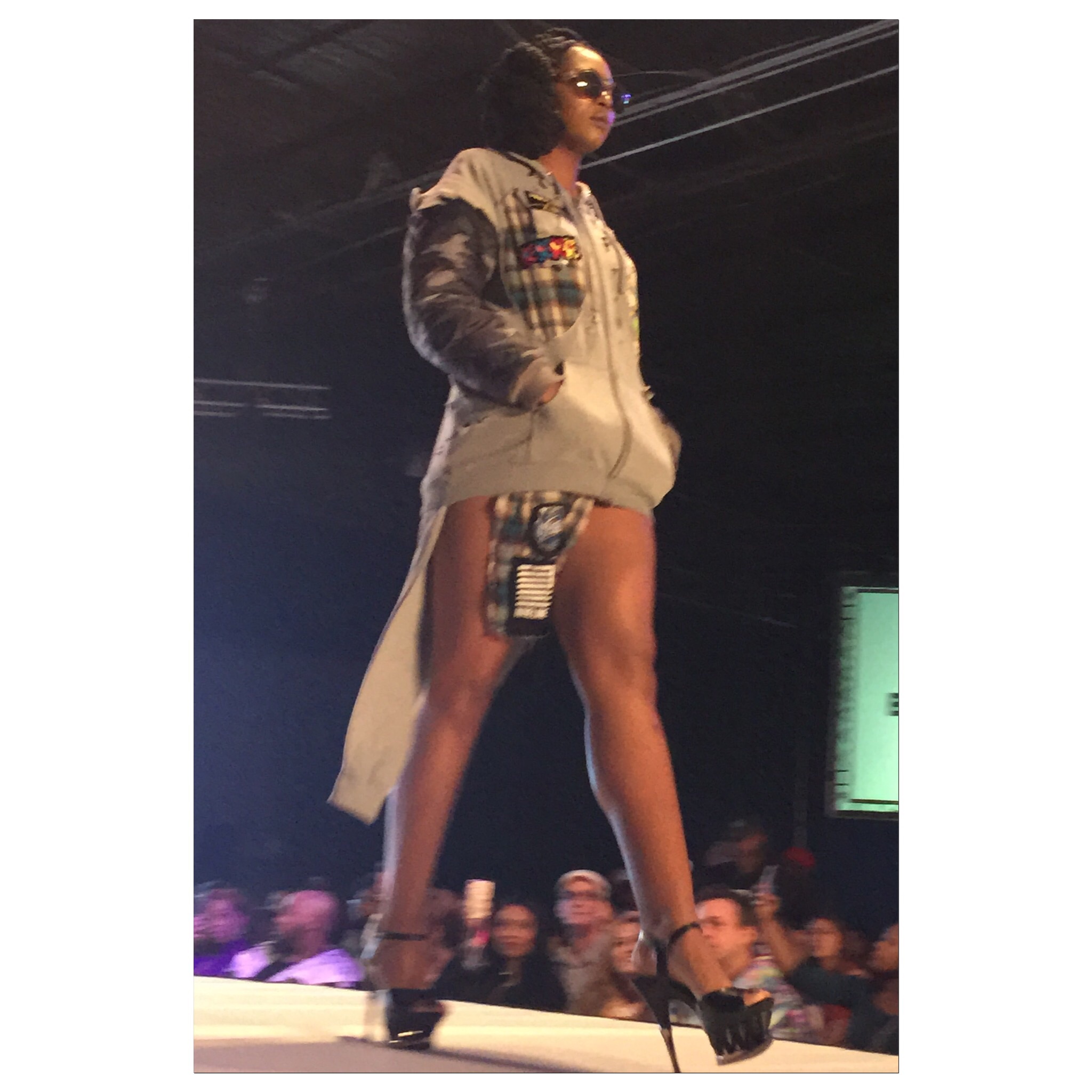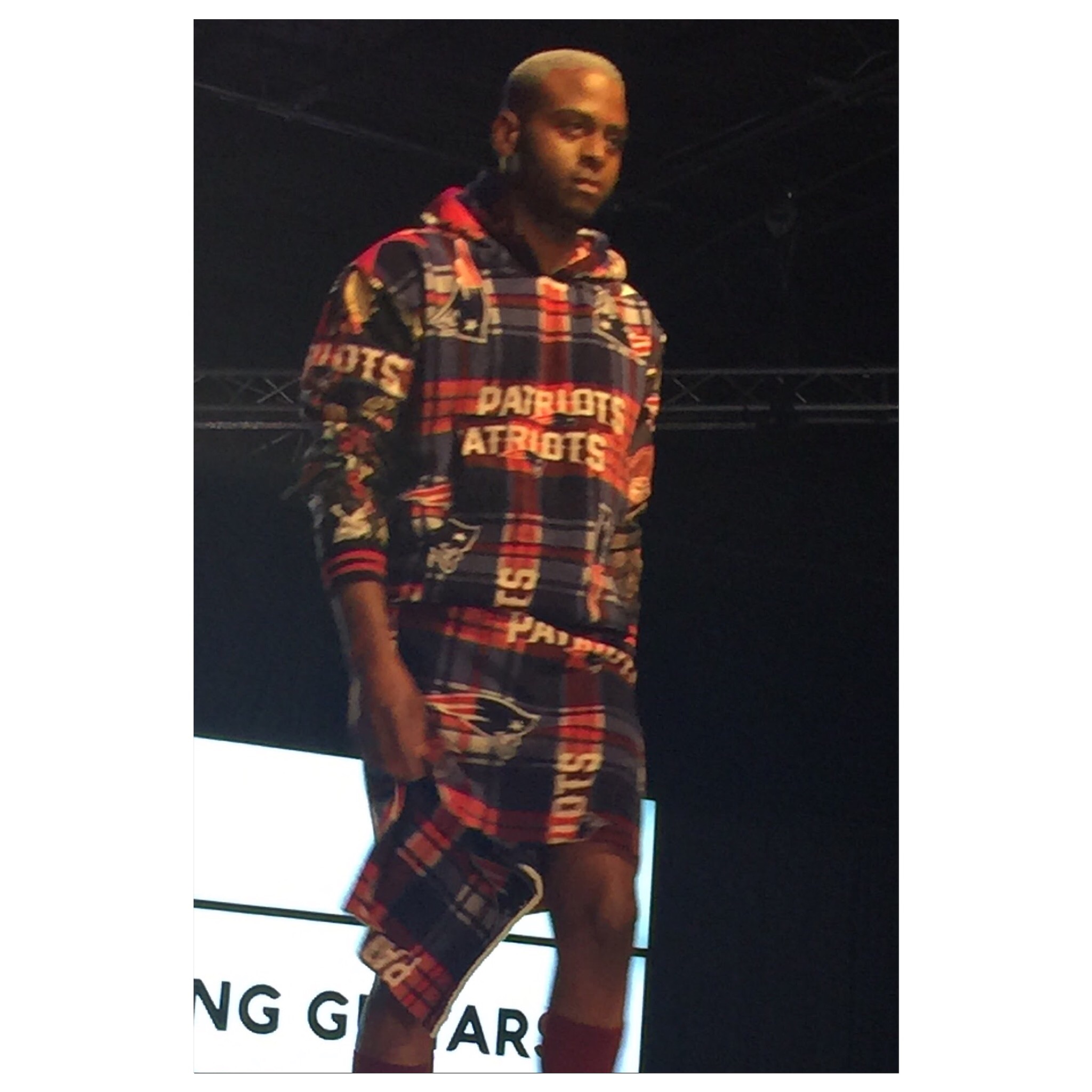 DJ Siaani Love rocked this special custom Sixers jersey.
Model Elona Hope Mitchell-Strong Nlm is an amazing presence and practically floats down the runway.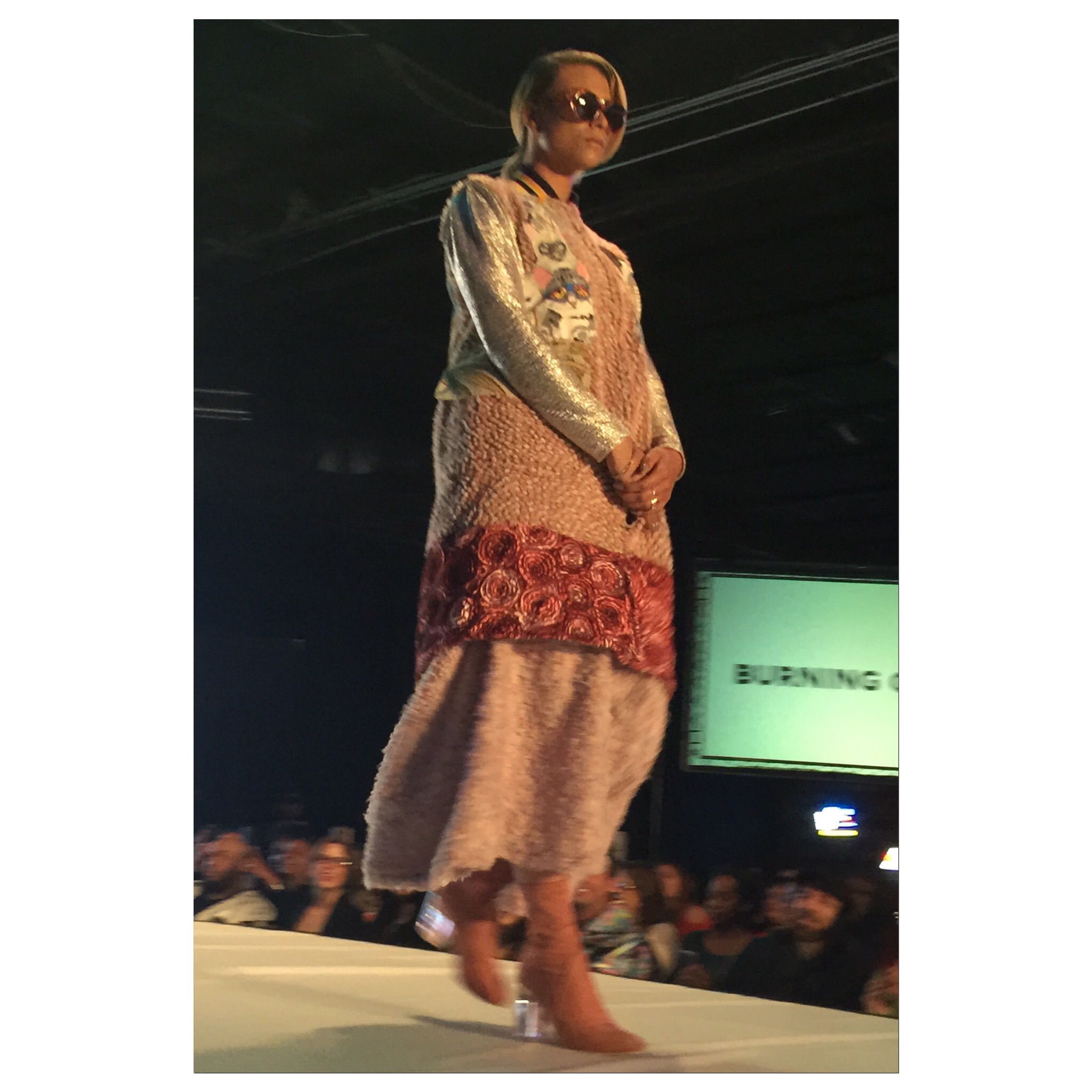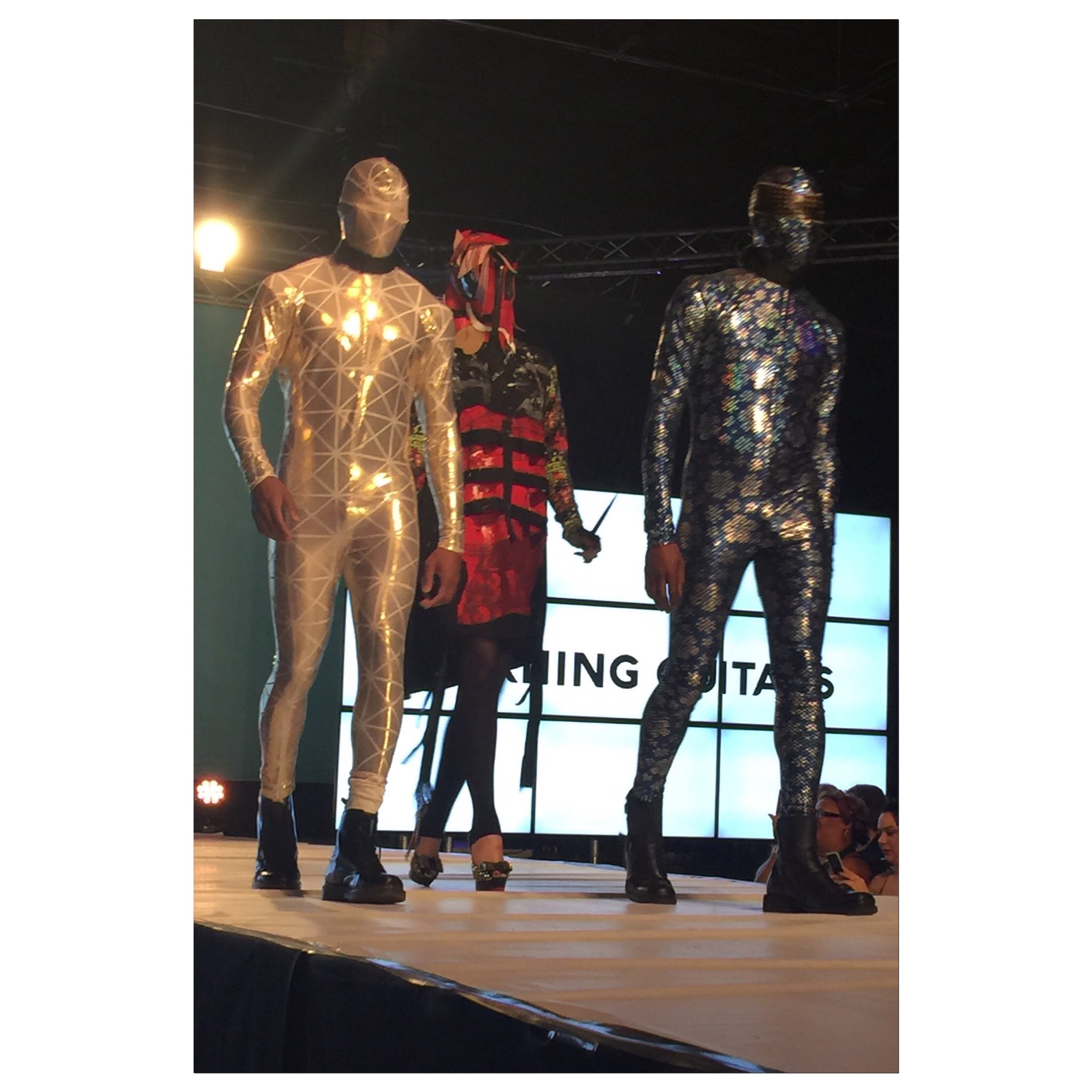 Model John Alex Gaines III.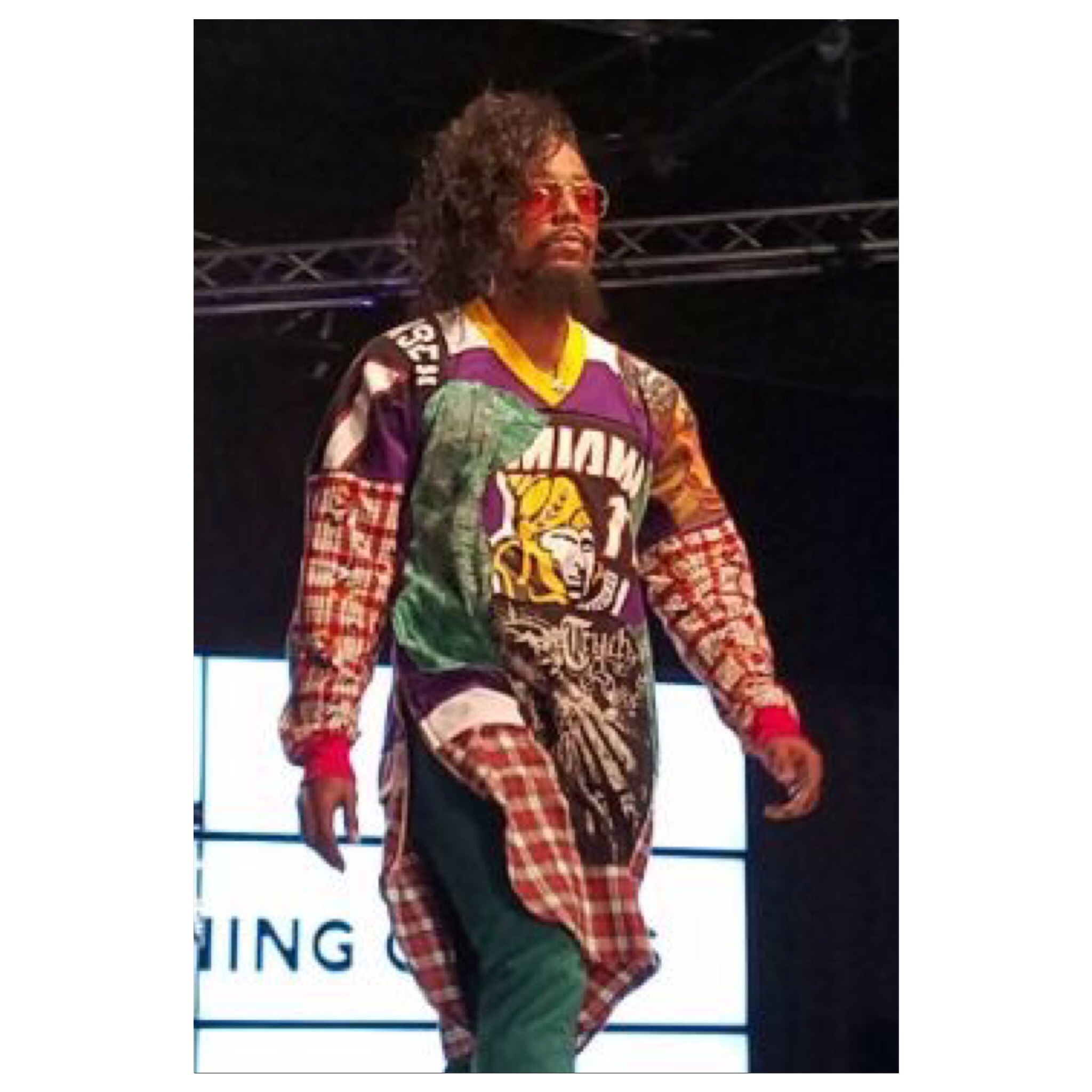 Model Tiffani D. McLoyd absolutely slays every time she walks.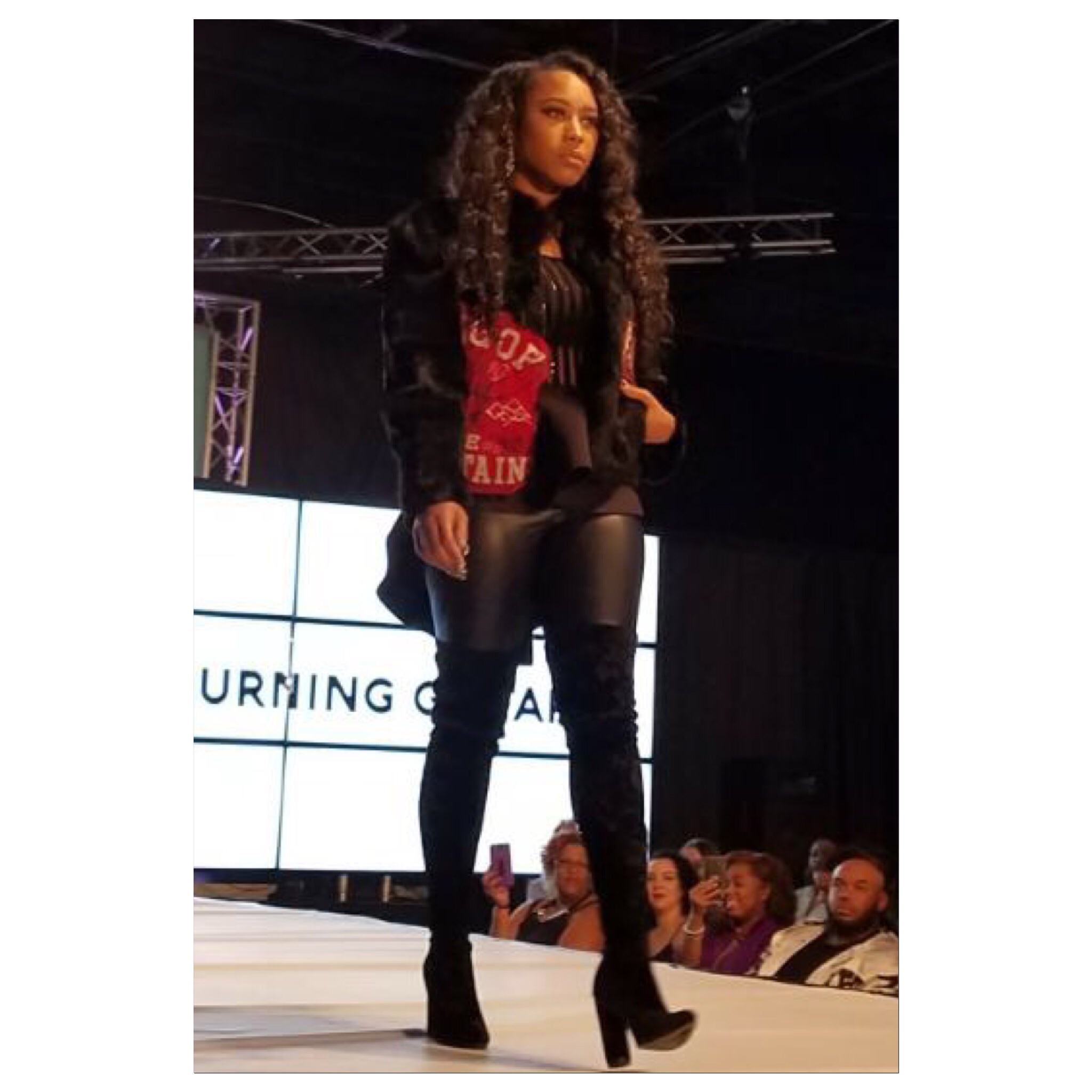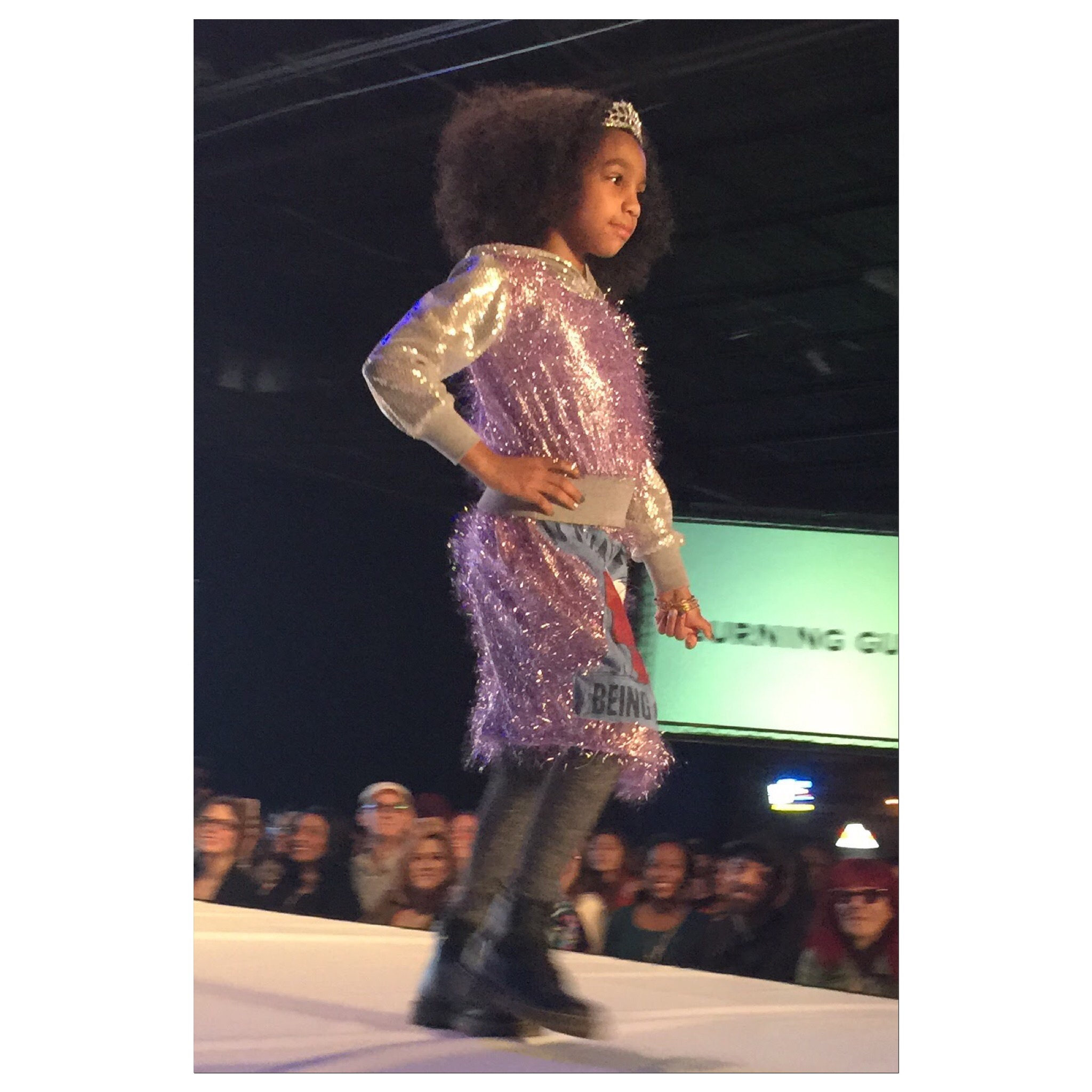 The man himself takes the finale walk.