I loved attending my first Philly Fashion Week in February. It was an amazing event that the producers did an incredible job at putting together. The show started off on a high-note by exciting the crowd, which included the legendary creator of New York Fashion Week, Fern Mallis, by opening up with the innovative and unique creations of designer Conrad Booker.
As you'll see from the gallery below, Booker offers a fresh and challenging view of fashion, from what it should look like, how it should fit, and even what it's made of. It was my first time seeing his designs, and I've since learned that he works in several different fields, including architecture and interior design. He also works as a muralist, and even his window displays have won awards.
His pieces are so big and bold on the runway, so I asked him about how be selects the materials that he uses.
"I started using alternative materials and methods based on affordability," he told me. "Francesca Reveitti, the owner of Follicle Studios, approached me after seeing a show of mine about creating clothes for a hair competition she was entering. During our meeting, I pointed to a lamp I had made from skewers in regard to what might be an interesting material to use for a bodice. I soon started going to Loews to source materials for my projects. Now it is the first place I go when I start designing."
I also asked him about how he constructs his unique styles.
"Many of the methods I use for construction are methods I've developed in working with many of the different materials. Over time, you develop techniques that you are familiar with and you adapt them based on which one best fits the situation. I desire to use ordinary materials and elevate them so they are perceived as couture. The end product is very refined, yet monumental."
Philly Fashion Week featured so many incredible designers and a host of remarkable and memorable styles. It takes a truly special collection to make an impression on the audience, especially at the beginning of a three-hour show.
"Yes, my design style is very bold and fearless. I attribute it to two things, my training as an architect and living in a loft for many years. As an architect, I was trained at how to put a building together using different materials and how structure can affect the shape and style of a building. These principals I apply to my fashion designs.
"Many people ask me: was it difficult to go from being an architect to a designer. My response is 'no.' I truly believe that the "greatest piece of architecture is the human body". After graduating from Temple University, I lived for many years in a loft at 13th and Callowhill Streets that had extremely high ceilings. Creating art for my walls, I discovered that I needed to make the pieces very large. As a result, I became accustomed to working this way. Plus, the women I imagine wearing my clothes and bags are powerful women who are strong and desire attention."
Wearing any of Conrad Booker's pieces would be a definite attention-grabber. He presented a lot of looks during this show and I only wanted to see more and more. I asked Conrad if he enjoyed his PFW experience and what was coming up for him.
"The response to my first Philly Fashion Week collection has been incredible and positive. I look forward to next February 2018 as I showcase my second collection, which is in development as we speak."
I can't wait to see it! Follow Conrad Booker on Instagram @conrad_booker and we'll all be seeing a lot of his work in the months ahead.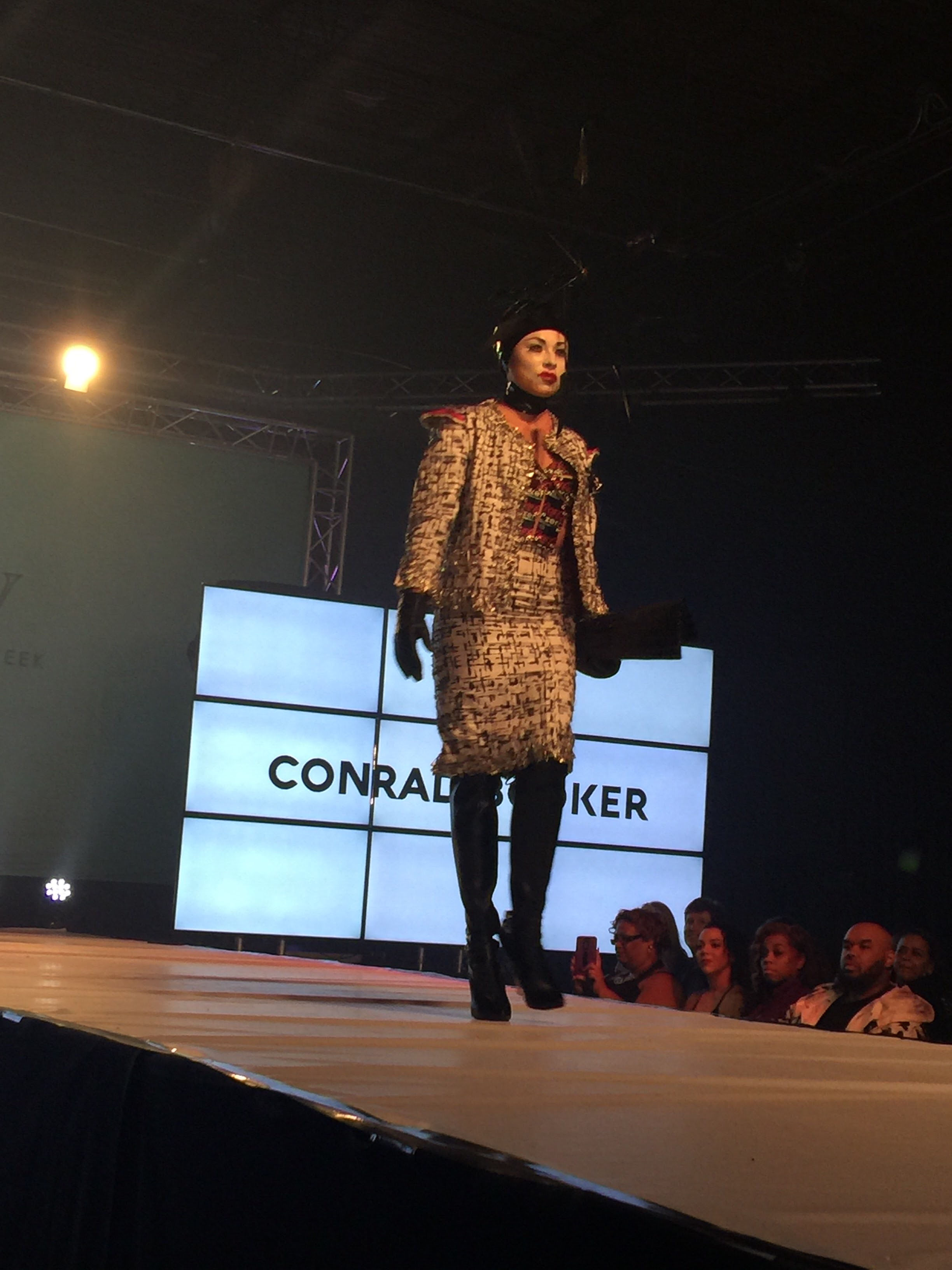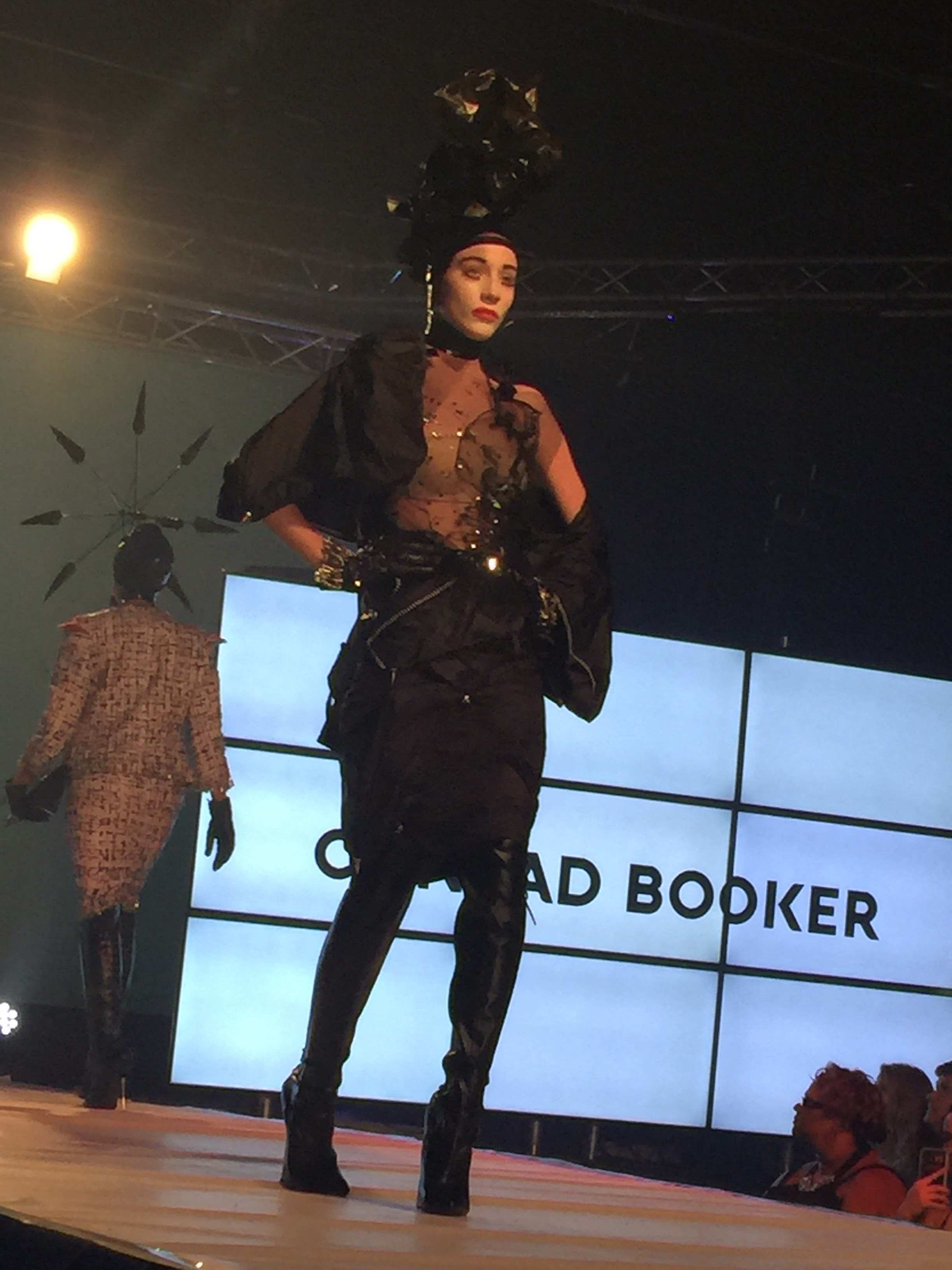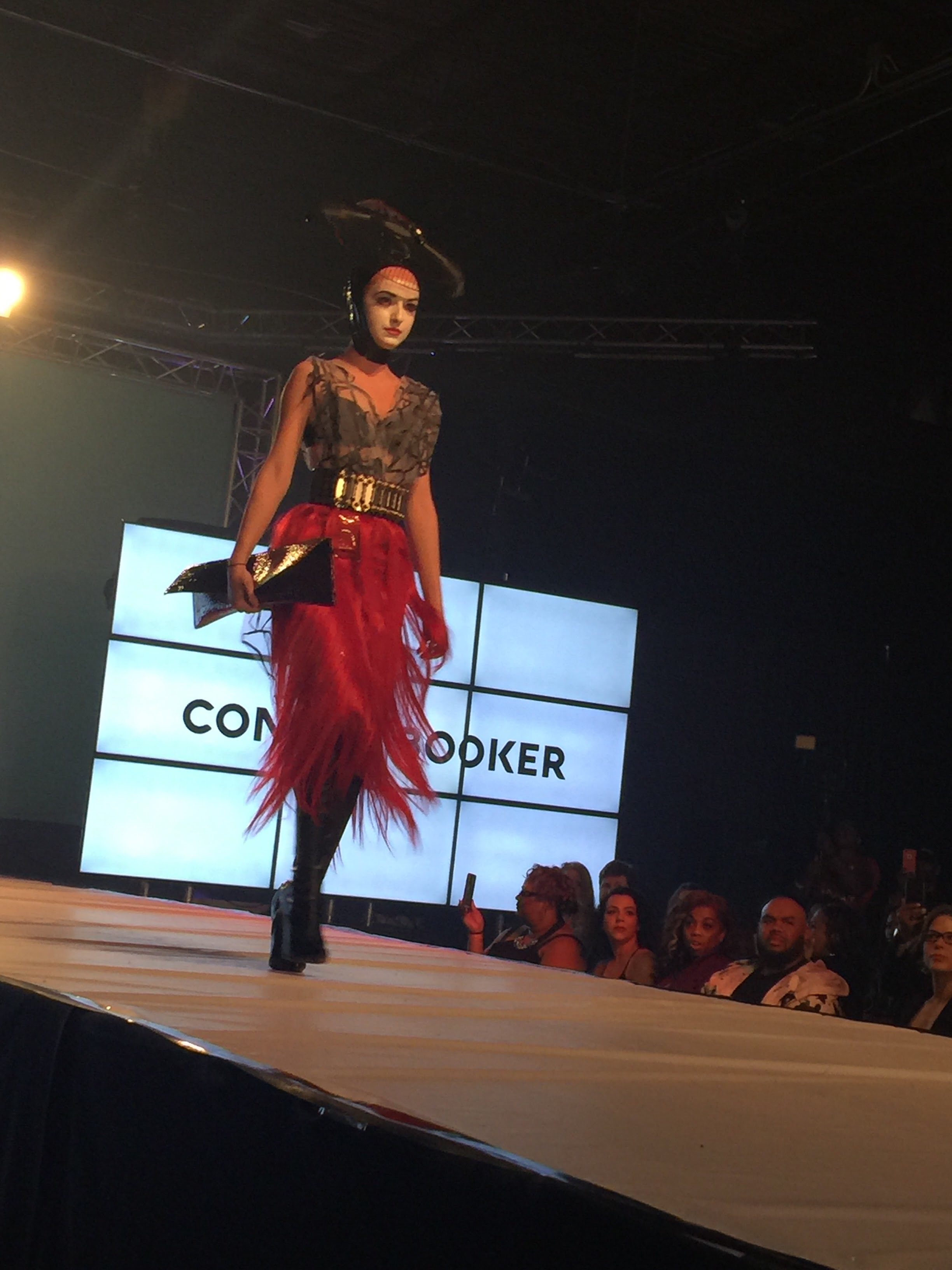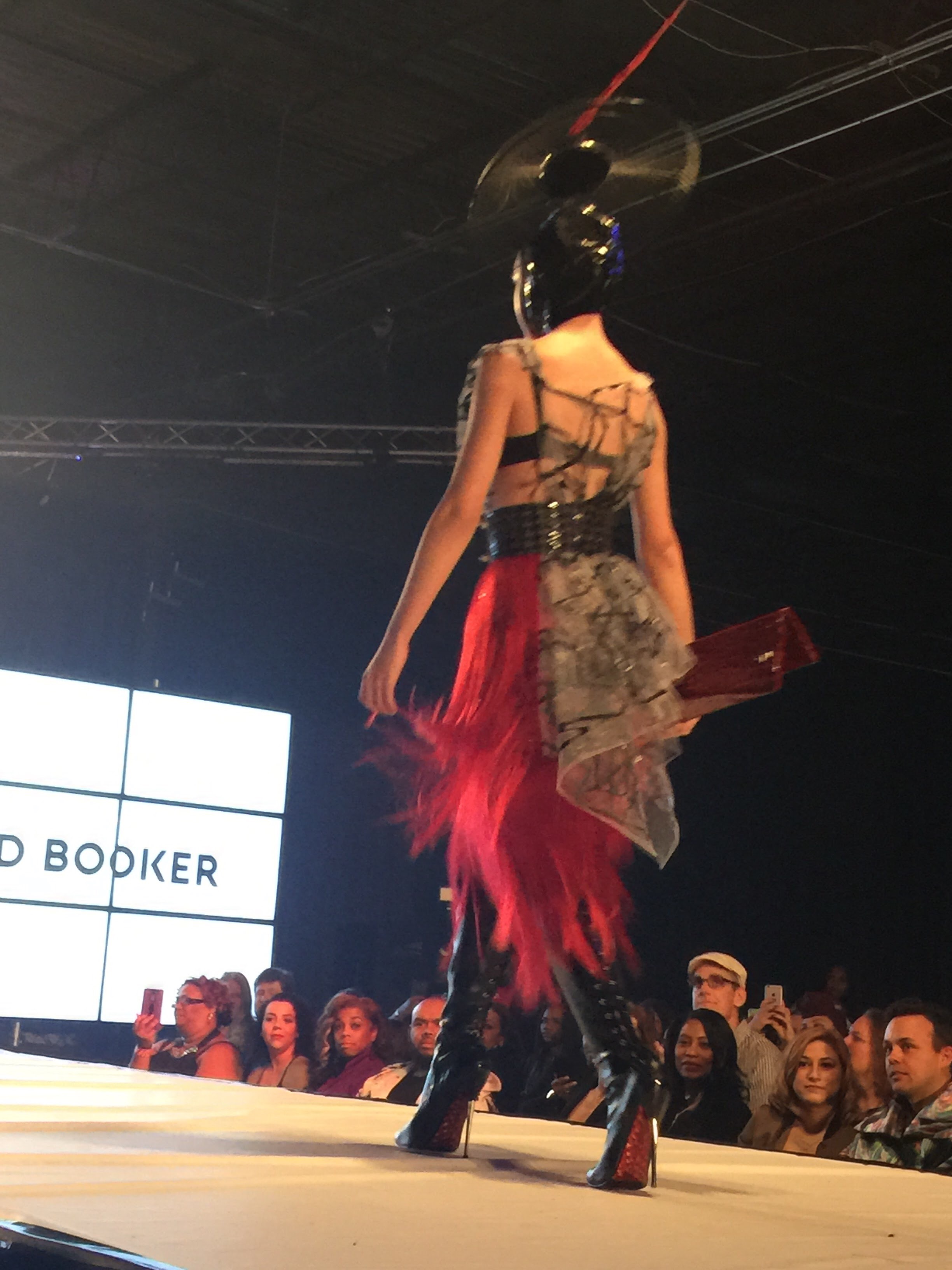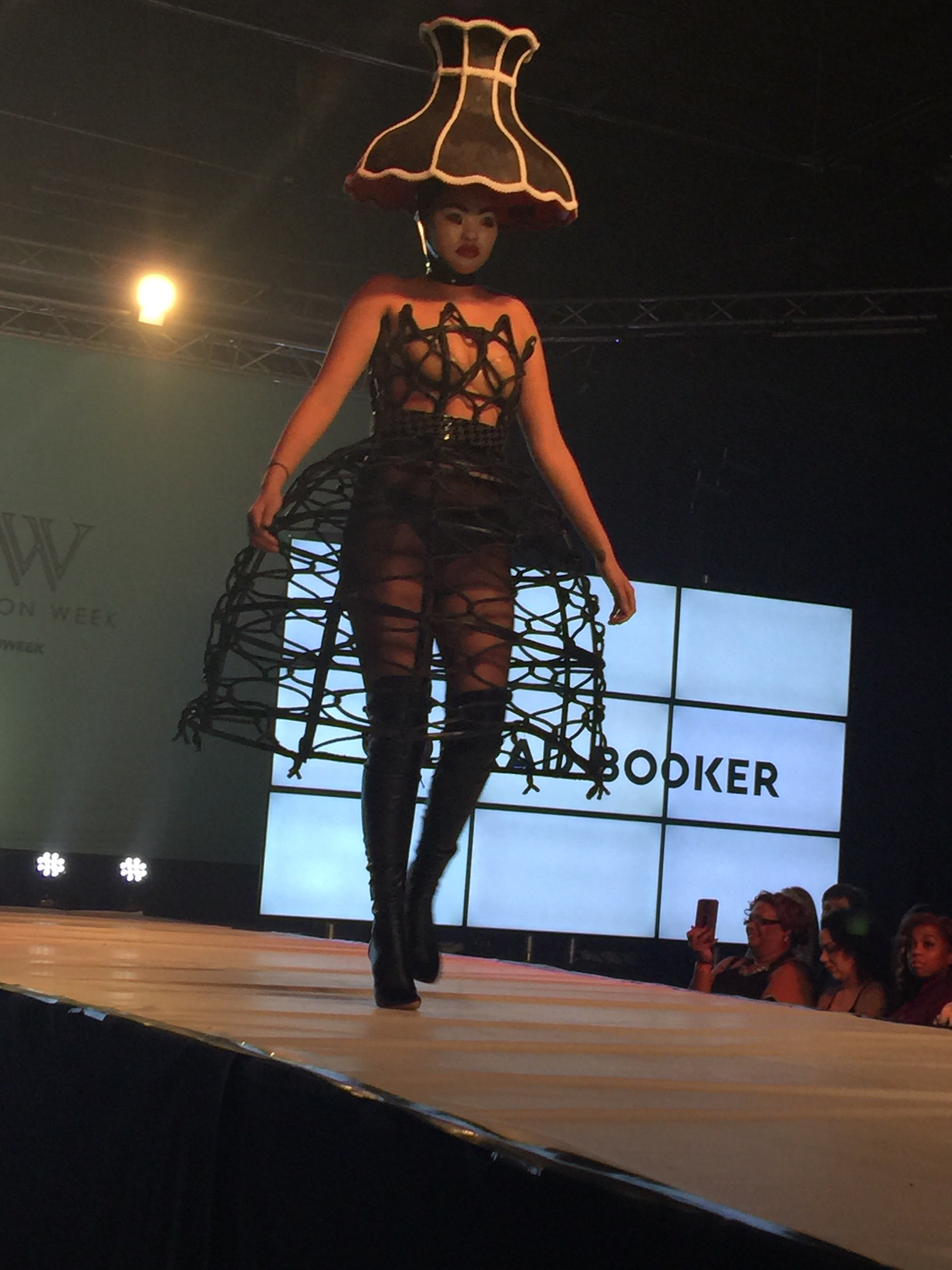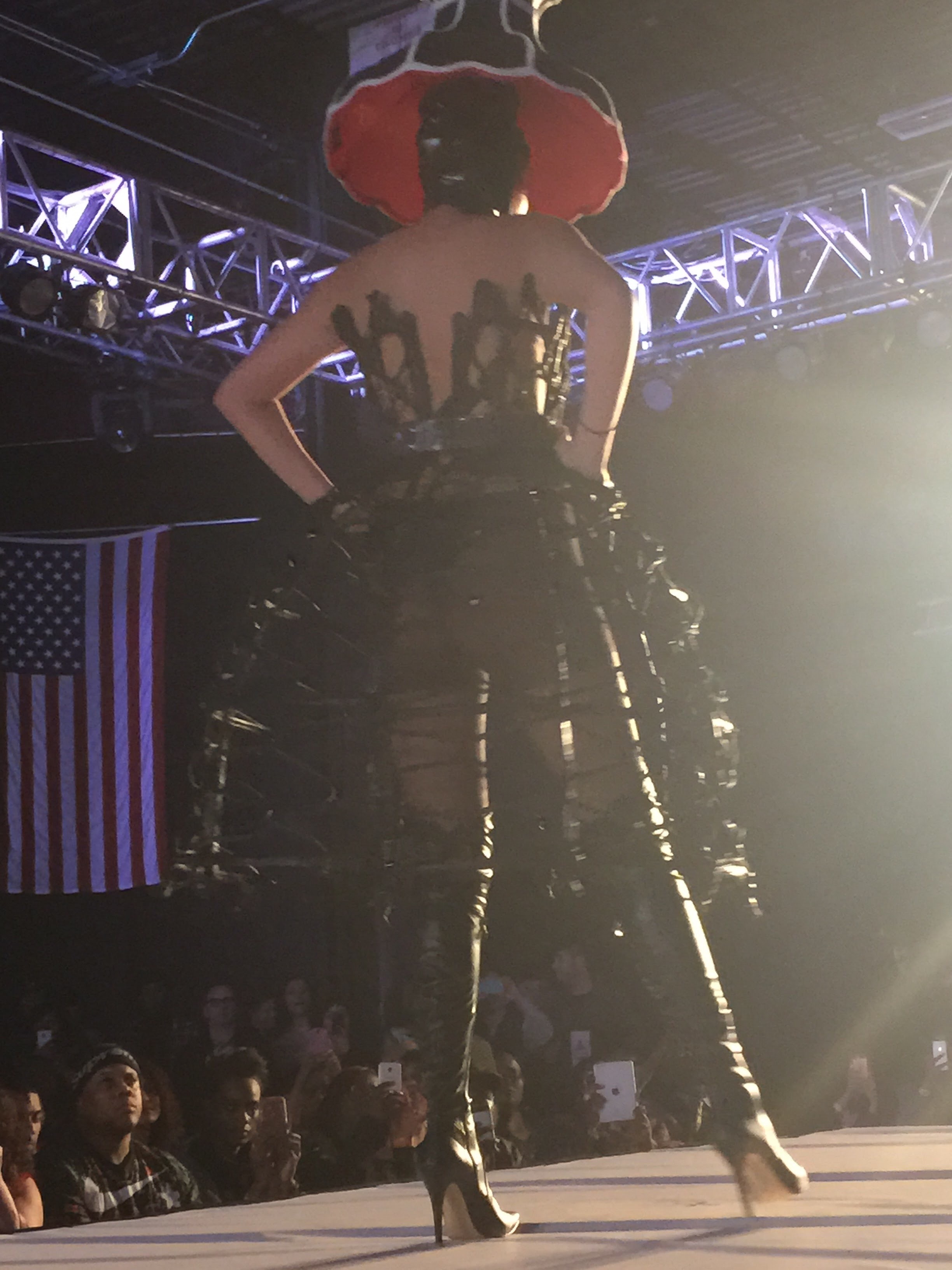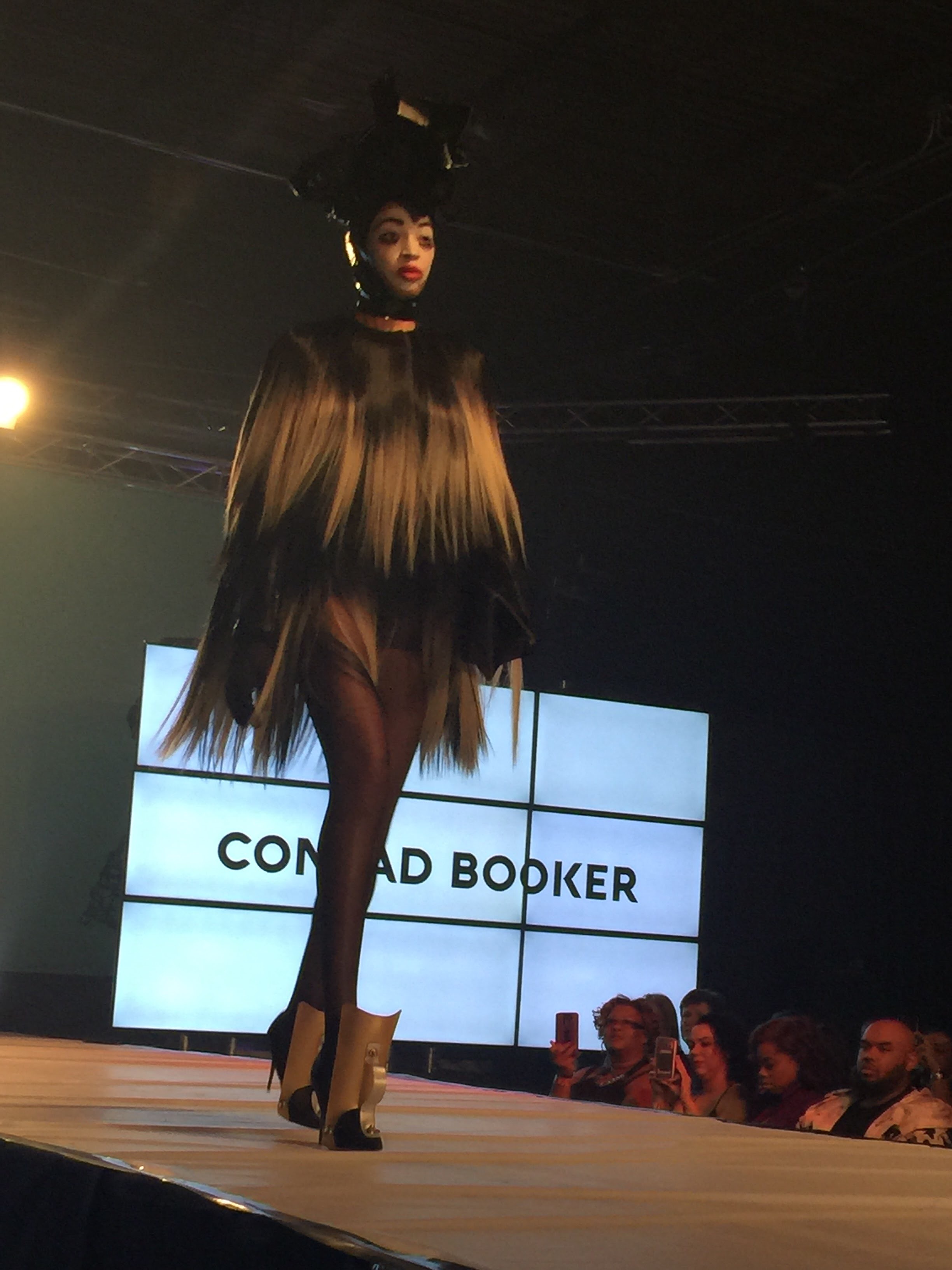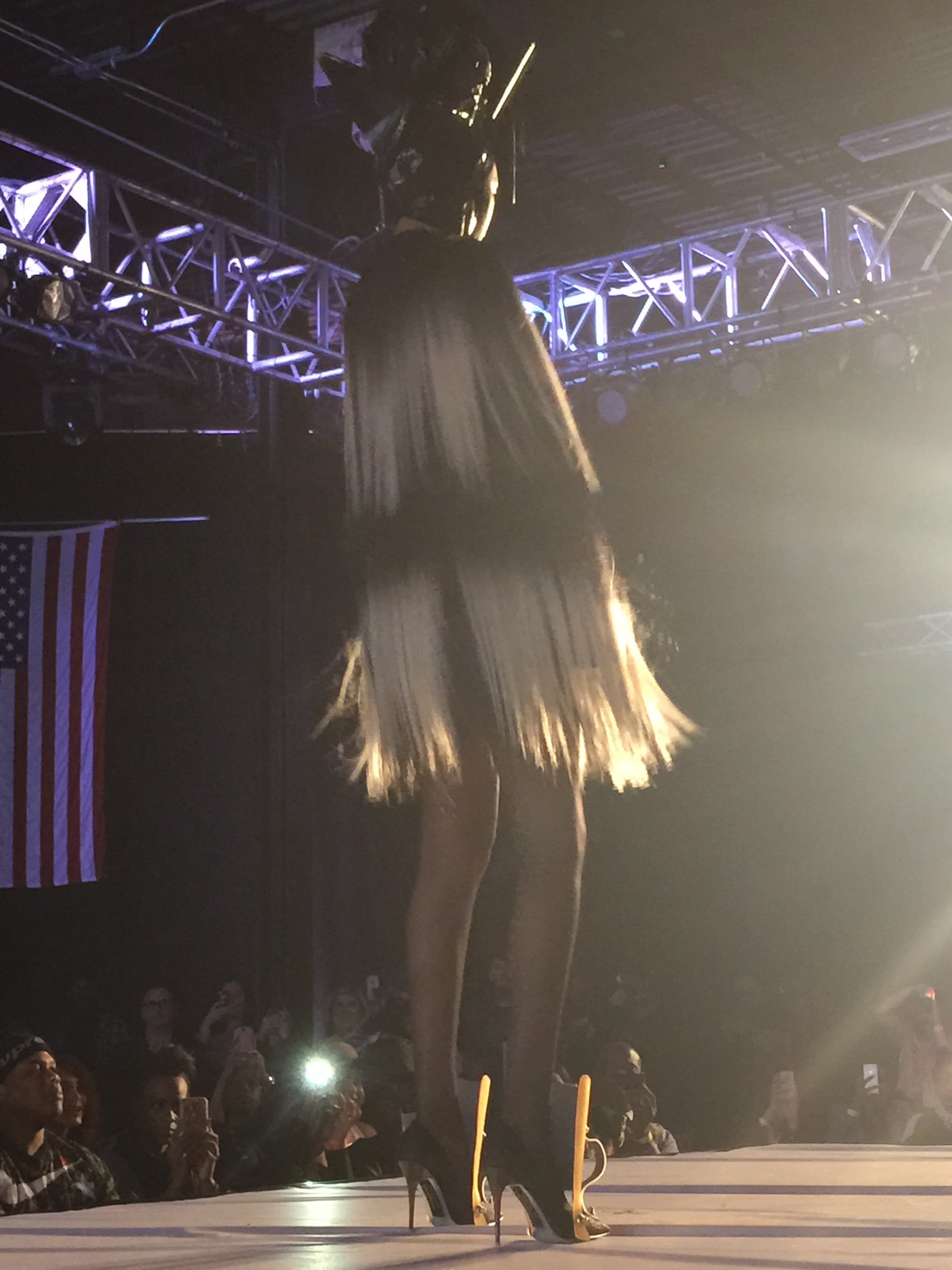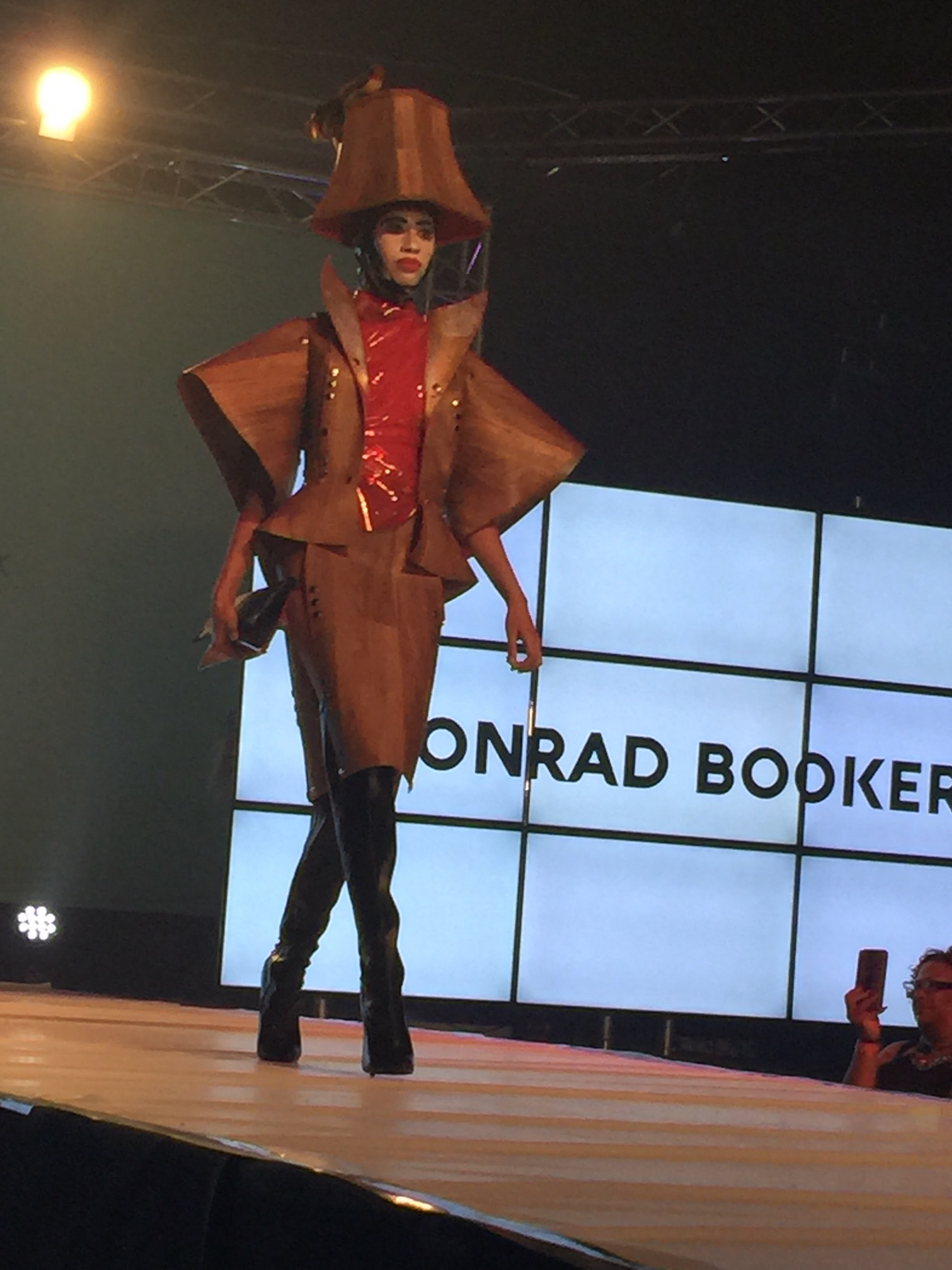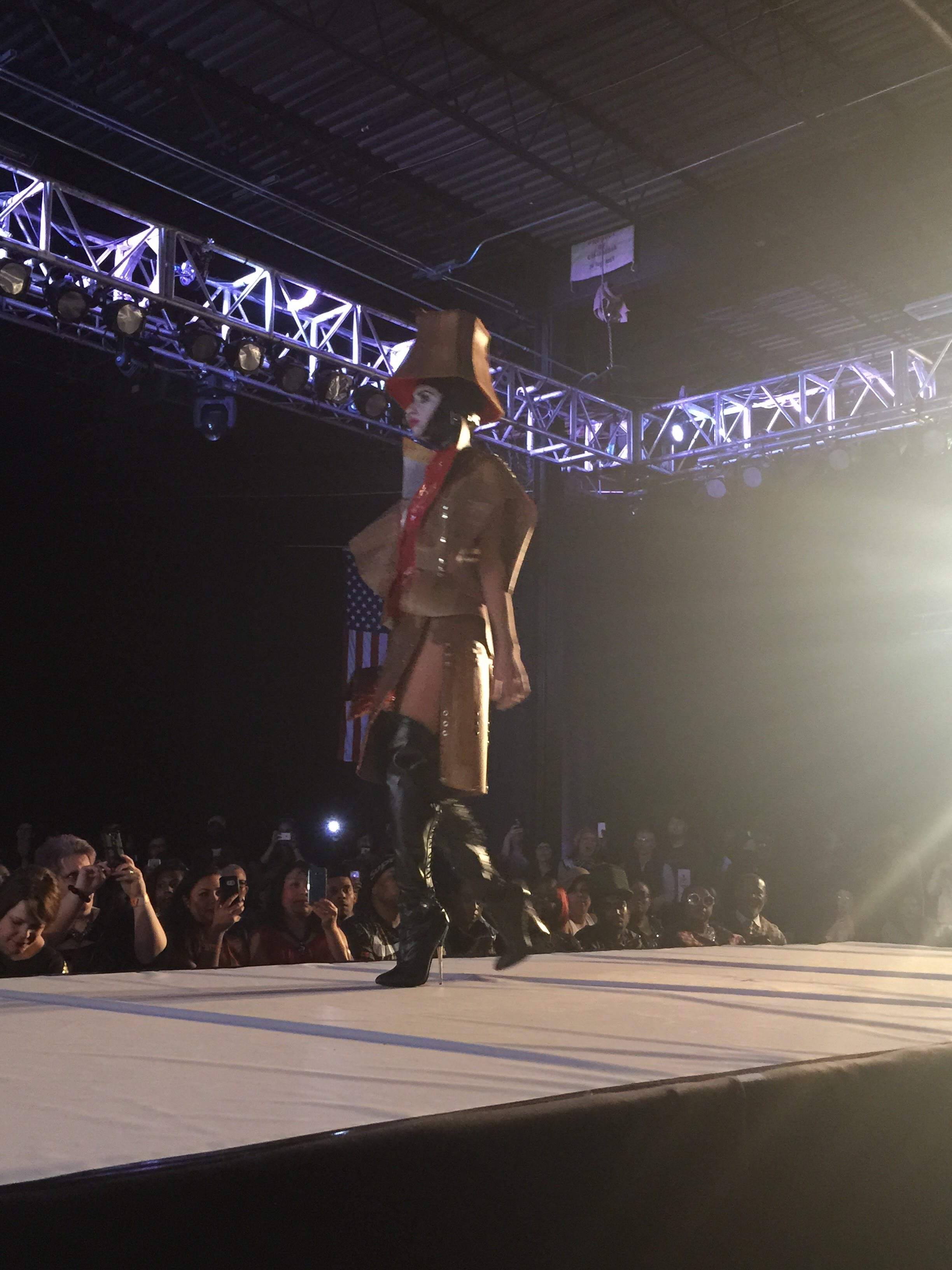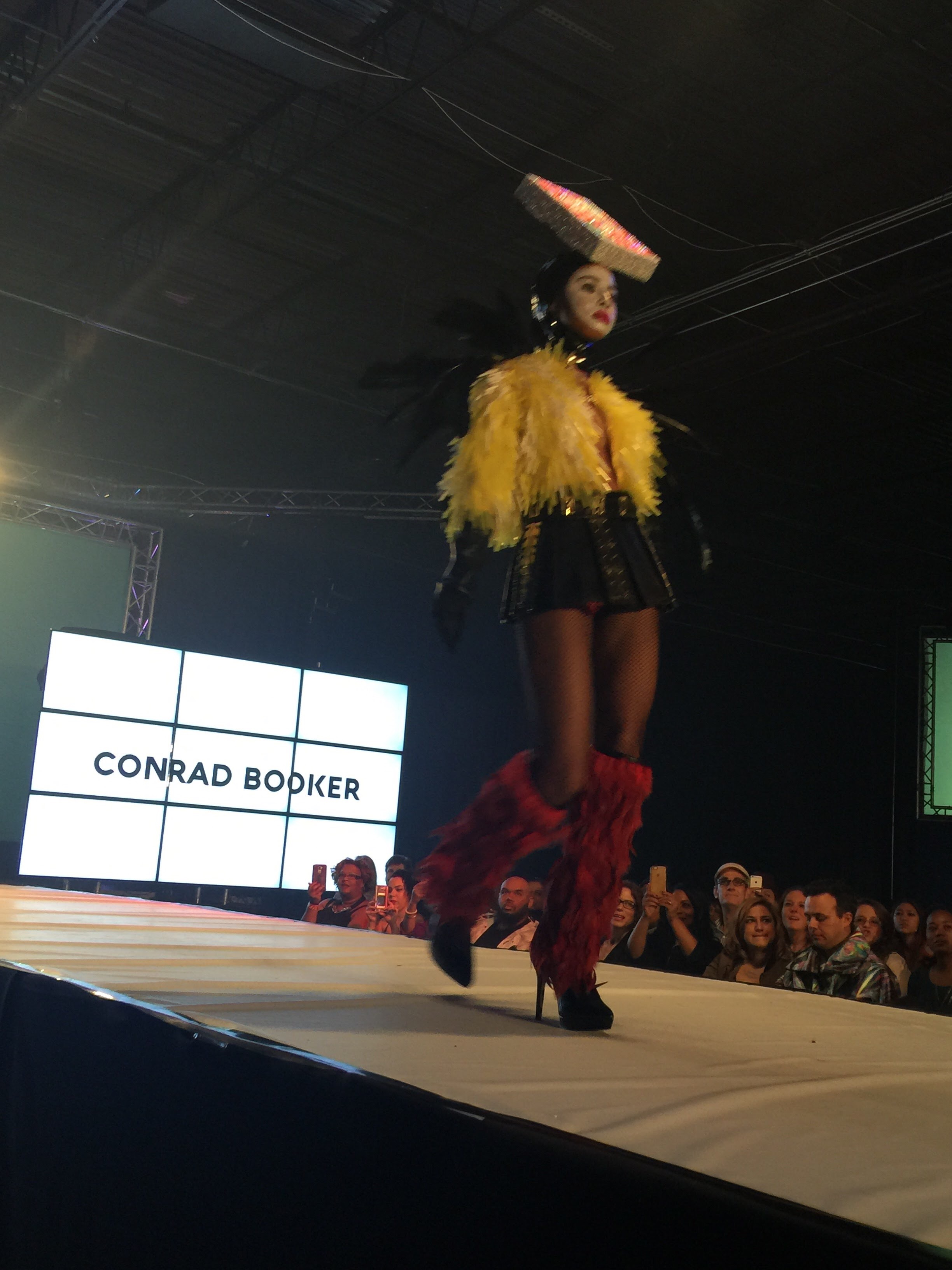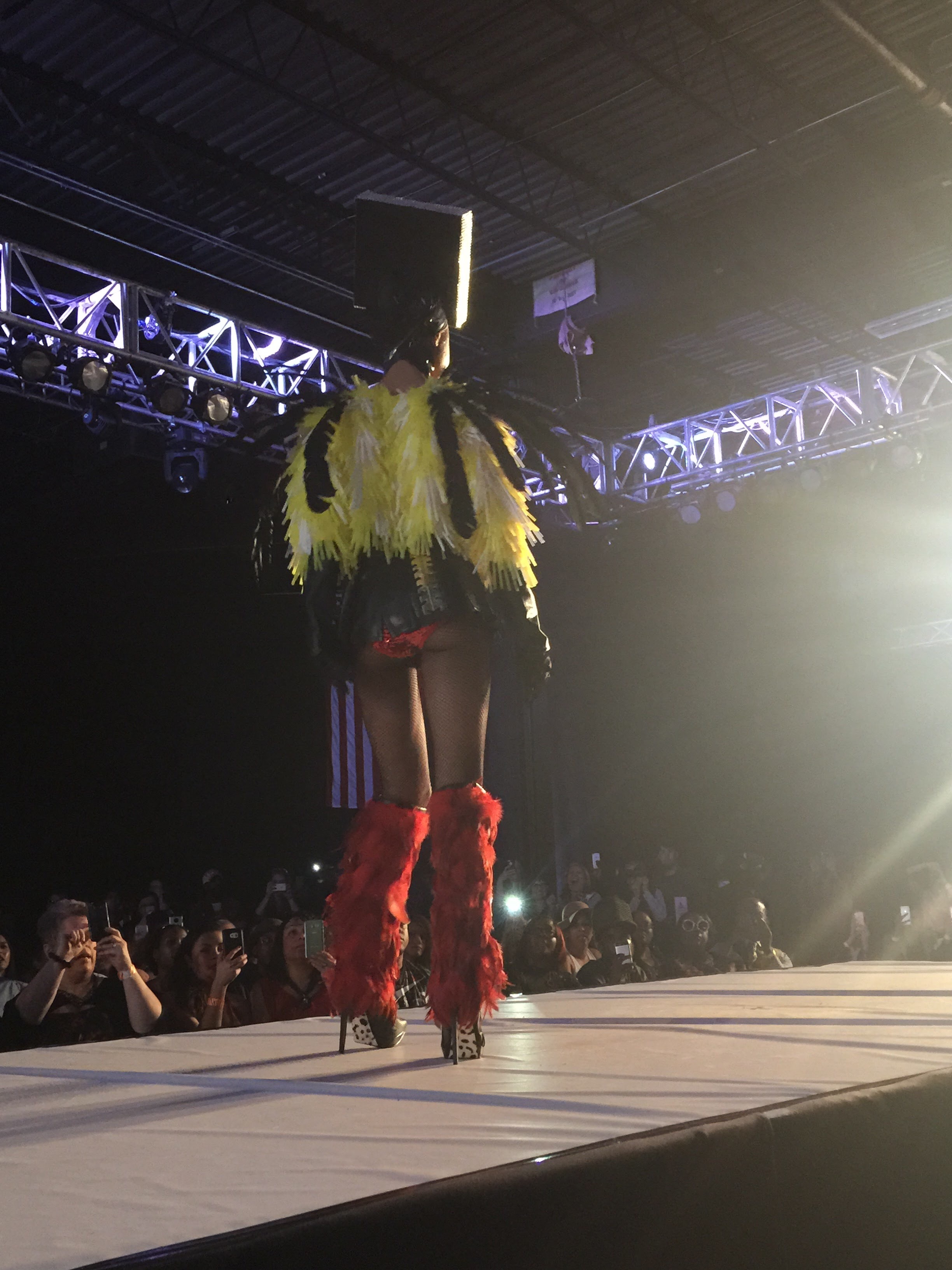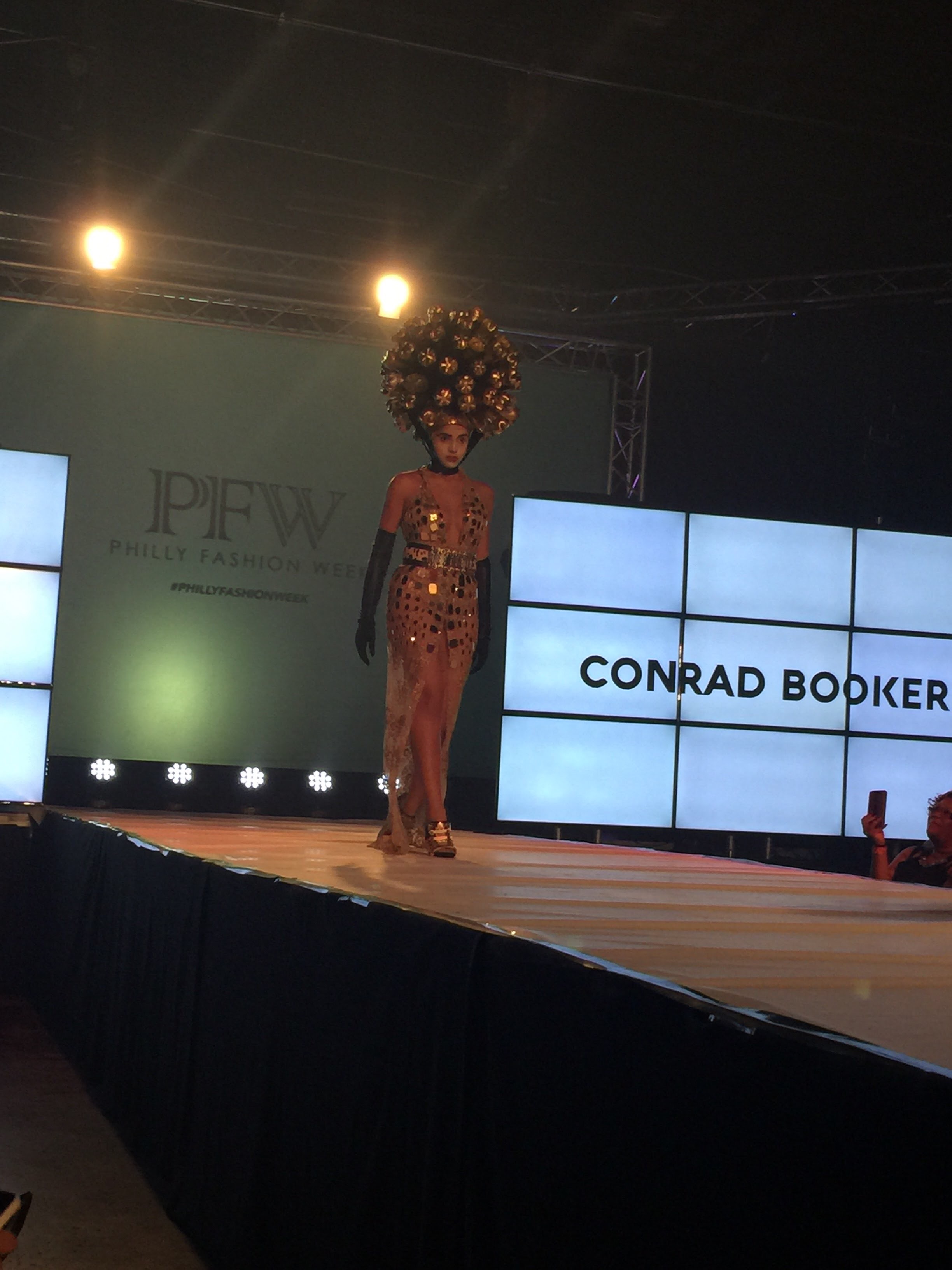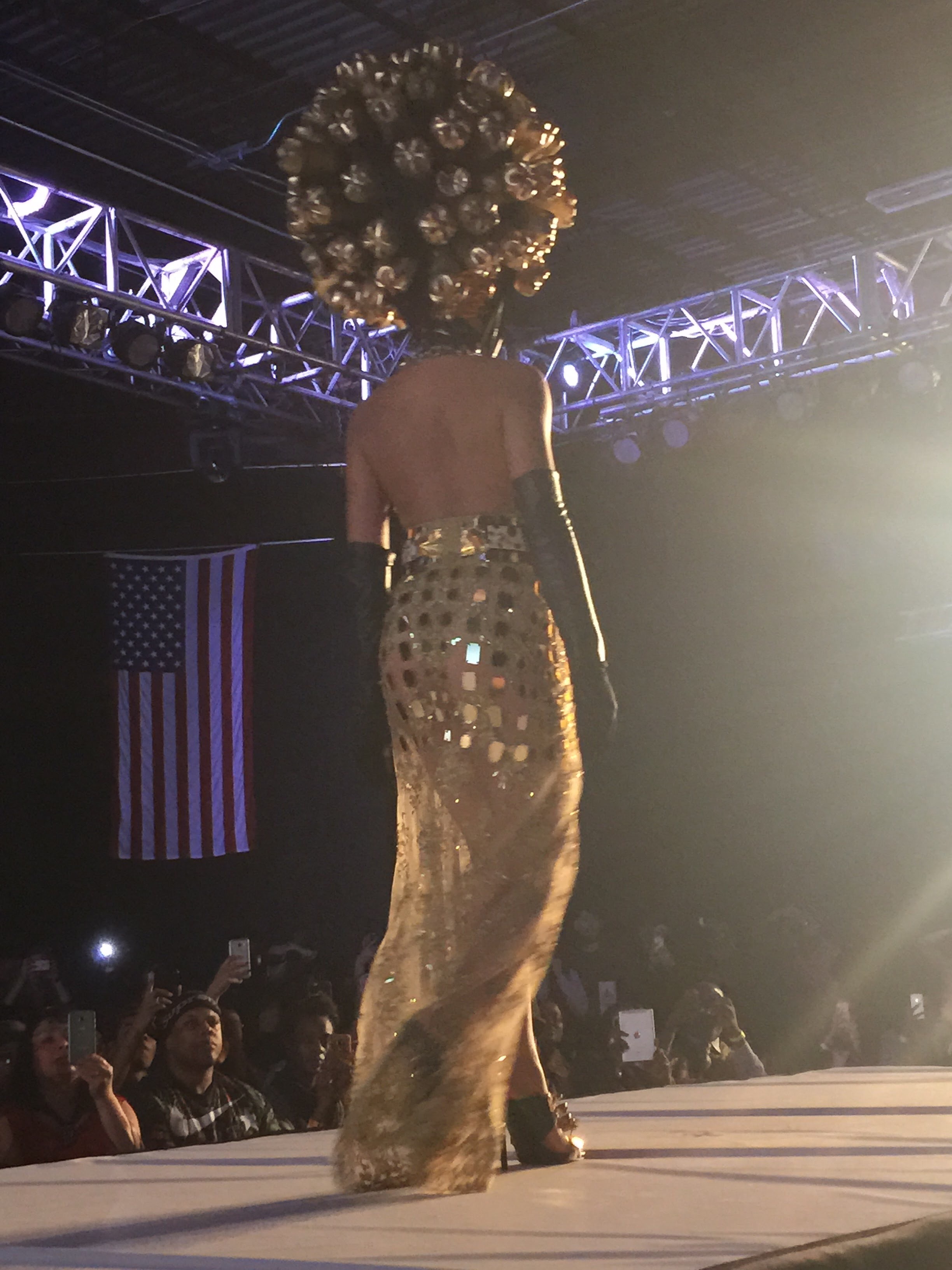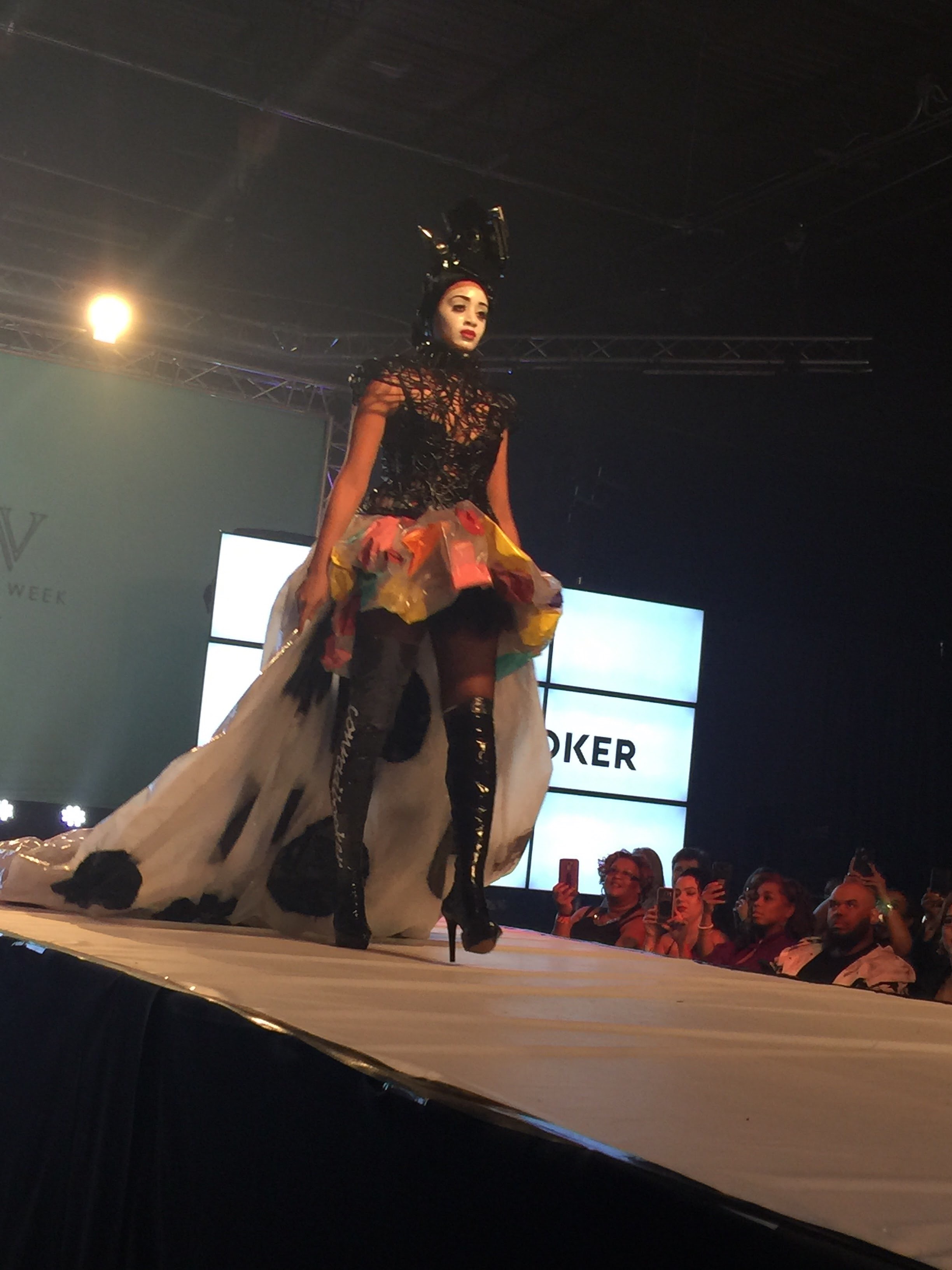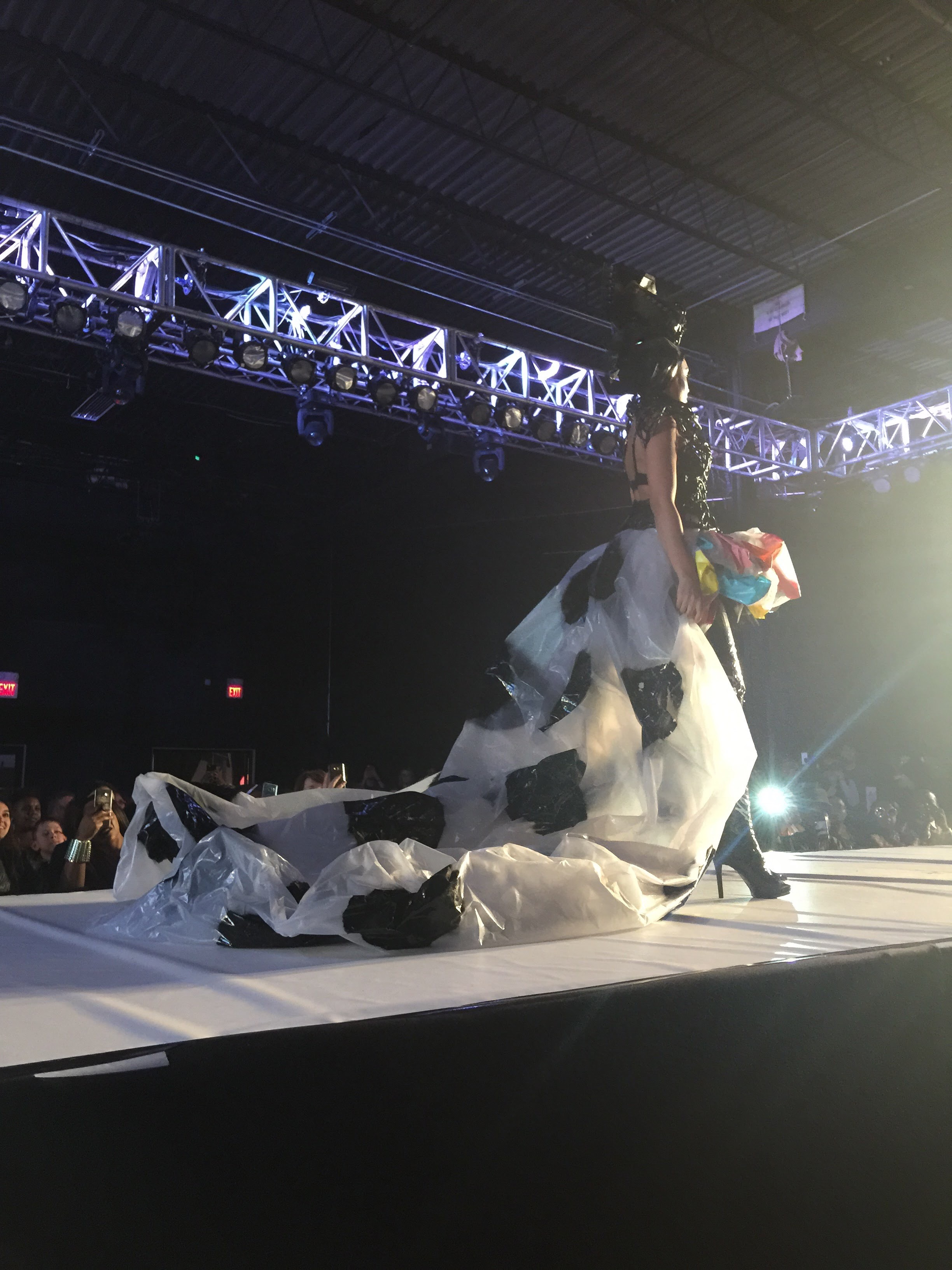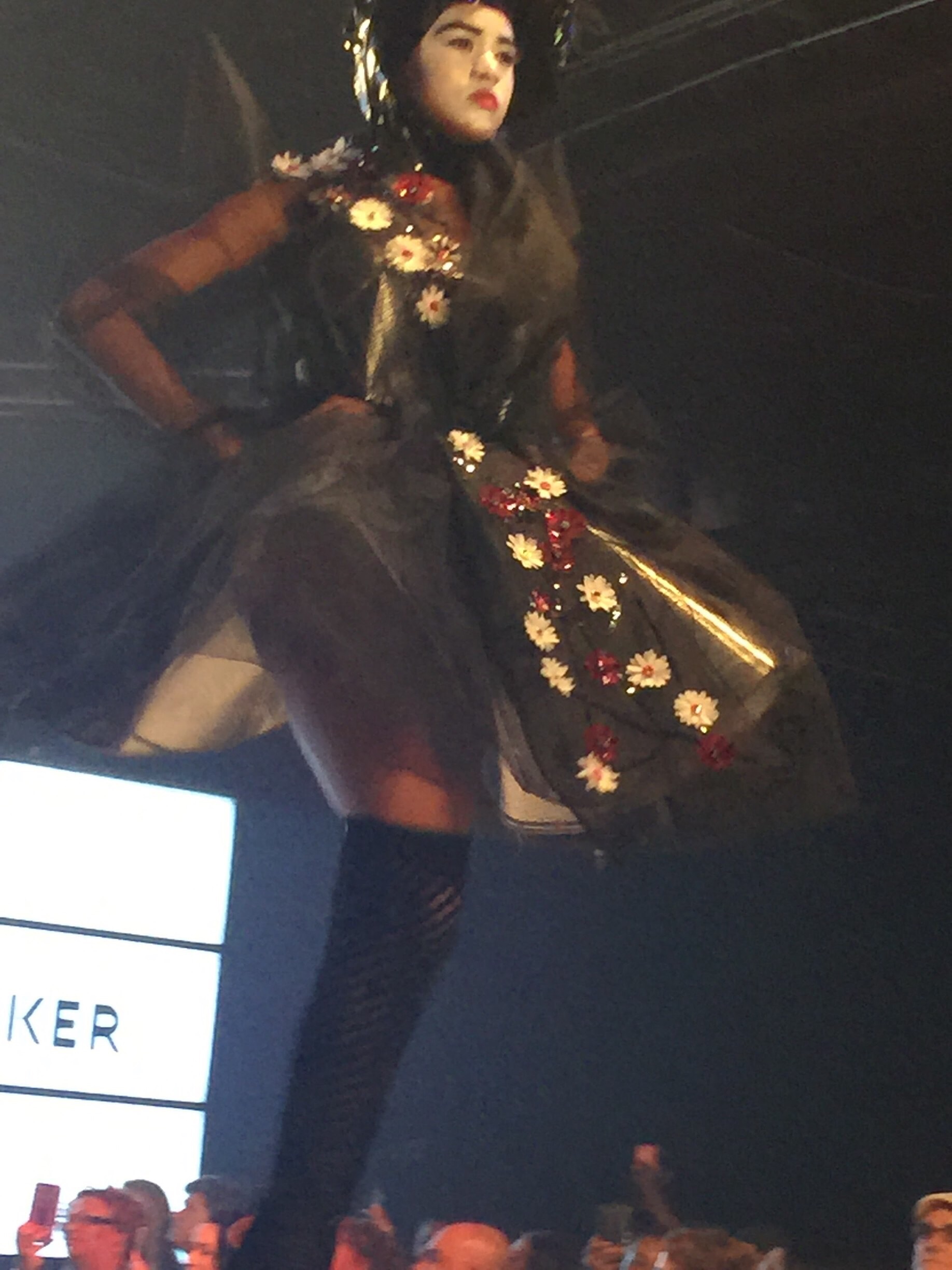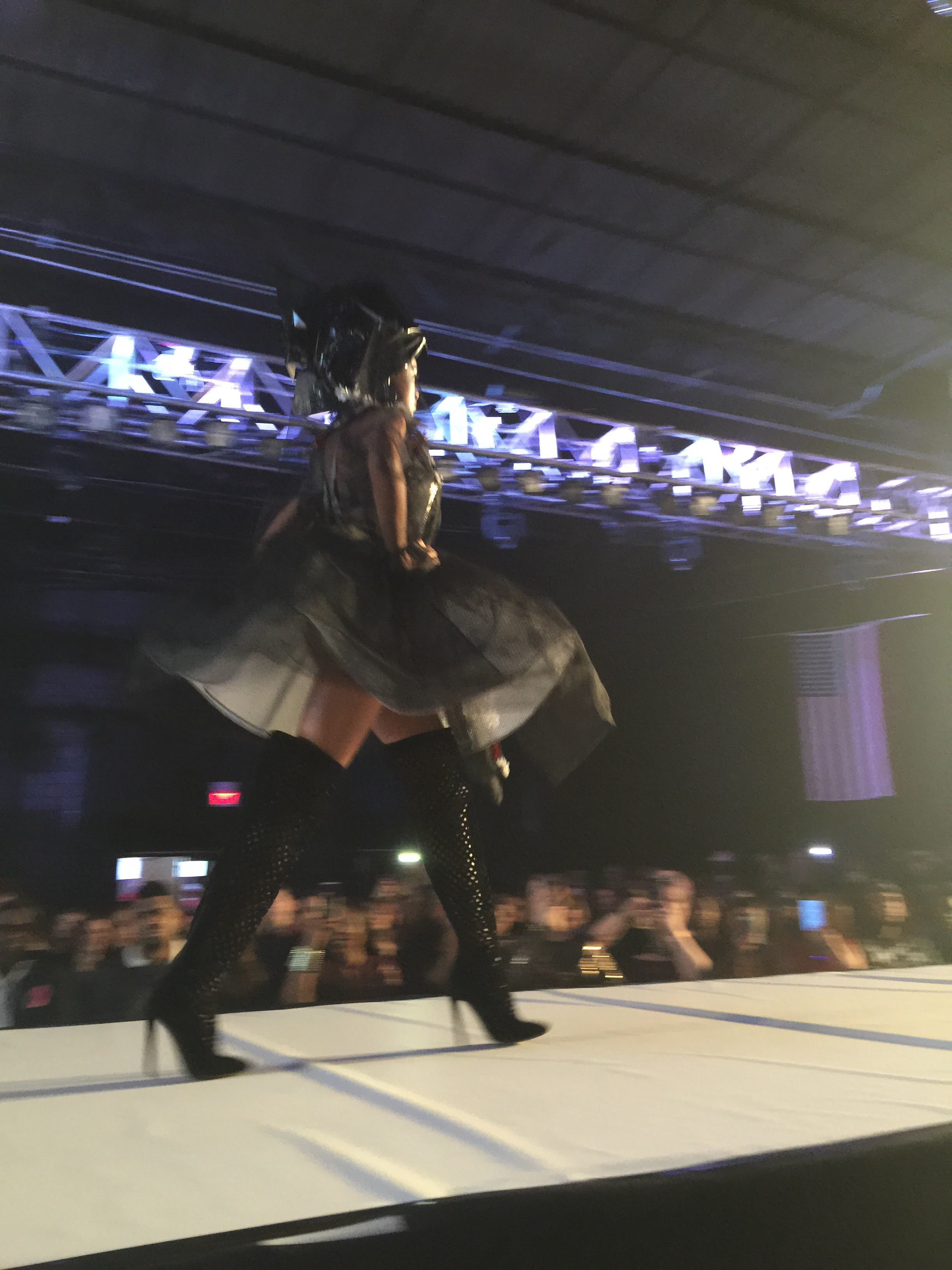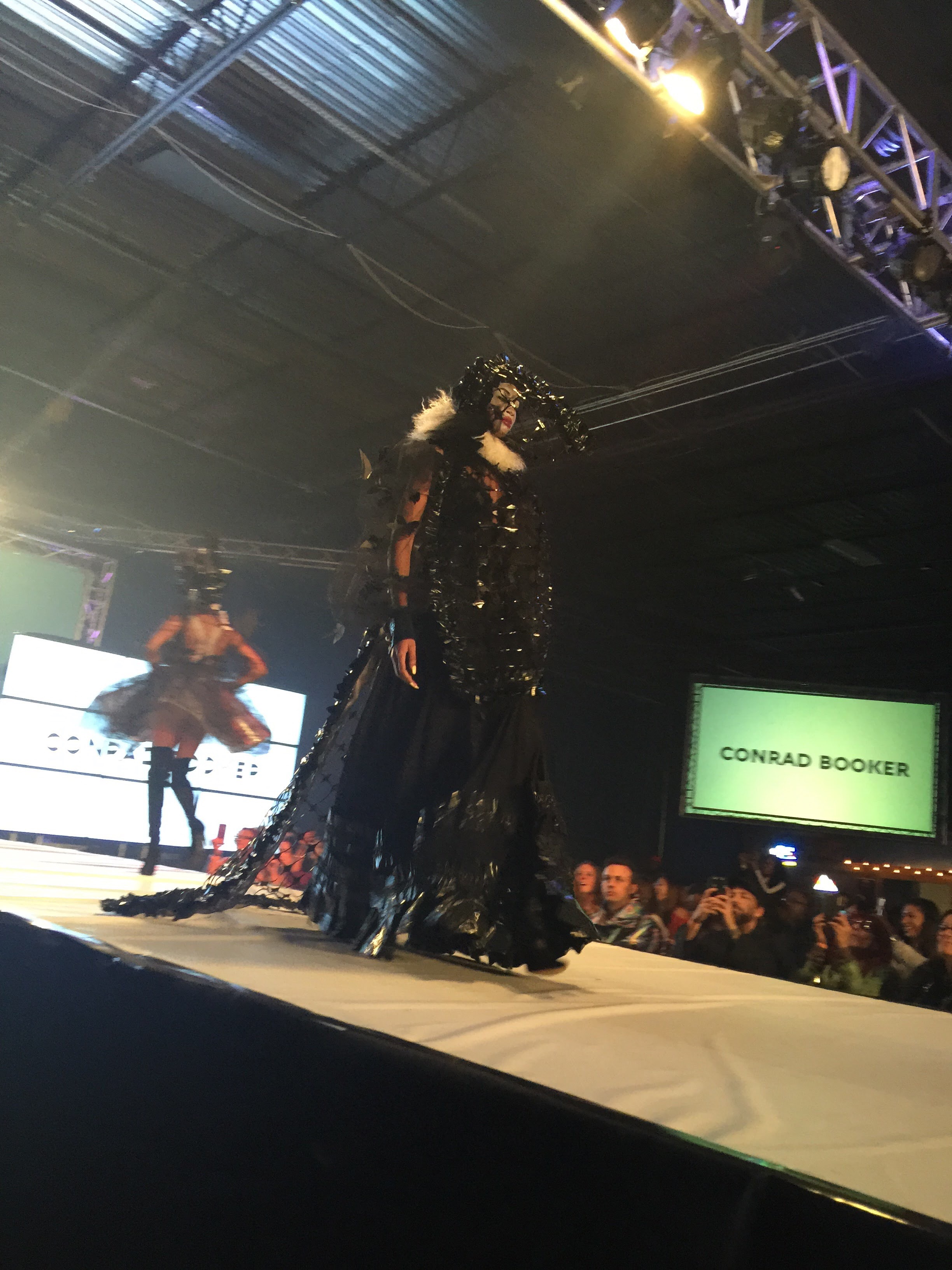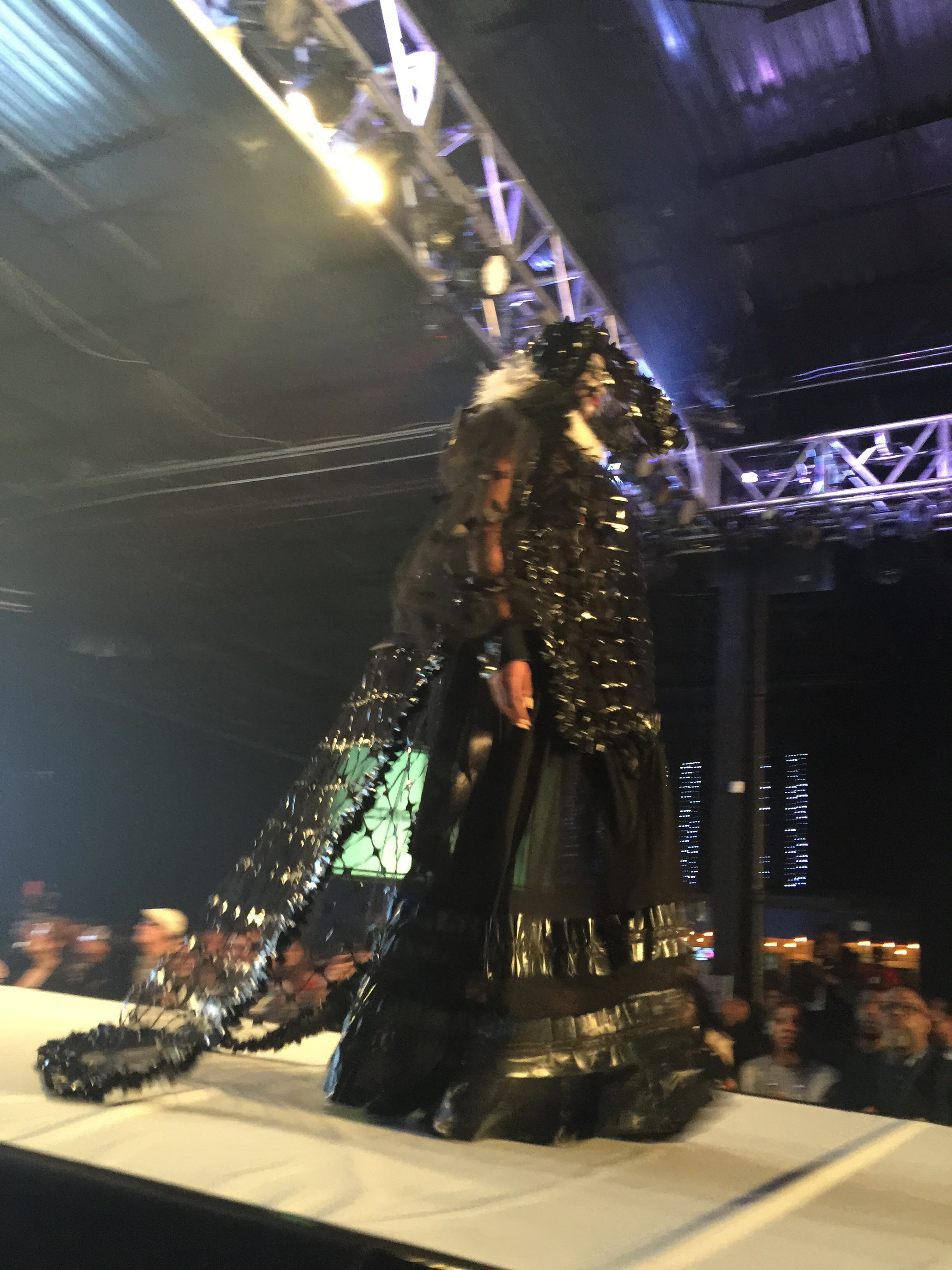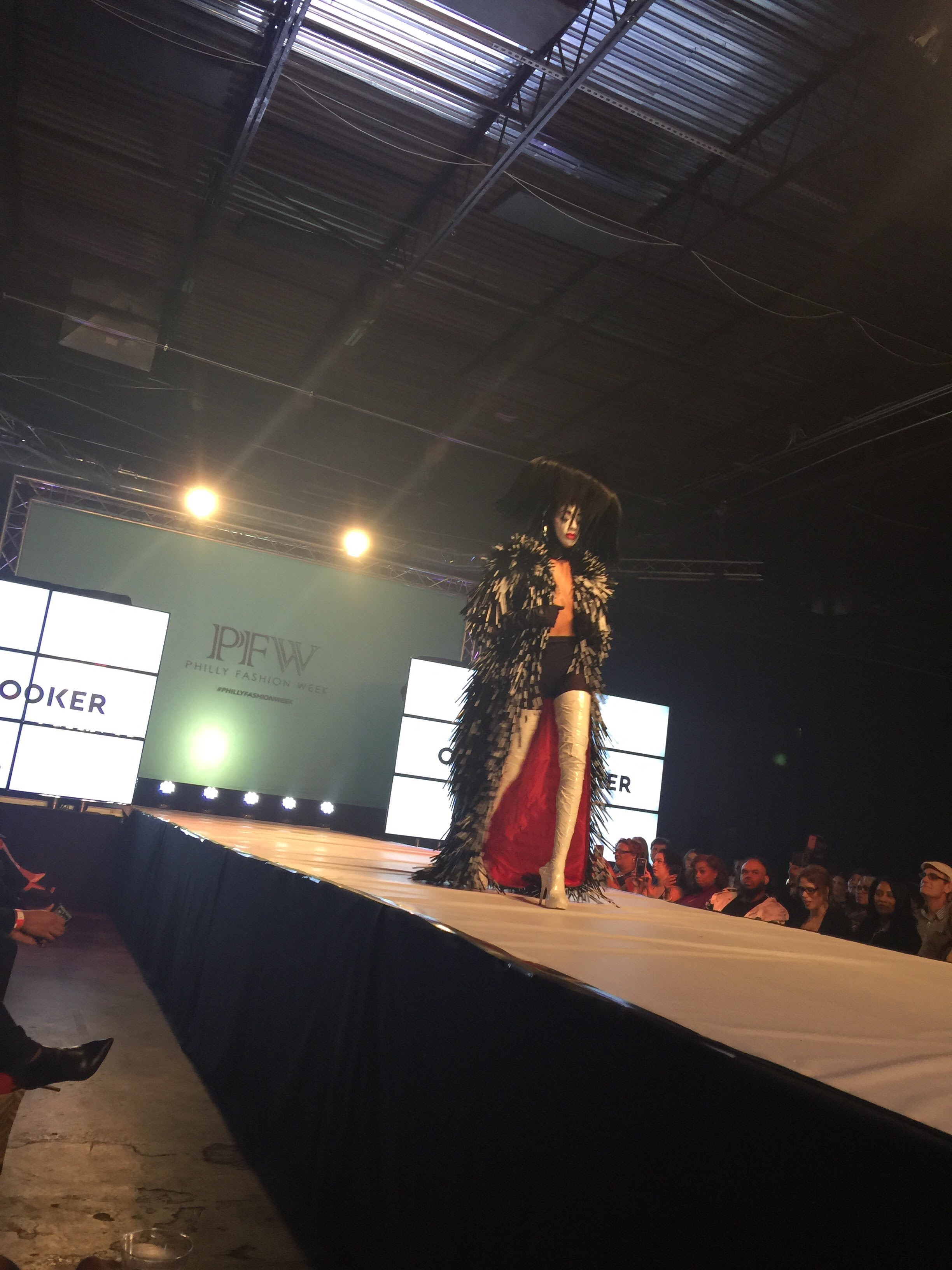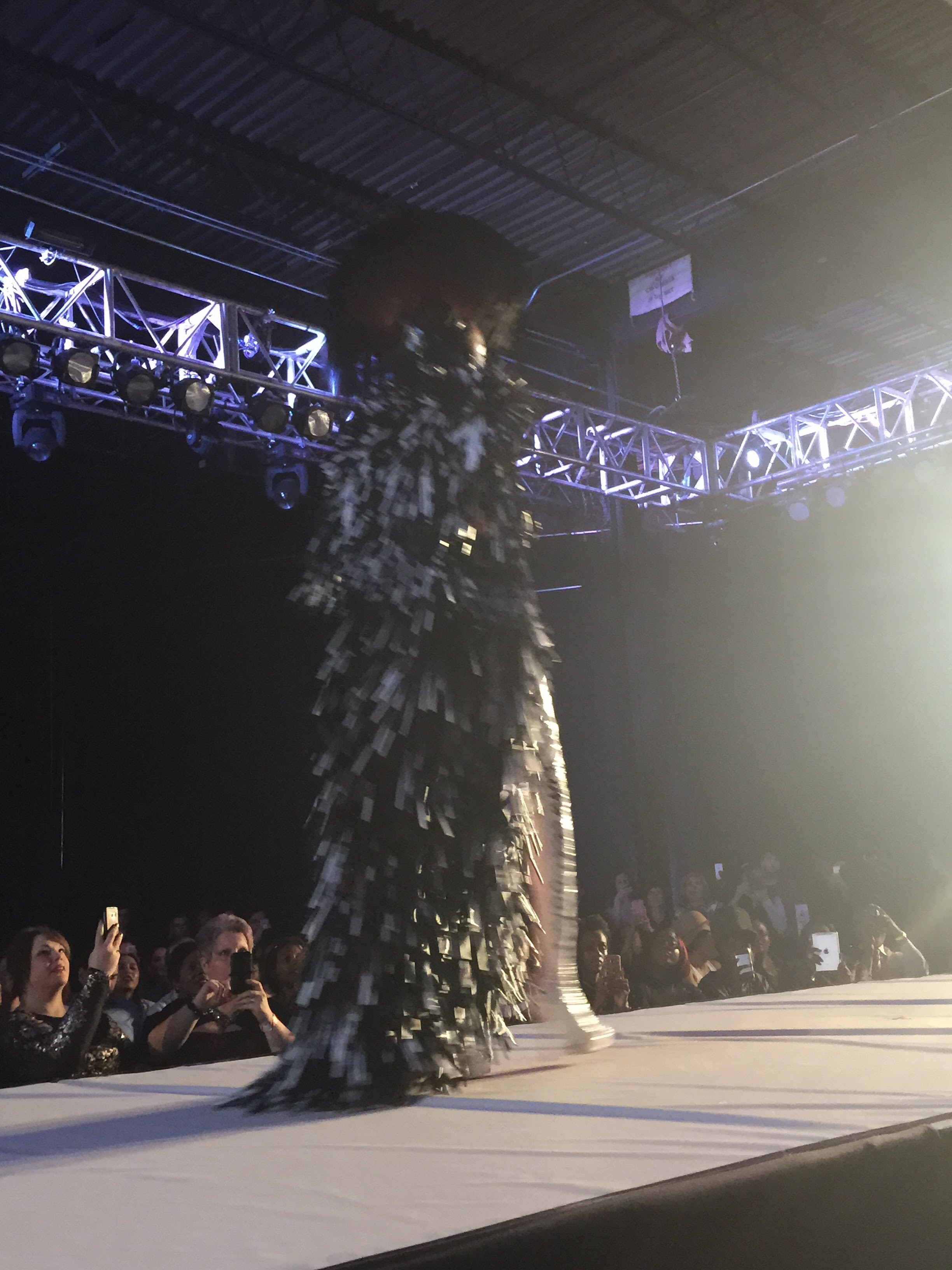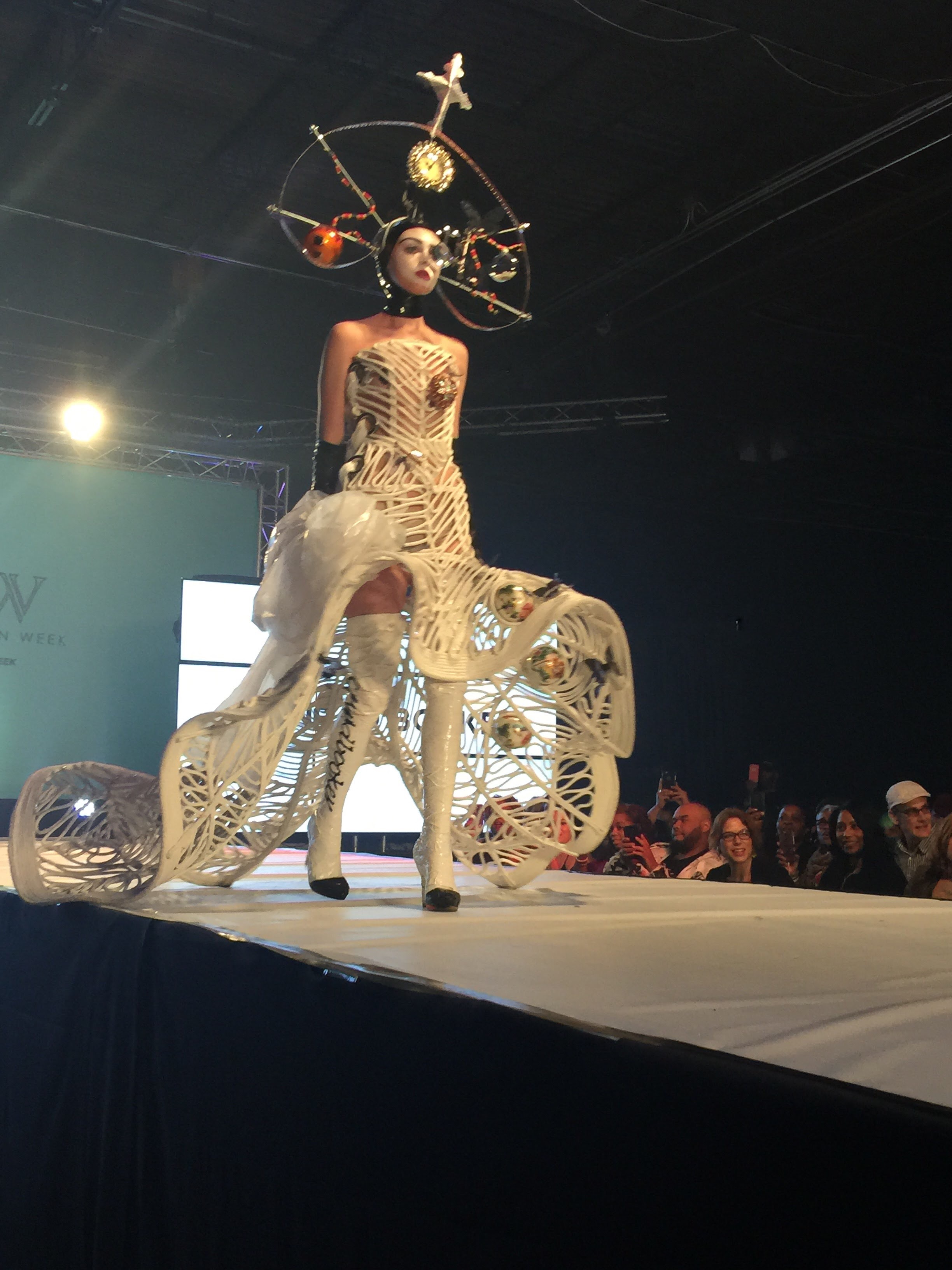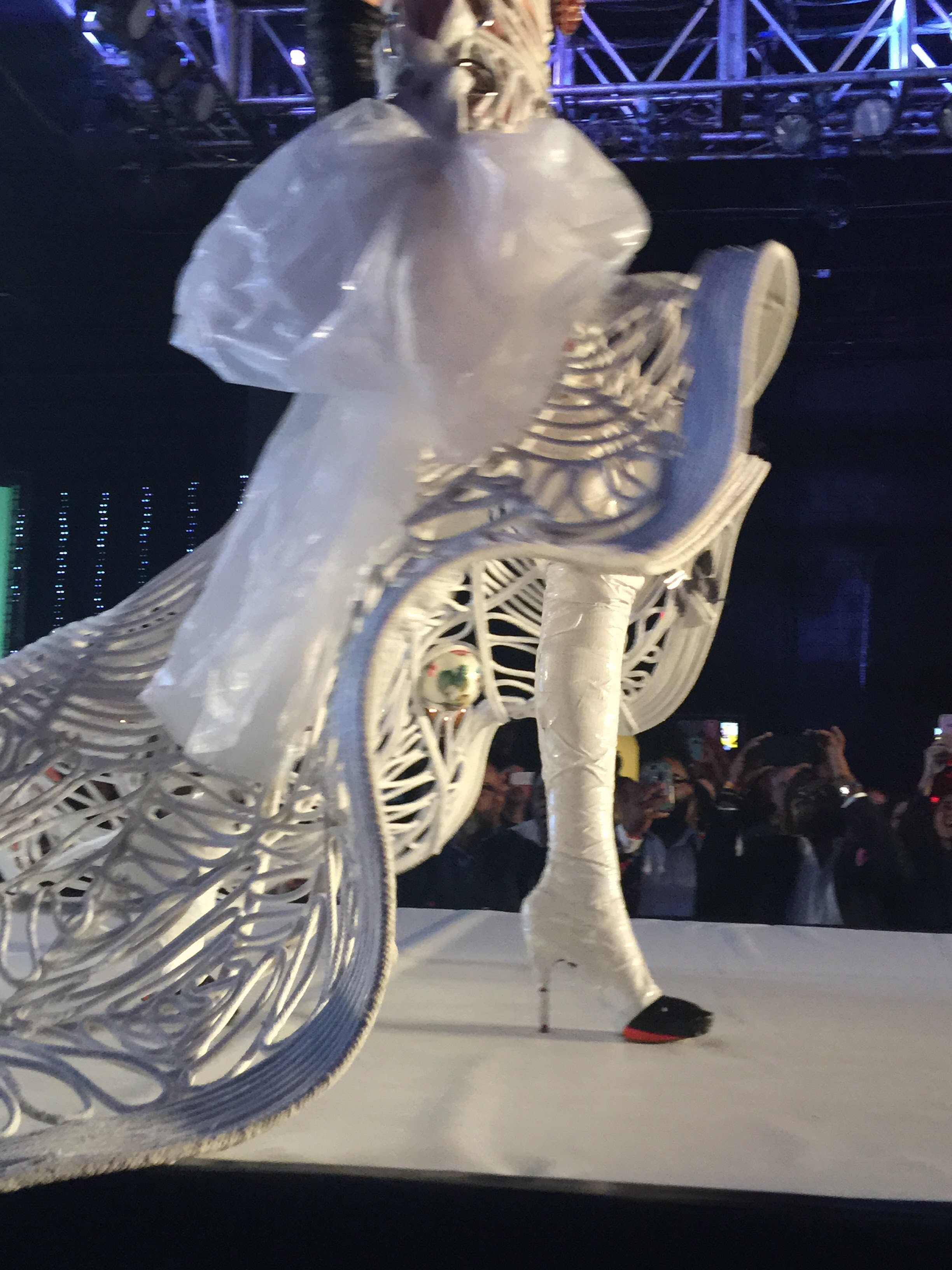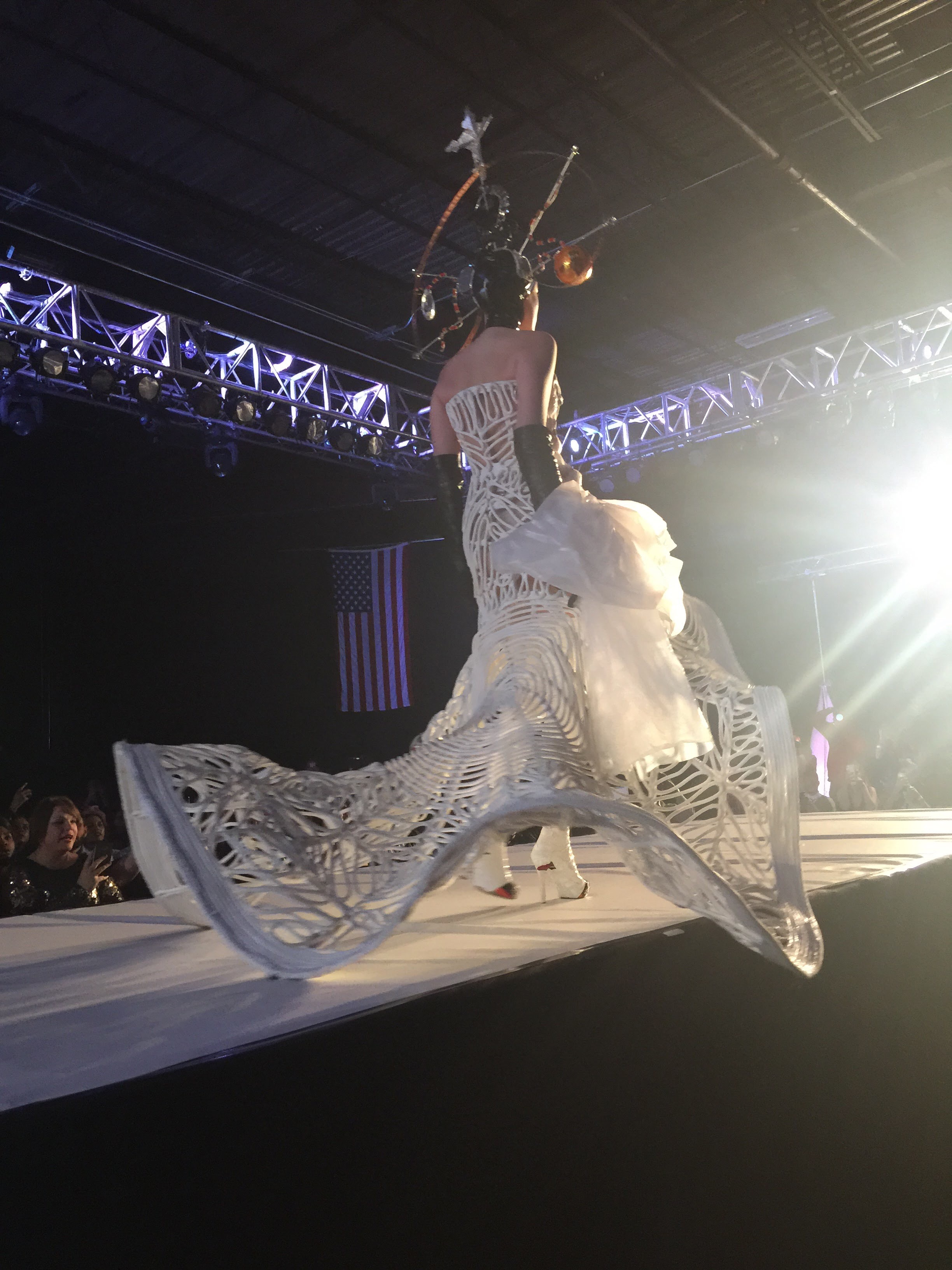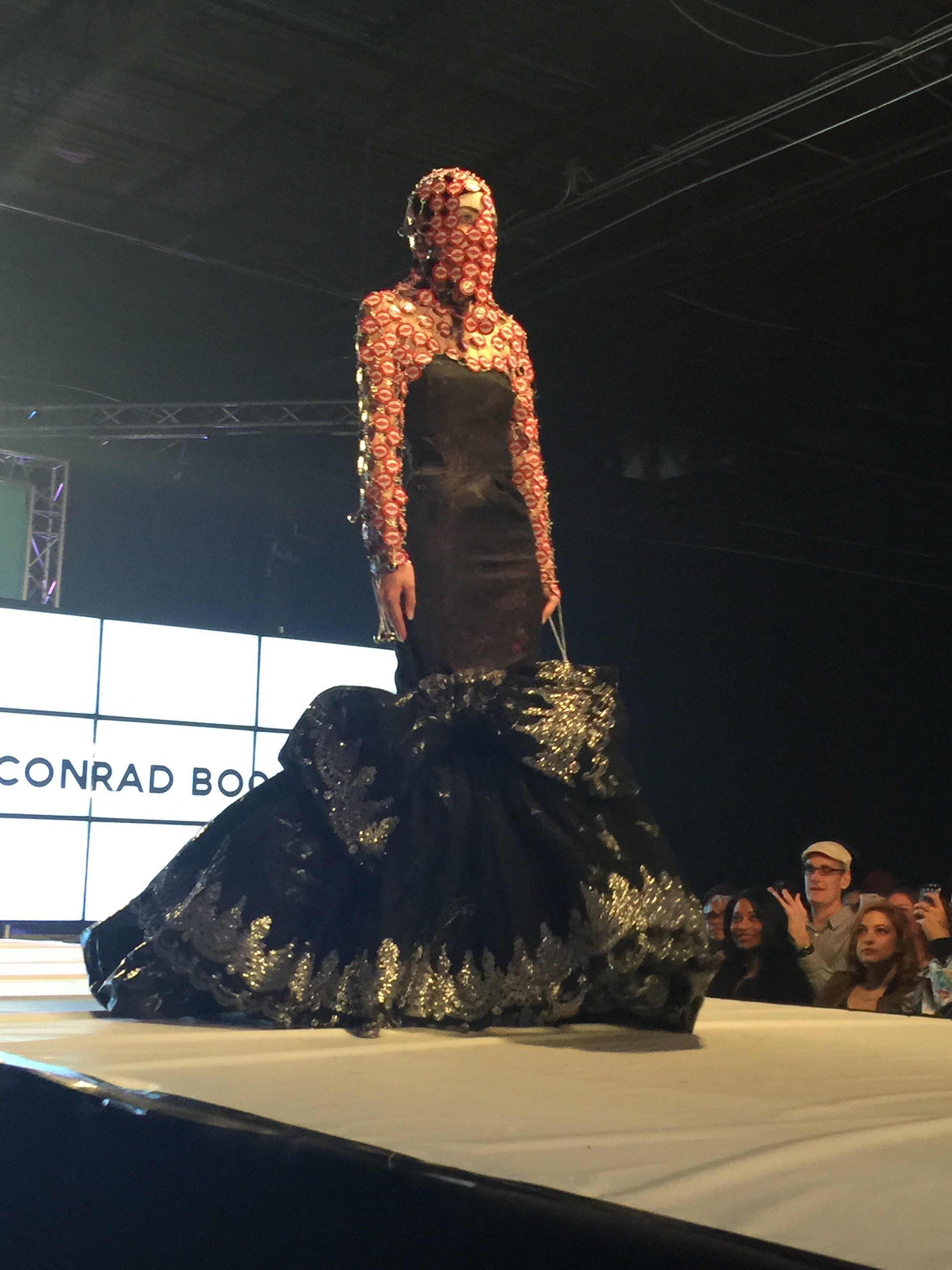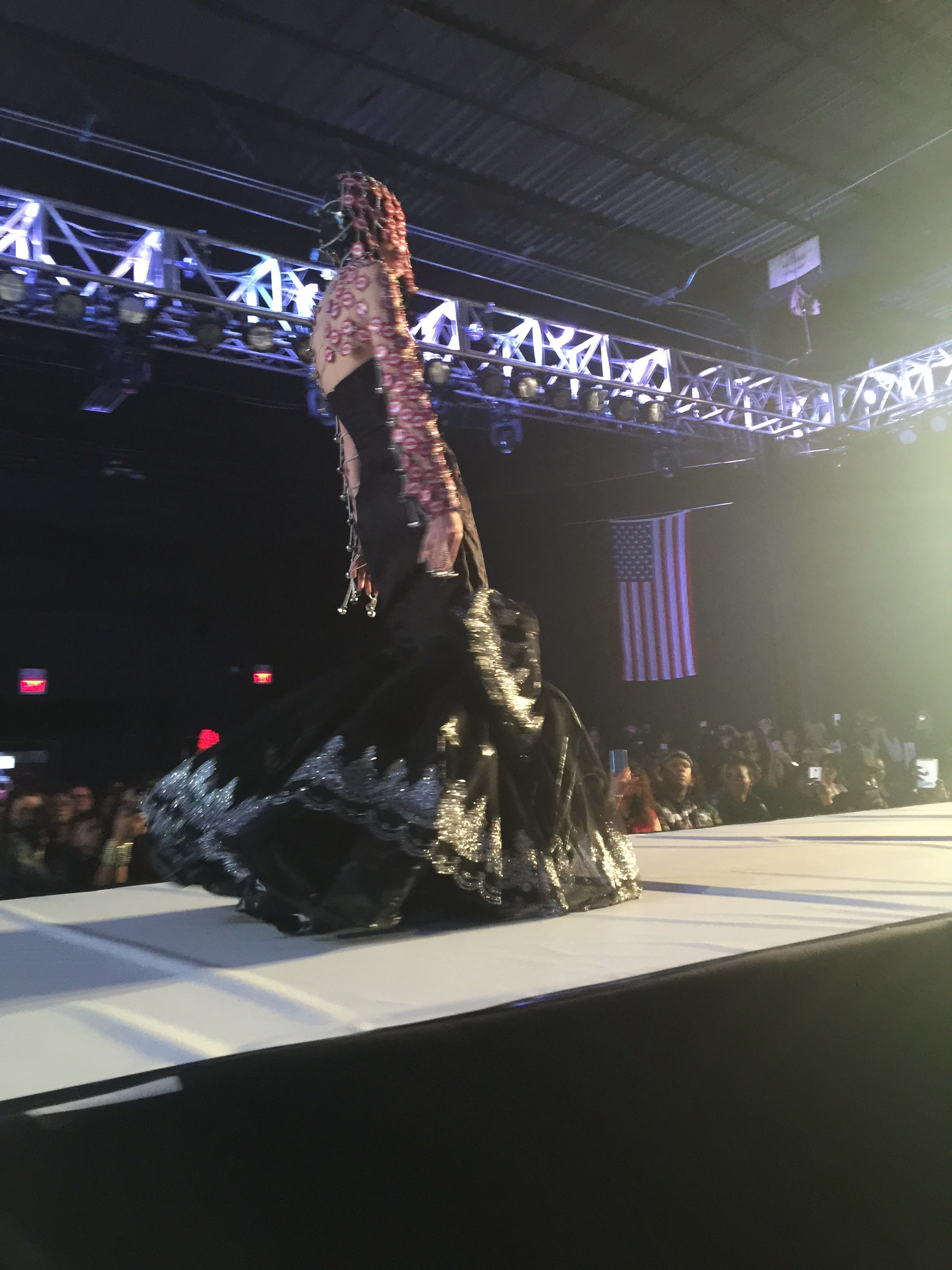 My girl Samantha Grandy shines as one of the twins in this stunning presentation.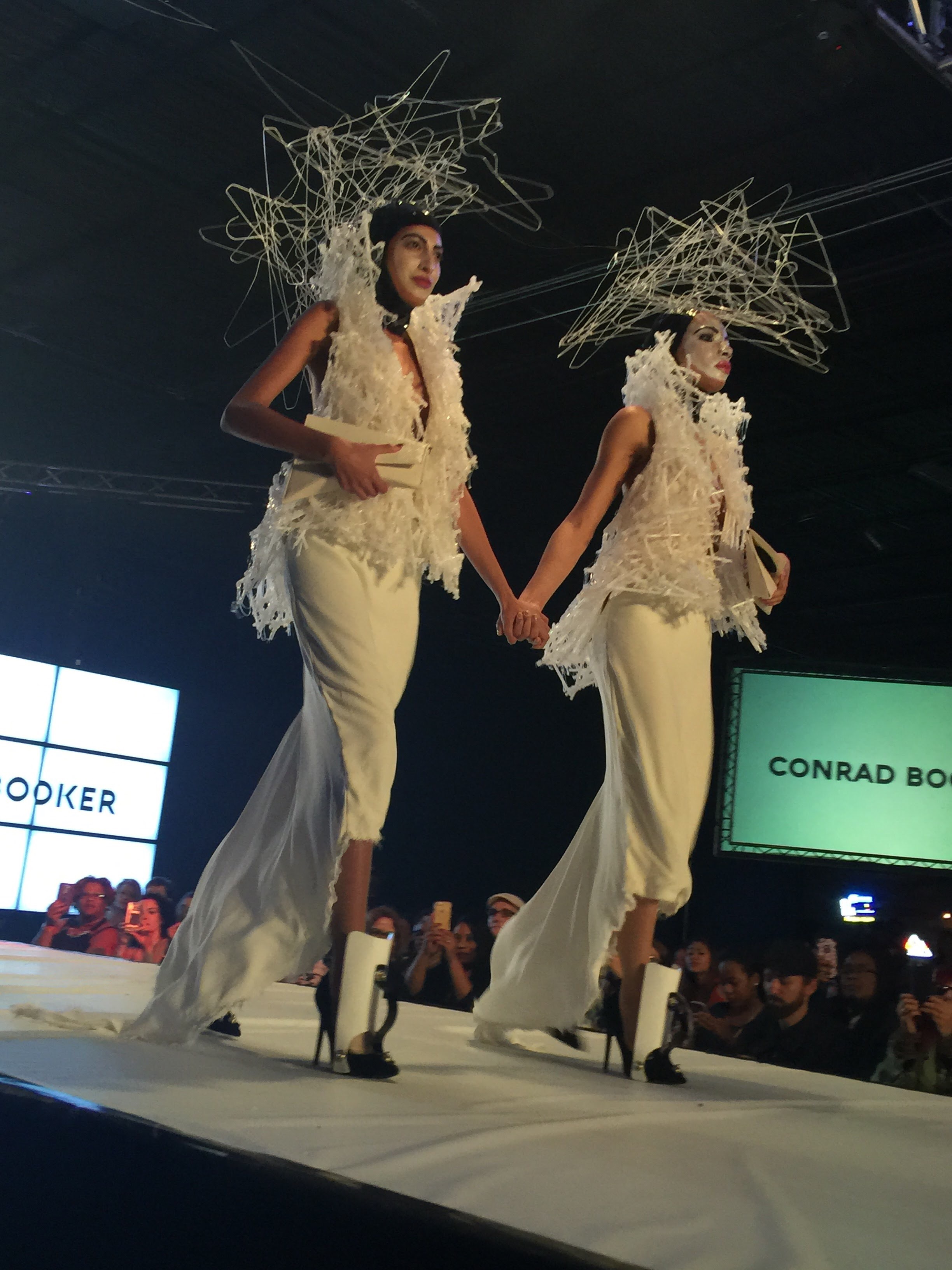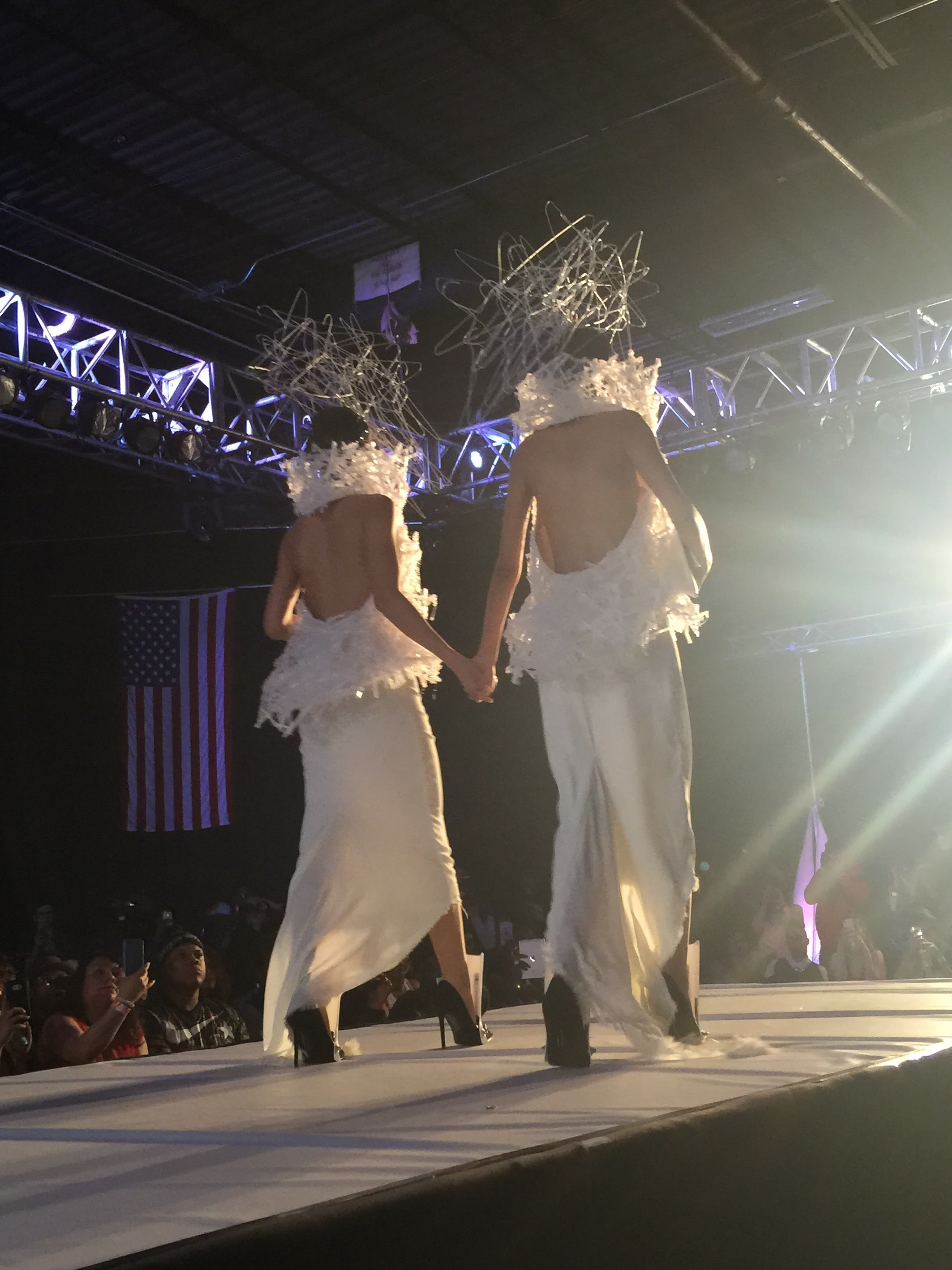 The highlight and finale of his collection. According to Conrad's Instagram, this piece was his winning submission in the Costume Drama's Plastic Category in Asheville, North Carolina. The dress is made with about 35,000 black plastic straws and topped with Plexiglass that's been heated, cut and bent.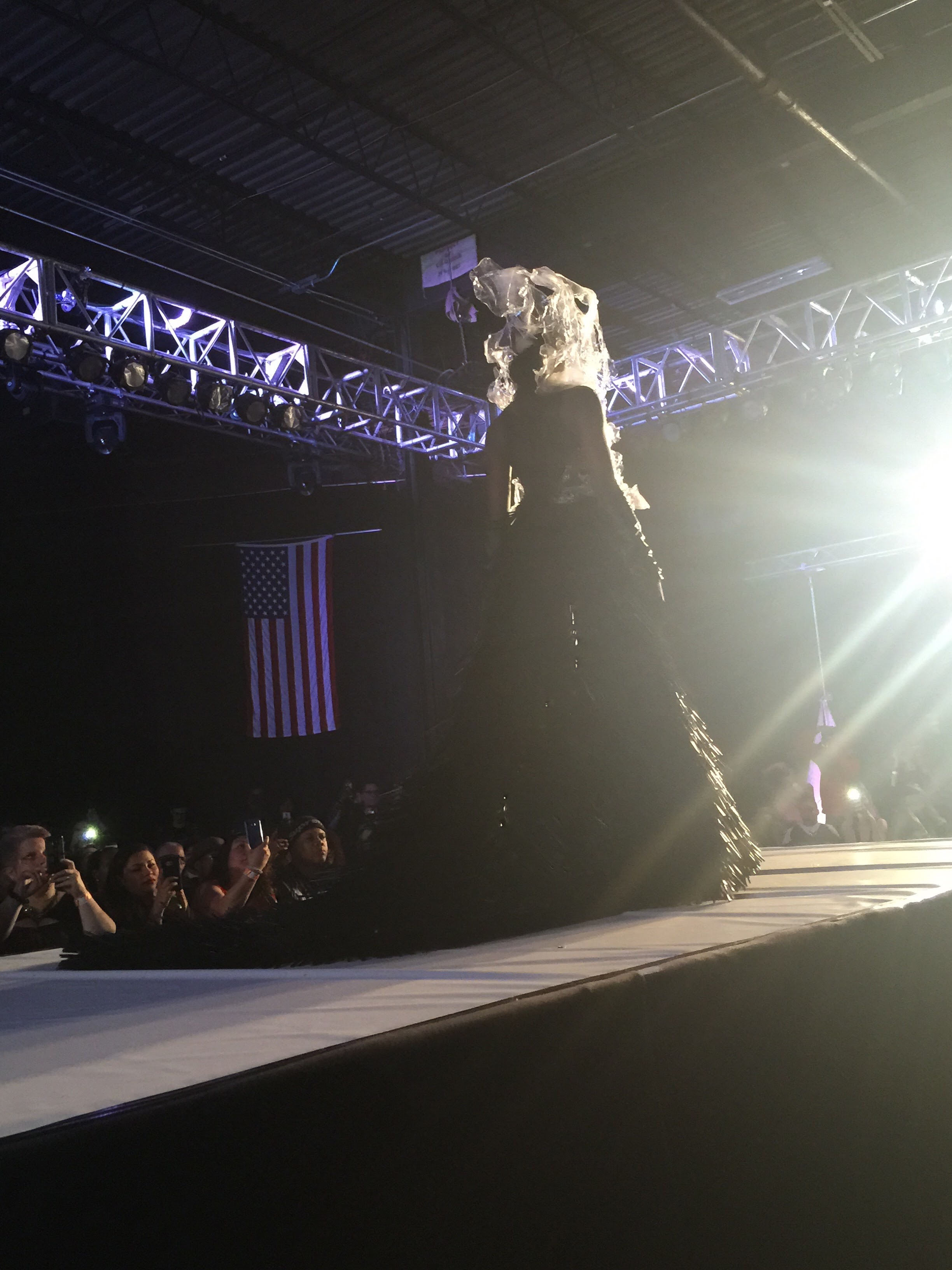 Watch Conrad Booker's finale walk to close out his memorable collection.