It's the last shopping day of 2015! Before looking forward to all of the new adventures (and outfits!) that 2016 will have for us, I made one final 2015 stop at one my favorite boutiques, That Little Black Dress (179 Glenridge Avenue) in Montclair, NJ.
I love this vegan leather jacket with these silver studs. She still had one left, so grab it now if you're interested. Call 973-233-0523 or email Jenna at [email protected].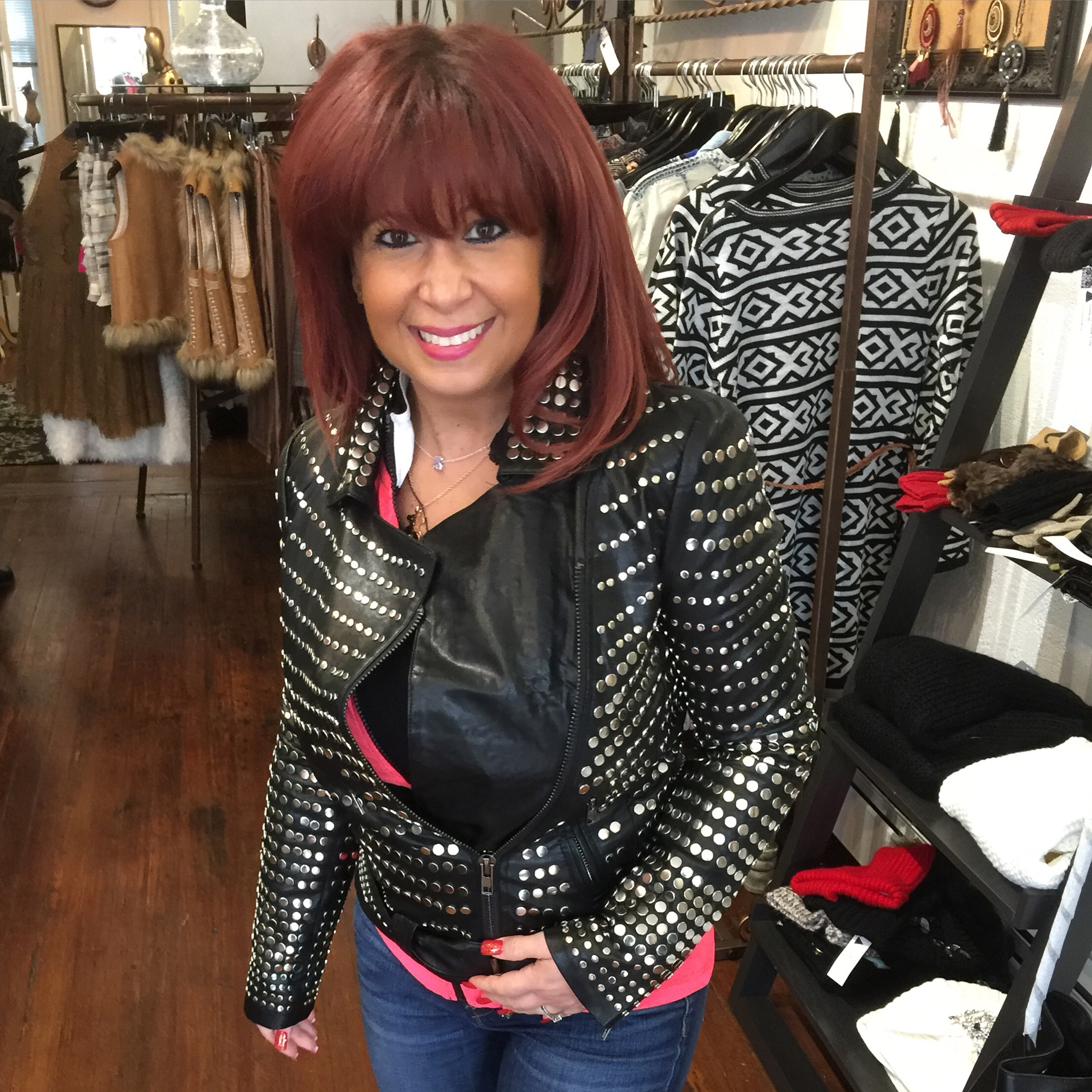 Getting glamorous in these bling gloves. There are a bunch of great colors available.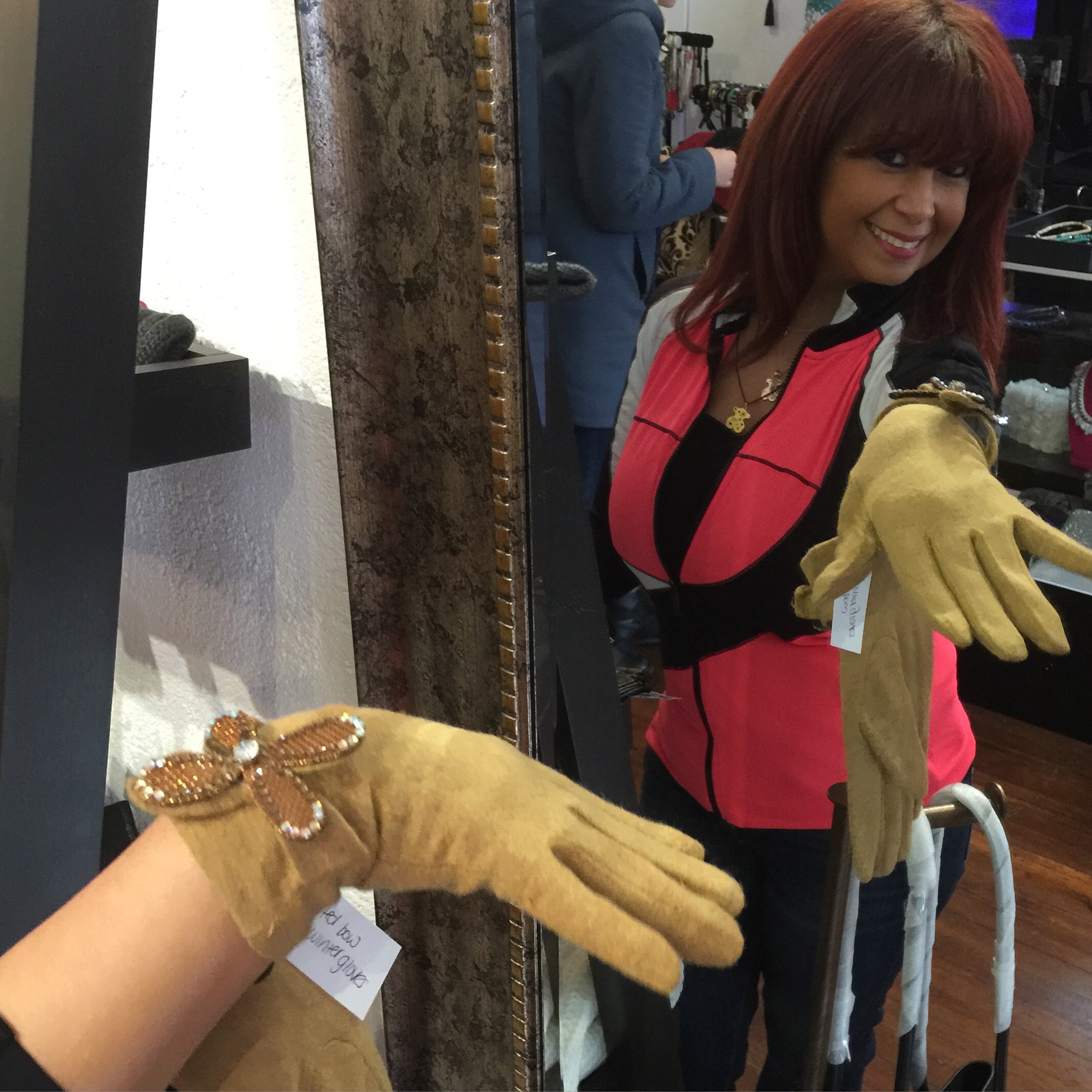 Come and shop this fabulous boutique, owned by the wonderful Jenna Davis. Please tell her that that you saw her on this blog! She has such great taste and it's always fun to see what new things she has on the racks.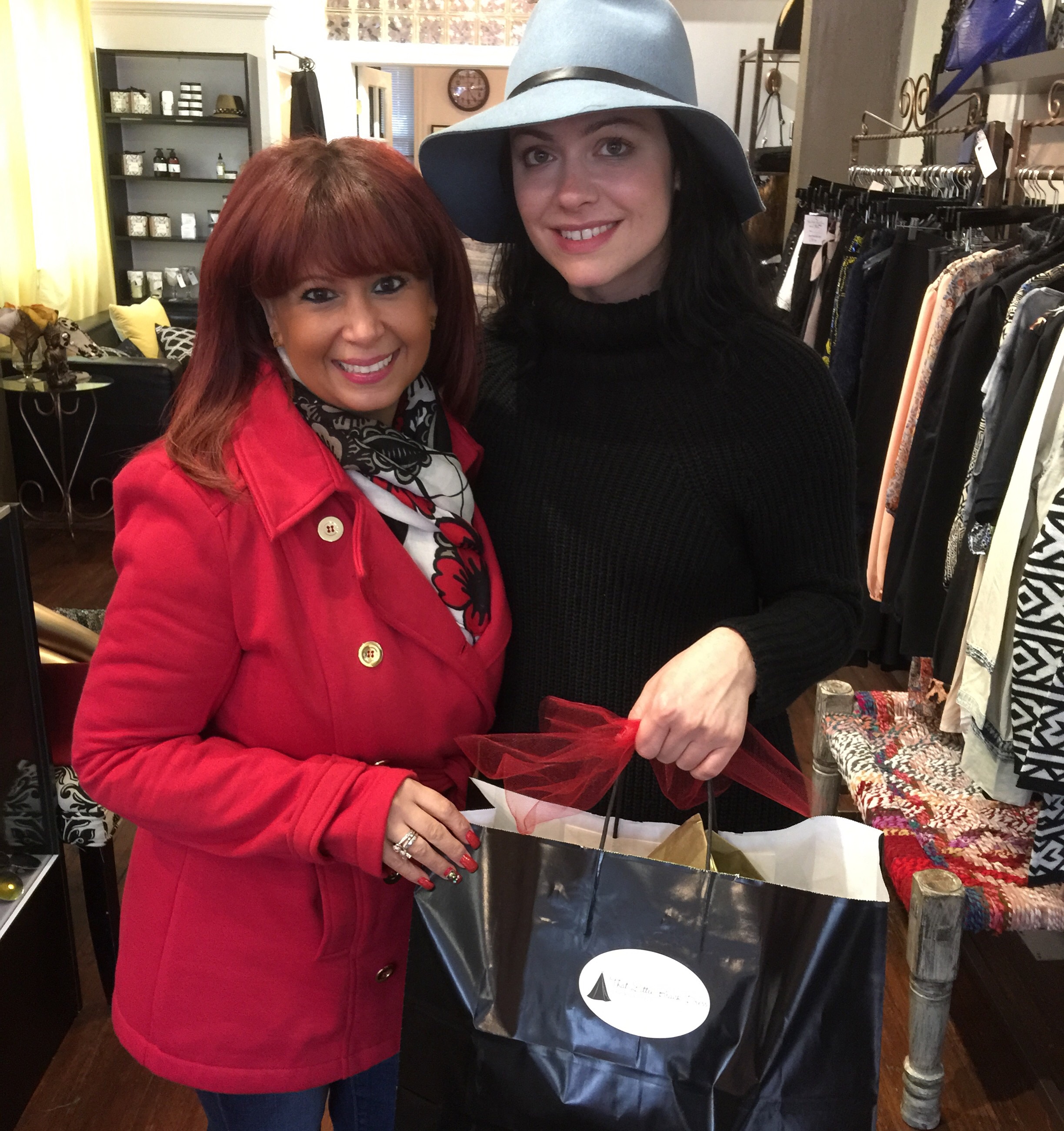 I love my blouse that I bought to welcome the New Year.  Lots of color and bling. I can't wait for a great fashion event to wear this one to!
Thank you to everyone who has read my blog this year and made all of these events so much fun.  I've made so many great new friends this year and hope to meet many more of you in the year ahead. See on on the runways!