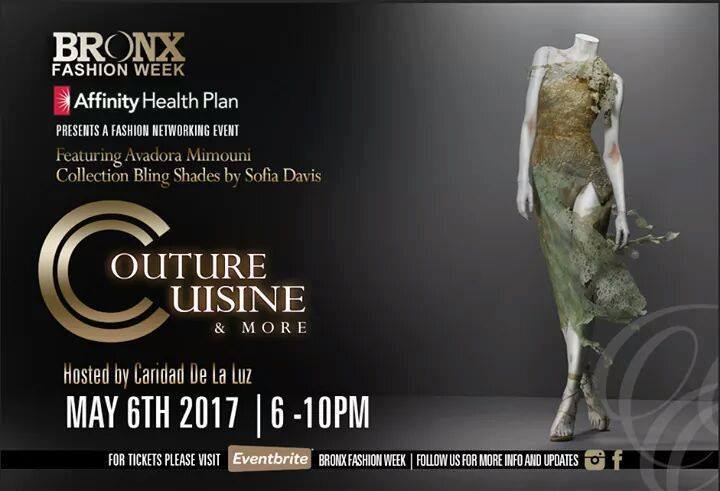 I love how fashion has given me opportunities to meet new people and explore new places. I'm super excited looking forward to my first visit to the Bronx in May when we attend two Bronx Fashion Week events on May 6th and 13th.
On Saturday, May 6, BXFW presents Couture Cuisine & More at Bronx Museum of the Arts (1040 Grand Concourse, Bronx, NY 10457), followed up the next Saturday by Mommy & Me at Bay Plaza New Mall.
I'm a Mets fan, so I know the Bronx as the home of that other baseball team. I wanted to know more about what makes Bronx fashion worth watching, so I spoke with the founder of Bronx Fashion Week, Flora Montes, and asked what excites her about fashion in her favorite borough.
"Exciting things are always happening in the Bronx," Flora told me. "However, if I had to name one it would be the "fashion revolution" that is evolving in the borough. Many fashion retail stores are opening up. In addition, many new and up-and-coming designers are returning to showcase their fashion lines.
"I am proud of the fact that Bronx Fashion Week has re-awakened the fashion industry. There is nothing more rewarding than to have models who have never walked the runway trained under Bronx Fashion workshops accomplish many great things under our Creative Director, Andres Chulisi. I am inspired daily by young designers who reach out to showcase their designs. Many who otherwise would not be able to [are] now are able to showcase in their hometown of the Bronx."
That sounds wonderful. I have my tickets to attend the two BXFW events in May 2017. What can I look forward to?
"On May 6, 2017, at the Bronx Museum of the Arts, Couture Cuisine & More is a fashion networking event announcing the Exclusive Partnership of Affinity Health Plan with Bronx Fashion Week. We are showcasing some amazing fashion designers, in addition to raising money through a silent auction to benefit the American Cancer Society.
"Partnering with Affinity Health, a community-based health plan, Affinity Health Plan is focused on supporting efforts towards having a healthy, mind, body & spirit. Affinity has built one of the area's largest physician networks, which includes 30,000 providers and more than 85 of the top hospitals in the Greater New York Region. Affinity offers a variety of programs under Medicare, Medicaid, Child Health Plus, Essential Plan and Qualified Health Plans on the New York State of Health Marketplace for members in New York City boroughs and Nassau, Suffolk, Westchester, Rockland and Orange counties. Affinity is dedicated to continuously supporting its community partners and we are pleased to announce our partnership in an event that combines our love of health, fashion, food and networking."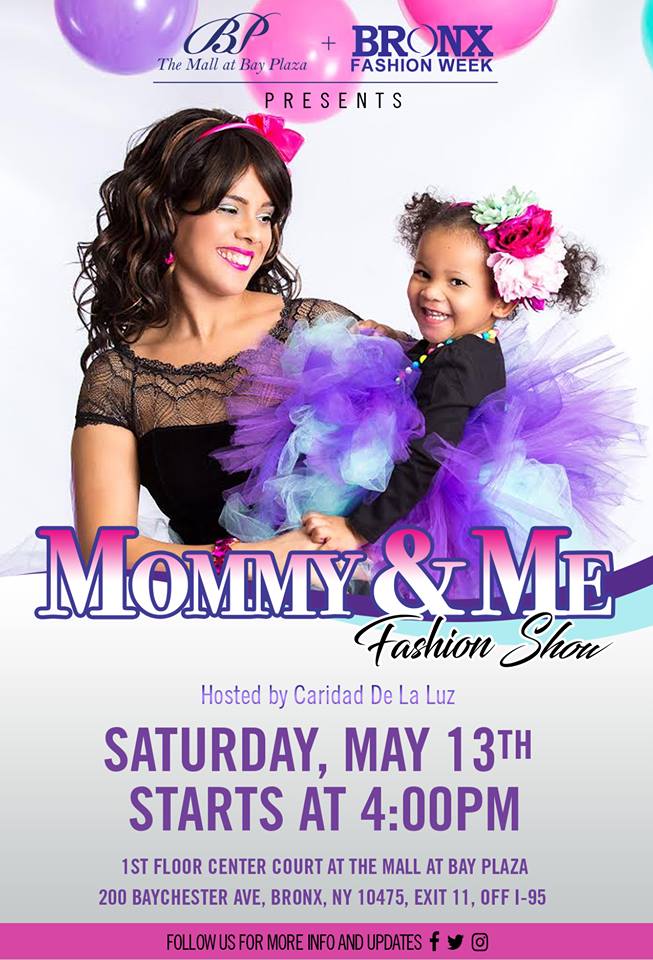 "Our next showcase following the May 6th event is ''Mommy & Me'' on May 13. It is a celebration of fashion and the beauty of motherhood and all that it entails in being a woman, whether you are a working mom in the office or a stay-at-home mom running a household of six children. Mommy & Me will highlight the beauty in every woman across the world."
Bronx Fashion Week will be hosted by Caridad De La Luz, known as LaBruja, who's considered one of America's leading spoken word poets and recently appeared on Broadway in "I Like It Like That".
Featured designers showcasing at BXFW will include Baqash Wilson, Bronx-born international fashion designer and co-editor of Rare Fashion Magazine; fashion designer & cover model – and my amazing friend! – Avadora Mimouni, the absolutely fabulous Queen of Fashion Sofia Davis, Editor-in-Chief of Fashion Avenue News, Michi Walden, Kevin Carlyle Smith, Stefania David, Klosetique Designs, Bharati Kemraj, and seven-year-old accessory designer Miracle. Bay Plaza Mall retail stores such as GAP, Old Navy, Monsoon and more will also be represented.
I'm sure that both of these Saturday events will be fun, fabulous and fashionable! Get your tickets now at:
https://www.eventbrite.com/e/bronx-fashion-week-48-hour-ticket-sale-save-20-on-general-admission-tickets-30989751180
and I'll see you in the Bronx!