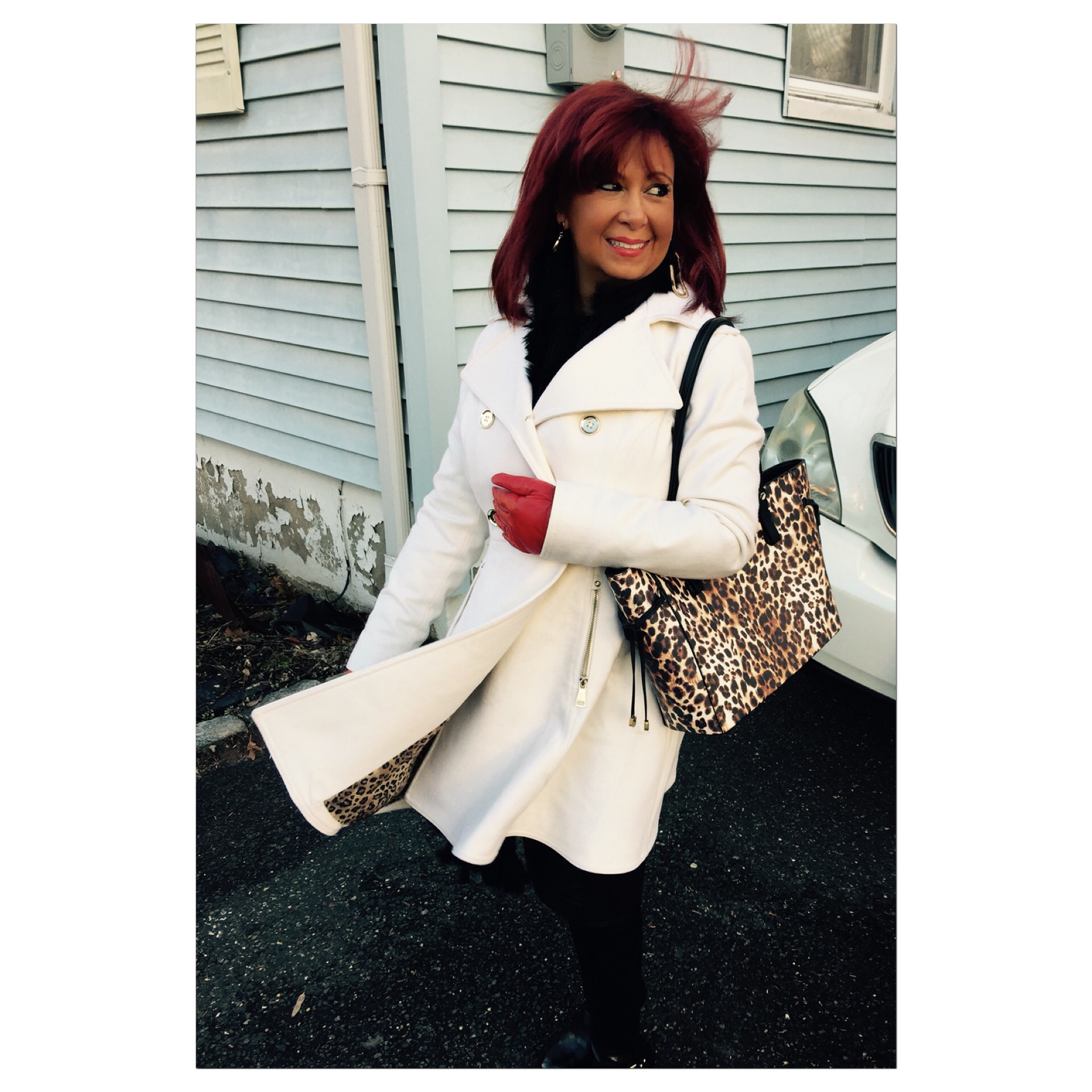 Turn the winter blues into winter white in this must have stylish wool flare coat paired with this beautiful leopard tote to complete the look.
Wool Flare Coat by bebe.
Leopard Tote by bebe.
Leather Red Gloves by bebe.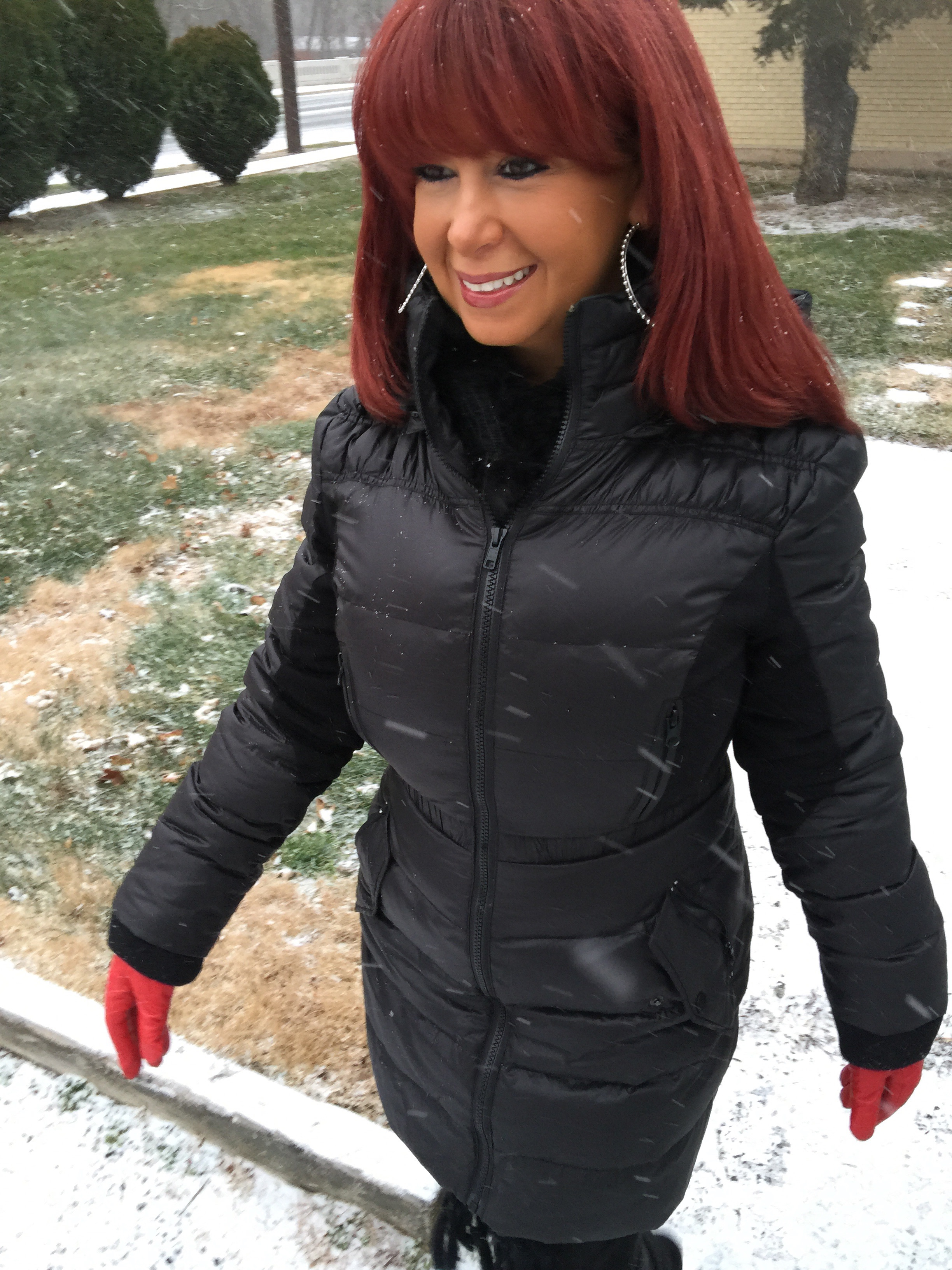 Baby it's cold outside …
Embracing the snow in my warm and cozy down coat.
Stylish Coats by bebe.