One of the misconceptions about fashion is that it's shallow. People who aren't in the fashion world often see it as over-priced clothes, worn by too-perfect models. At its best, though, the fashion world can help people be more confident, feel better about themselves and use their talents to raise awareness and be a force for good.
On Saturday, April 29, I will be attending the Shop. Sell. Strut! event in Lakewood, NJ. This special event is notable not just for the exciting concept, but for the impressive young women who created it and the incredibly important mission it is focusing on.
Shop. Sell. Strut! is going to be a high-profile event, combining a fashion marketplace – featuring racks of pageant & prom gowns – with an exciting runway show. The afternoon will benefit Autism New Jersey, the largest statewide network of parents and dedicated to improving lives of individuals with autism spectrum disorders.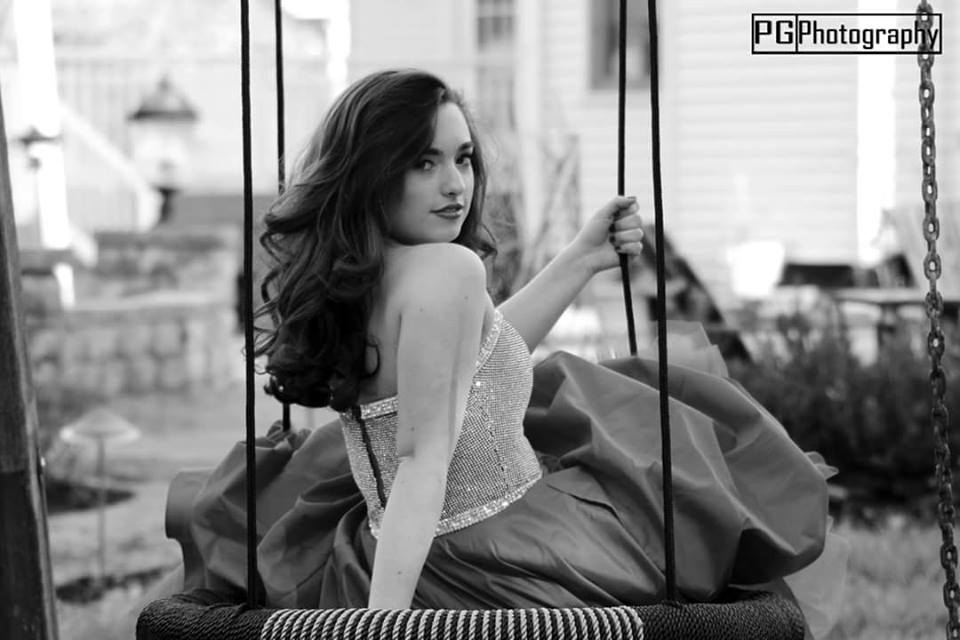 The founders of Shop. Sell. Strut! are Alyssa Lego and Amanda Witkowski. Alyssa began her charitable work when she founded My Name Is, which is dedicated to removing labels and negative stereotypes for children with special needs. I had an opportunity to interview Alyssa and Amanda about the upcoming show, and started by asking Alyssa why she felt compelled to create My Name Is.
"I believe there are three main reasons that make it challenging to remove negative labeling. The first is the fear of the unknown. Children with special needs may act differently. And when that behavior is not as predictable as a typically developing young person, there may be an immediate fear (fear of being uncomfortable, fear of danger) which then controls perception and leads to judgement. It's easier to just say, "He's weird," and walk away to a more comfortable place as opposed face the fear and work through it.
"Another reason for the challenge is the lack of integrated programs. Sadly, children with special needs and their families live a very isolated life. There does not exist sufficient opportunities for the two worlds, differently-abled and typically-abled, to co-mingle. There's value and reward in having a typically-abled child to work/play closely with the differently-abled. But education on the value and on the disability as a whole is lacking, leaving programs sparse.
"The third challenge that I see is how fast we move as a society. The pace with almost everything is get it done yesterday. We move fast, and we're very competitive. The community with special needs requires patience, tolerance, understanding – all things that are typically slower paced. The two rhythms just do not jive."
I am so impressed by Alyssa's maturity and understanding of these issues. Her family has a deep personal connection, since her younger brother Michael has special needs himself. I asked her what are some of the biggest misconceptions children like Michael face.
"I can name two profound misconceptions that may be helpful to people reading this blog. Sometimes children with special needs have a behavior that seems peculiar or socially unacceptable. But the behavior may actually be something else. That child may be trying to seek or avoid sensory which ultimately regulates them in society. They could be coping with an uncomfortable social situation, or they could be communicating in their own way. Therefore, a behavior does not mean that the child is being difficult. It could mean they may need sensory input or for their peer or caregiver to take the time to understand and resolve the situation.
"The other misconception that comes to mind is an individual with special needs does not understand. My younger brother is a good example. He is non verbal. But he is very smart, very aware, very keen and understands most things. We try very hard to never talk about him when in front of him. We address my brother like we do with anyone else. And I would encourage people to do the same. Just because a child with special needs does not respond or express him/herself as you and I do, does not mean he/she does not understand. They understand much more than you know. And remember, they have feelings just like you and I."
How has she worked to help kids deals with those misconceptions?
"Appreciation starts with two things. Understanding yourself and how you are different and understanding that being different is OK. In my Kindergarten Tour, "Friends Who Are Different," one of the first questions I ask young students is "Name three ways you are different." Then we talk about why those differences are special and how it's OK. We're so busy trying to be the same that we forget to celebrate the difference. When we touch on the delicate subject of being ridiculed about being different and ask the tough question, "If being different is special and important, then why would you make fun of it?" and "How does it feel to be poked fun of?," there's a new understanding. Once this realization comes to light, it becomes easier to take the concept and apply to more profound differences such as disabilities."
With so many important issues to address and having already created a successful program, why is Shop. Sell. Strut! the next step in your mission?
"If you know my Mom, I've been raised with "Go Big or Go Bigger!" It was the right time for me to take my non-profit work into a fundraising direction so that I could have more impact. But I wanted to be successful in a big way. Both my parents are very creative and I am fortunate to have inherited that gene. As most conversations start in my house, it was a thought after dinner when we relax and unwind as a family. My mom was suggesting we needed a better avenue to resell my pageant wardrobe. I mentioned a fashion show. The three S words were like a light bulb and the next thing I knew I was in logo maker creating the current Shop. Sell. Strut! logo. So my "why" is the desire to do more coupled with a great idea at the right time – I just seized the moment. I want to make a difference. I want to inspire change. I can't do that unless I take action, leverage what I know and love, and keep going bigger."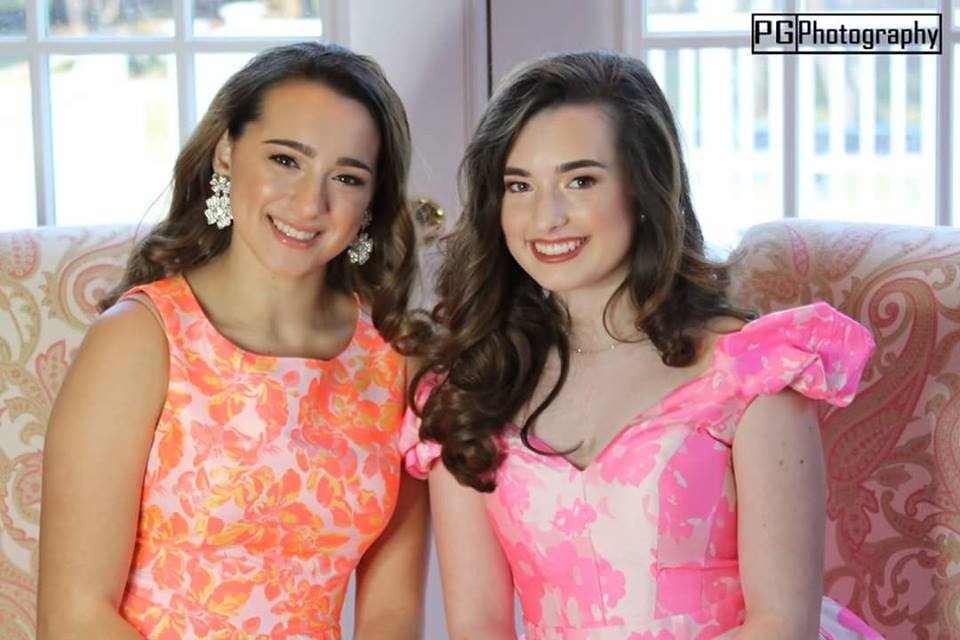 Amanda, how did you become involved?
"I've known Alyssa and her mother Dawn for a few years through pageantry. Last spring I went to a fashion event to support Alyssa, and she and her mom helped select my wardrobe for a pageant I was going in to. During the summer we were talking about pageants, appearances, clothes, and gowns and Alyssa started on the idea of selling what we had to get new things. It started out as more of a resale event. We have both tried pageant resale sites and that has worked a little. But we like to try things on, walk in them, and really consider the fit. Somehow we got to the idea that if a group of girls got together it might be more exciting, some swapping, some selling, etc. We toyed a little with the idea of putting our own things on the runway, but our ideas started to grow and evolve. The idea went through a few permutations, but always had some form of community service attached to it because that is what we do best. Each of us has done and continues to do other work in support to the autistic community. That was always the assumed community we would support. I don't think we ever considered any alternatives."
And the fashion show?
"I mentioned pageantry," Amanda continued, "but another interest and big part of my life is figure skating. I had an idea a number of years ago about doing a fashion show but changed that to a skate-thon, because that was more in my comfort zone to organize, plan and host. I did two events, Autism Skates 2014 and Autism Skates 2016. But always thought that a fashion show at some point would be fun. Once Alyssa raised it again, I knew it was time to move forward. Together we've been able to do the project I had always dreamed of just bigger and better than I had ever imagined."
Ok, I'm excited! What can we expect?
Amanda: "Participants can expect vendors, boutiques, an amazing gift auction, a live pearl party, photoshoots, step and repeats, our original idea of a resale shop, and then a couture runway show! We are stating it much like one would find at a New York Fashion Week Event with lighting, and a great DJ!"
Alyssa: "I can hardly believe how Shop. Sell. Strut! has evolved and grown in such a short time. I'm grateful to my mom, Dawn Lego, my partner, Amanda Witkowski and her mom, Maria Witkowski, and our event committee and media director. It seems that every day a new idea pops up. Fortunately we are very forward thinking and open minded. Being that this is our inaugural year, we trying it all. I'm so pleased that we've executed on most all of our wish list items.
"Shop. Sell. Strut! is offering a vendor market place, couture fashion show, auction gift raffle, awards program, pearl party. press conference, runway pit, swag, mini photo shoots, sessions with Matt Boyd Photography, theme song, growing tree, 50/50 raffle, birthday board… I hope I did not leave anything out.
"I'm looking forward to the press conference for obvious reasons – it will help spread our message and mission to a wider audience through media channels. But I am especially looking forward to the runway show where we are showcasing an autism-inspired, custom-made gown designed, created and donated by Talisha White. Talisha made the gown in three different sizes and we selected models in our castings. We plan to play a inspirational song as the models hit the runway. I'm sure it will be a touching and emotional moment."
Thank you Alyssa and Amanda for giving us so much information about Shop. Sell. Strut! and educating us on the special mission that you are so dedicated to. I cannot wait to attend and hope that lots of people who read this will purchase tickets and be involved!
Here are the details one more time. I hope to see many of you there!
Click here to purchase your tickets!
Shop. Sell. Strut!
April 29, 2017, 11am-4pm
Lake Terrace
1690 Oak Street
Lakewood, NJ