This past weekend, I attended the first committee meeting for Shop. Sell. Strut! Season 2, which is scheduled for Saturday, June 9. It was a wonderful afternoon, and the event is on its way to being a tremendous success.
Shop. Sell. Strut! is the fundraising arm for the Morgan Marie Michael Foundation (Tax ID: 82-1496694), a 501(c)3 supporting individuals on the autism spectrum with programming, appliances, and resources for enhanced living and development. The event in June is their primary annual fundraiser, featuring a fashion forward runway show. One hundred percent of the proceeds benefit the Morgan Marie Michael Foundation.
I've been honored to be asked to serve as the Honorary Model for Season 2, as well as an honorary member of the event committee. Seeing what is being put together, and all the energy and effort everyone is dedicating to the cause, has been so inspirational.
The meeting was held at Breaking Grounds Coffee & Cafe in Mt. Holly, NJ. It is the perfect space, and truly symbolic, due to its mission to provide inclusion, diversity and opportunity for adults with developmental disabilities. They took such amazing care of us, and the space is so comfortable. The entire town is quaint and beautiful, so be sure to stop in if you're in the area. If you happen to have children or family members with autism, it's the perfect spot for them to enjoy. Oh, and the bagels and pastries are delicious! www.breakgroundscoffee.com
Over the next few months, I'm going to share a lot about Shop. Sell. Strut! and these amazing women putting the event together. Part of Saturday's meeting was a photo shoot, to give our team promotional shots to use. What a fun opportunity to get everyone together, dressed up and modeling for the camera. All of these photos were taken by Naomi Rivera at Looking Glass Photography. Thank you, Naomi!
If you'd like to support Shop. Sell. Strut!, tickets for the June 9th event are now on sale at one.bidpal.net/shopsellstrut/ticketing. We're working on a great selection of items for the silent auction, and there will be other opportunities to donate and support. You can even support the Morgan Marie Foundation on Amazon Smile. Get in touch if you'd like to be involved or if you have questions.
We started off by going on Facebook Live to give away this autism-inspired bracelet to one of our Facebook followers. This was done in celebration of our 500th Facebook follower. Congratulations Marco Panting for being the winner!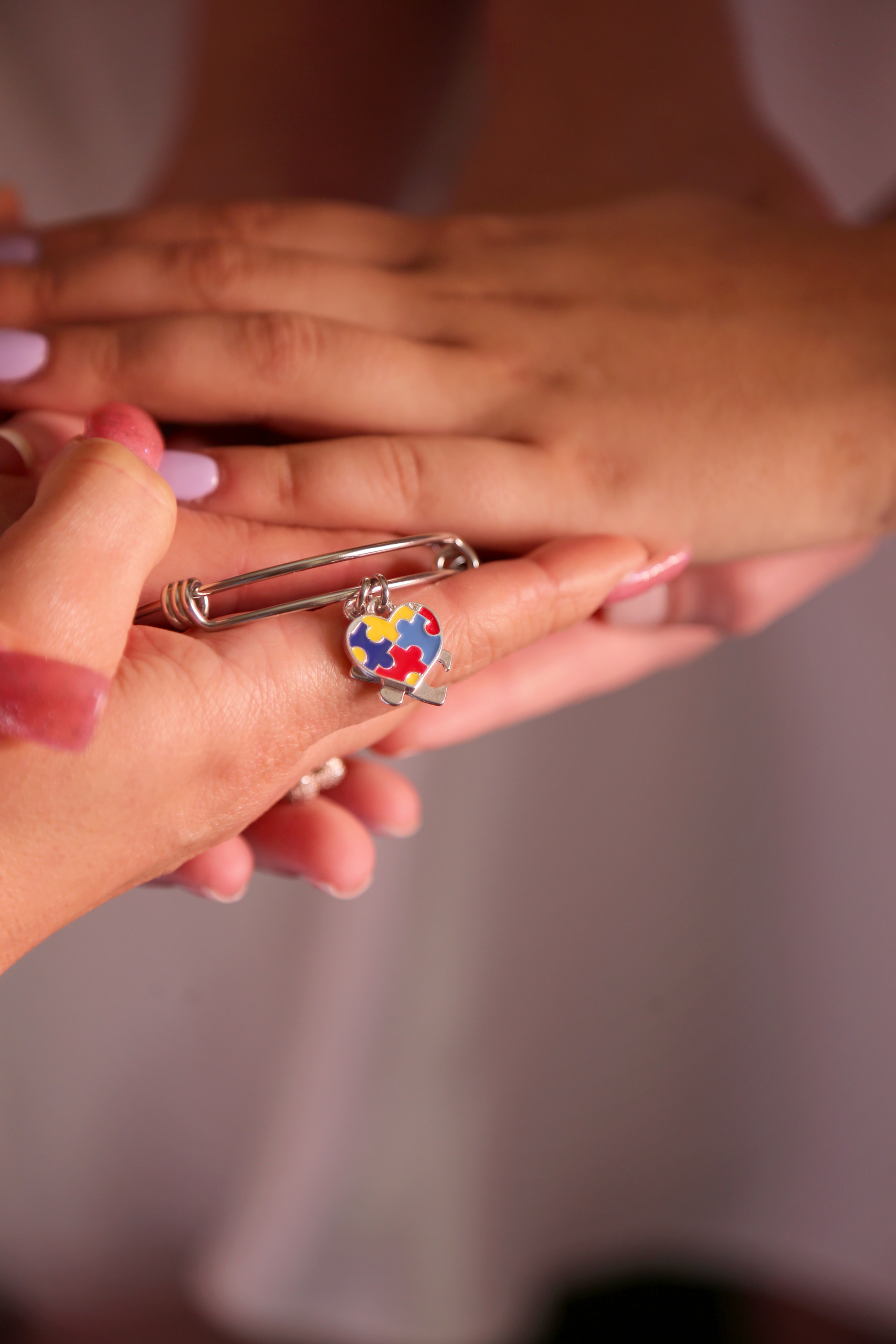 Here are Shop. Sell. Strut! and Morgan Marie Michael Foundation co-founders Amanda Witkowski and Alyssa Lego.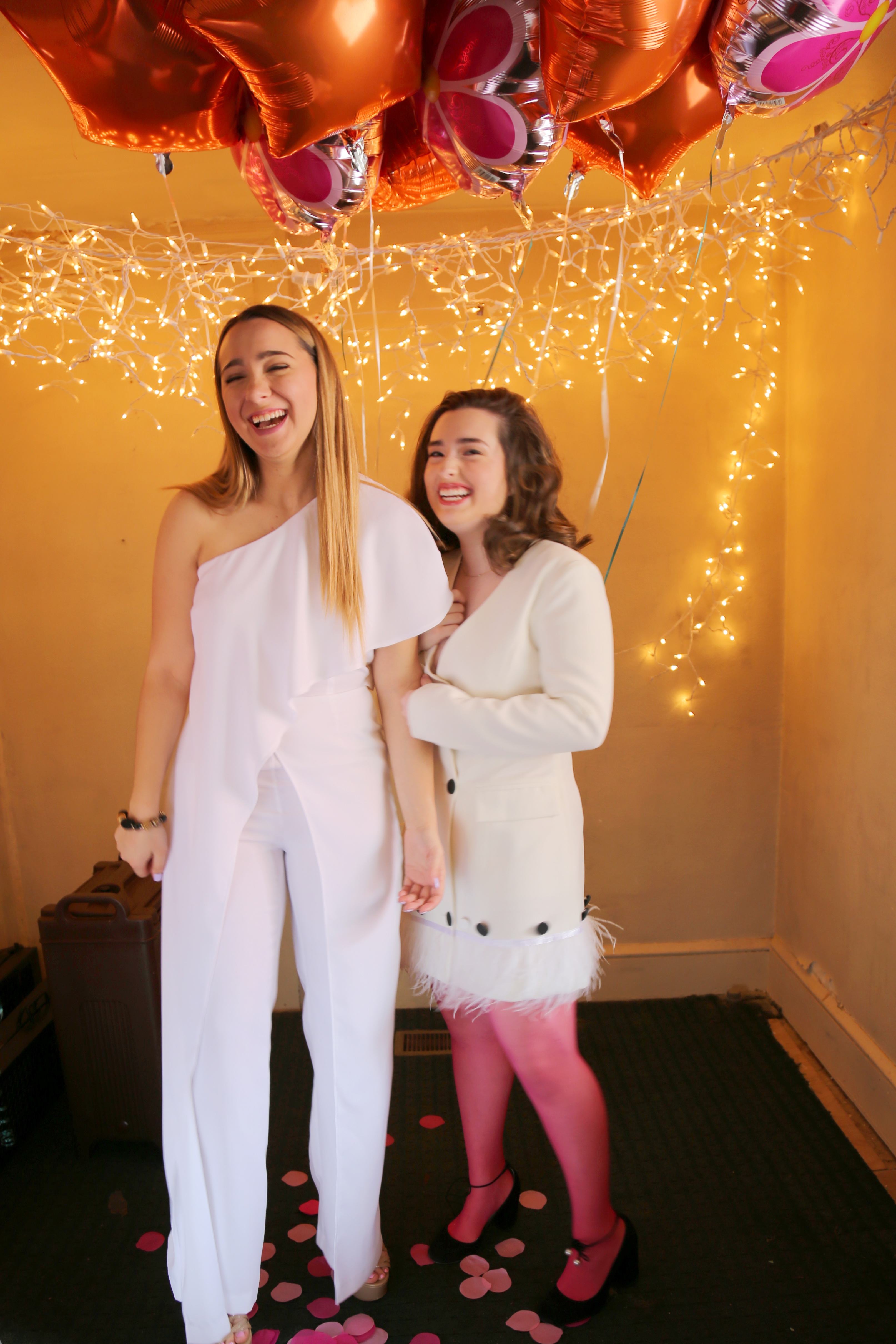 Our Event Committee Members Brooke Niemiec, Cameren Berry, and Laura Singer. It was great meeting all of you, and going on this journey together!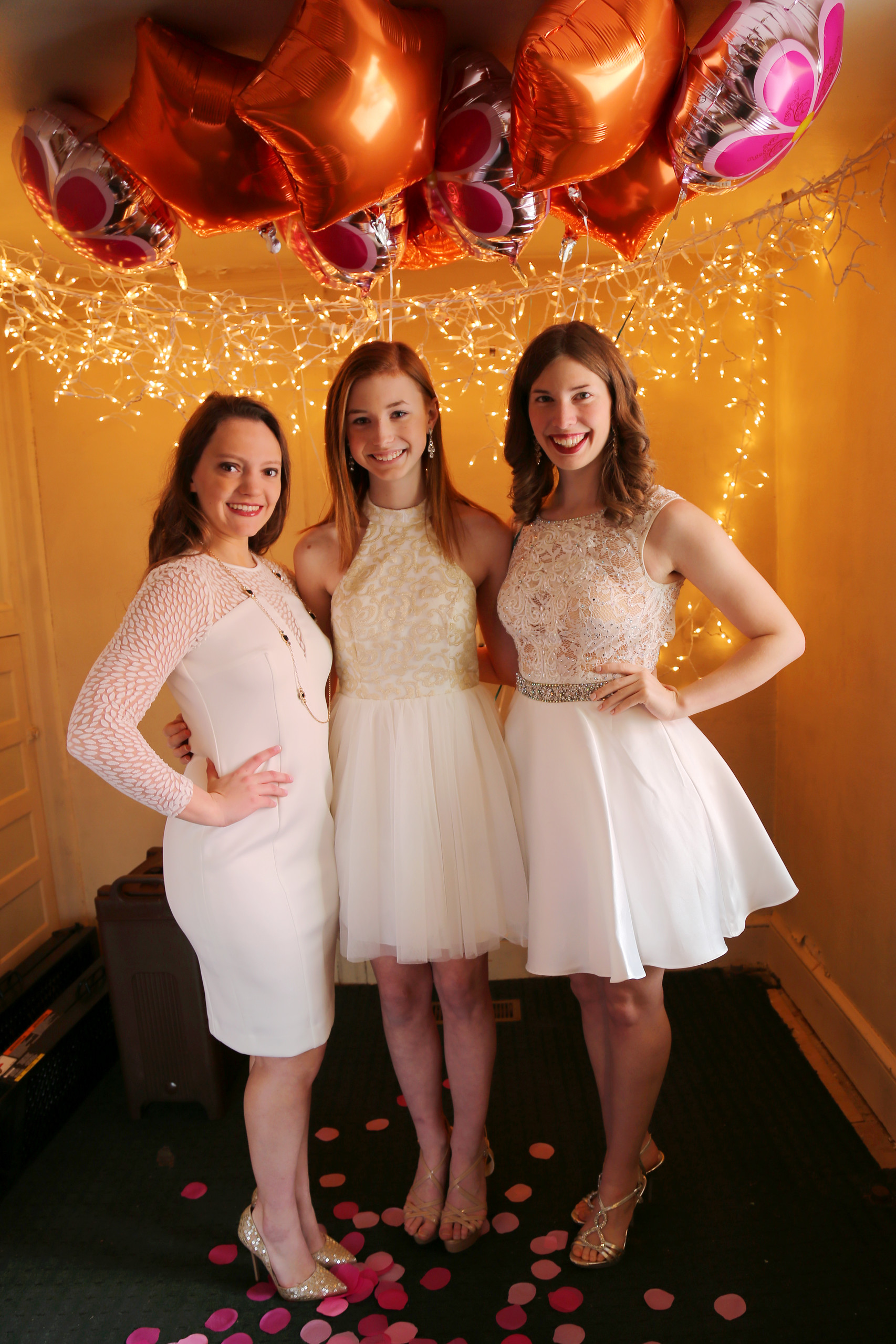 Think I was having fun?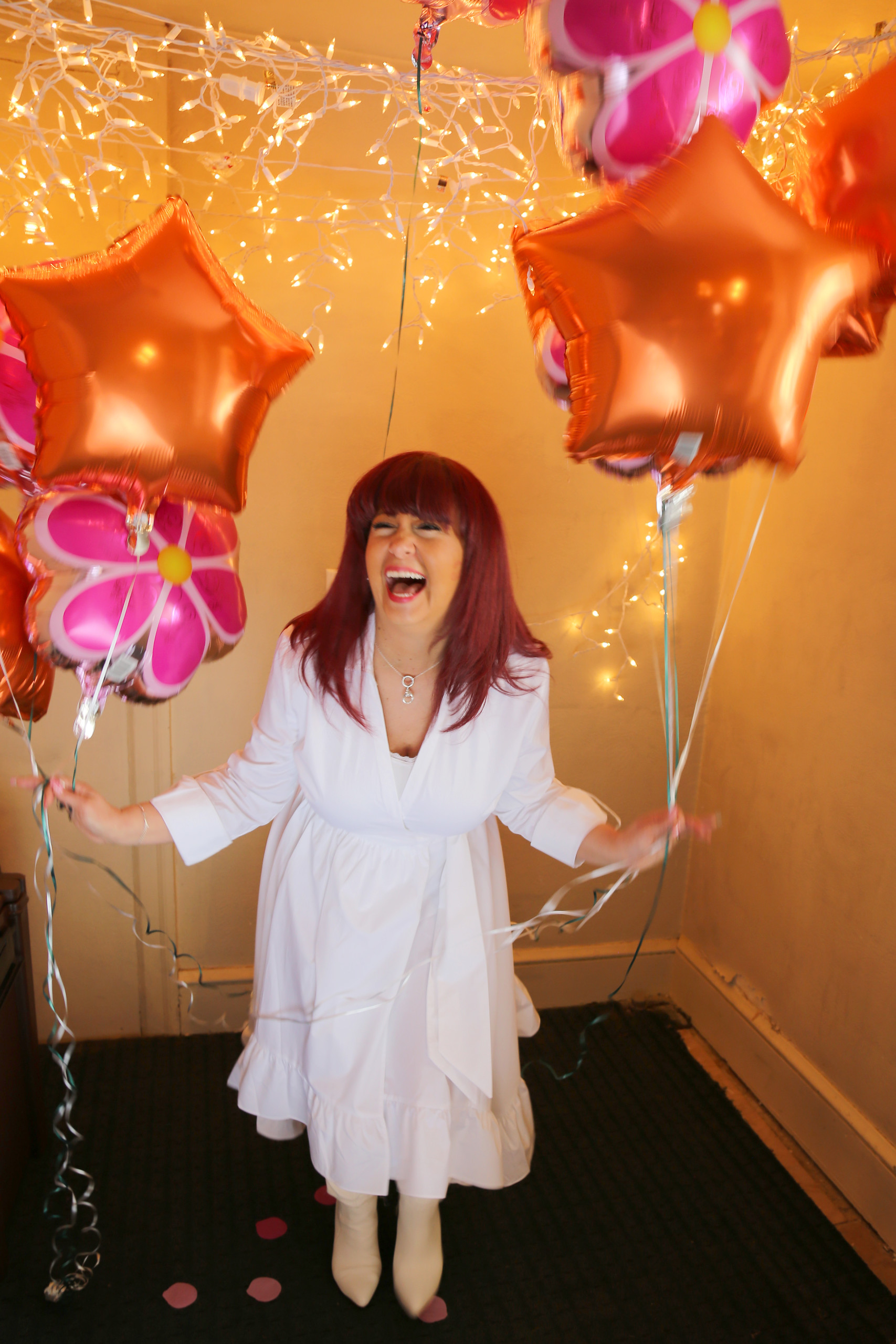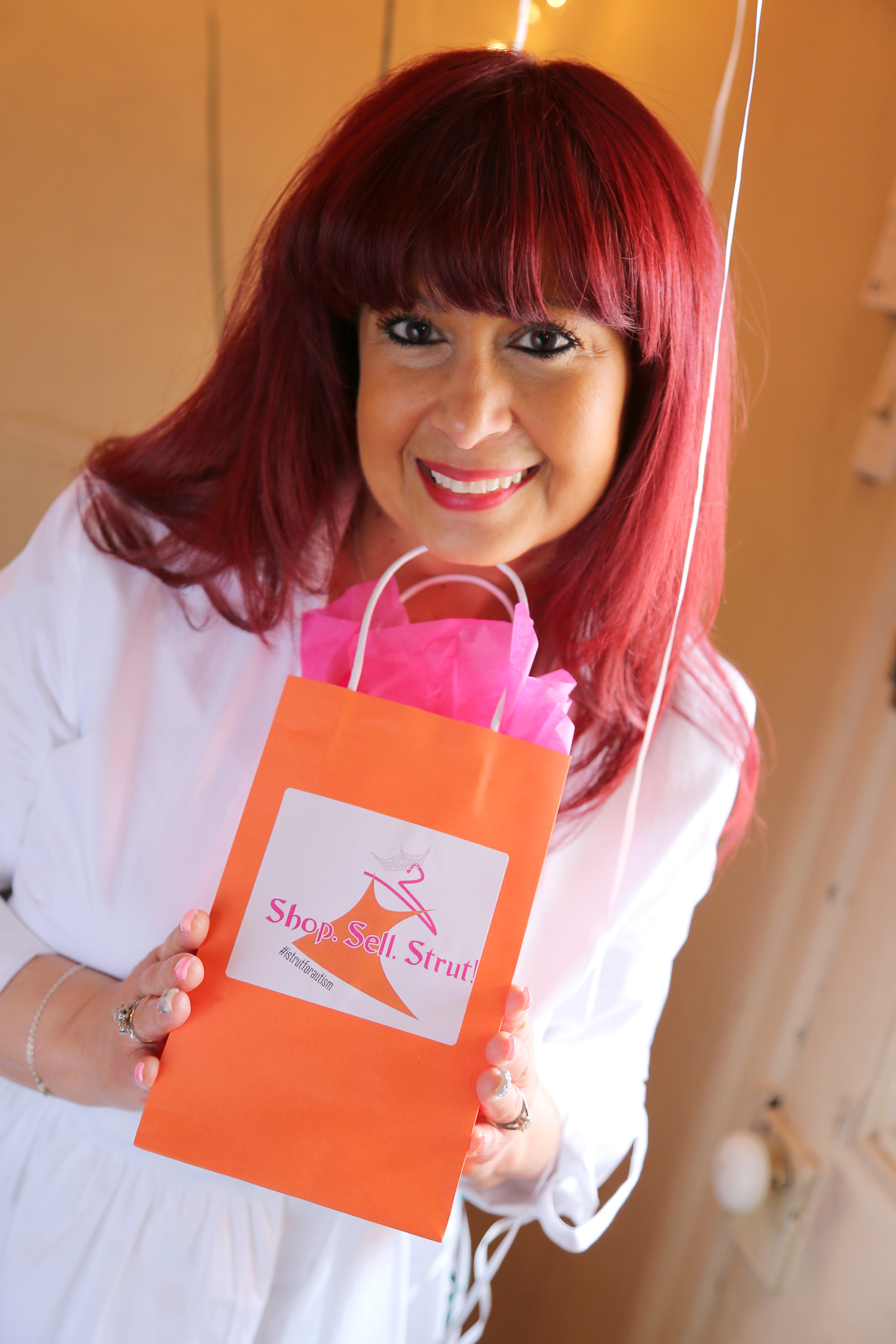 # I Strut For Autism, Do You?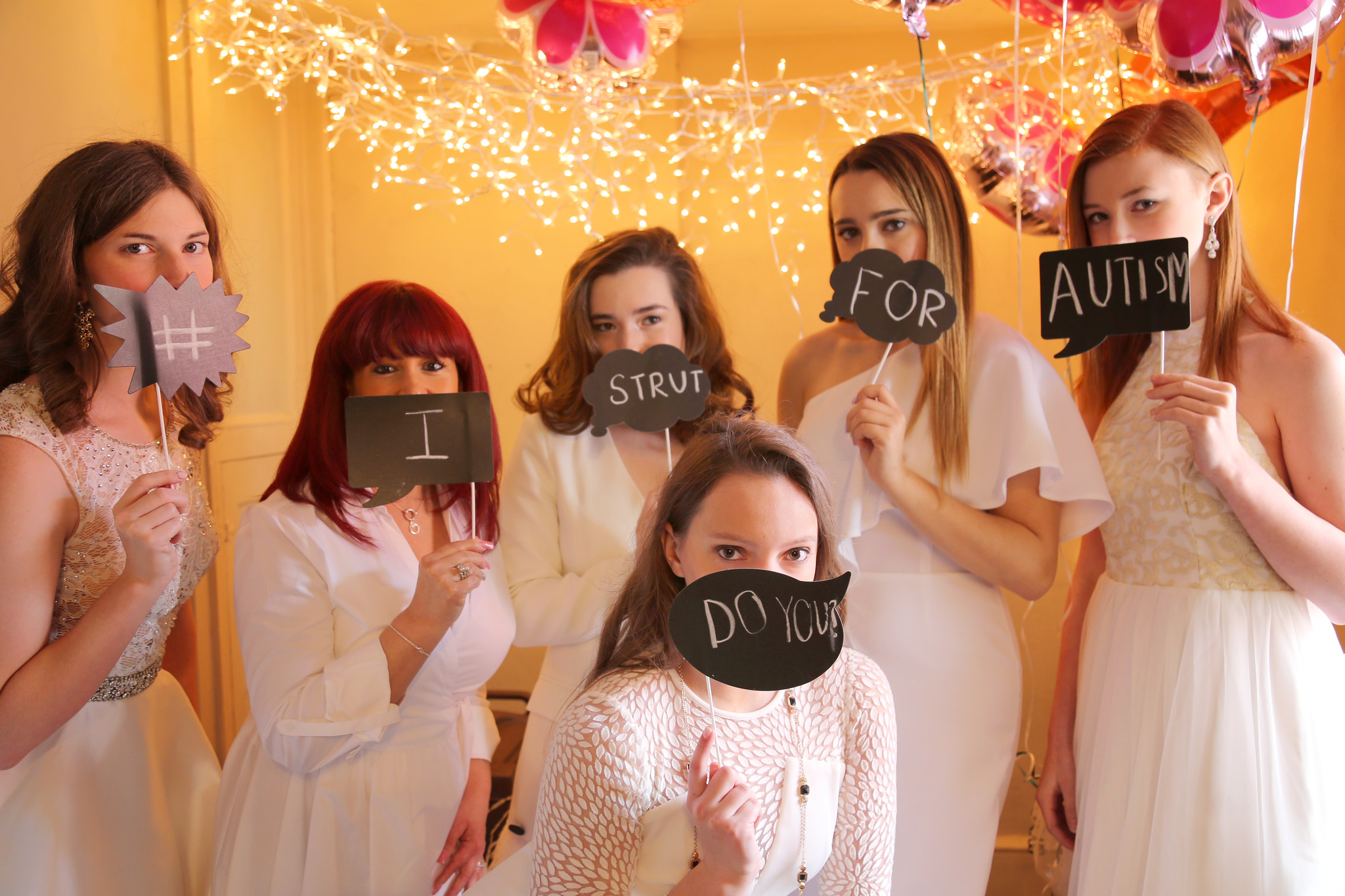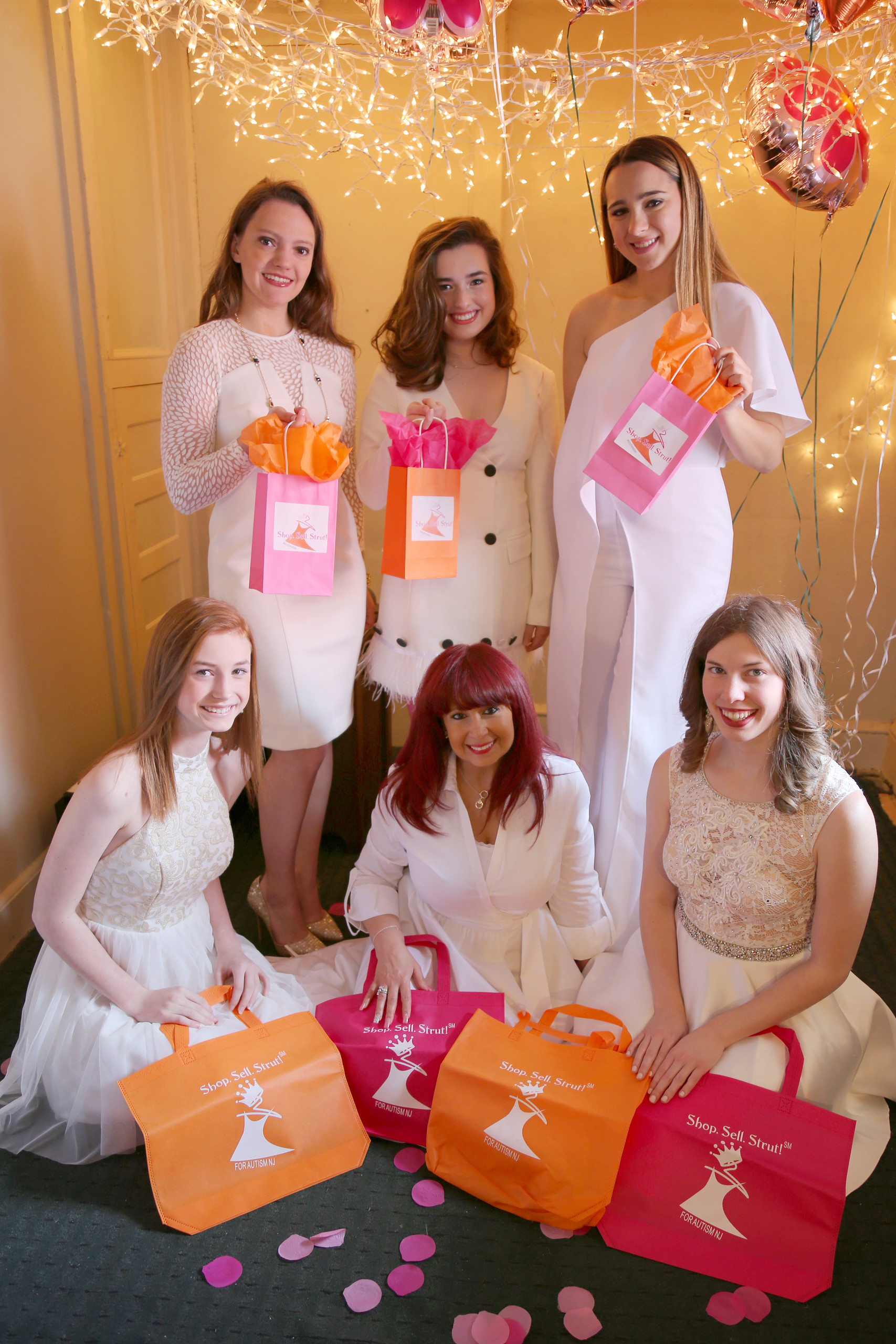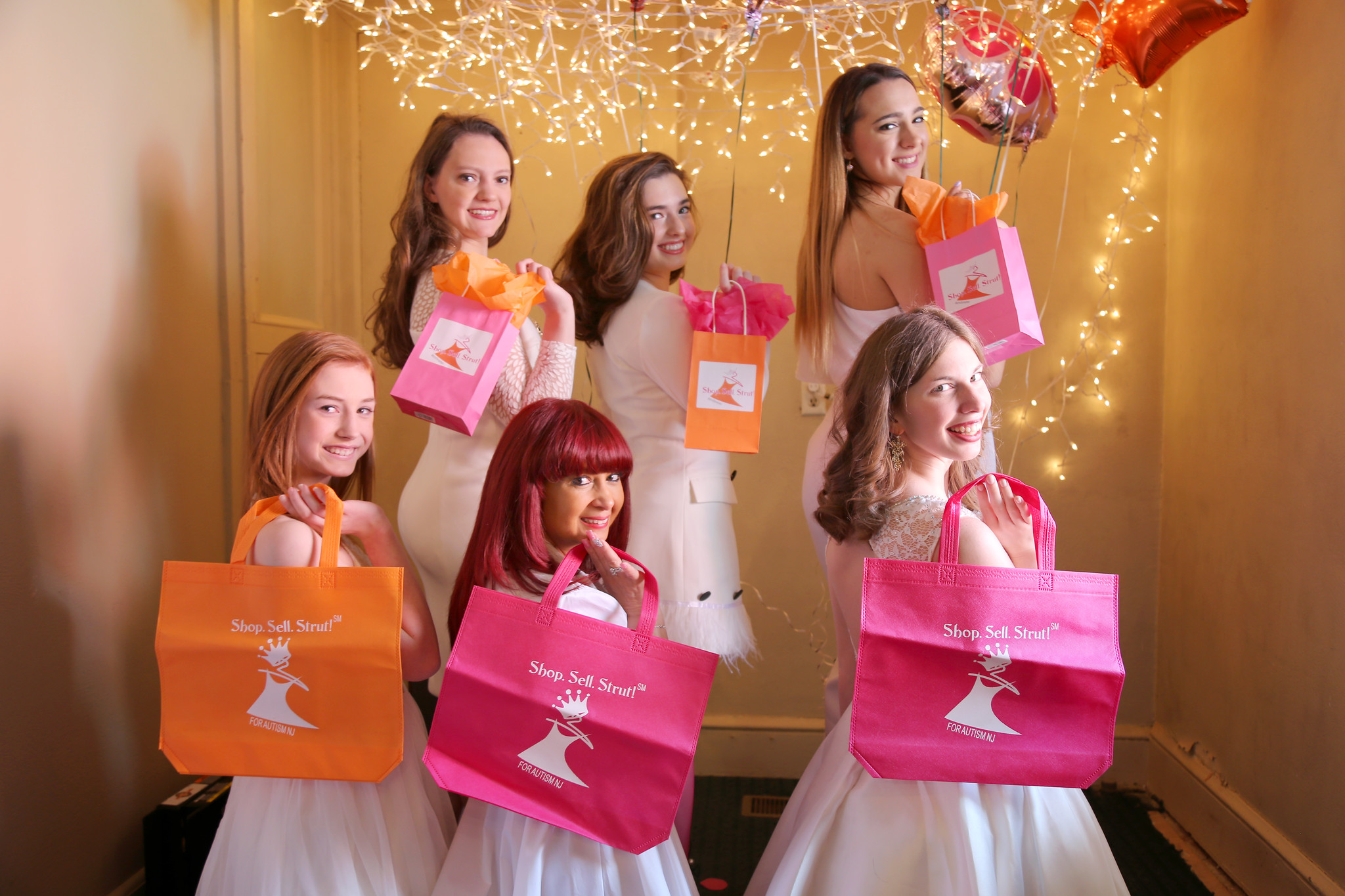 Committee member Brooke Niemiec.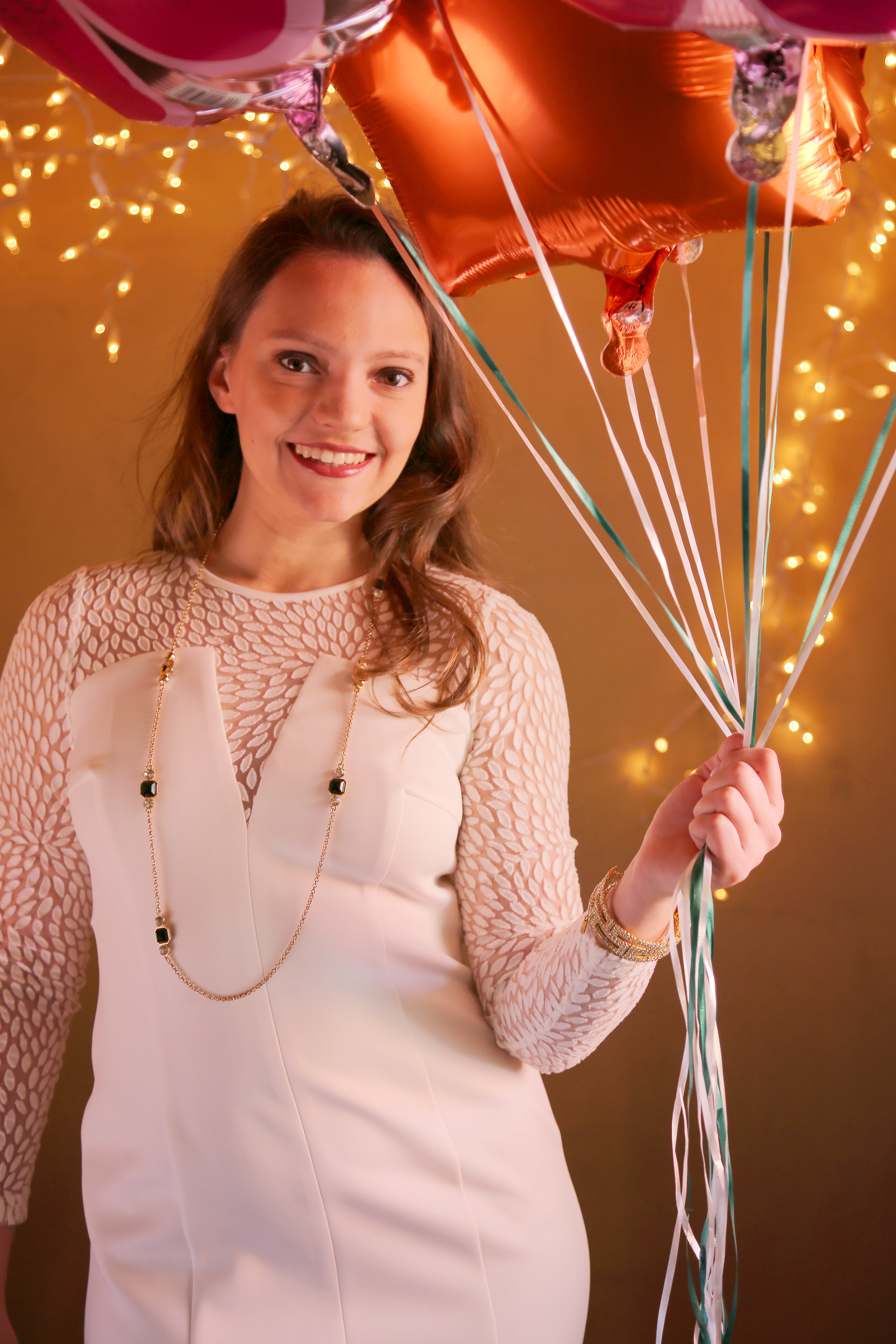 Committee member Laura Singer.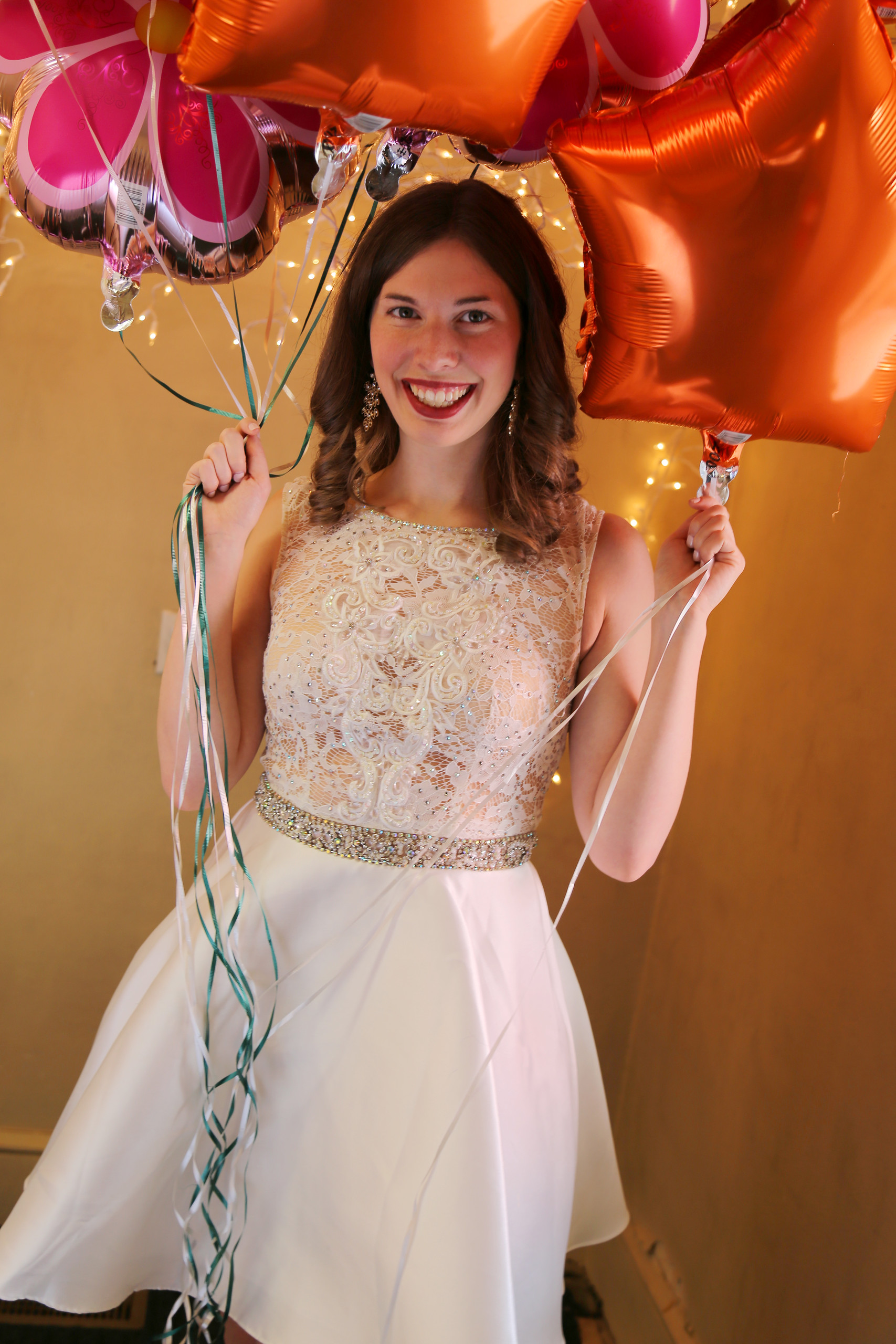 Co-founder Alyssa Lego.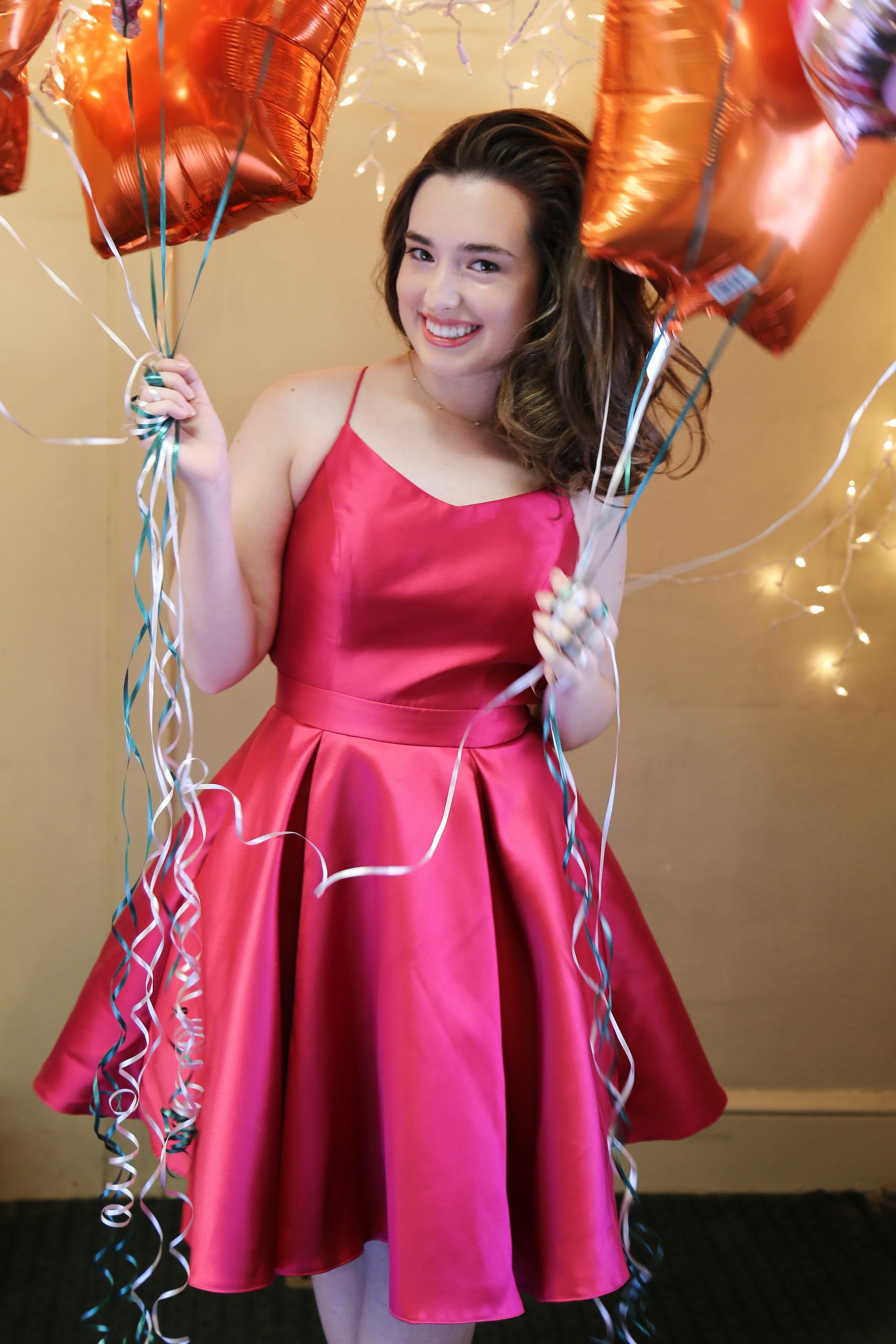 Co-founder Amanda Witkowski.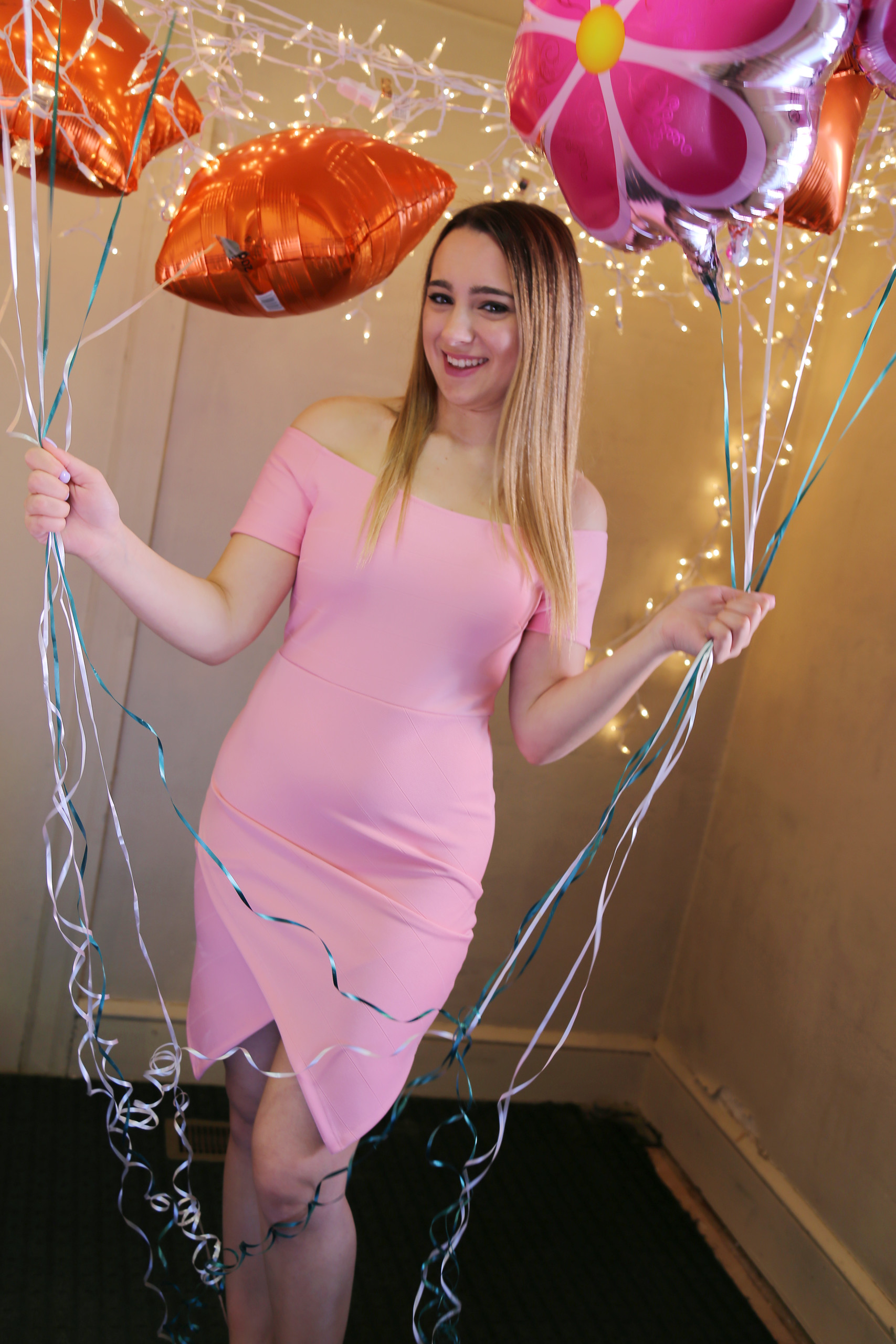 Committee member Cameren Berry.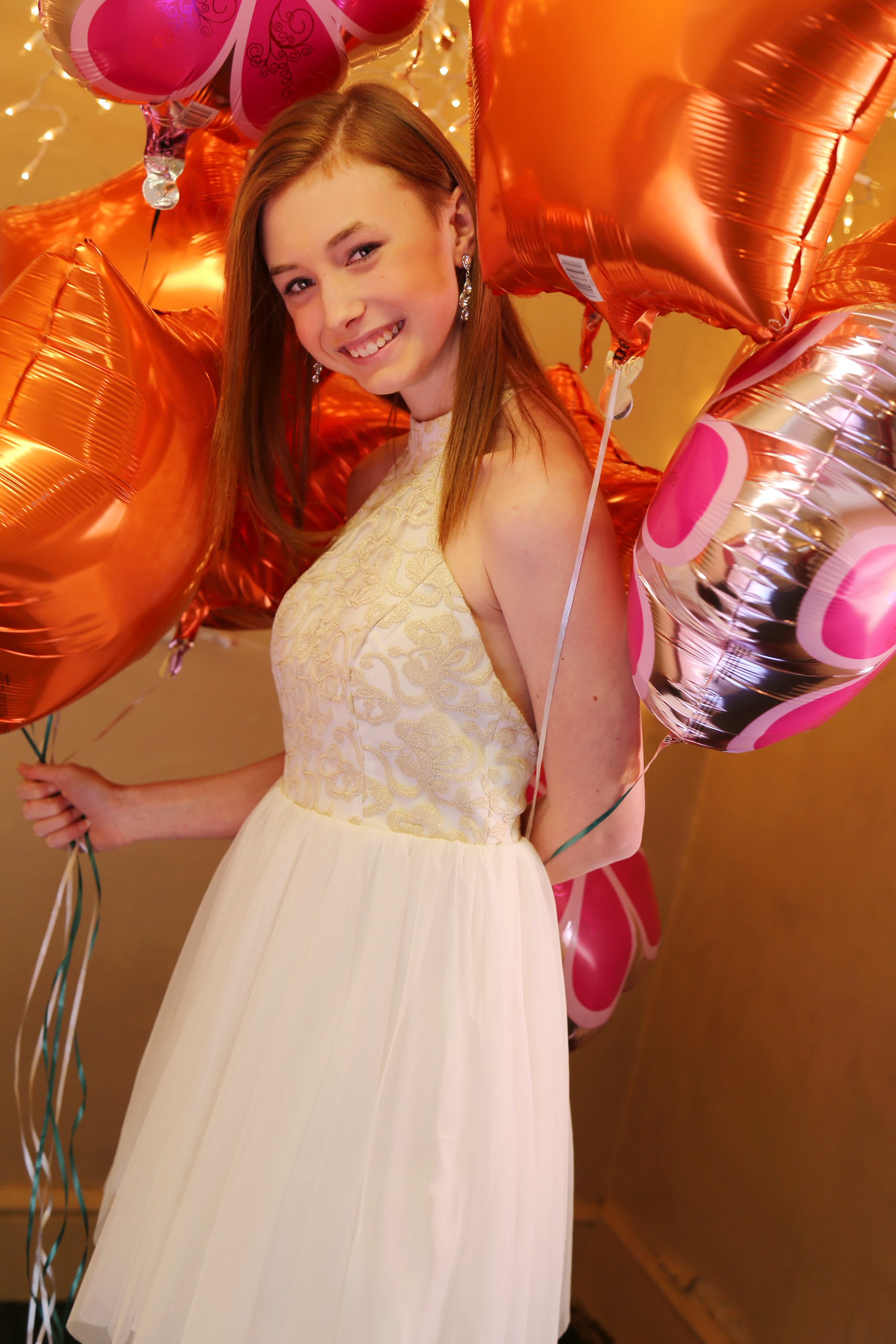 I had to show off my pink custom couture dress from the amazing designer John Leon (www.johnjnlleon.com). Thank you so much, John, for your amazing creation, and for staying up until one in the morning to have it ready for me, at the last minute! We're hoping to include this one-of-a-kind piece on the runway in June. I'm going to do a whole blog on it soon. I love it!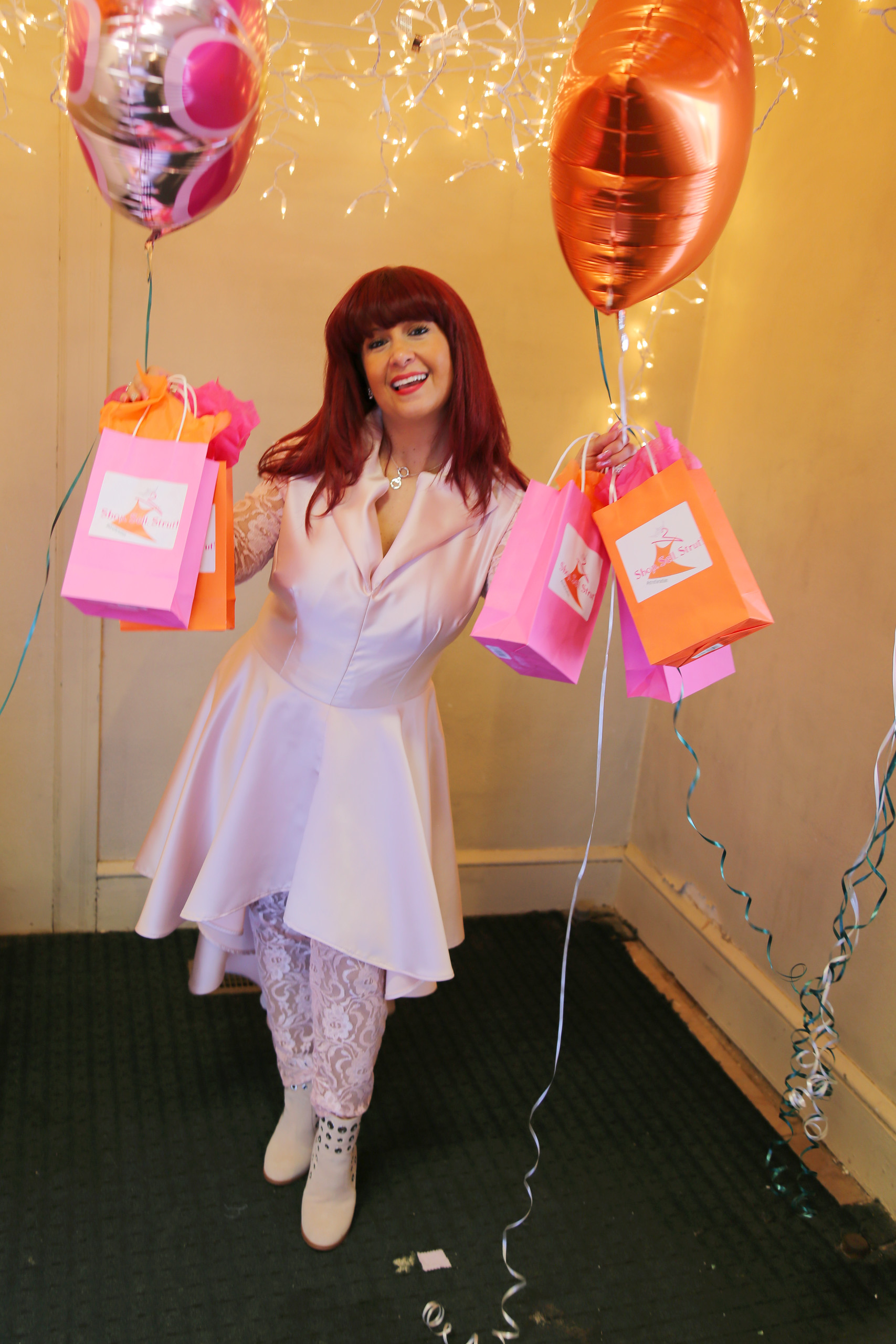 Most importantly, we're a family coming together to support an important cause that affects millions of families. We want to raise awareness of the needs that exist, as well as money to support the cause and make positive things happen. Everyone who is involved is committed to positive change, and we all hope our contributions will make a huge difference.