On February 16, 2016, Art Hearts Fashion #ArtHeartsFashion presented a fantastic FW16 Women's Runway show as part of New York Fashion Week #NYFW at the amazing Angel Orensanz Foundation Event Space in New York City. In the beautiful setting of a stunning converted church, the runway hosted collections by Merline Labissiere, Lainy Gold and Stello Official. Congrats to everyone involved and the Art Heart Fashion team for putting on such a memorable event!
I was thrilled to receive a last-minute invite from my good friend Jill Leap, whose superstar daughter, Sophia, was modeling for Lainy Gold. What a night of fun surprises, highlighted by Lainy's collection. Lainy Gold may be best known for her fun and colorful swimwear, but this collection focused on fantasy and medieval-inspired designs for eveningwear or making a grand entrance at your next party. There were innovative uses of color and fabrics that brought storybooks into a modern setting.
Here are some of my favorite shots from the show. Follow Lainy Gold Designs on Instagram (instagram.com/lainygolddesigns) and on her website www.lainygolddesigns.com.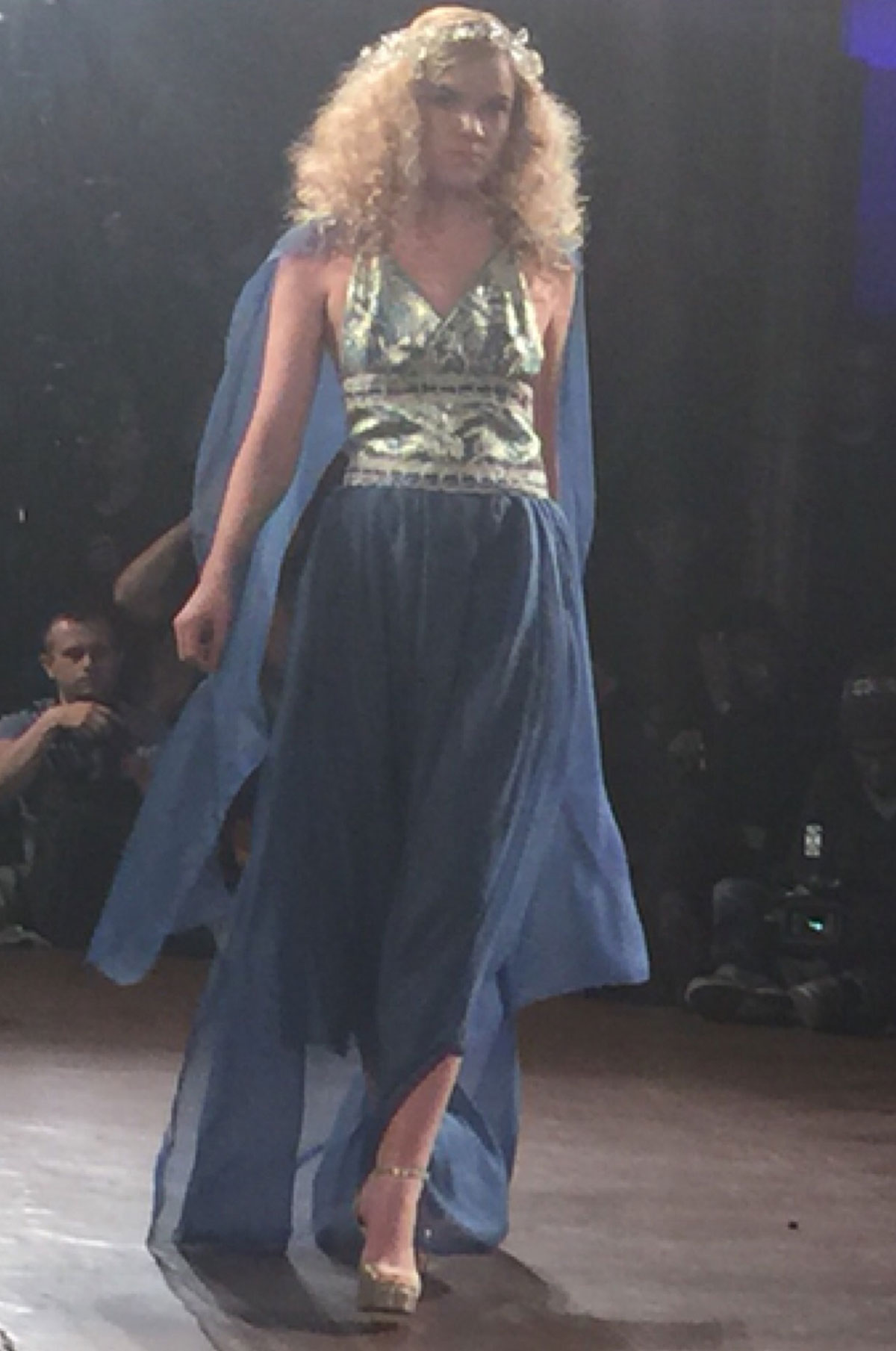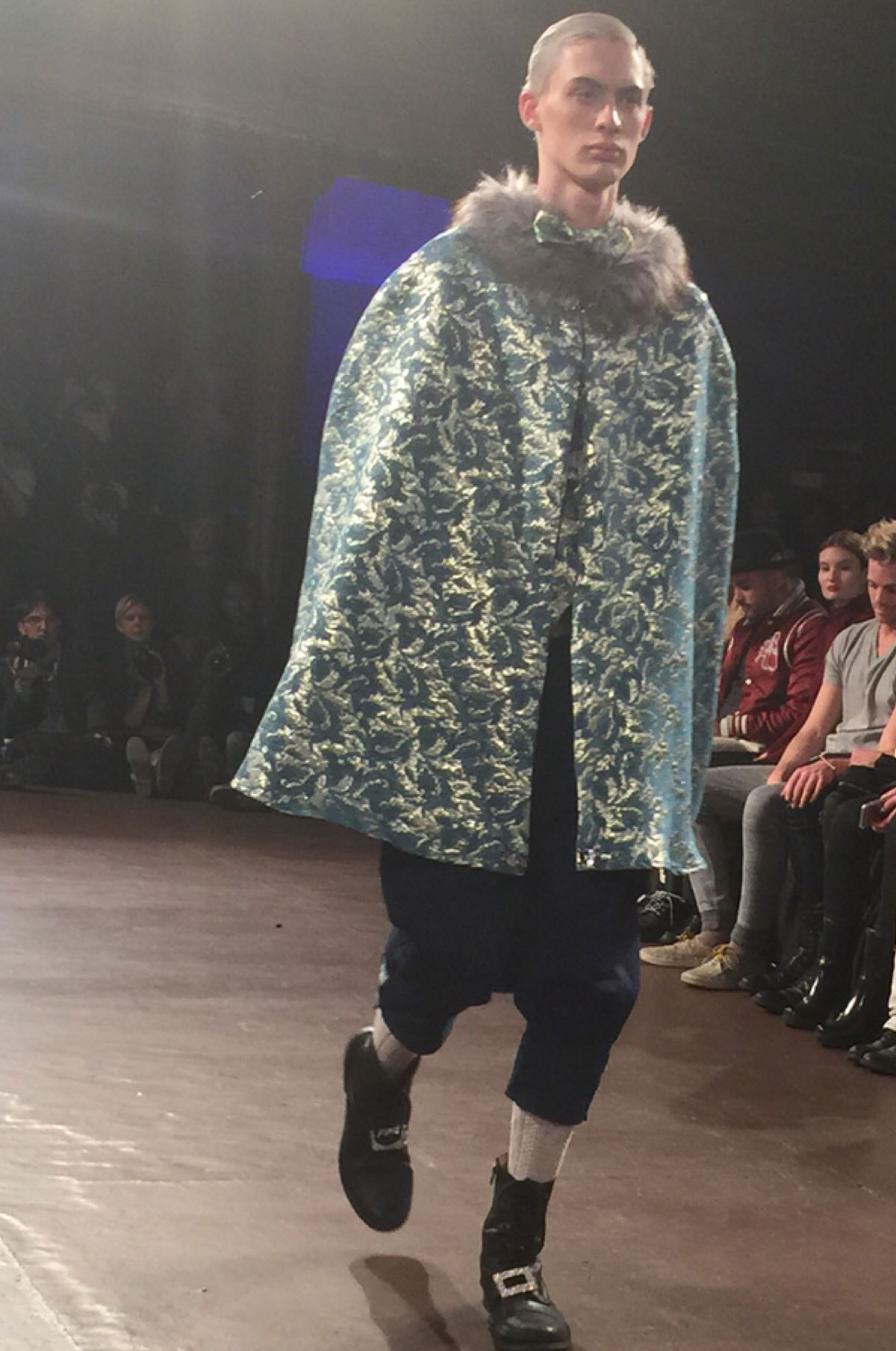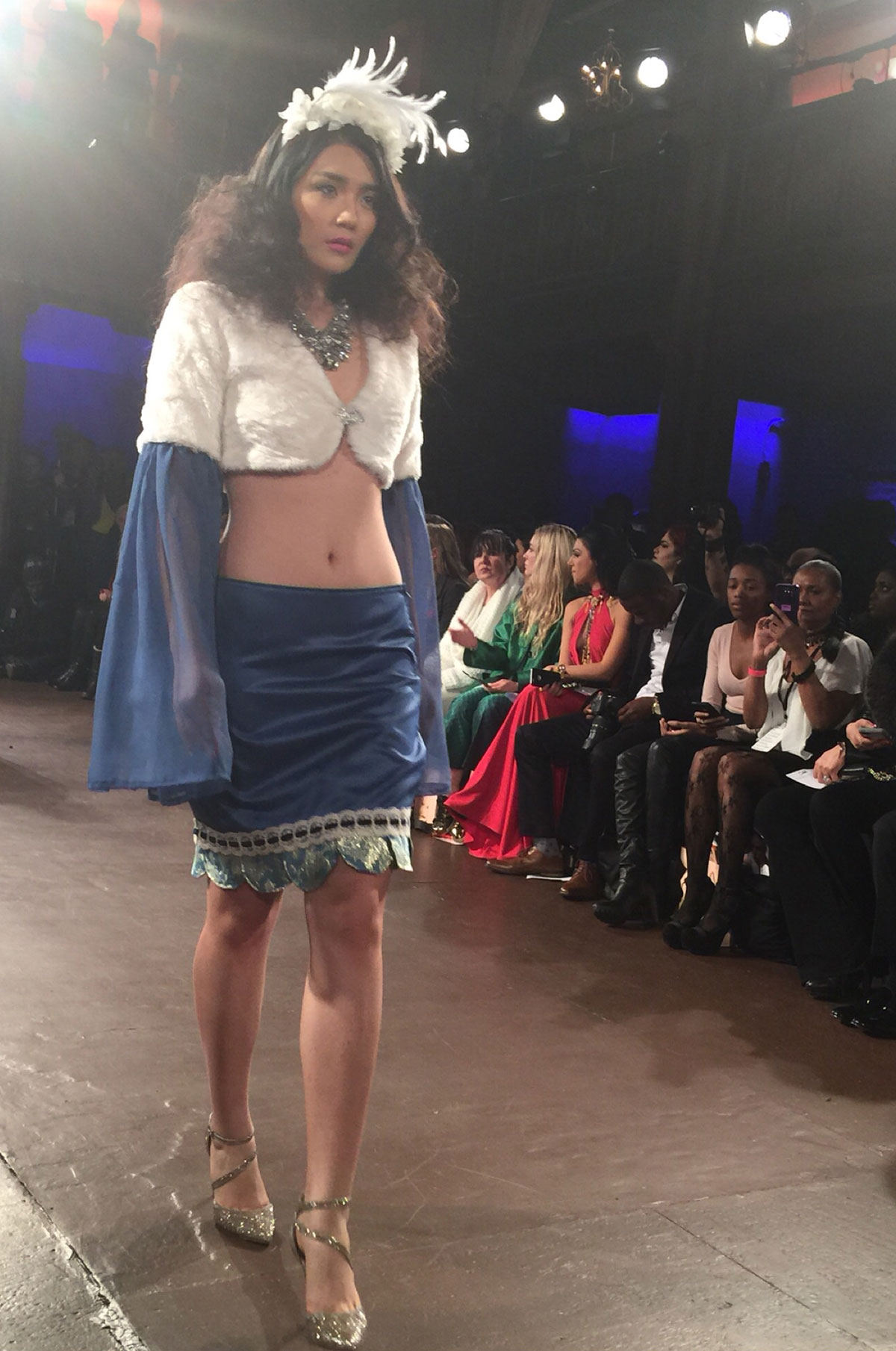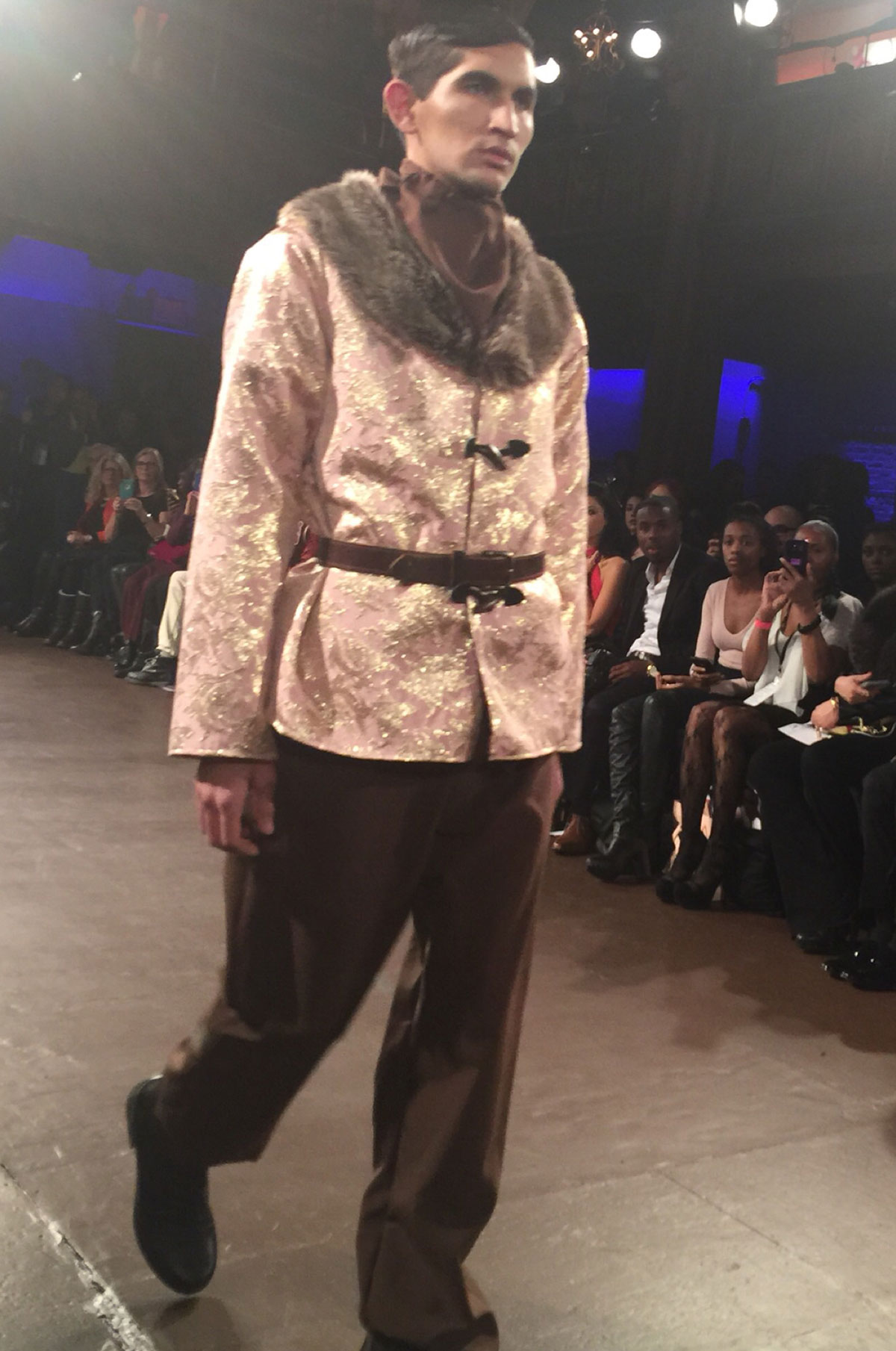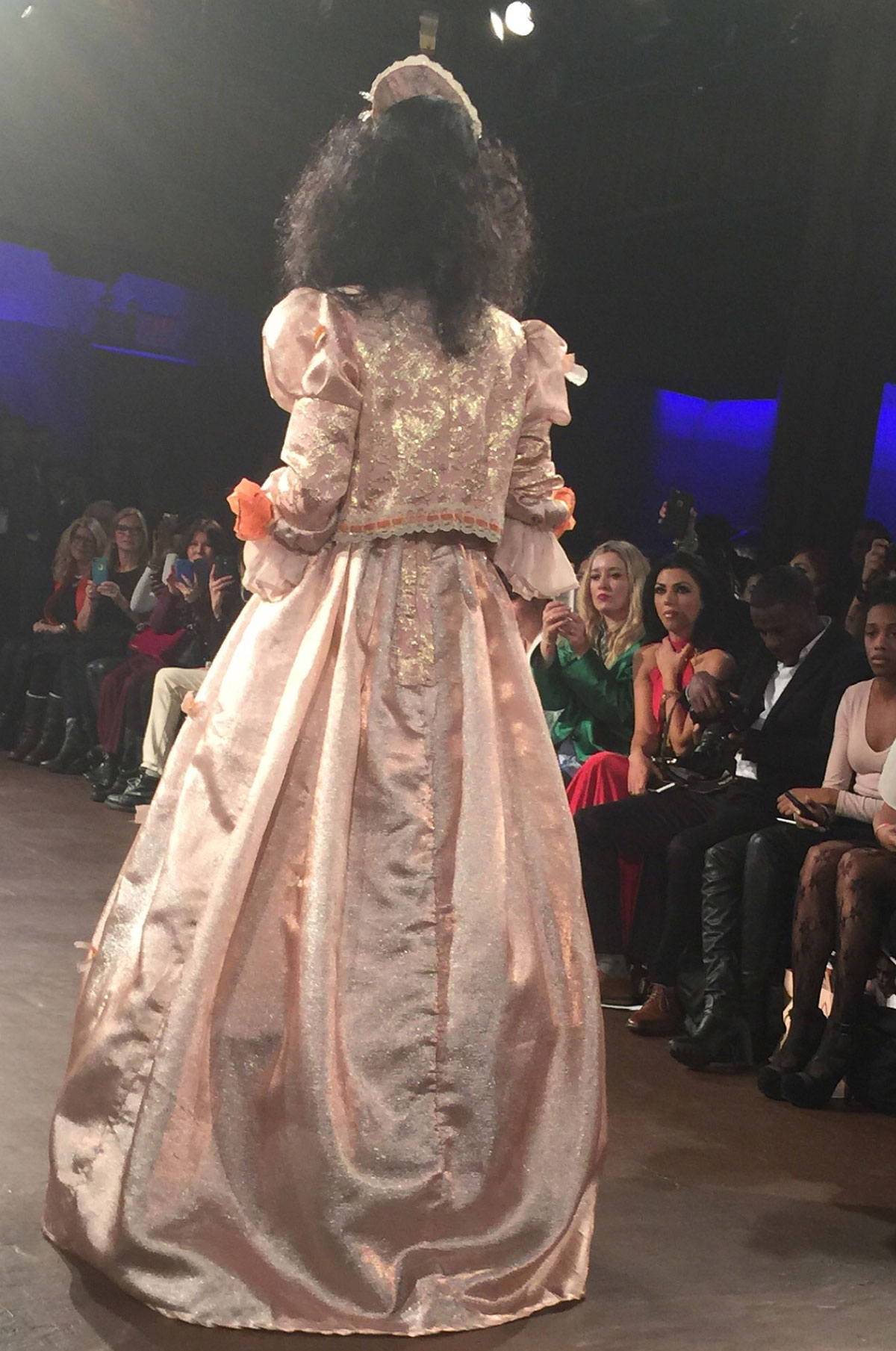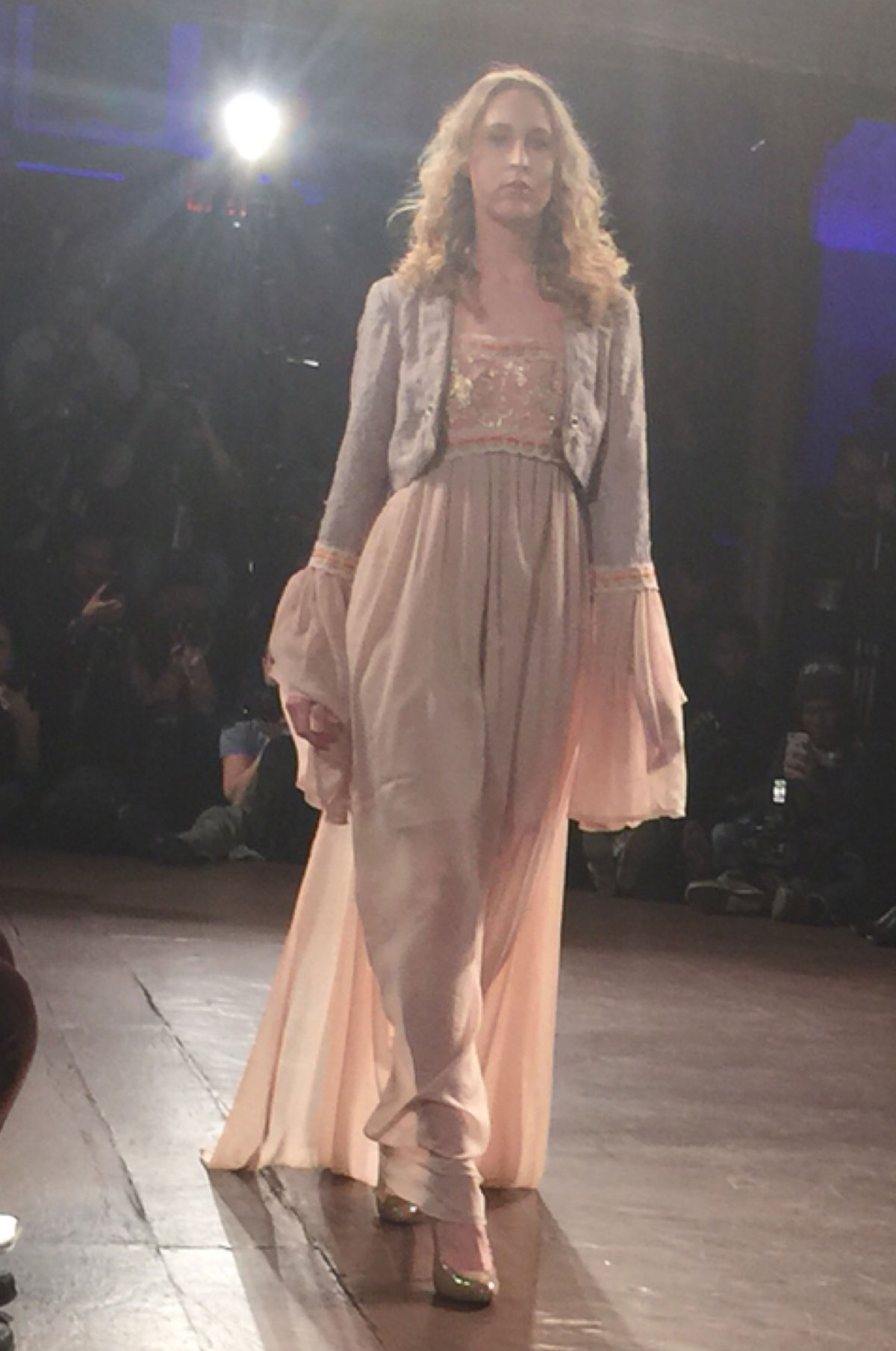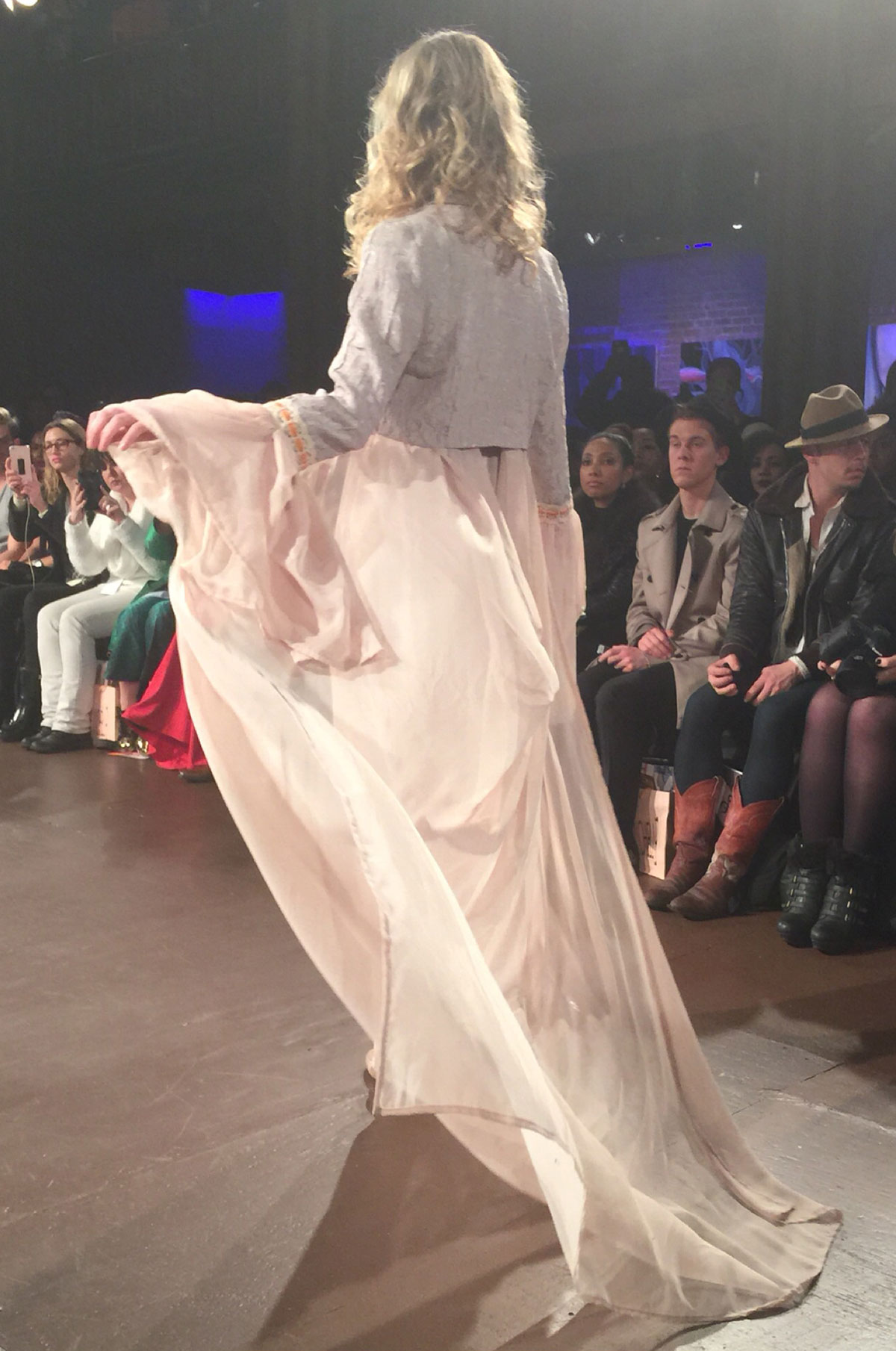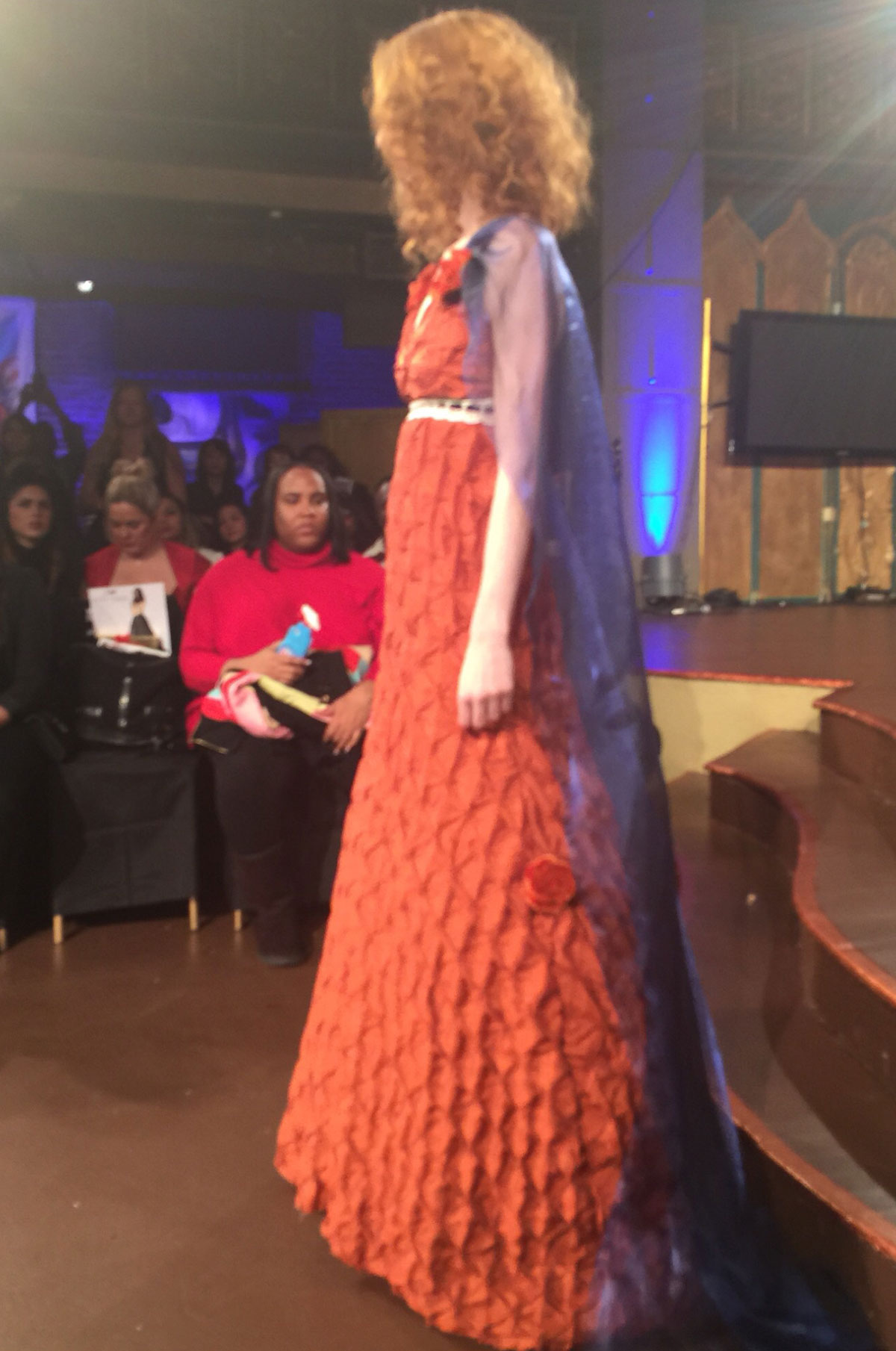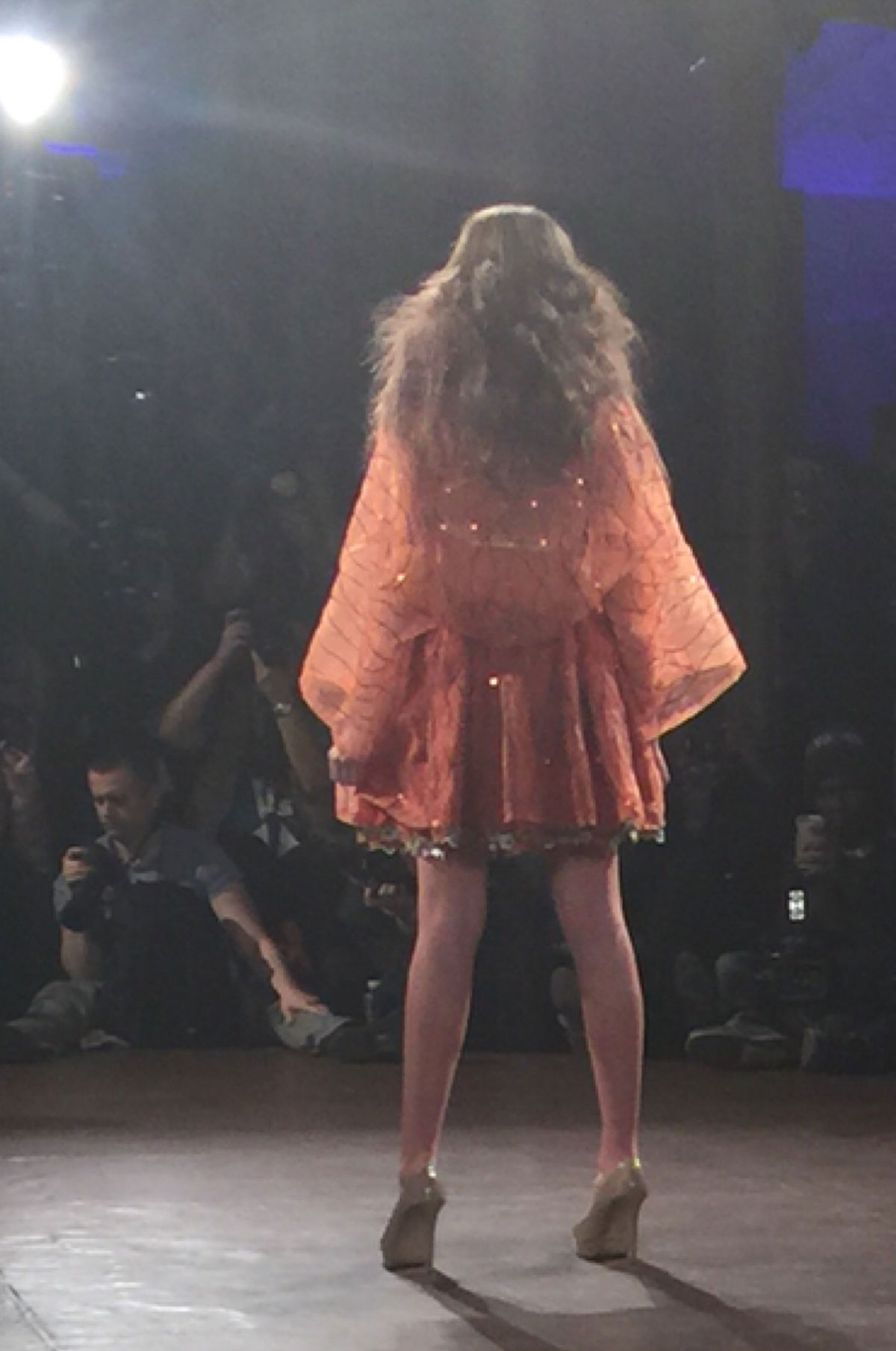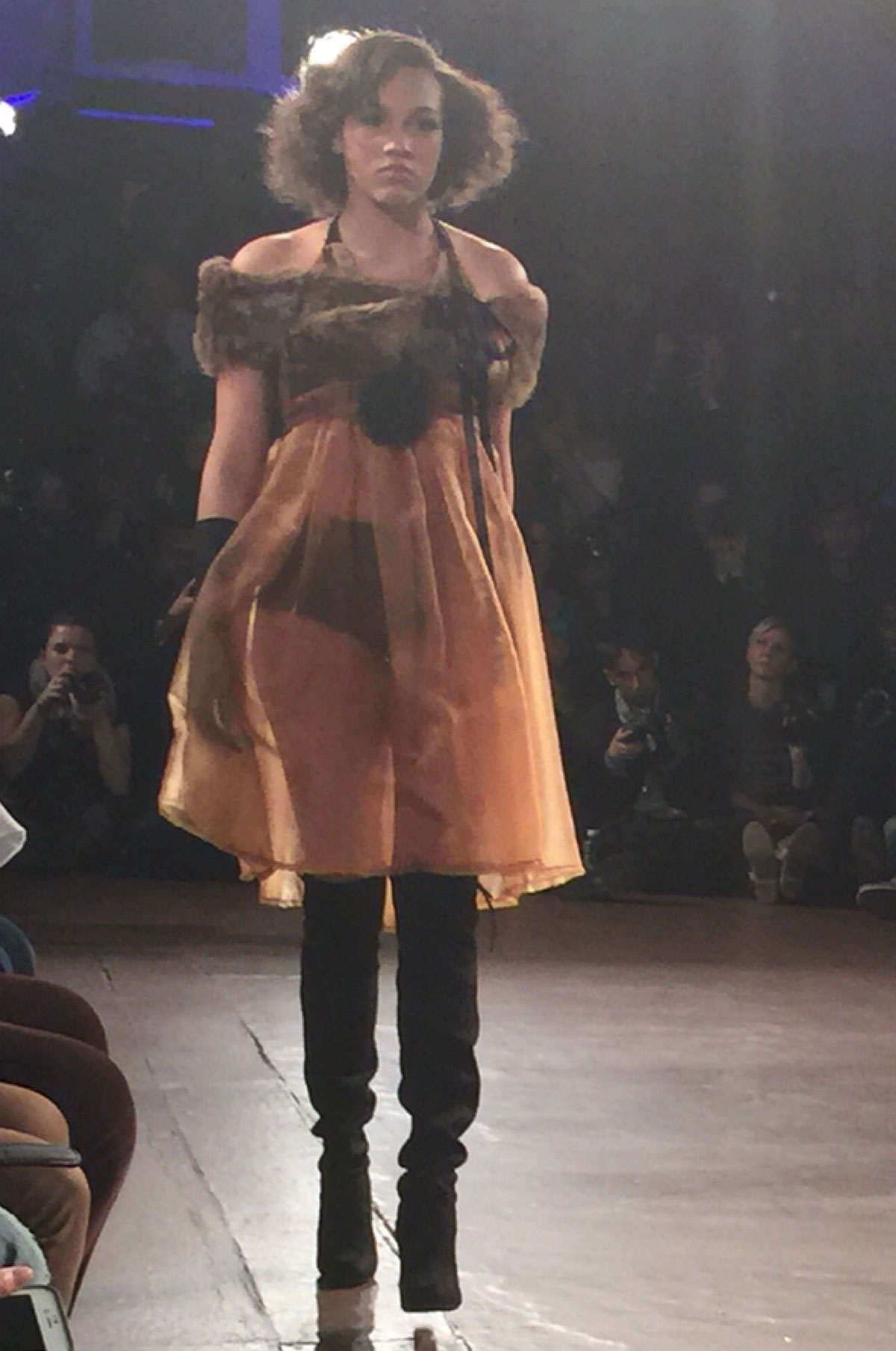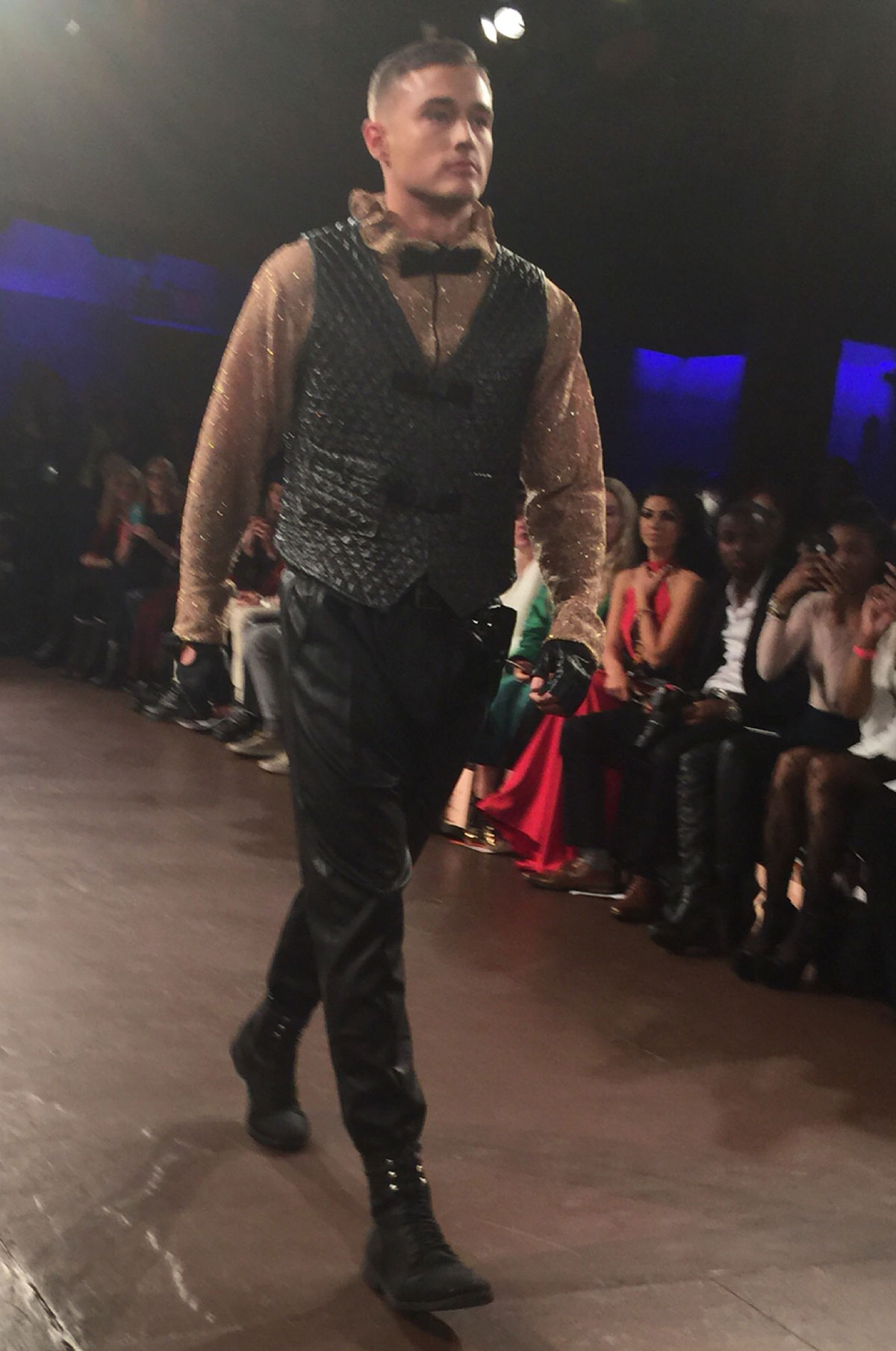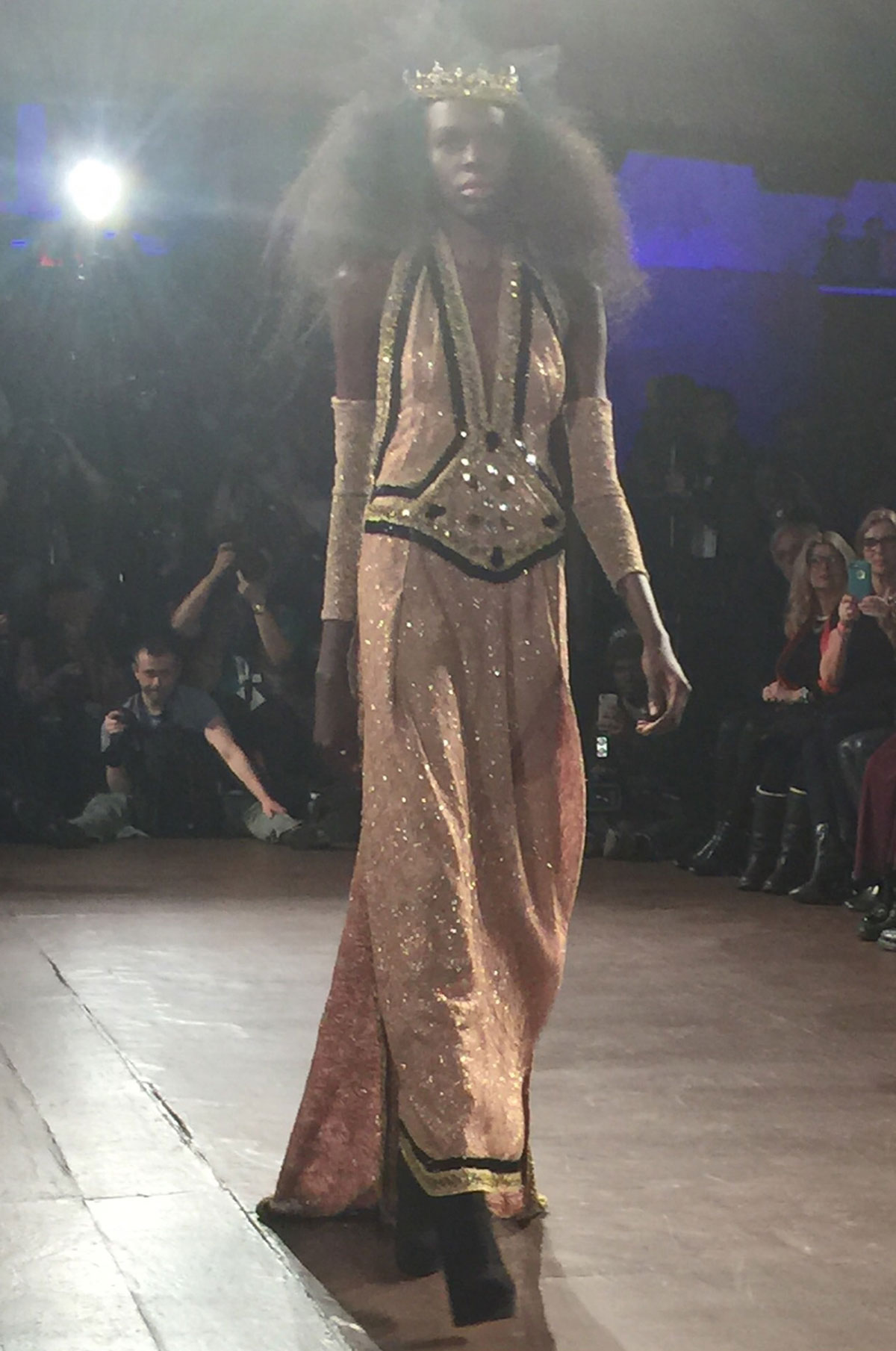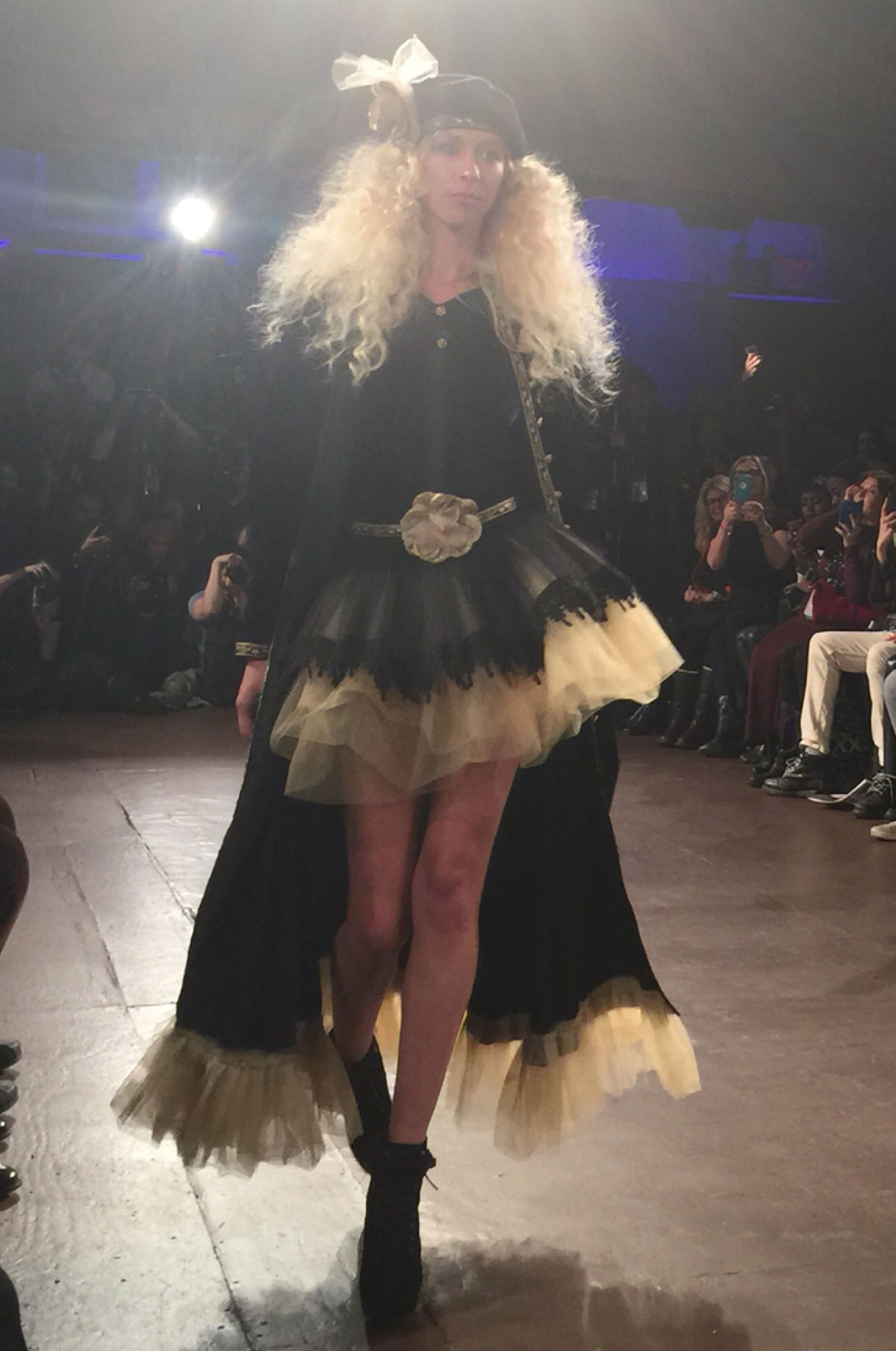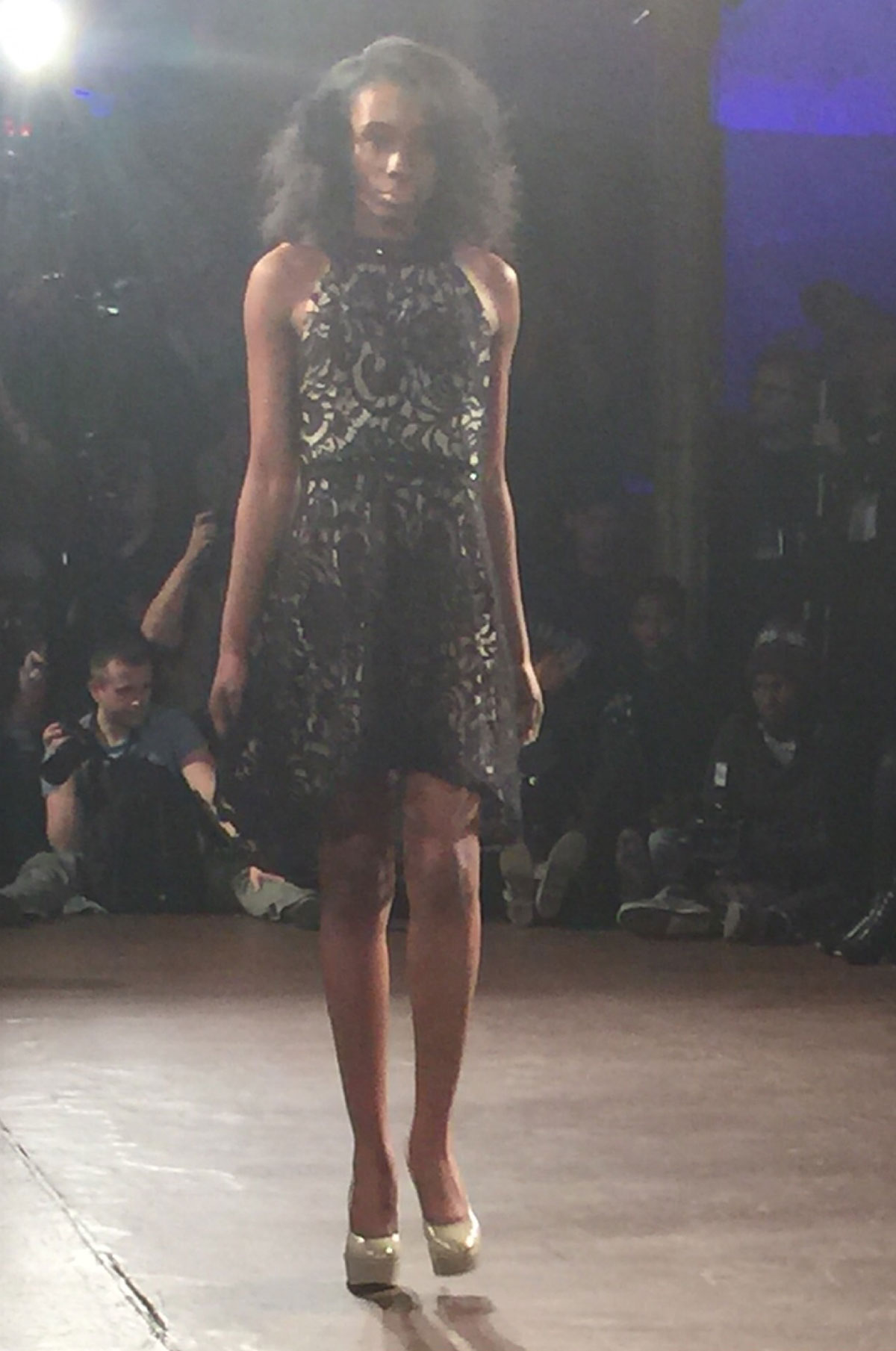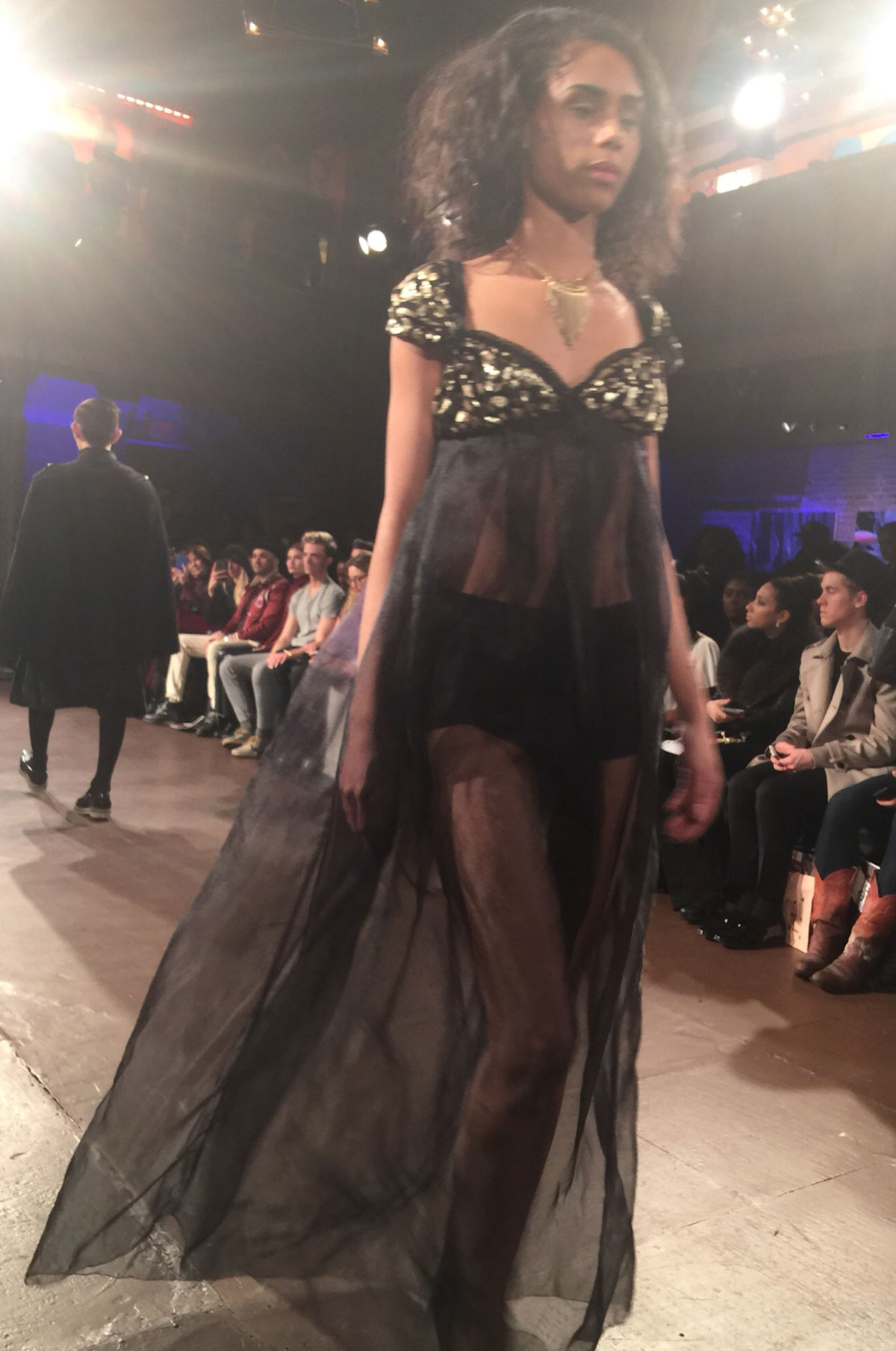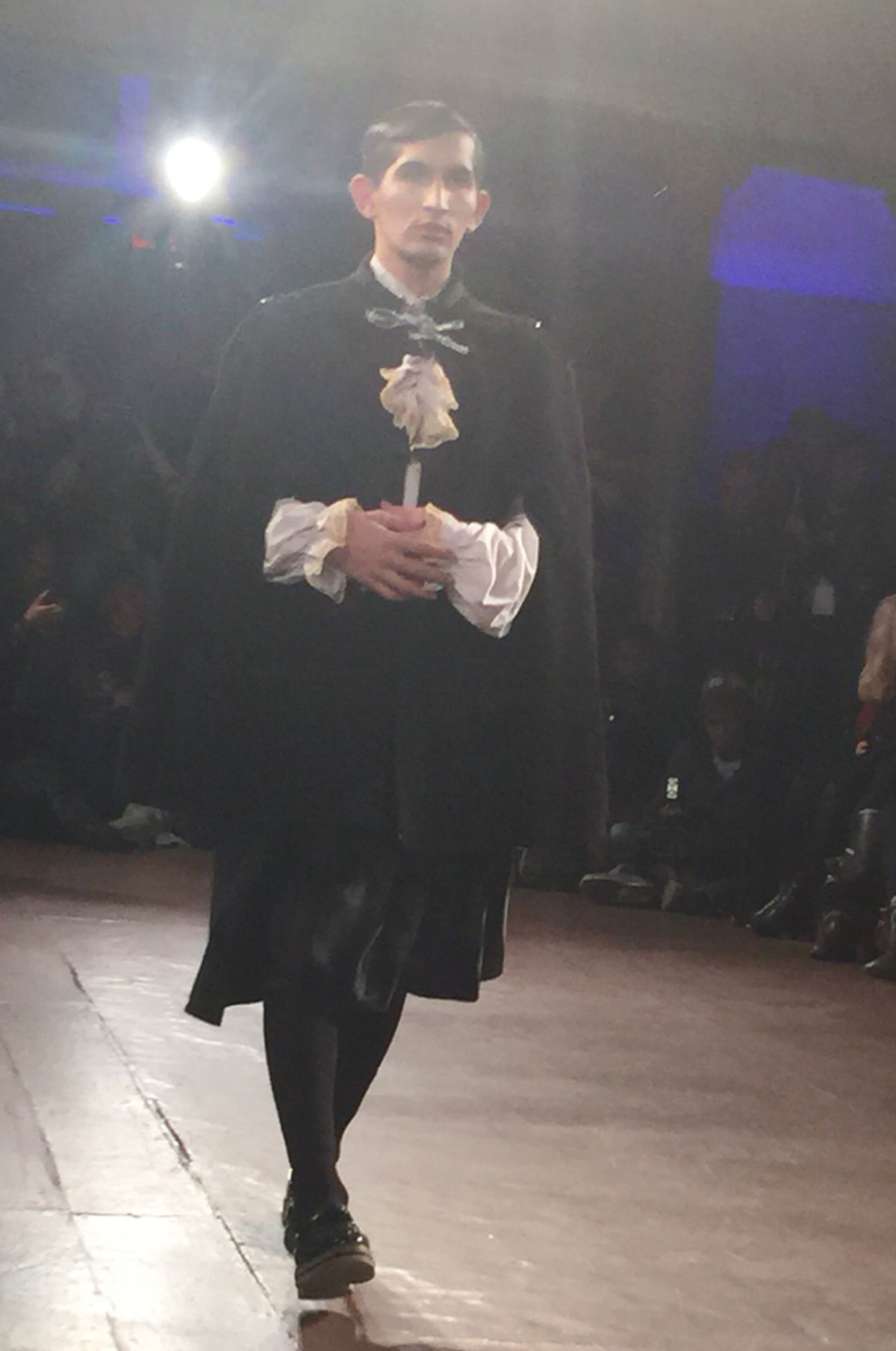 Model: Sarah Ferguson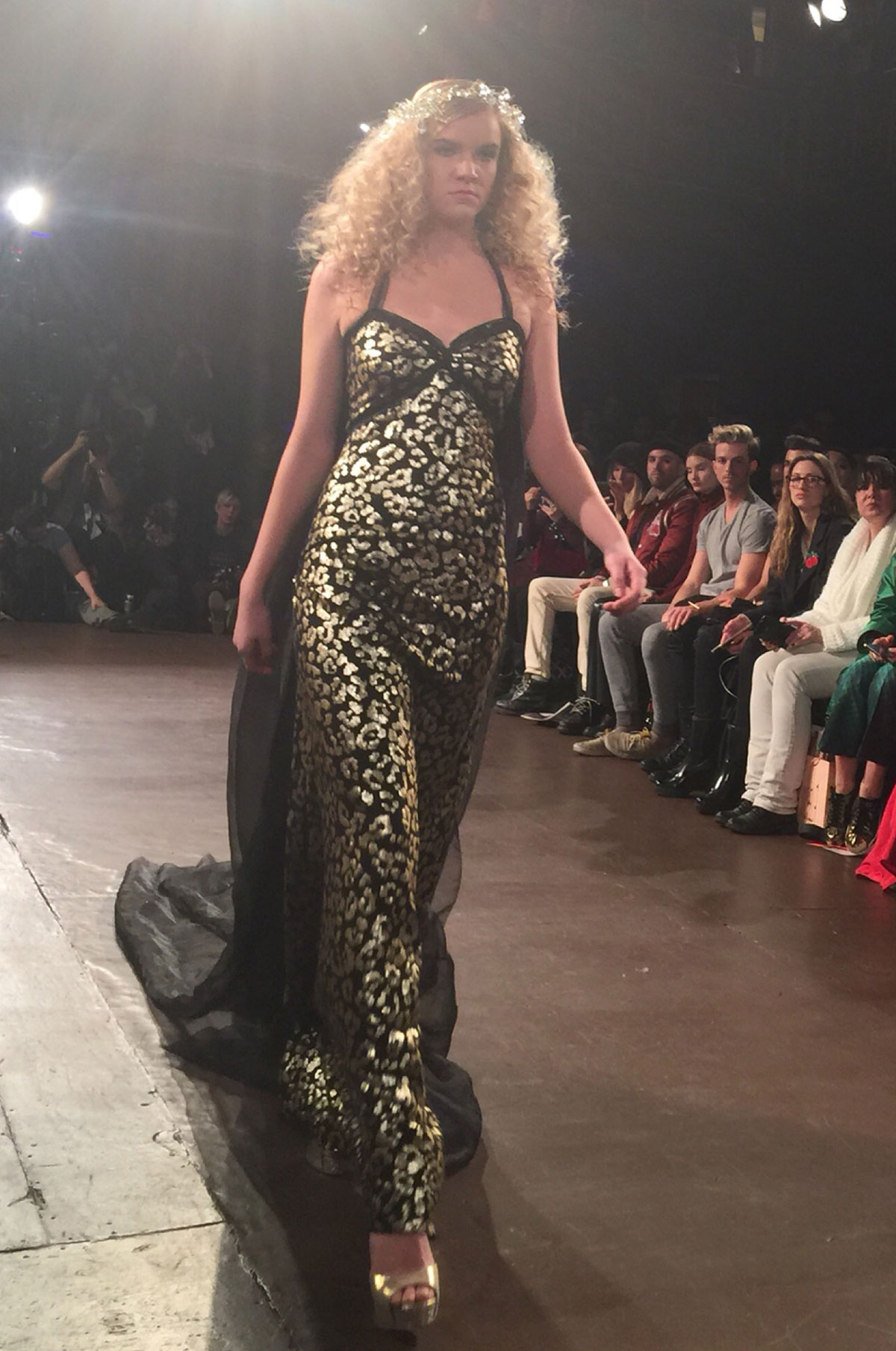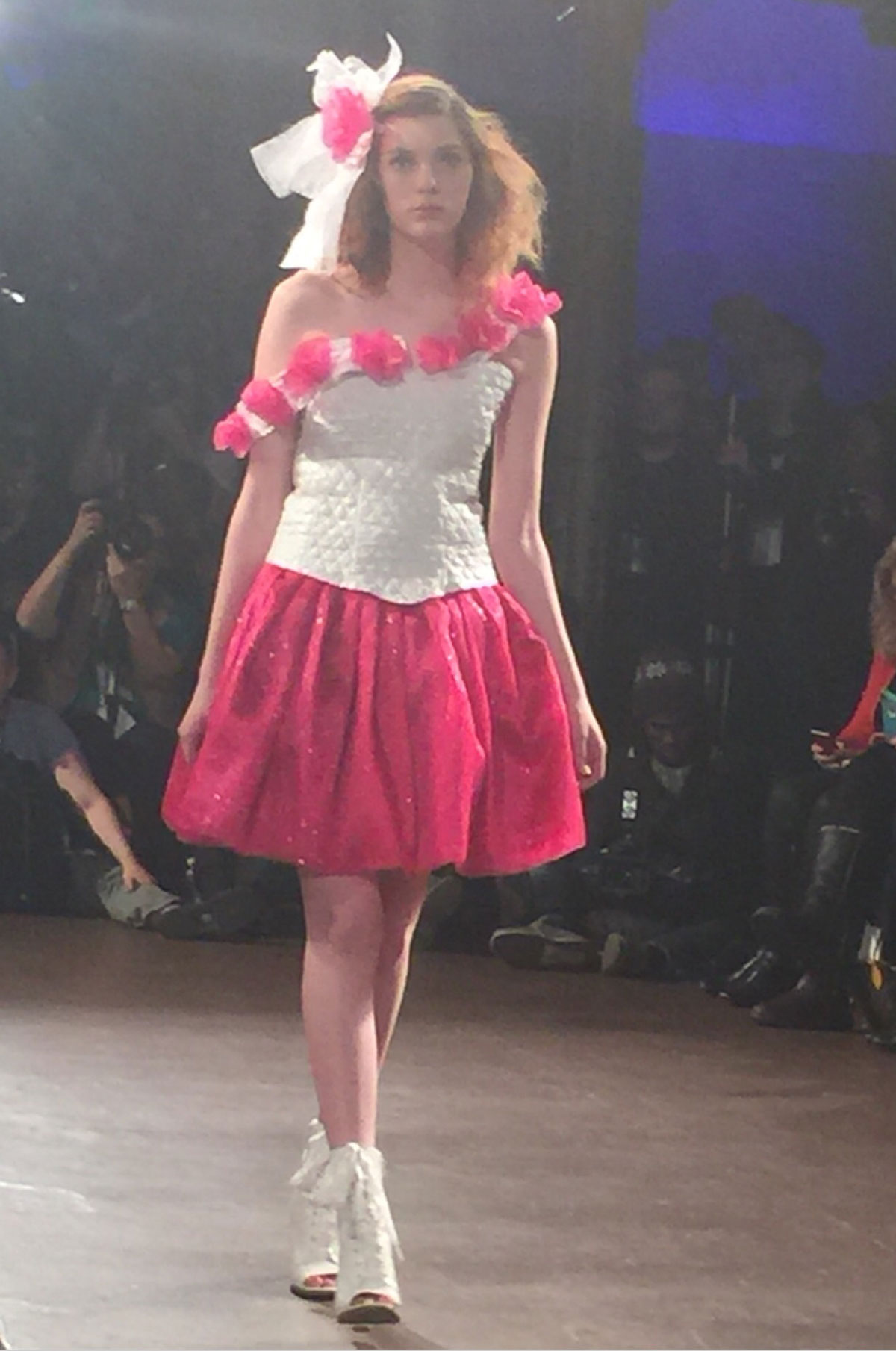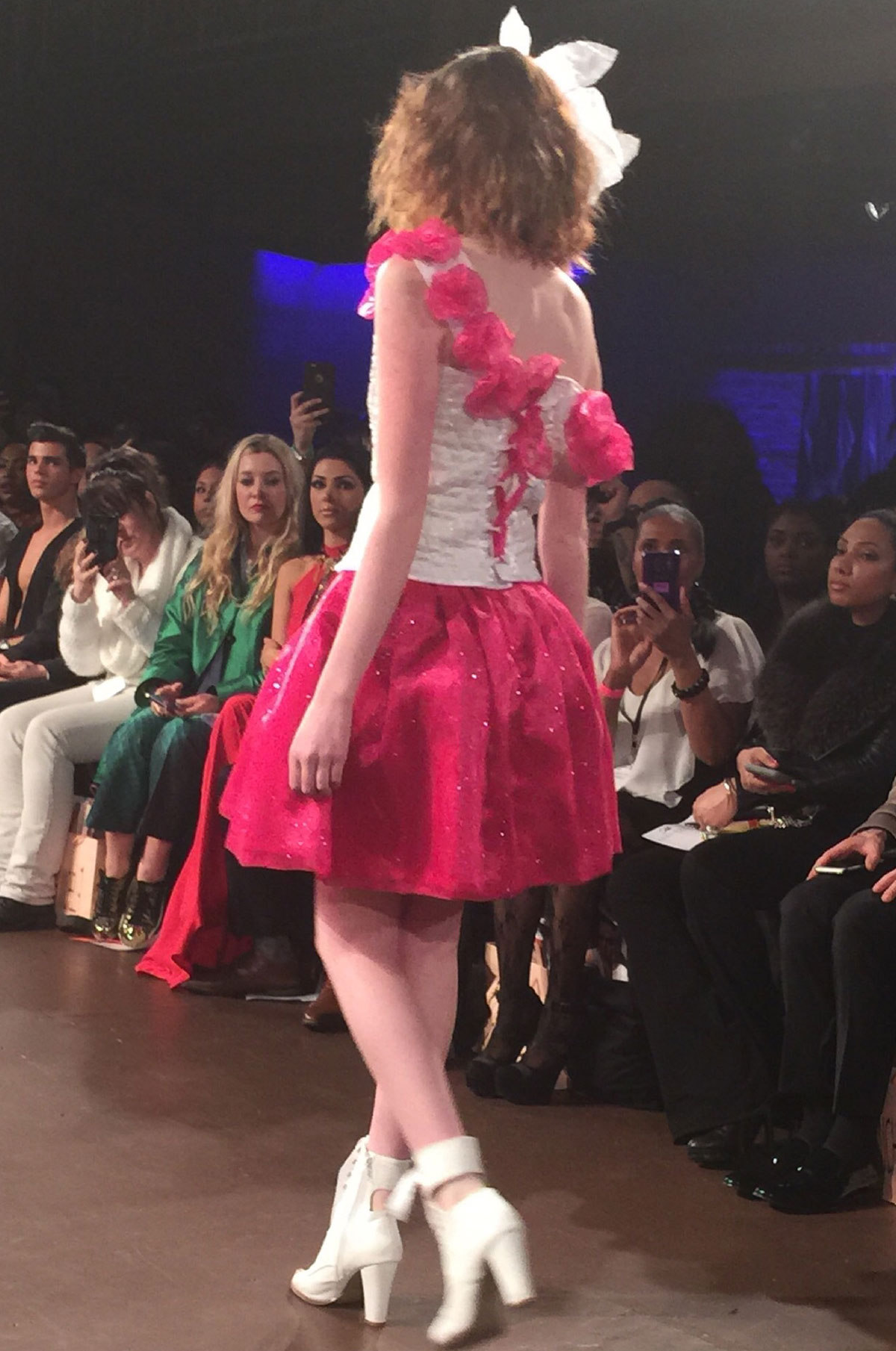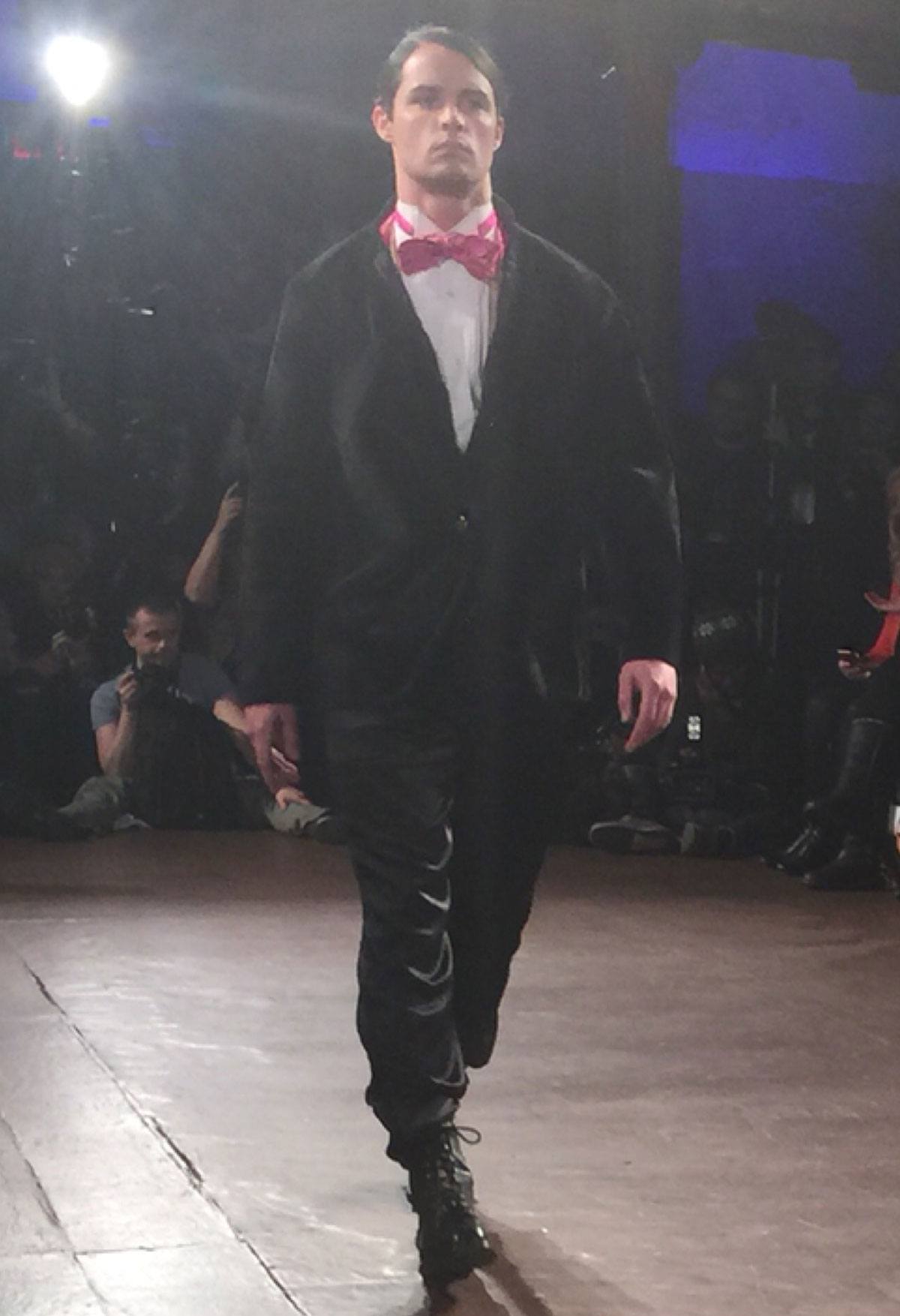 Model: Sophia Leap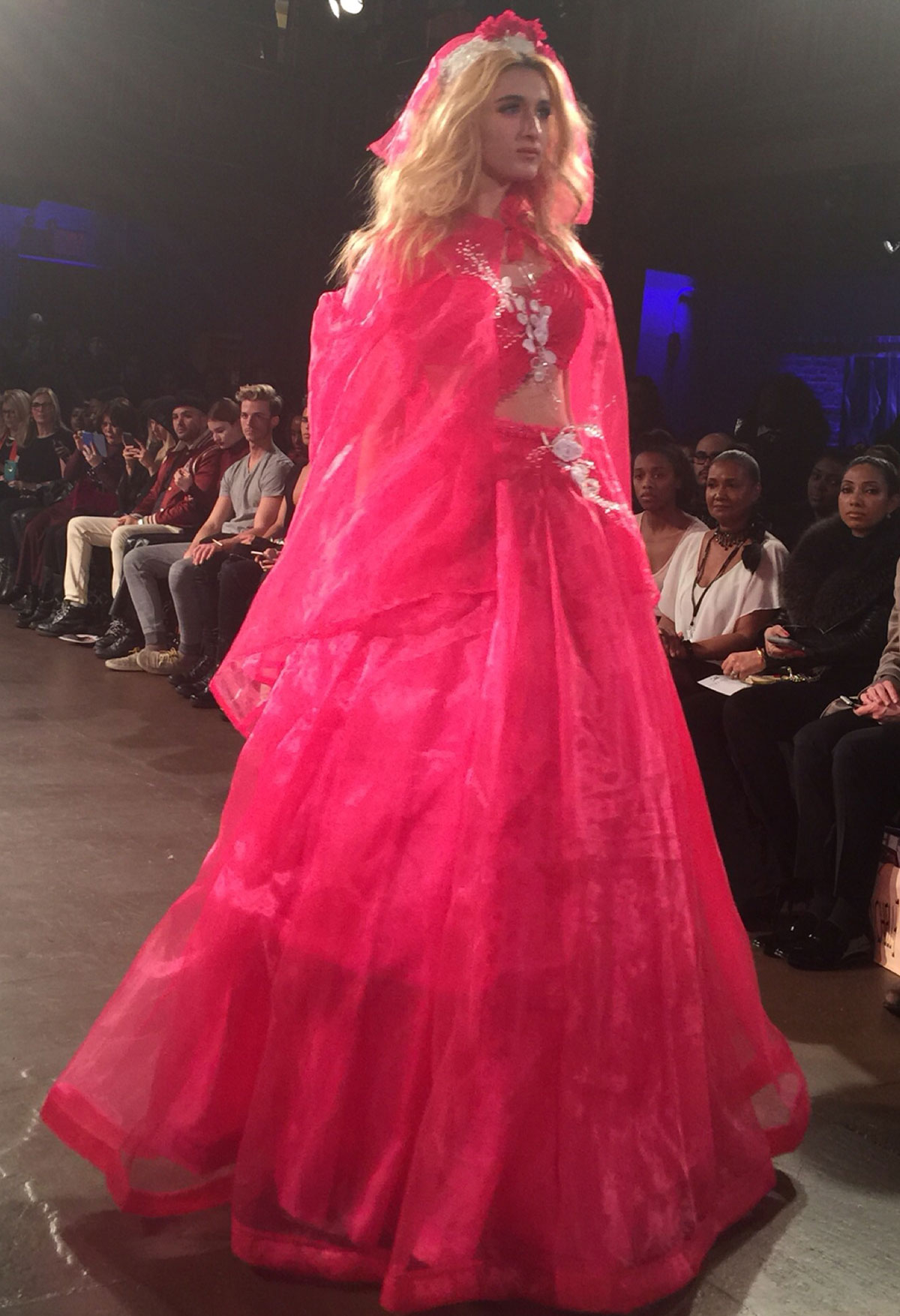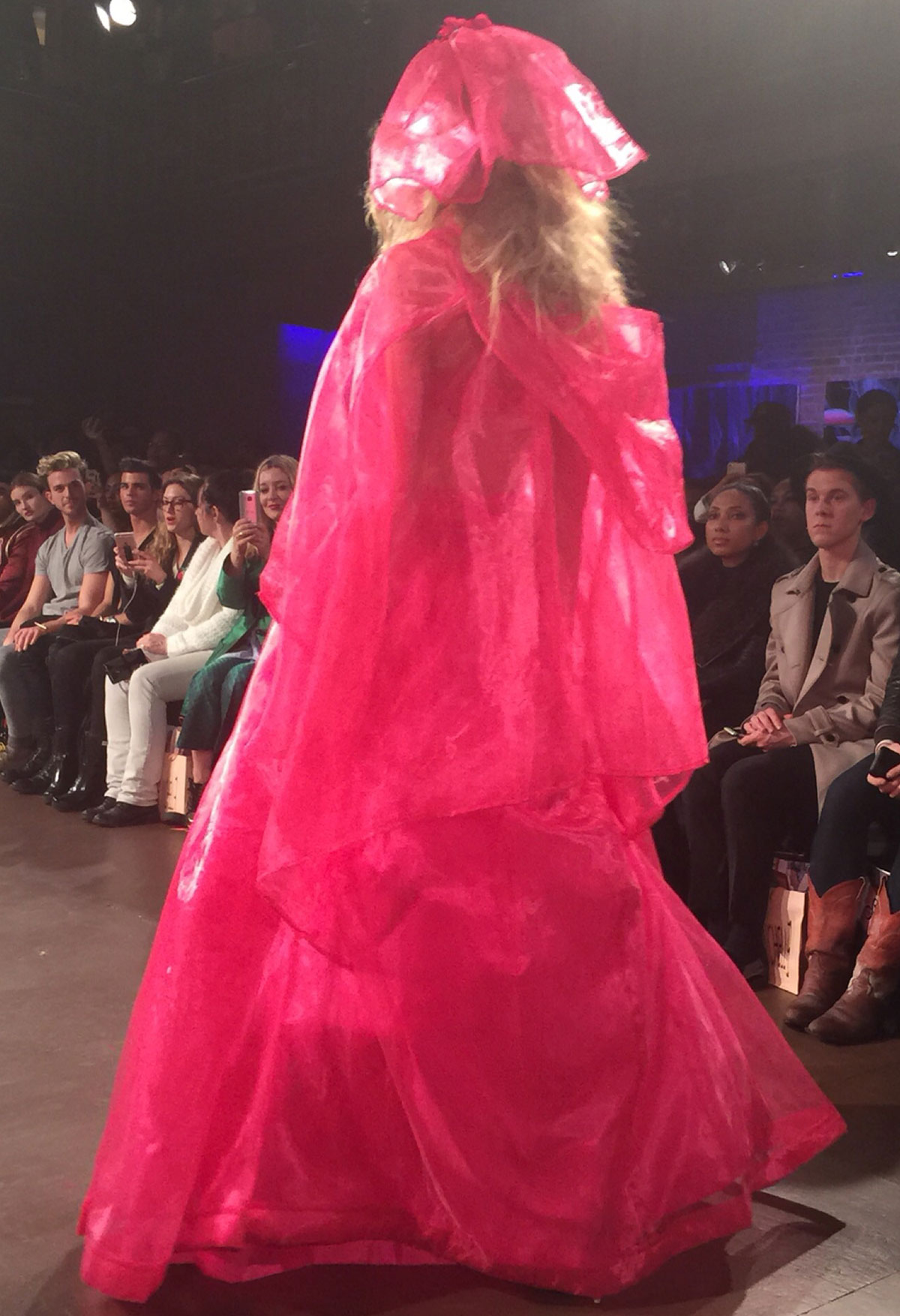 Lainy Gold closes the show with her signature pieces. Models: Sophia Leap and Sarah Ferguson.