A new opportunity has come into my life. I am really excited to be working with this great company and making a contribution. I am so happy to have the new position and be part of a dynamic executive team.
I started my new job today with a new outfit of the day, natch! It is important to dress for success. It helps me feel good and be more productive every day.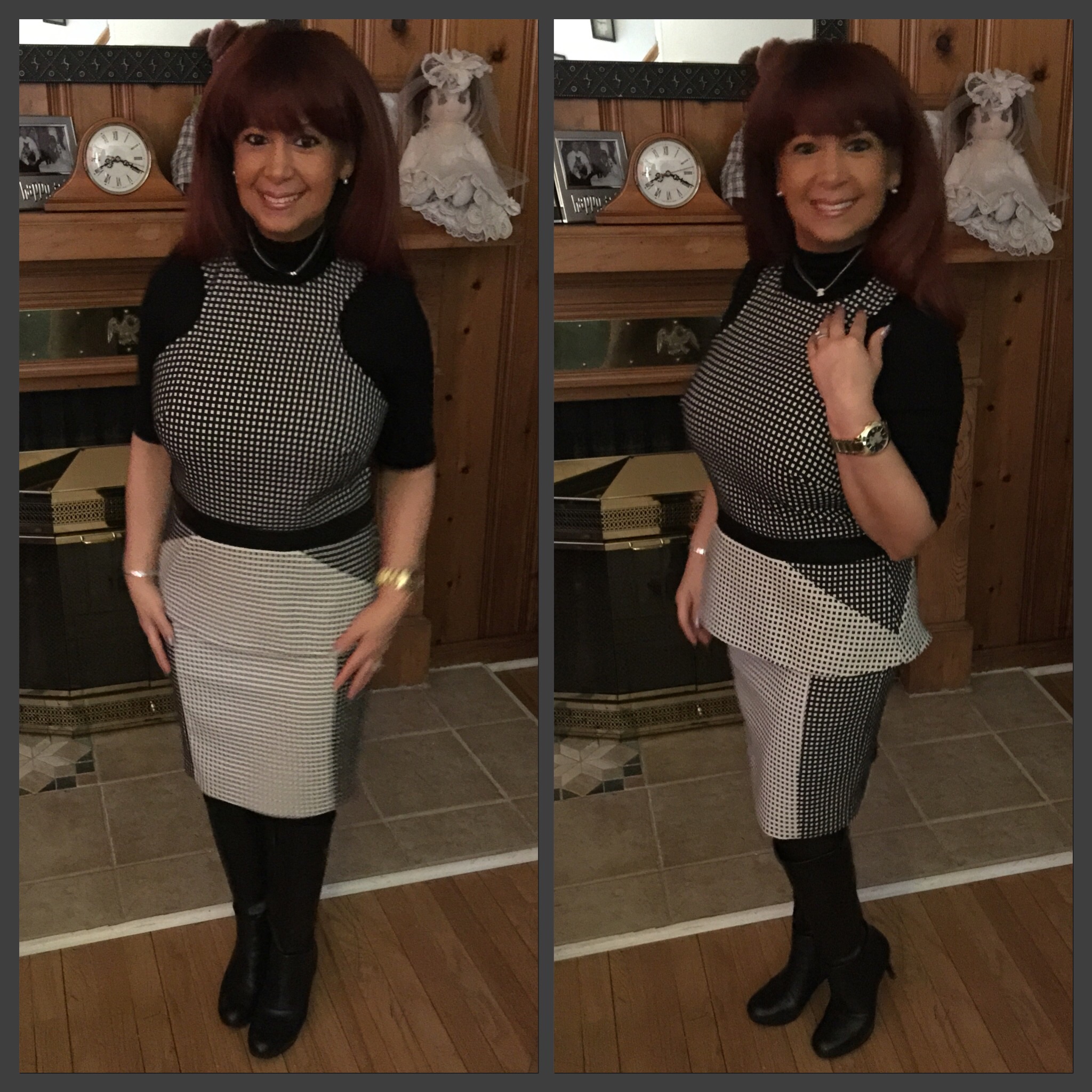 Wearing this striking top in a unique gingham block check. Faux leather inset waist adds an edgy, downtown touch.
Gingham Block Racer Top by bebe
Gingham Blocked Pencil Skirt by bebe
Flawlessly fabulous pencil skirt in a bold gingham block check. Clean shaped waist and lean silhouette add uptown polish.