My biggest new discovery at the October 11 Philadelphia Fashion Alliance Launch Event, is designer Terese Sydonna.
Terese Sydonna, the brand, is a contemporary ready-to-wear and accessories brand designed for the superhero in all of us. Inspired by bold prints, sculpture, and unexpected detail, Terese Sydonna's collections celebrate a modern landscape where art, fashion and comfort intersect. Stylish, yet maintenance free, 95% of the collection is machine washable, quick drying, and wrinkle-free.
Terese Sydonna, the designer, is a 2014 alum of the Philadelphia Fashion Incubator at Macy's, holds a dual degree in Economics & Business and Studio Art from Lafayette College, and a Fashion Design degree from The Fashion Institute of Technology (F.I.T.), and is super-cool, friendly and one of my new favorites. And, yes, one of those print jackets is now hanging in my closet. I couldn't resist!
Learn more about Terese and her collection at her website www.teresesydonna.com and feel like a superhero!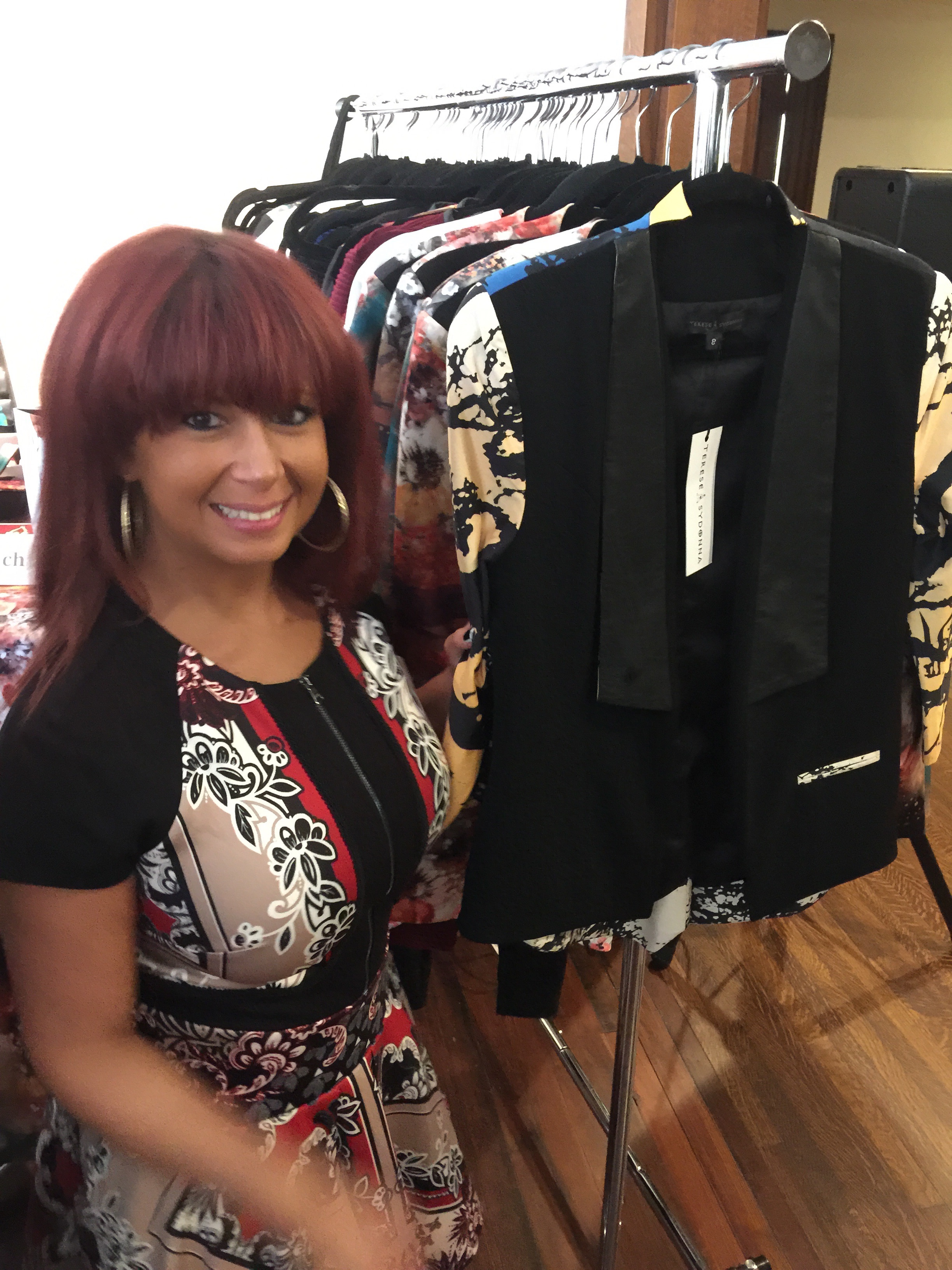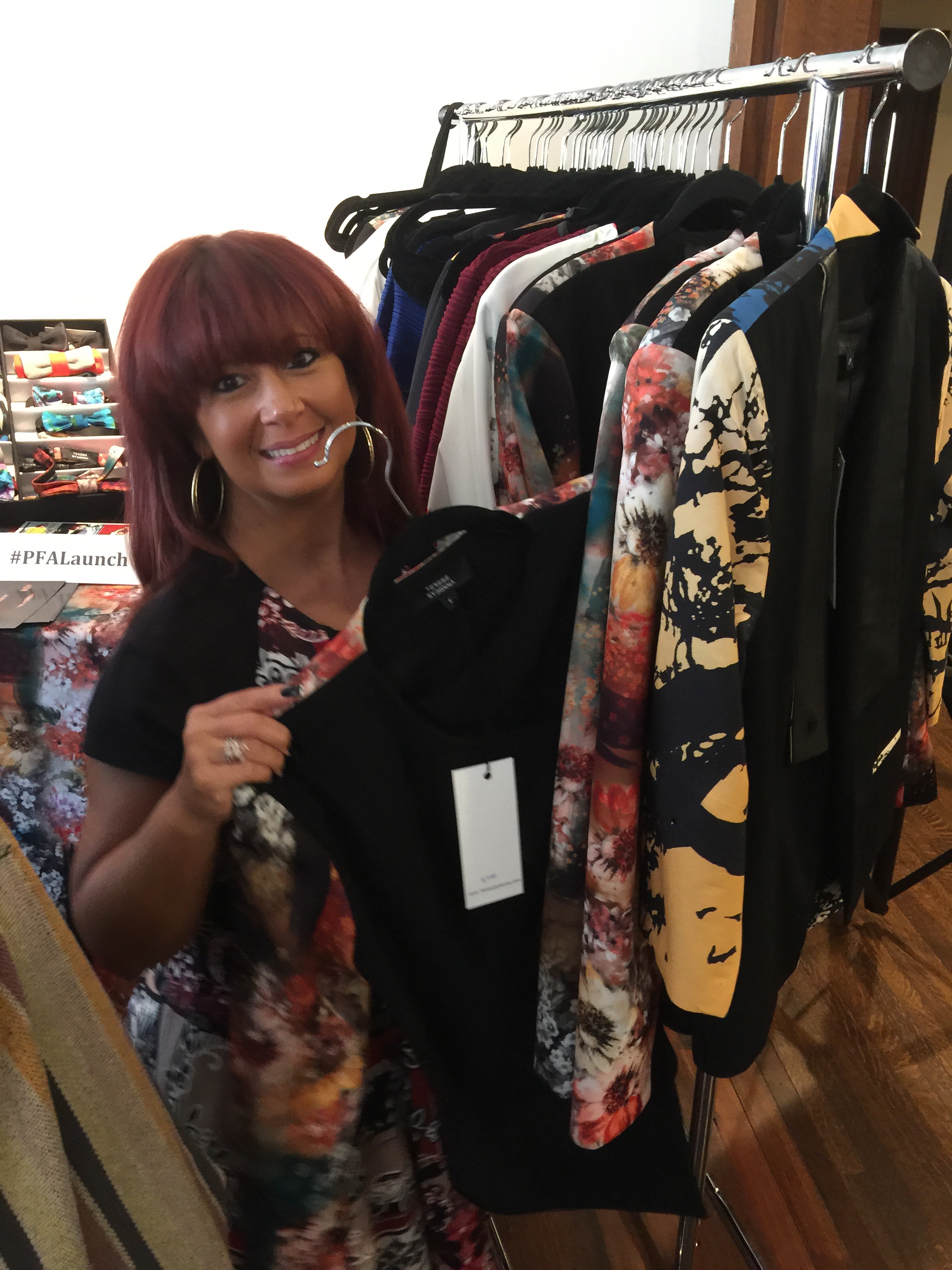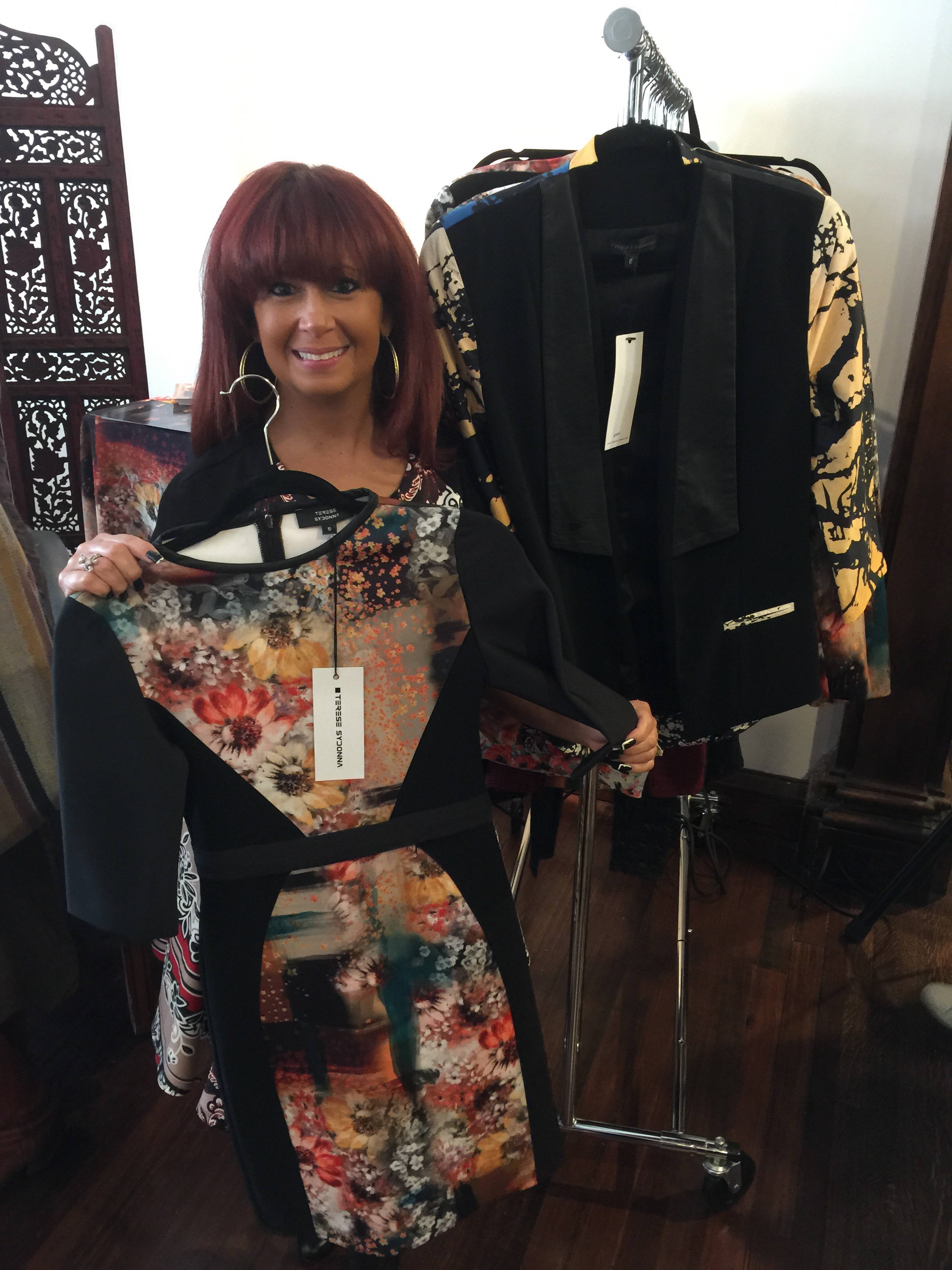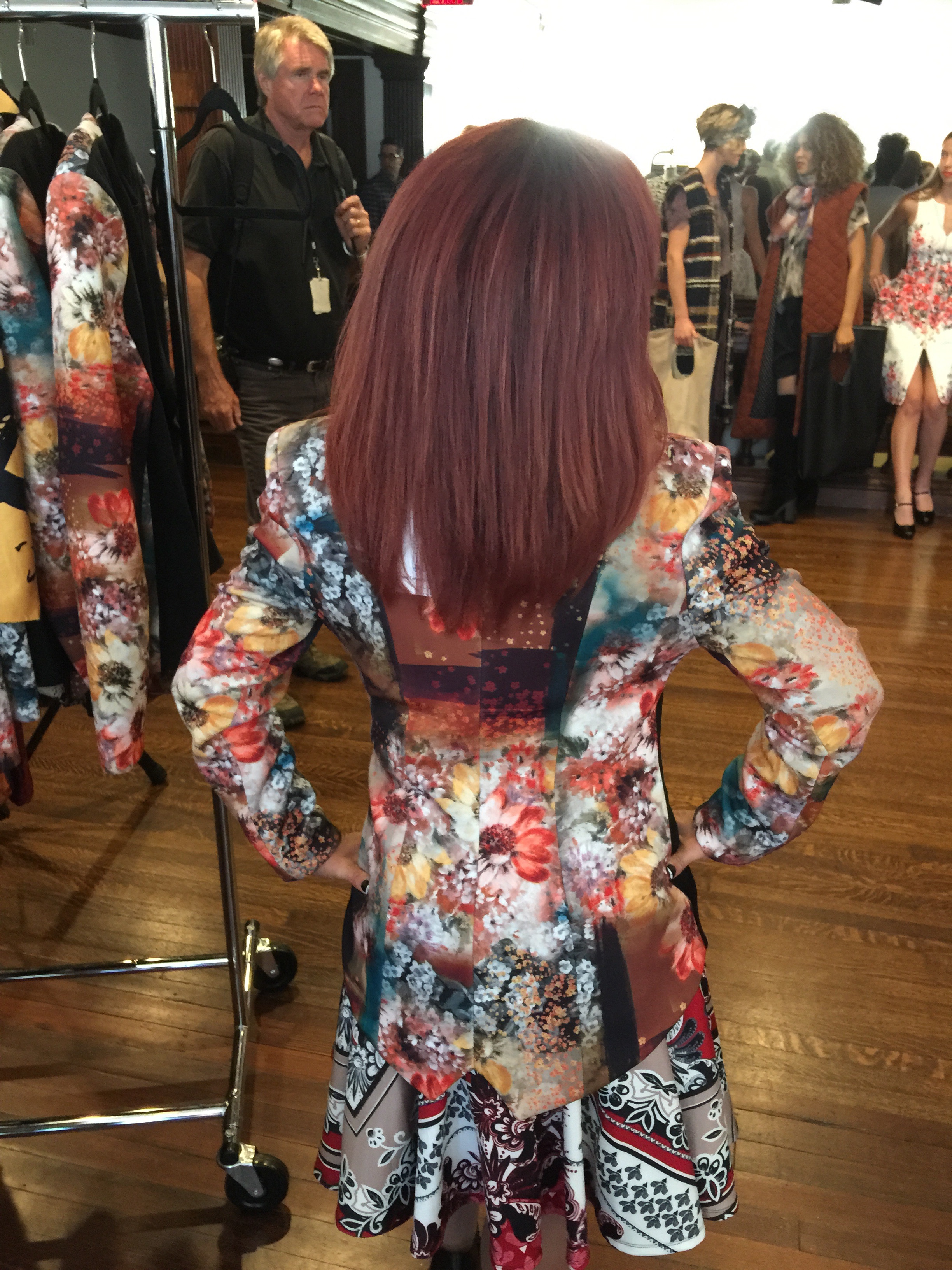 Thank you, Terese! I'm looking forward to seeing you and more of your wonderful clothes and accessories very soon!