This past year, Ellen's Stardust Diner in New York City has becomes one of our favorite spots in midtown. Ellen's is located on Broadway, a few blocks away from Times Square. What makes this place special is its famous singing waitstaff, known as Stardusters. The servers are all talented aspiring performers, many of whom take time away from Ellen's to join national tours, cruises, and even Broadway shows.
We decided to spend our New Year's Eve at Ellen's, and loved the entire experience! The singers were entertaining and amazing as always. Because it was New Year's Eve, they were all dressed up and stylish to welcome 2018! I wanted to share some of my favorite Starduster styles.
I don't have all of these wonderful performers' names, so please let me know so I can update and tag everyone properly.
Here's the famous Ellen's Stardust Diner marquee.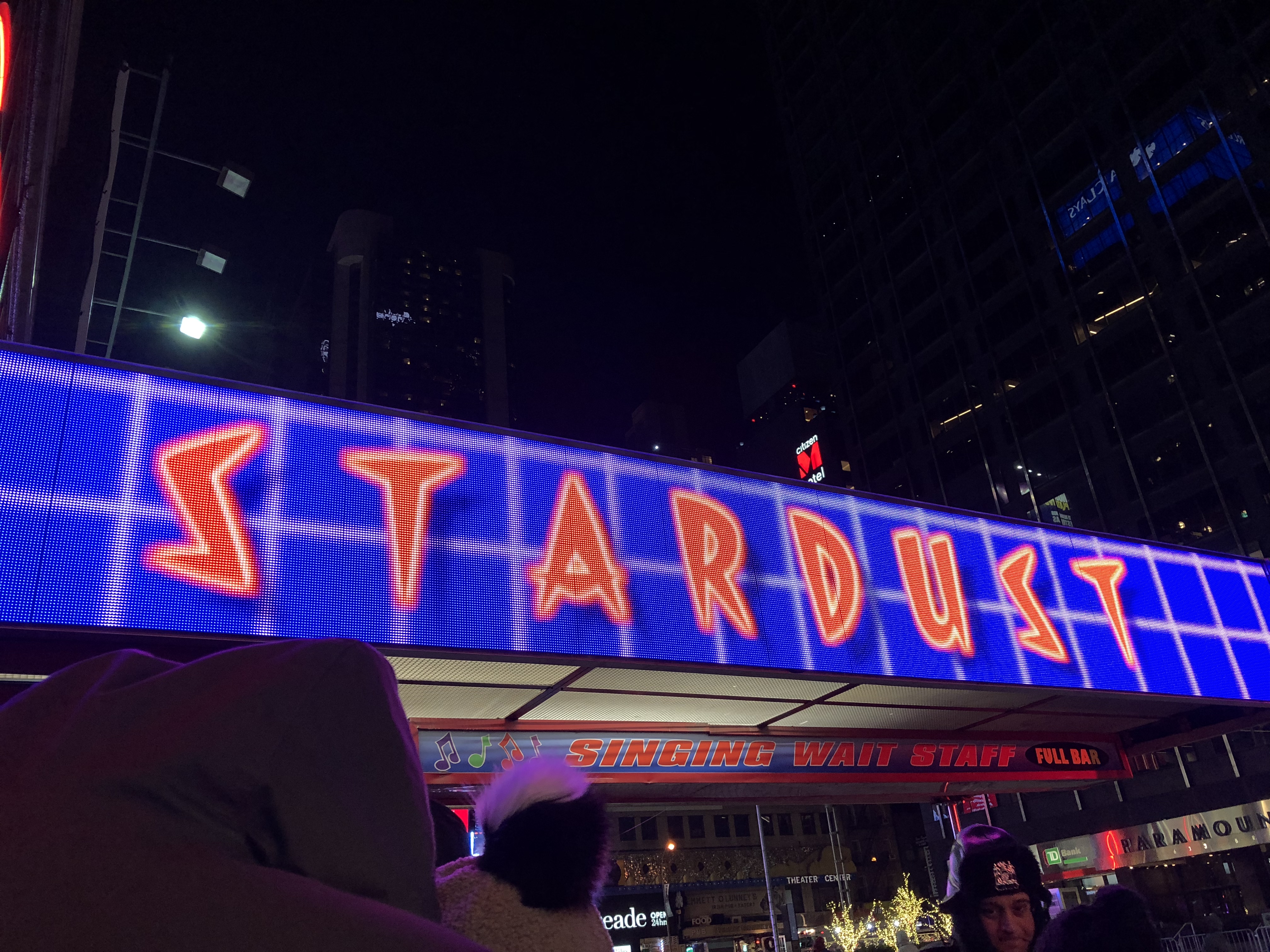 Our server (and, therefore, the star of the evening), was the wonderful Liz Davies (@lizdaviez). She has a great voice that's perfect for jazz or smokey blues.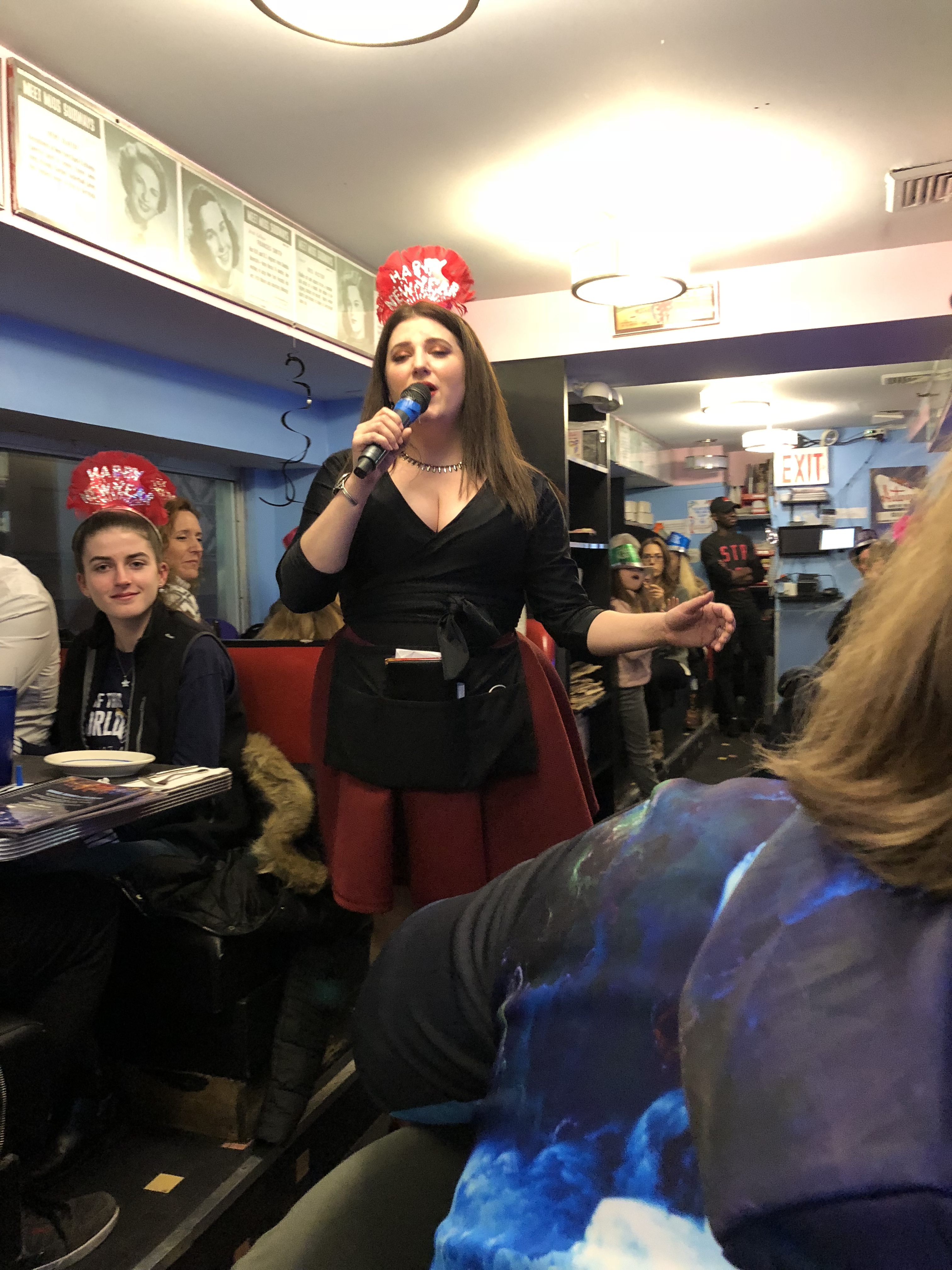 Courtney has a great cool and retro style. He brought a lot of energy to his performances.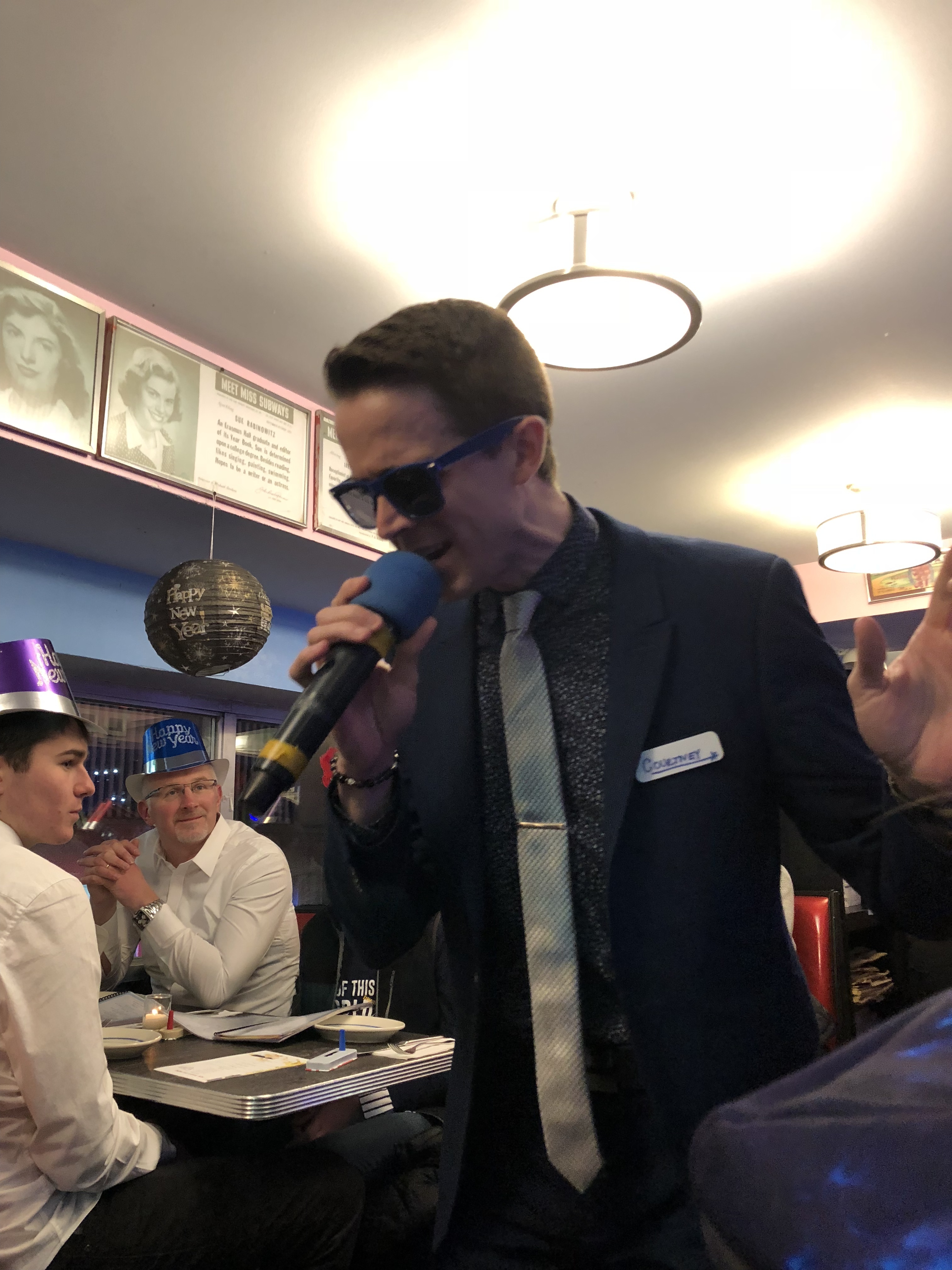 Yes, bling! My favorite dress of the evening. Singer, dancer and actor Kayleigh Brennan (@misskayleighmarie) looks stunning, and agreed with me that you can never have enough bling!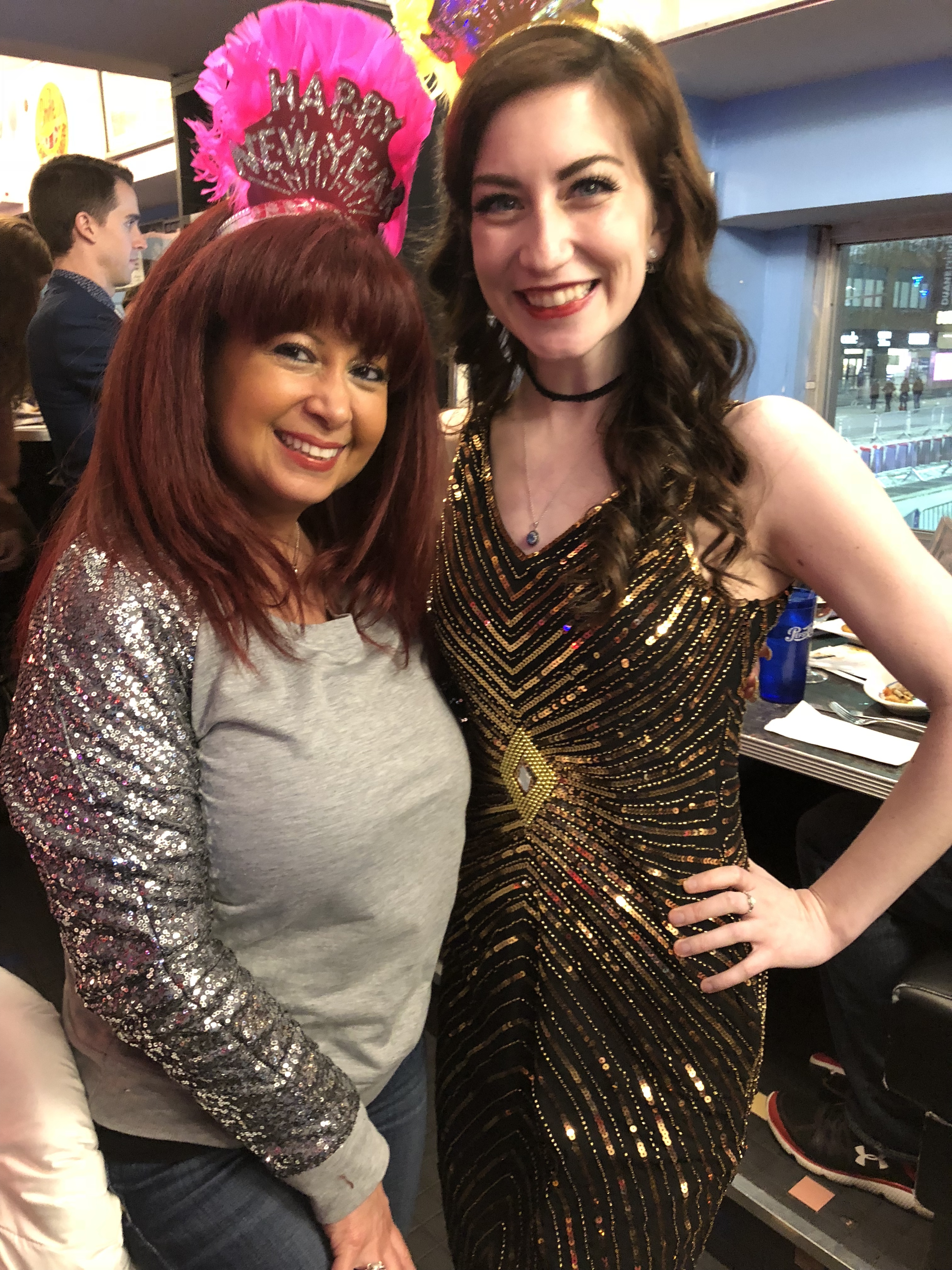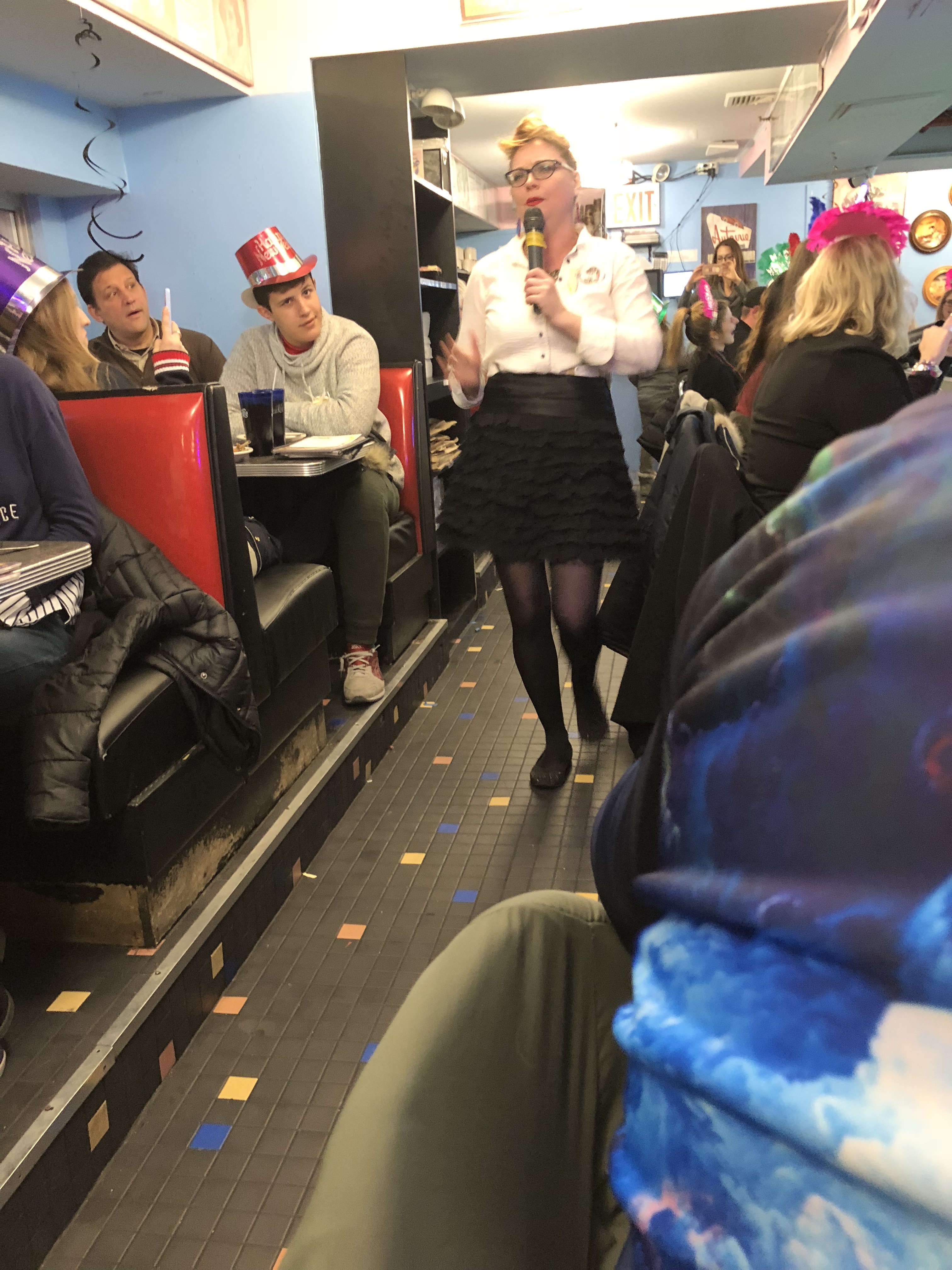 Actor Zach Snyder (@zachallensnyder) had the coolest silver bling bow tie. He has a great stage presence puts everything into his performances.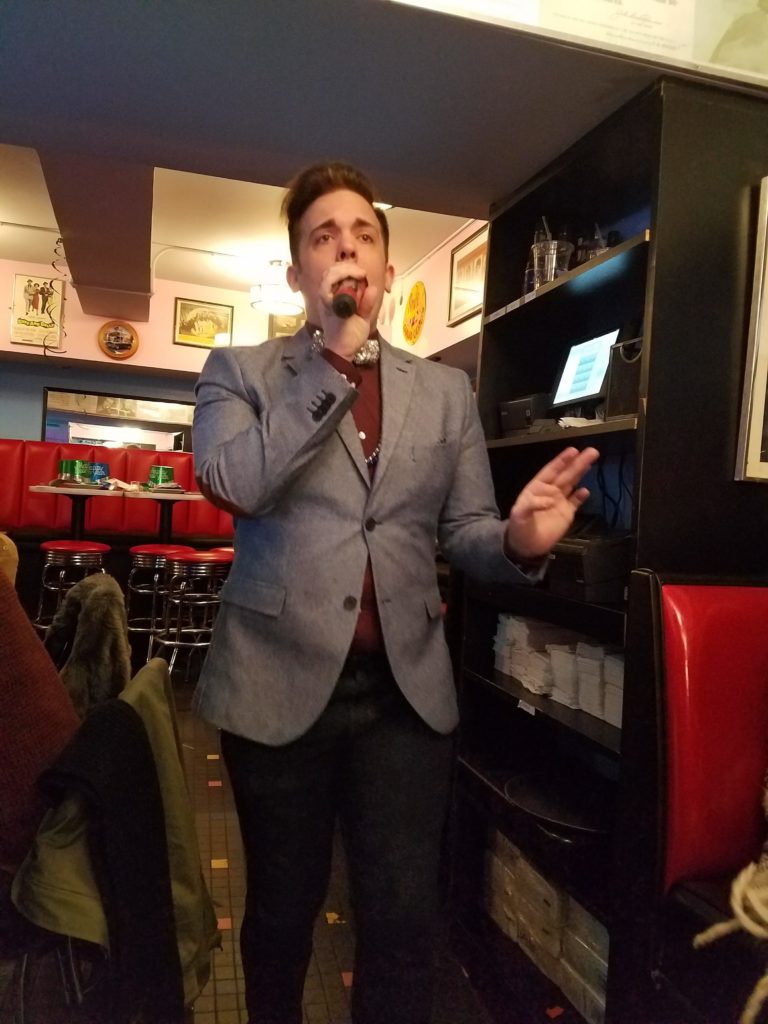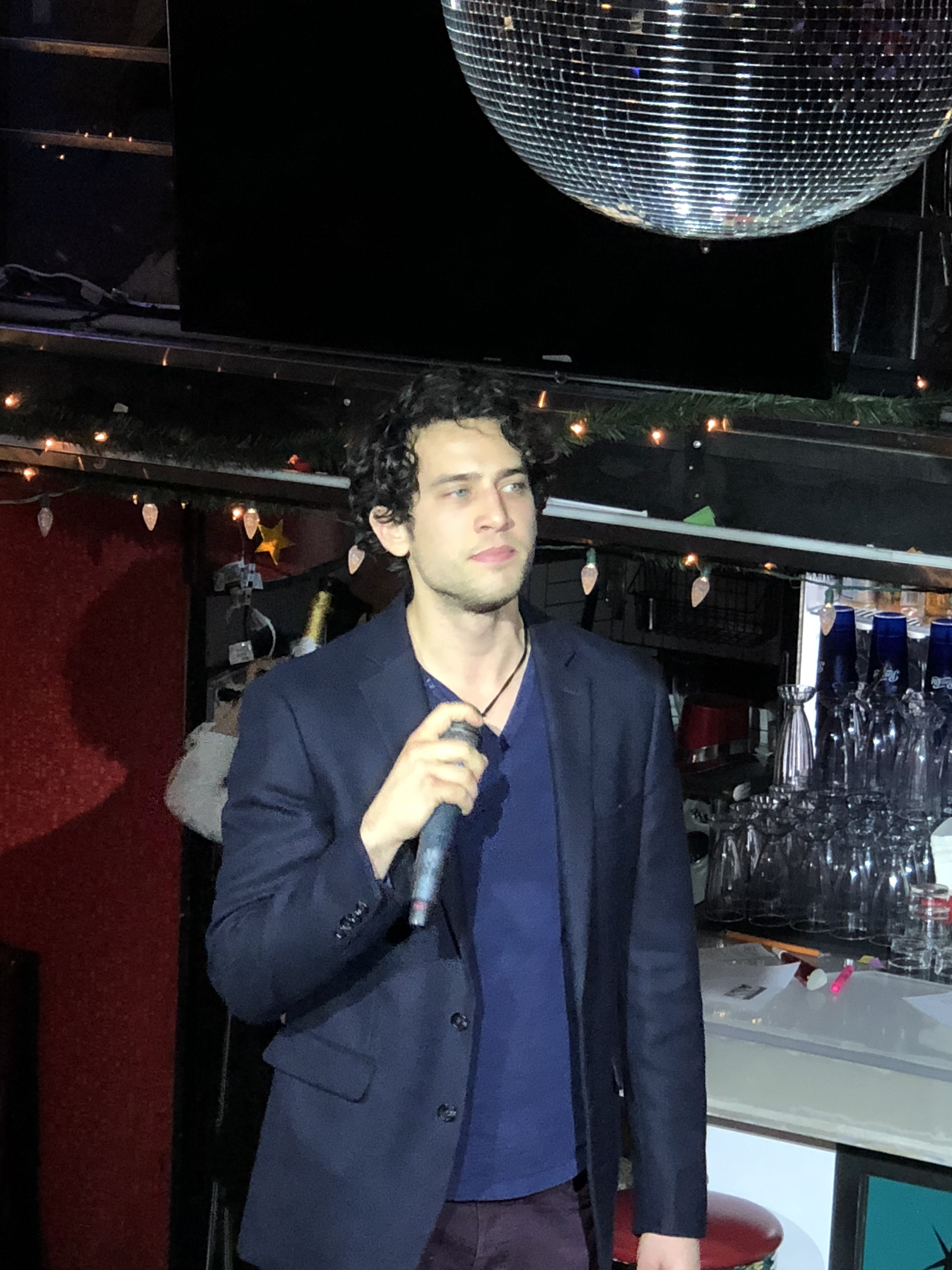 Liz looks cute and festive. I love her ankle boots and flair skirt.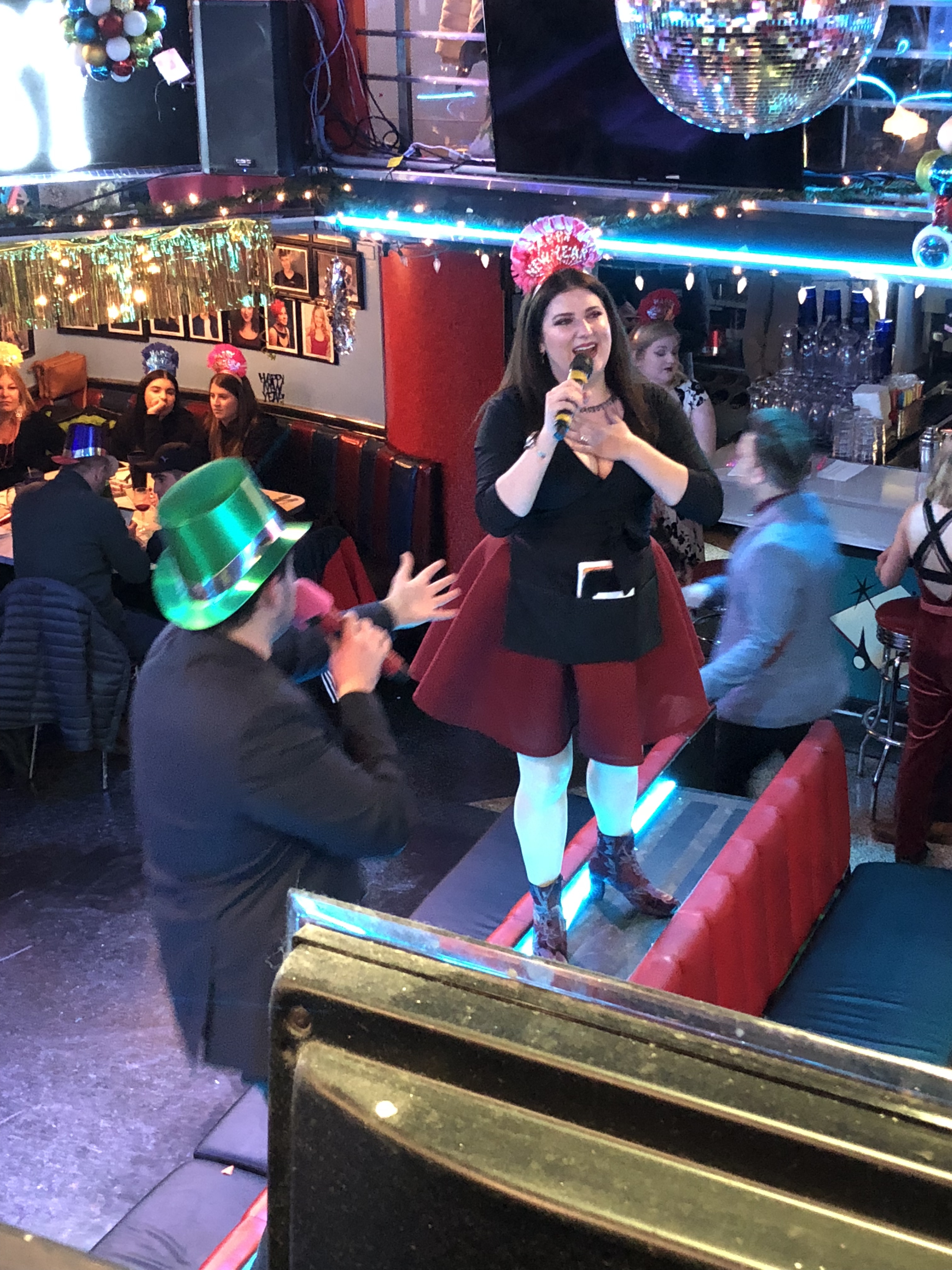 It was quite a party! Everyone was dancing and having a great time. The show lasted about four hours.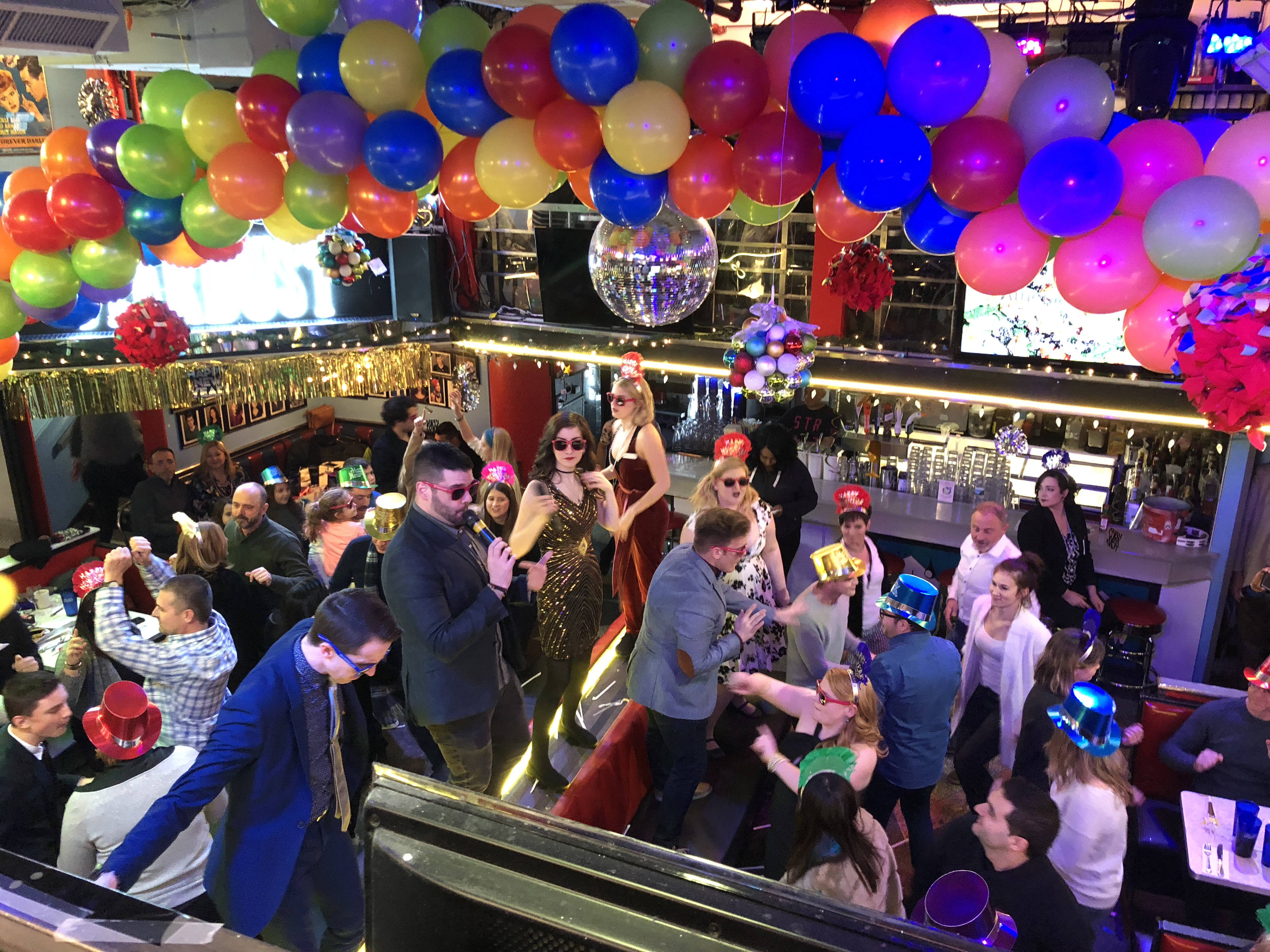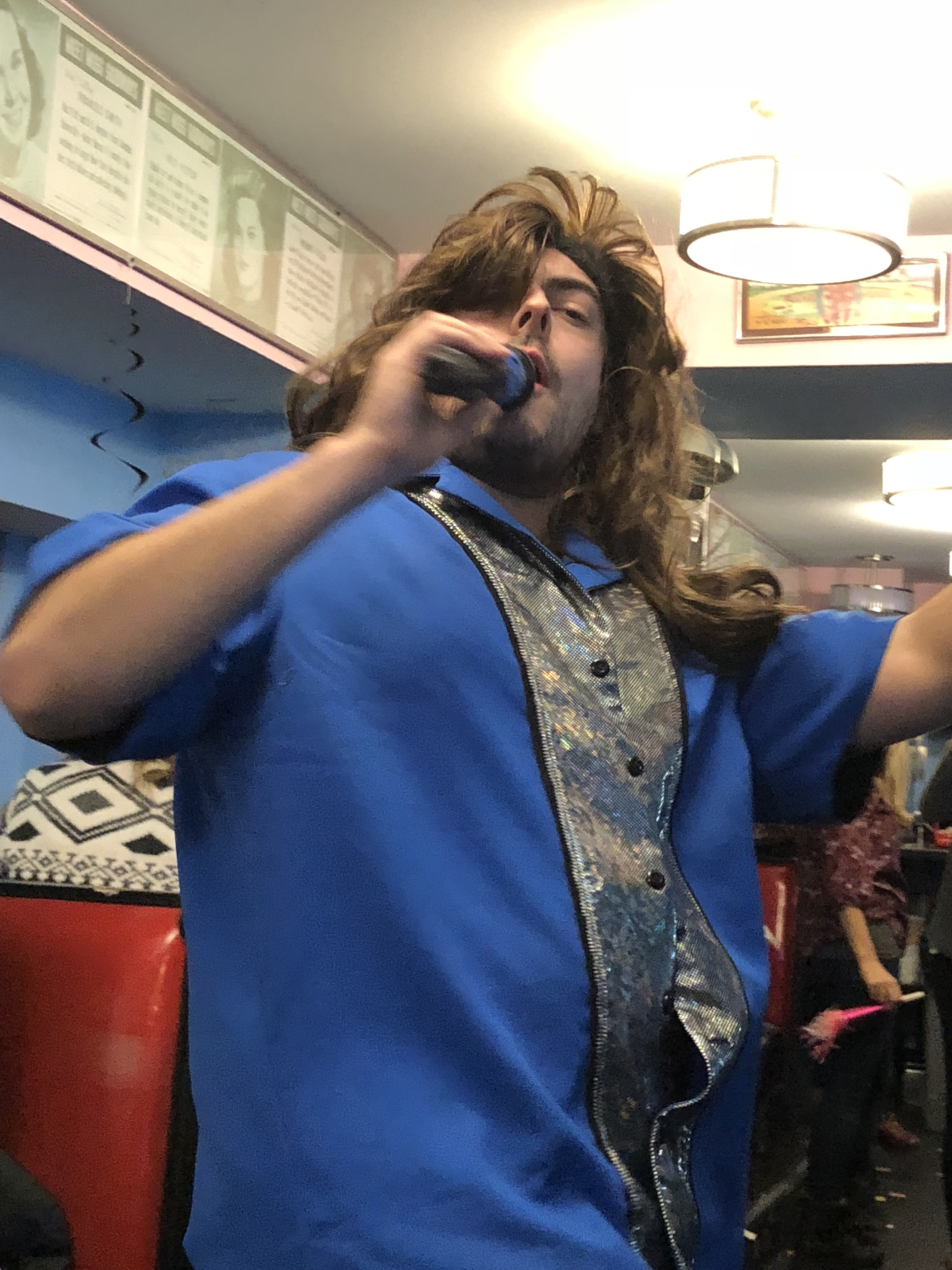 Here's actor and writer Marrick Smith (@marricksmith) looking suave and sophisticated.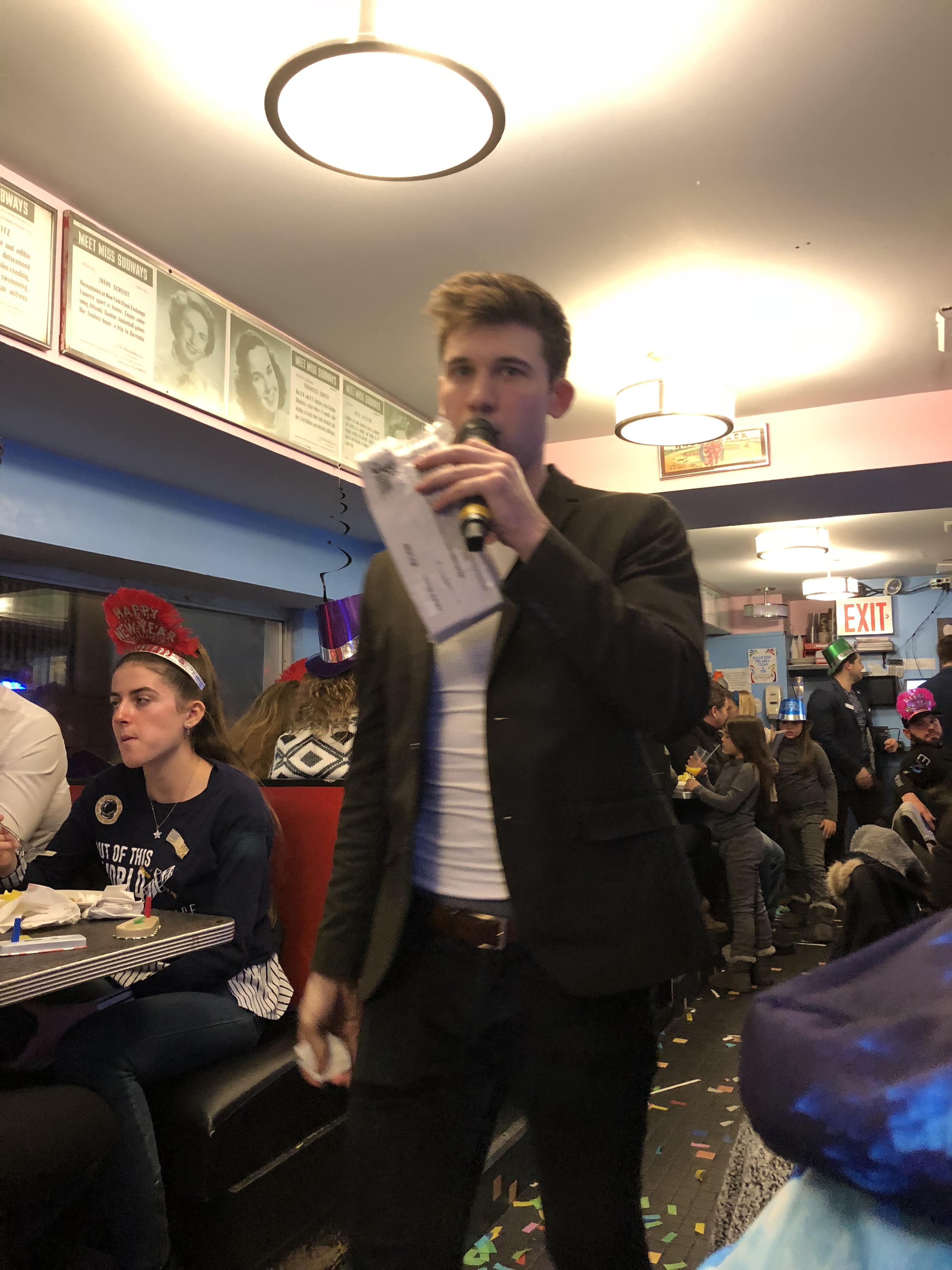 For more about Ellen's Stardust Diner, visit www.ellensstardustdiner.com, or look for the long queue on 51st Street and Broadway!